Refrigerators
Whirlpool's New Fridge Has a Spot for Everything
The new, versatile shelf layout makes it easier to fit your food.
At CES 2016, Whirlpool claims that its upcoming Smart French Door Refrigerator (no model number just yet) offers the best organizational tools on the market. And it's probably true.
The fridge has a pantry-inspired layout. Shelves line the sides and back, which allows users to put small items (juice boxes, snacks) along the edges and big, frequently used items (milk jugs, pitchers) in the center for quick, easy access. The shelves themselves are highly adjustable, and can slide back to make room for tall items or pull out to create a regular, full-size shelf.
But pictures are worth more than words, so here's what it looks like: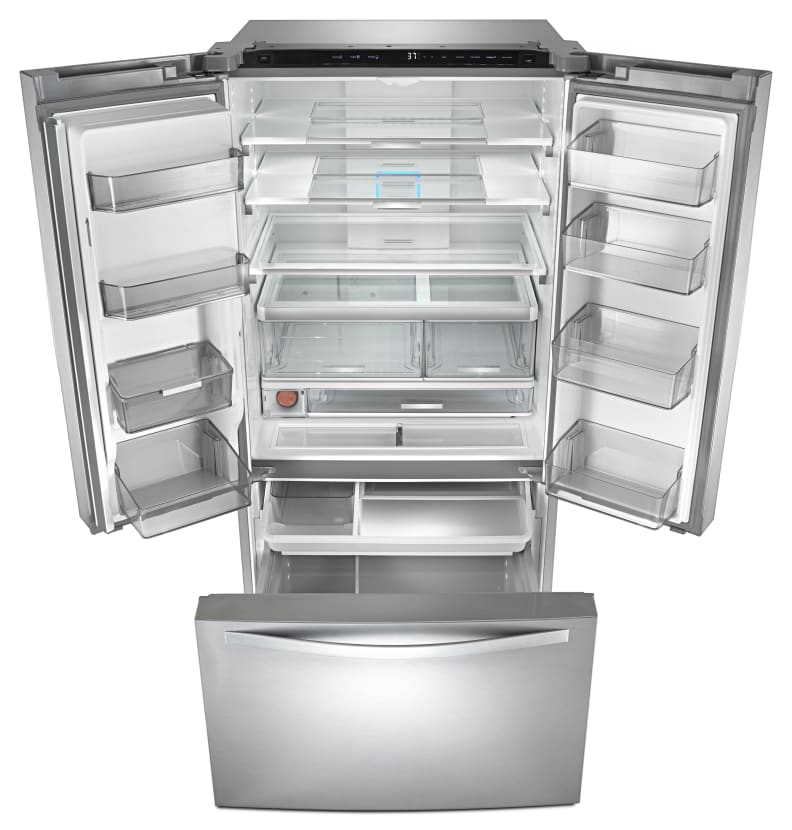 ×
Fridge Gallery
Efficient use of the shelving system eliminates dead space, meaning you can fit more stuff, even though the cavity isn't larger than other full-size French door fridges. Also, by having clearly defined homes for everything, you're less likely to lose anything to rot (the bright LED undershelf lights also help with this), and you can more easily tell when you're running low on a particular item.
The new French Door Refrigerator will have regular and Smart Home versions. Smart features include notifications for when to change air and water filters, warnings for power and WiFi outages, customized power settings, and service appointment scheduling when there's a malfunction.
Related Video