Refrigerators
Who Is Haier? A Look at GE Appliance's New Owner
The Chinese company is massive, but largely unknown in the U.S.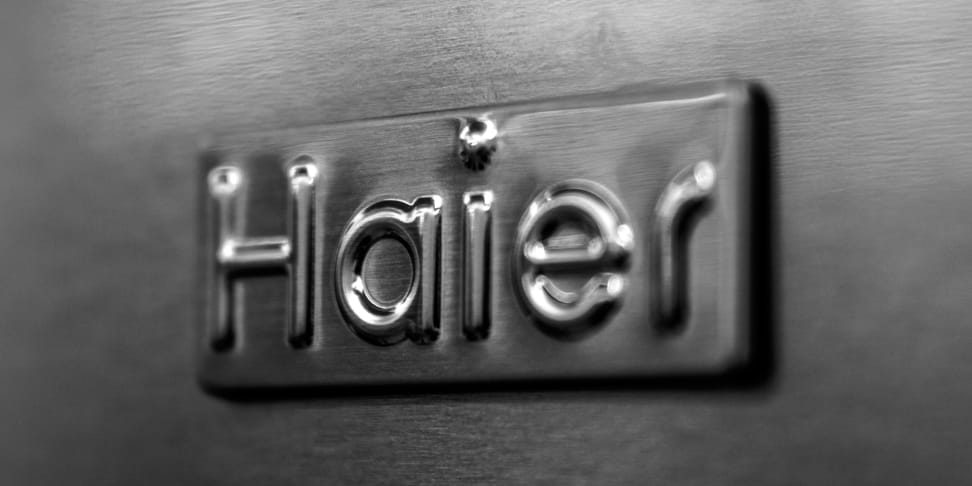 Credit: Reviewed.com / Chris Thomas
This morning, General Electric announced that it agreed to sell its appliance division to the Haier Group for $5.4 billion, putting one of America's best-known brands in the hands of one of China's largest companies.
While Haier sells more home appliances than any other manufacturer in the world, it's still a relative unknown in the U.S. As Haier uses its acquisition of GE to further expand its global reach, it may be helpful to get a better grasp on the company's history and strategy.
Most Americans who have heard of Haier are likely familiar with its compact refrigerators, air conditioners, portable washing machines, and low-priced televisions.
That anonymity comes despite Haier's best efforts. The company has manufactured refrigerators in Camden, South Carolina, since 2000, and attempted to purchase Maytag for $1.3 billion in 2005.
The Chinese company gets to use one of America's most storied brand names for the next 40 years.
More recently, Haier hired a roster full of appliance industry veterans and invested $2.8 million into a new technology center in Evansville, Indiana. A new compact kitchen suite debuted in 2015, and at CES 2016, Haier showed off full-size appliances designed specifically for the North American market.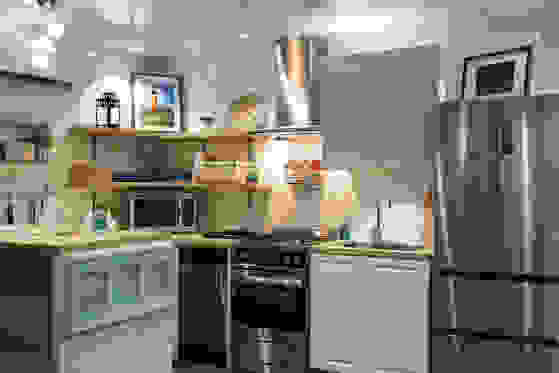 The acquisition of GE's home appliance business, however, will outshine all of those investments, giving the company a major foothold in the U.S. market. The terms of the sale mean that the Chinese company gets to use one of America's most storied brand names for the next 40 years.
"They've been trying to make inroads into the US for some time," said Bob Baird, merchandising vice president for Home Depot, which carries both Haier small appliances and GE major appliances. "Clearly, this is the ticket that gets it done real fast."
It's a long way from Haier's beginnings as an importer in Qingdao back in the 1930s. In 1984, the charismatic Zhang Ruimin took over the then-state-owned enterprise, turning the money-losing company into one of China's best-known and most profitable businesses.
In a story that's been retold in countless promotional materials and business school case studies, Ruimin impressed the need for quality control on his employees by smashing subpar refrigerators with a hammer as soon as they'd rolled off the assembly line. (That hammer is now enshrined in Haier's Qingdao headquarters.)
The sale may finally bring closure to a saga that's been ongoing since 2008.
In fact, the company's name (pronounced "higher") is derived from "Hai"—the Chinese word for "sea," and Liebherr, the German refrigerator manufacturer that provided much-needed technical expertise in the 1980s.
As the Chinese economy boomed and a burgeoning middle class bought washers, refrigerators, and air conditioners for the first time, Haier's domestic business thrived, according to Chris Christopher, director of consumer economics at IHS Global Insight. Now, most of China's middle class already owns major appliances, and the easy money is a bit harder to come by.
"It's still a good market, but not that low-hanging fruit that was out there about 15 or 12 years ago," he said.
That's why expanding rapidly into the U.S. market makes financial sense for Haier. "Across the board, one economy that's looking relatively good is the U.S. economy. And most of the heavy lifting is done by the consumer, and housing to a certain point," Christopher said. "When people move into that new house, they have a tendency to buy those white goods."
For GE Appliance's part, the sale may finally bring closure to a saga that's been ongoing since 2008, when GE first announced the intent to sell its consumer businesses in order to focus on software, healthcare, and heavy industry. Since then, numerous opportunities have fallen through—including the most recent proposed sale to Sweden's Electrolux AB for $3.3 billion.
According to Baird, the acquisition will likely lead to an influx of investment into GE Appliance's existing business, and business as usual for GE customers and employees.
"I would view it as a positive for GE Appliances," Baird said.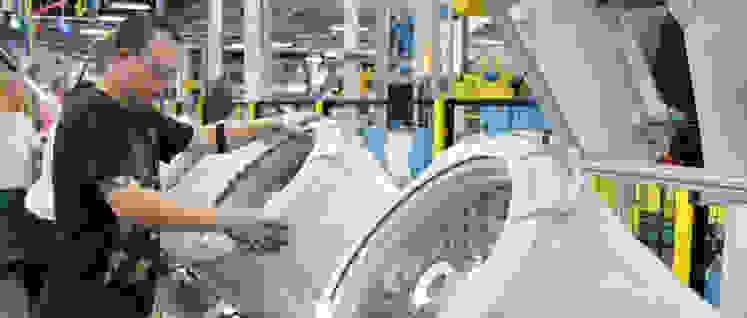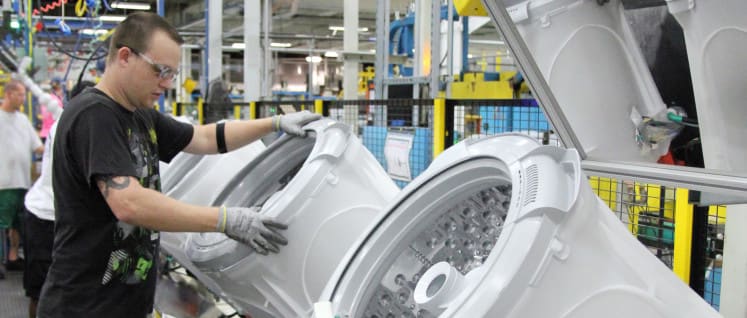 That would follow the pattern of Chinese acquisitions in the automotive industry. For example, Chinese automaker Geely purchased Sweden's Volvo from Ford in 2010. Since then, Geely kept much of Volvo's manufacturing and operations in Sweden, but also made an investment of $11 billion that allowed the company to release an entirely new lineup of cars. They've been generally well-received by both the public and the automotive press.
At the very least, GE Appliance now has some stability, which allows employees to focus on new products instead of ownership concerns.
"Now we've got a definitive plan," Baird said. "Haier's going to own them, and they can move forward and not worry about what's going to happen tomorrow."
Some precedent comes from Fisher & Paykel, which Haier acquired in 2012. Though the New Zealand–based company is significantly smaller than GE, it has largely operated independently since then, releasing multiple new products built at existing factories in New Zealand and Thailand.
Questions about jobs and manufacturing have already been addressed early on. Both Louisville Mayor Greg Fischer and a spokesperson for GE Appliances have confirmed that GE Appliance's headquarters will remain at the massive Appliance Park facility in Louisville, Kentucky—whose multiple assembly lines have seen major upgrades thanks to a $1 billion investment GE made into its appliance business since 2012.
Haier also said that it would enter into additional strategic partnerships with GE, although it remains to be seen whether the GE name will be applied to Haier products in other categories. It's expected that Haier's own core small appliance businesses—such as microwaves, room air conditioners, and wine refrigerators—will remain.
Questions about jobs and manufacturing have already been addressed early on.
GE currently builds front-load and top-load washing machines, water heaters, air conditioners, and French door refrigerators at Appliance Park. It also makes side-by-side refrigerators ins Bloomington, Indiana; high-end Monogram appliances in Selmer, Tennessee; ranges in LaFayette, Georgia; and top-freezers in Decatur, Alabama. Some other appliances are built in factories in Mexico and China, including dryers and entry-level front-load laundry.
According to GE, the transaction has been approved by the boards of directors of both Haier and GE. It is expected to close in mid-2016, pending the approval of government regulators and Haier's shareholders.
Related Video