Refrigerators
Zero-Waste Supermarket Set to Open in Germany
Paper or plastic? Nein!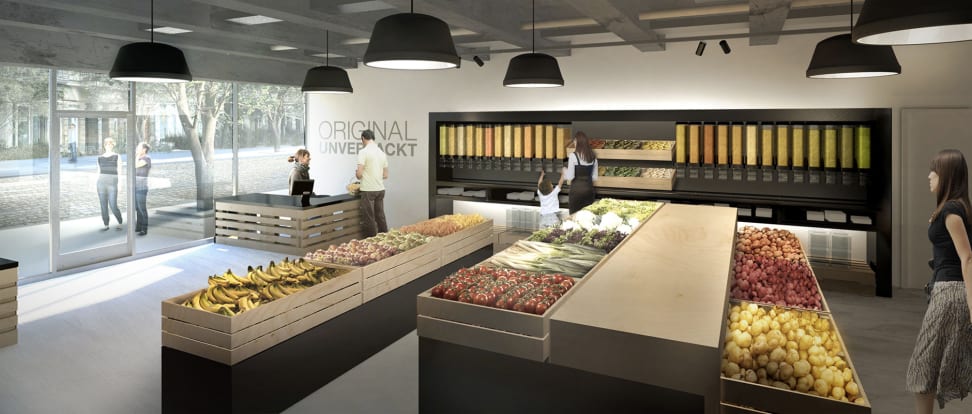 Credit:
With our World Cup wounds still raw, this probably isn't the best time to write about how great Germany is. But too bad: We're doing it, anyway.
Opening this summer, Original Unverpackt will be Germany's first packaging-free supermarket. The store will not stock any items that come in a disposable container. That means the store's shelves will be free of boxes, bottles, bags, jars, and jugs.
Most items will be sold in bulk crates or gravity-fed dispensers, and patrons will be encouraged to bring their own containers (presumably reusable ones) to carry out groceries. If you forget, or stop by to shop on an unexpected whim, the store will provide recycled paper containers as a last resort.
According to TakePart.com, most of the business is funded by private investors, but the last leg of financing—about $61,000 worth—was crowdfunded. The shop exceeded that goal with time to spare, and ended up with more than double what it asked for.
Social-impact thinkers Sara Wolf and Milena Glimbovski are responsible for the project, and say they aren't "big players from the food industry," but they "believe that shopping package-free is the answer."
For more on Original Unverpackt, check out Liz Dwyer's coverage at TakePart.com, or watch this neat video from Epoch Times:
Hero image: NAU Architects Berlin