Reviewed
Huawei Unveils Ascend Mate 2, Hints at U.S. Availability
The latest generation of the Chinese manufacturer's phablet brings innovation, power, and speed.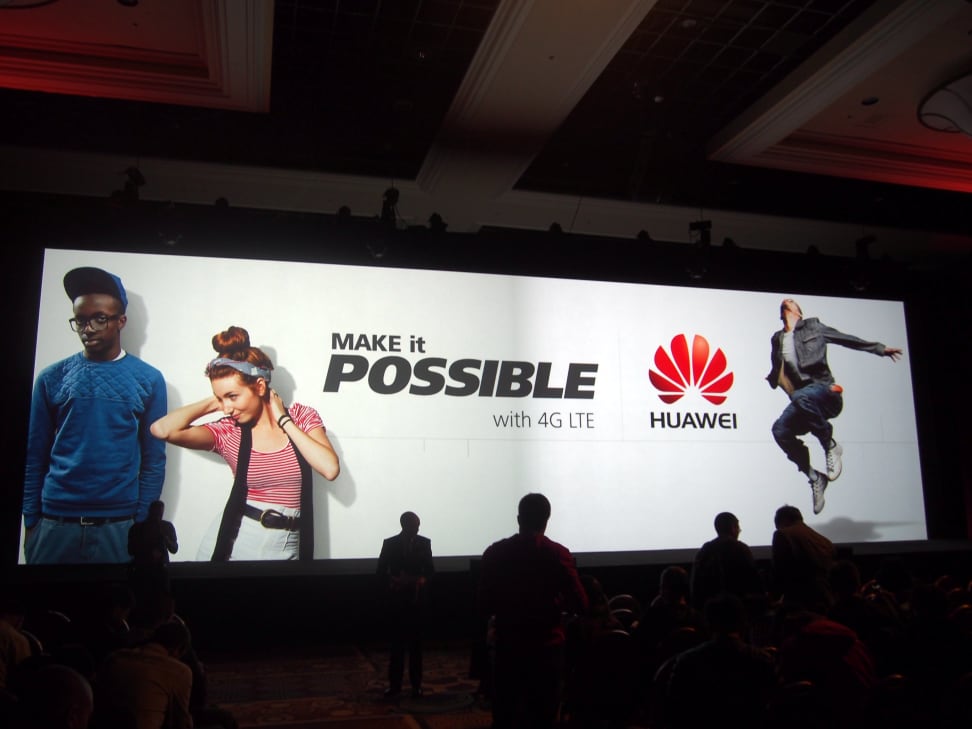 Credit:
At last year's International CES, Huawei unveiled its Ascend Mate tablet-smartphone hybrid (aka phablet). One year later, and the Chinese electronics giant has unveiled the Ascend Mate 2 4G.
The Ascend Mate 2 features a curved, compact design with a 79 percent screen-to-body ratio—bigger than the Samsung Galaxy Note 3 and Galaxy S4. It also features the slimmest bottom edge on the market at just 10.5mm. It's certainly a large phone—hence the "phablet" title. The idea is that such a device precludes the need to own both a smartphone and a tablet.
The Ascend Mate 2 is compatible with all mobile networks, and with the CAT4-LTE standard can reach whopping speeds of up to 125 Mbps. The best part? Unlike, the previous Ascend Mate, the Mate 2 may be available in the U.S.
Unlike the previous Ascend Mate, the Mate 2 will be available in the U.S.
Another perk of the Mate 2 is its battery performance, which Huawei promises can stretch for more than 2 days of uninterrupted service. That's significantly longer than the phone's chief competitors—the Apple iPhone and Samsung Galaxy Note 3 and Galaxy S4.
The battery power on this thing is so impressive that it includes reverse charging, allowing you to charge other compatible devices from the Ascend Mate 2 itself.
One of the niftiest design features is the exterior control panel, which allows you to view the time and other key information through an opening in the phone's flip case. We've seen a similar shortcut from Samsung with its Galaxy S4.
Huawei is the No. 3 smartphone manufacturer in the world by volume, after Apple and Samsung. This may come as a surprise to Americans, many of whom have never heard of the brand. By the end of last year, 87 percent of Huawei products shipped were smartphone products, and the company aims to boost its numbers from 52 million shipped smartphones last year to 80 million in 2014. Brand awareness has increased significantly worldwide, growing from 25 to 52 percent since 2012.
Looking forward to 2014, Huawei is focused on expanding LTE networks, having rolled out 110 of 214 urban LTE networks worldwide. Generally, it is focused on three categories—brand, design,and innovation—and that tight focus shows in the launch of the Ascend Mate 2.
Key features of Ascend Mate 2
6.1" Enhanced HD diaplay
20-30 percent greater power efficiency
More than 2 days battery life
Content Adaptive Brightness Control (eases eye strain)
5 MP front camera (F2.4 aperture, 88-degree wide angle, front camera panoramic)
13 MP back camera (F2.0 aperture, 28 mm wide-angle lens, 1080p video, 4 cm micro mode)
Audio photo function, remote shooting
Reverse power charging
Allows select applications to boot on startup
Glove operation
Driving mode (voice activation, dashboard, smart holder)