If you hate bending over to unload heavy dishes and cookware, you'll love the new Electrolux Comfort Lift dishwasher. Its bottom rack moves up to waist height as you pull it out, and dishes end up at arm's reach.
Because of the way the lift mechanism is designed, it's easy to pull up in a single motion. To bring the rack down, just squeeze a release lever on the front of the rack, and it will slowly close with minimal effort.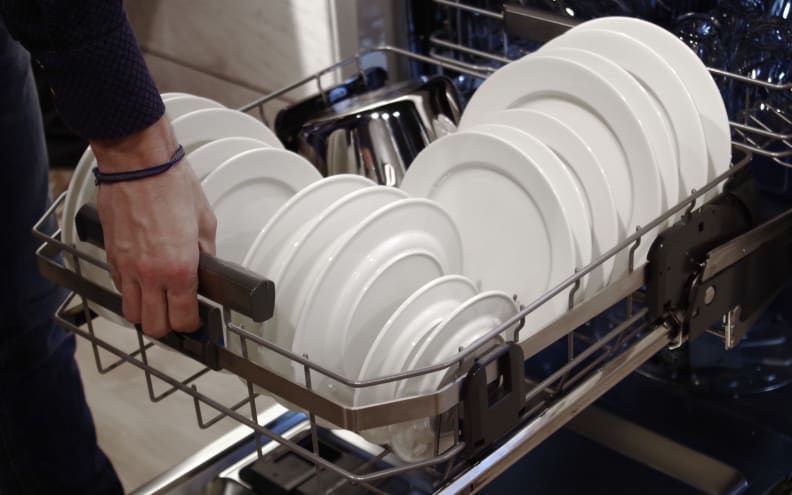 If this dishwasher looks familiar, that's because Electrolux first showed off a prototype of Comfort Lift at Milan Design Week in 2014. After much consumer feedback, the production version got a bunch of updates, including the new release handle and a beefier rack.
In the production-ready 2016 model, the top rack is capable of holding more than 37 lbs. of dishes, and it still features the fold-down tines and storage options you'd expect in an upscale dishwasher.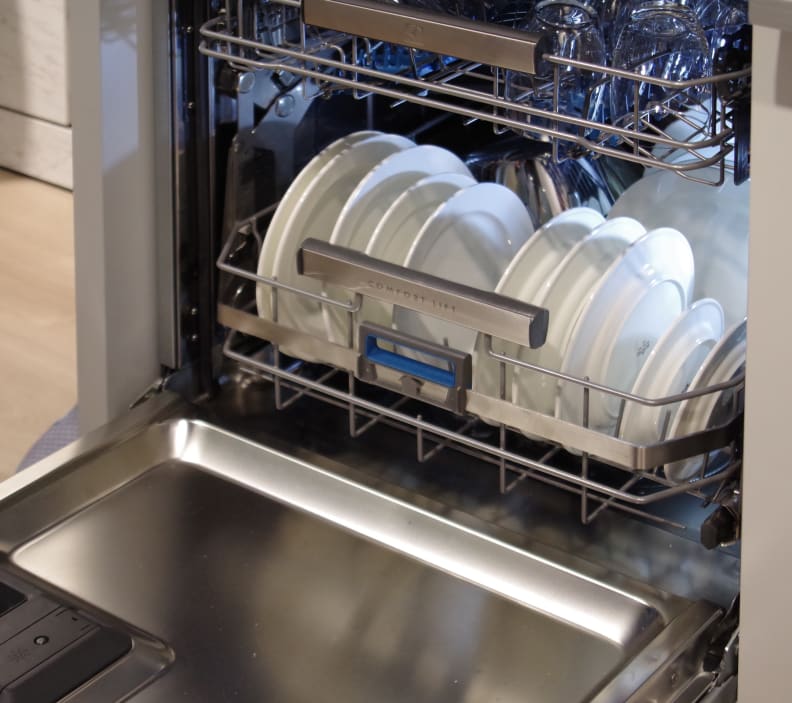 In Europe, Comfort Lift goes on sale this September. There's no official word if a similar product will debut outside of Europe, but since the high-end dishwashers Electrolux sells in the U.S. are based on European models and imported from Italy we wouldn't be surprised if it came to North America sometime in 2017.