Sleep
Brooklinen Marlow pillow
I hated pillows—until I tried this one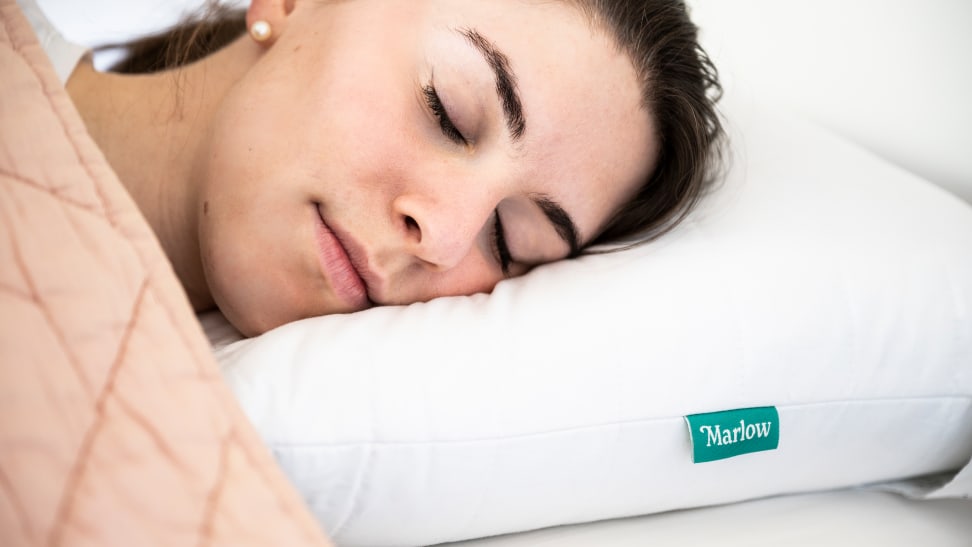 Credit: Reviewed / Betsey Goldwasser
I am not a pillow person. As a stomach sleeper, I often find that they're too soft, and my face sinks into suffocating fabric. Sleeping on a firm mattress with no pillow allows me to breathe more easily.
I'm such a pillow skeptic that I even spoke with experts about whether sleeping without a pillow is a problem. (The answer is actually yes, but pillows are more important for side sleepers than stomach sleepers.)
So when I was asked to test out Brooklinen's Marlow pillow, I didn't expect to like it. But it surprised me: The pillow's adjustable firmness won me over.
What is the Brooklinen Marlow pillow?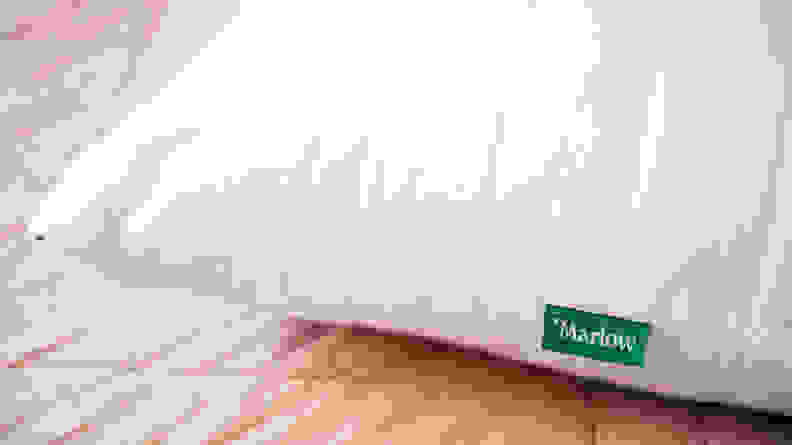 Brooklinen is a home goods company that sells bedding, bath towels, loungewear, and more. It also happens to make our favorite sateen sheets and percale sheets, as well as a down pillow that topped our list of best bed pillows.
The brand recently debuted its Marlow pillow, with memory foam and polyester fiber in a cotton shell. The pillow is adjustable with a zipper that runs along one side. When it's zipped up, the pillow feels firmer. When the zipper is open, it becomes squishier.
Brooklinen advertises the Marlow as allergy-friendly and anti-microbial. Though if that's a true concern, we recommend looking for a product that's certified Asthma and Allergy Friendly by the Asthma and Allergy Foundation of America. You can also consider an allergen-blocking pillow protector, like our favorite AAFA-certified pillow protector from National Allergy, to help keep your pillow free from dust mites and other allergens. Brooklinen sells pillow protectors with an antimicrobial coating—in fact, they came out on top after we tested several—though the claims aren't substantiated by an external certifier.
Marlow comes in two sizes, standard and king. We tested the standard pillow.
What I like about the Brooklinen Marlow pillow
I loved being able to control the firmness of the pillow. I hate the feeling of drowning in fluff, so I kept it zipped up and firm while testing it. The pillow's firmness and shape kept my mouth and nose free to breathe while providing my head with a nice cushion.
Compared to the cheap, soft bed pillows I normally sleep with, the Marlow felt higher quality and more comfortable. I also compared it to the pillows I used while traveling for the holidays, and it came out on top. I felt that I fell asleep faster with the Marlow pillow.
The pillow is infused with "cooling-infused foam," though the company doesn't specify how the material works. Despite this, I did feel that it slept cool. I never felt the need to flip it over, though this was somewhat harder to gauge as I was testing during the winter.
What I don't like about the Brooklinen Marlow pillow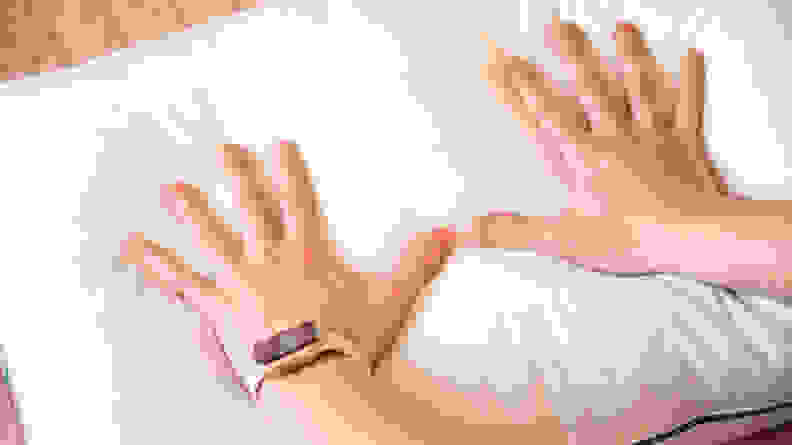 As a fairly short person, the Marlow pillow is a little bit larger than ideal for me. I think my body would've been in better alignment if the pillow was a wee bit thinner.
My boyfriend who's of average height loved it. He used it during the day to prop himself up for Zoom calls while lounging on the bed or couch. He also stole it during the night. "Give the pillow back, it is for my job," I had to scold him twice.
After a few nights, my boyfriend declared that he wanted to keep the pillow. He was disappointed when I explained that as journalists we don't keep the products we review.
I concluded that the Marlow might be a perfect size for someone taller or broader than me, or perhaps a back or side sleeper who's looking for a bit more height than a stomach sleeper.
It's also worth noting that the pillow is spot-clean only, something to keep in mind if you'd prefer being able to wash your entire pillow.
What are other people saying about the Brooklinen Marlow pillow?
At time of publication, the Marlow has 56 reviews and a 4.8 star rating on Brooklinen's website.
Many commenters say the pillow is comfortable and prevents them from waking up with neck or head pain. A couple people say it's suited for back or side sleeping, which is nice to know because I liked it as a stomach sleeper.
"I finally have found a pillow that gives me support, so I'm not waking up with a headache. Thank you!" wrote a 5-star reviewer.
But some people expressed concern about its longevity or commented that it was too thick.
"It doesn't seem like it will last long because it feels like it's going flat already and I have it zipped up for firm," wrote one customer who gave it 4 stars. "That said, I sleep great and don't have any neck problems like I was having before I got the pillow."
For what it's worth, the brand suggests regularly fluffing the pillow to "restore loftiness."
Is the Brooklinen Marlow pillow worth it?
I think it is! If I was in the market for a new pillow, I would purchase a Marlow. Even though it was a little thick for me, it was more comfortable than most pillows I've used.
Here at Reviewed, we're big fans of adjustable firmness. It's largely why we chose Coop Home Goods' pillows for our top spot—the oodles of removable stuffing.
Still on the fence? The Marlow pillow comes with a 365-day return policy. If you don't like your pillow in the first year, you can send it back, and Brooklinen will donate it to people who need bedding, like those staying in women's or homeless shelters.
So if adjustable firmness sounds good to you, I say go ahead and try it.
The product experts at Reviewed have all your shopping needs covered. Follow Reviewed on Facebook, Twitter, Instagram, TikTok, or Flipboard for the latest deals, product reviews, and more.
Prices were accurate at the time this article was published but may change over time.