Sleep
Casper vs. Tempur-Pedic: Which well-known brand is better?
Casper and Tempur-Pedic have devoted fans—but they're not equal.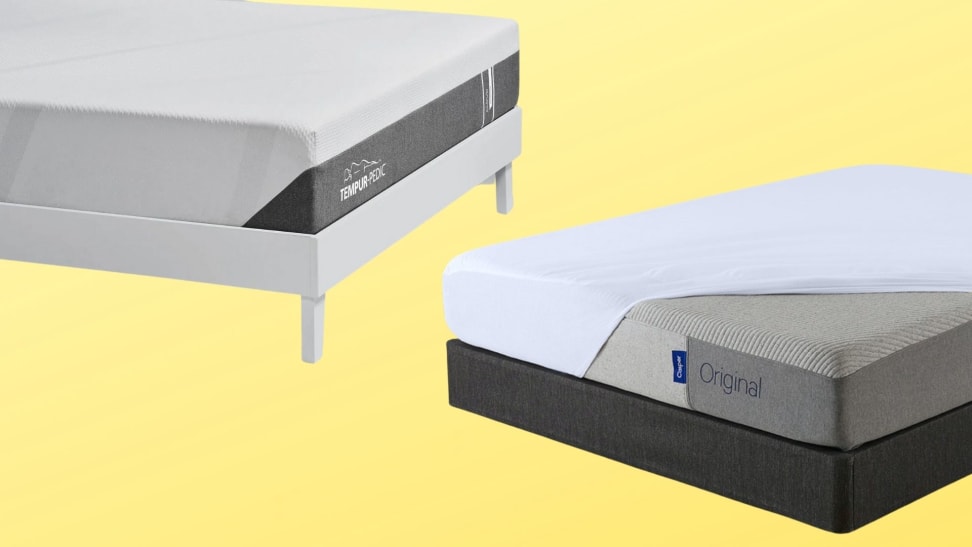 Credit: Tempur-Pedic / Casper
Tempur-Pedic and Casper are among the most prominent brands in the mattress-in-a-box biz. Tempur-Pedic is well known for its now-classic sink-in sensation that purportedly provides pressure relief. Casper, in contrast, has a deep following among those who have come across the company by podcast sponsorship, subway ads, or maybe even friends who own one of the brand's mattresses.
When Tempur-Pedic rolled out its first mattress in a box, the Tempur-Pedic Tempur-Cloud, we knew we had to pair it up with the classic Casper mattress, the Casper Original for a direct Casper vs. Tempur-Pedic comparison. While it was a close race, we think the Tempur-Pedic mattress is the better bet for most.
Price and discounts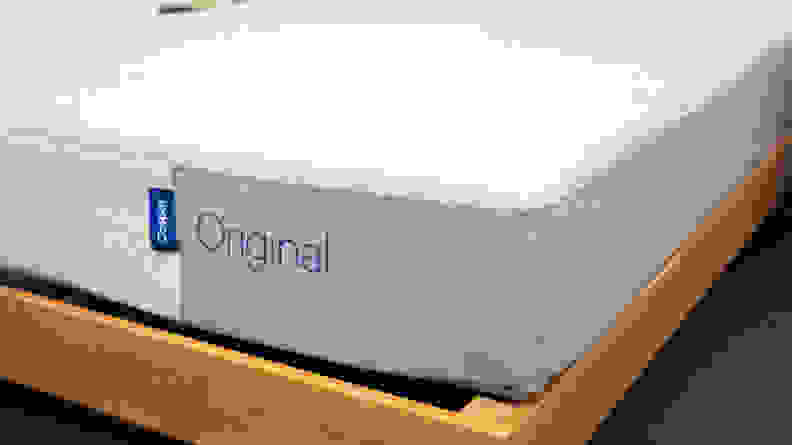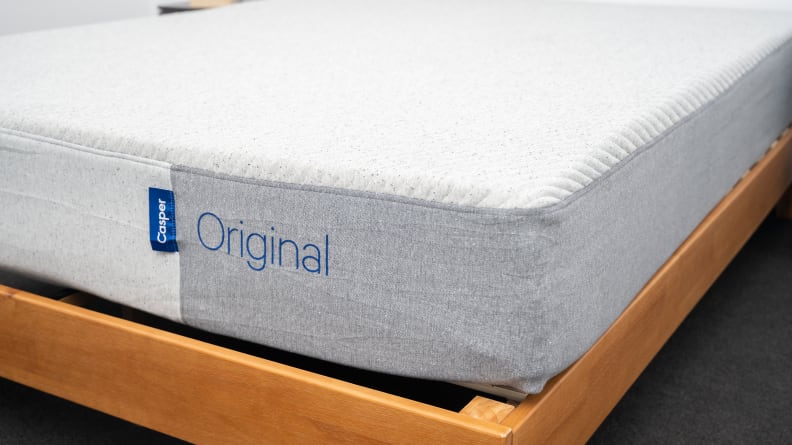 The Tempur-Pedic Tempur-Cloud is far from the cheapest mattress you can buy—in fact, it's up there with some of the other most expensive options we've tested in the quadruple digit range. It starts at $1,699 for a twin and goes up to $1,999 for a queen—and nearly $3,400 for a split king (the most expensive option).
What's more, Tempur-Pedic seldom offers discounts, so you can't count on scoring an extra few hundred-or-so off the retail price. The mattress also doesn't come with freebies that many other mattress companies throw in—there aren't pillows or bed sheets included to lessen the blow.
Casper's Original mattress may be less expensive, but it's also a far lower quality product in our opinion. Casper frequently offers 15% discounts, meaning an Original queen is typically around $900. While Casper's price takes the cake by several hundred in this regard, we don't think it's worth the money.
For those on a tighter budget, there are mattresses out there that are better overall and have a better price. Take the Tuft & Needle Original—a firm bed that in our tester's experience is supportive and lends a floating sensation. There's also the Nectar mattress, which our tester recommends as a softer option. It massively bests Casper and Tempur-Pedic in terms of price at $799 for a queen.
Our pick: Casper, if we're speaking strictly in numbers.
Sleep surface sensation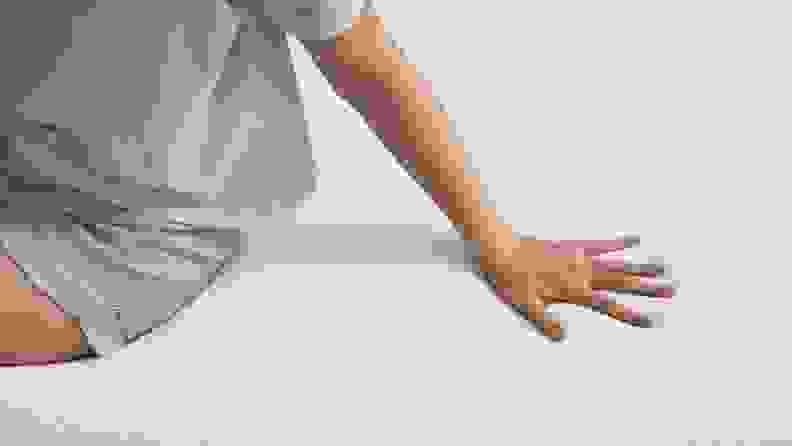 The Tempur-Pedic Tempur-Cloud is a fairly firm mattress. But it has an interesting sensation as the surface is firm yet soft at the same time. It may take a few minutes for your body to settle in (think: For that classic memory foam sensation of sinking-in and cradled bliss to take effect). After it does, you'll feel as though the bed has pleasantly adapted to your needs, while still providing a good level of support. Because it's memory foam, the mattress may sleep a bit hotter than is ideal for some. However, our tester thinks its supportiveness might make the heat retention worthwhile for certain sleepers.
Our tester found the Tempur-Cloud was best suited to side sleeping. When she lay on her stomach, the bed left her lumbar spine feeling less than stellar. Though she doesn't ever sleep on her back, her roommate does. When her roommate tried the mattress, she found it was not great or terrible for the position, just good enough.
On the other hand, the Casper Original leaves a lot to be desired. In fact, our tester found that it wasn't well suited to any sleep position. It wasn't firm, but it wasn't noticeably squishy either. When our tester sent it away after a month of sleeping on it, she realized she hadn't slept well in weeks. We couldn't pinpoint a single position for which we'd recommend this bed. In addition, the edge support was virtually non-existent; the mattress's periphery collapsed beneath our tester's body weight any time she sat down.
Our pick: Tempur-Pedic
Materials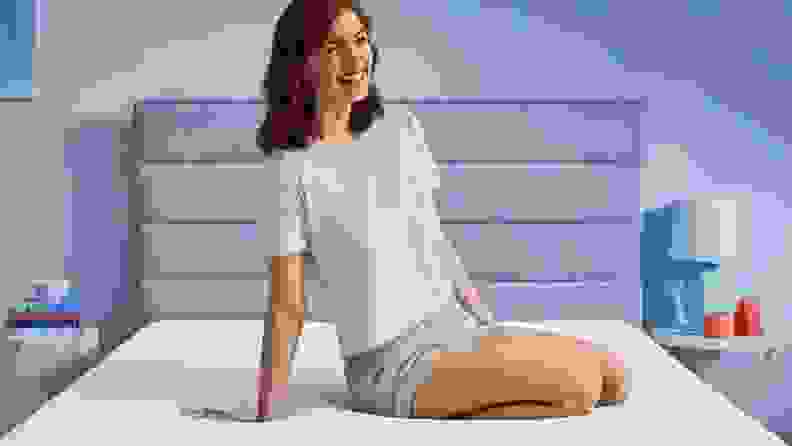 The Tempur-Cloud contains three layers of foam—the top layer is a "comfort layer" that's soft and responsive; a "support layer" which, according to the company, slowly adapts to your body to deliver pressure relief; and, finally, a base layer of "premium foam" lends the mattress supportiveness and durability. The mattress is still slim, at just 10 inches tall.
At 11 inches tall, the Casper Original is a solid foam mattress that uses what's called "open-cell" foam. During manufacture, the bubbles inside the foam rupture to create a webbed network. This construction is less prone to heat retention than closed-cell foam—wherein the bubbles retain their individual chambers and shape—because it has more space for airflow. (It's worth saying that Tempur-Pedic mattresses also used open-cell foam, and it doesn't seem to make a difference with regards to the Tempur-Cloud's heat retention.)
Its three layers include a slim piece of perforated foam that's designed to improve breathability; a "zoned support" layer, which the company claims helps with alignment as it's "softer under the shoulders" and "firmer around the hips, waist, and back;" and a "durable base," which purports to provide support and prevent sinking or sagging. It's worth saying that despite the claims, our tester couldn't detect a difference in how the surface of the mattress felt.
Our pick: Tempur-Pedic
Trial and return policies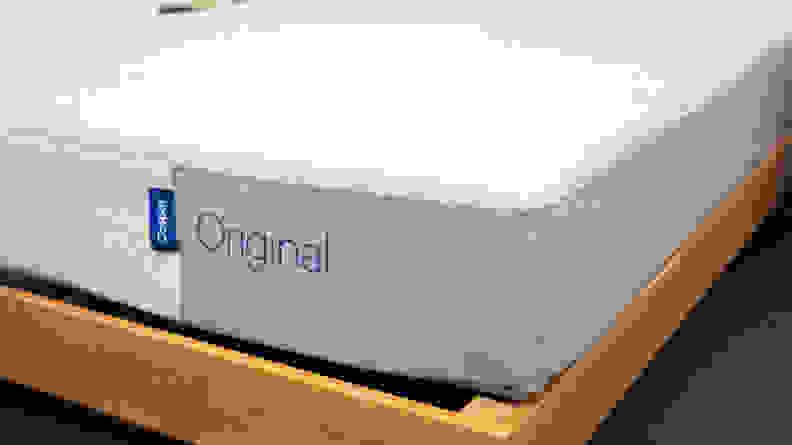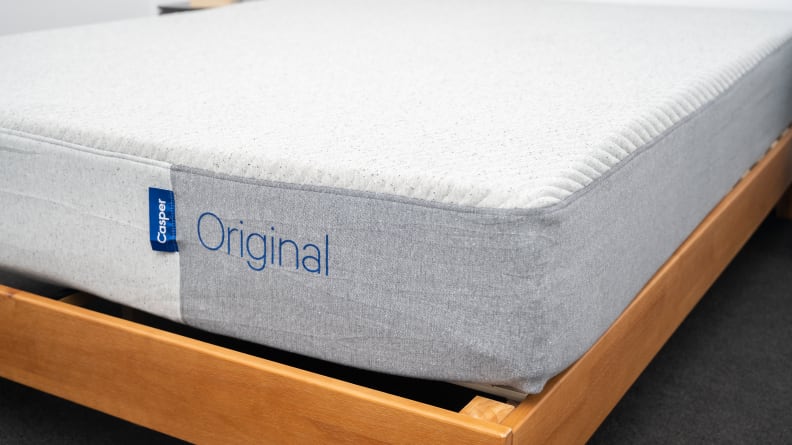 Casper and Tempur-Pedic offer similar trial periods—both are around three months. However, Casper gives you 100 nights to determine if the mattress is the right choice for you—10 days longer than Tempur-Pedic's 90-night trial. There is one hoop: Casper requires customers to try its mattresses for at least 30 nights, meaning you could be stuck with something you don't love for just over an extra week. Tempur-Pedic doesn't appear to have the same minimum requirement. (Though the company recommends trying the mattress for at least 30 days to give your body time to acclimate.)
Unlike most companies, Tempur-Pedic doesn't offer free returns. Consumers are saddled with a $175 return shipping fee—a cost that also applies to exchanges. Fortunately, customers don't have to package the mattress—the return fee appears to cover assistance from a team that picks up the mattress from your home. When mattresses are returned, the components are recycled into other products, such as rebound carpet padding. Returned mattresses may also be donated to charitable organizations, according to a customer service rep.
Casper will also arrange for a courier to pick up the bed, meaning there's no packing required on your end. It claims it will try to recycle or donate returned mattresses to a charity, though based on the site there aren't any guarantees.
Our pick: Casper
Customer service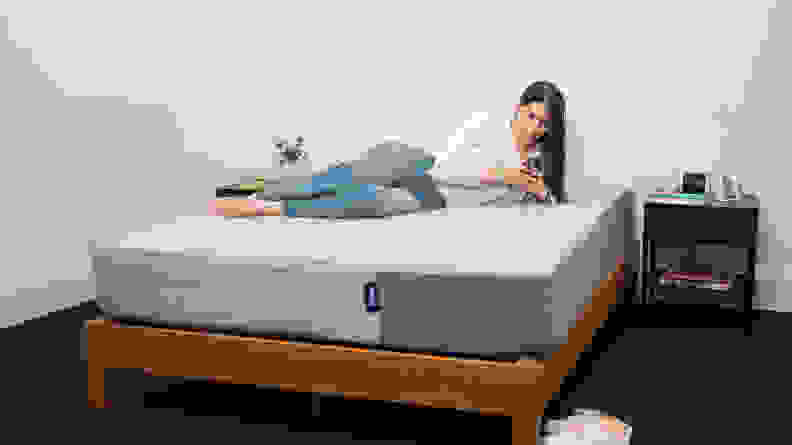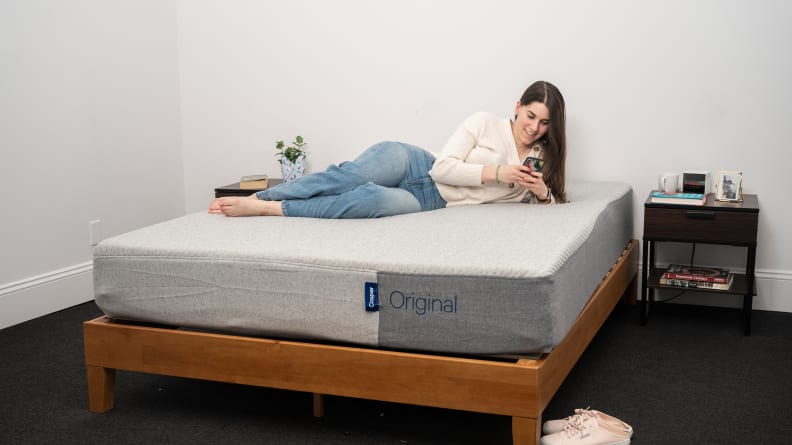 When you do a bit of digging, few mattress companies excel when it comes to customer service. Sadly, Casper and Tempur-Pedic are no exception. Both fare poorly on the Better Business Bureau, and Tempur-Pedic has it worse. The company has a measly 1-star rating from 78 reviews, as well as 511 complaints in the last three years and an additional 289 from the last five months. Complaints include customers who weren't able to get the company to honor its warranty and difficulty communicating with Tempur-Pedic about shipping and returns. (It's hard to discern exactly which complaints correspond to mattresses in a box, as opposed to the company's other products.)
Tempur-Pedic has an online chat service that's helpful and readily available. The chat providers are helpful and quick to respond to various questions about the mattresses.
Casper has a slightly higher overall BBB rating, 2.2 stars with only 43 customer reviews. Casper has had its share of grievances, too: 173 complaints in the last three years, and 87 in the last 12 months. The reviews cover a spectrum of issues from slow or late deliveries to unshipped products.
When chatting with Casper's customer service, the one question we've never gotten a clear answer on is how the zoned support is designed and manufactured. We'd think it should be easy enough, especially with how much the company advertises it. But that's a relatively minor complaint in the grand scheme of things.
Our pick: Casper
Warranty and setup requirements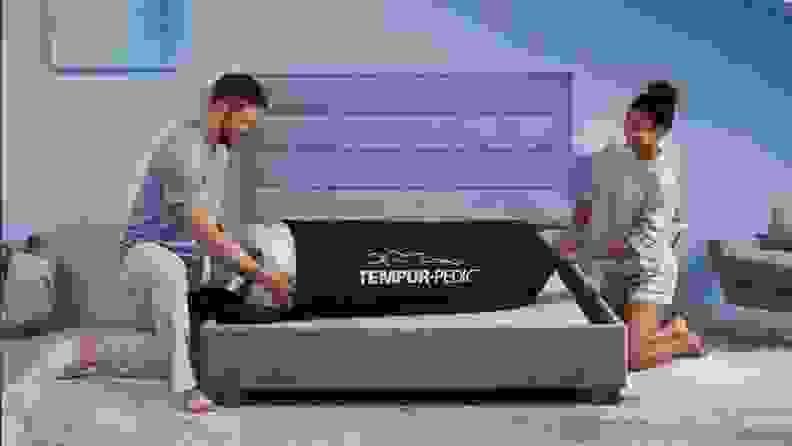 Tempur-Pedic and Casper both offer the classic 10-year limited warranty policies for customers. (Though Tempur-Pedic mattresses purchased before March 2014 have a 25-year limited warranty.) If a mattress from either brand develops a defect in that period, such as a permanent indentation in the foam or a crack in the surface, you will be eligible for a replacement or repair.
However, using an inappropriate base or frame will void Tempur-Pedic's warranty. The policy itself doesn't provide ample details on what constitutes insufficient support, merely stating: "firm, solid-surface, non-spring foundation or adjustable bed base that is structurally capable of supporting the weight of purchaser's Tempur-Pedic mattress and user(s)." Chatting with customer service brought a few additional details about the warranty policy to light, and the representative said that the mattresses aren't designed to be used with bases that have slats "at least 3-inches wide and no more than 4-inches apart," the rep said. If you use the mattress on the floor, that will also void the warranty. Not because it provides insufficient support, but rather
Casper's warranty is on-pace with that of Tempur-Pedic and most other online mattress companies: It offers a 10-year limited warranty. Casper recommends against using its mattresses on the floor as it can lead to condensation and the propagation of mold. Importantly, using it on the floor will negate the warranty, as will placing the bed on non-wooden slats, wood slats spaced more than 4 inches apart, or a box spring. A customer service representative suggested using the mattress with the company's foundation (though almost any company will recommend this, likely in part because it will make them an extra buck). The rep noted this isn't the only base you can use to maintain the warranty, just one the company would recommend.
Our Pick: Tempur-Pedic
And the winner is…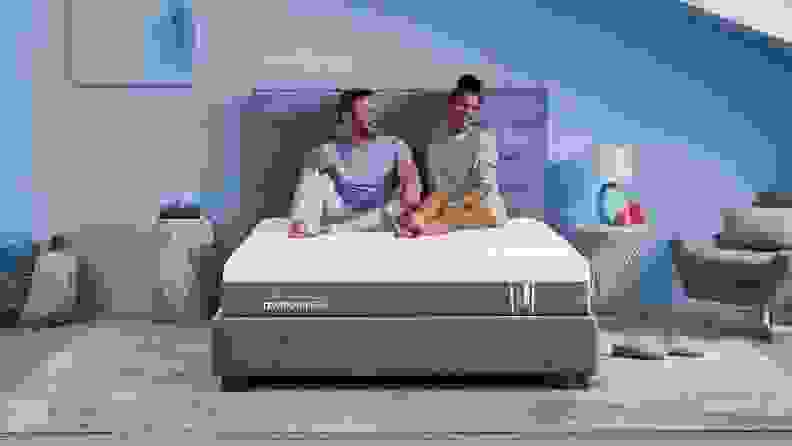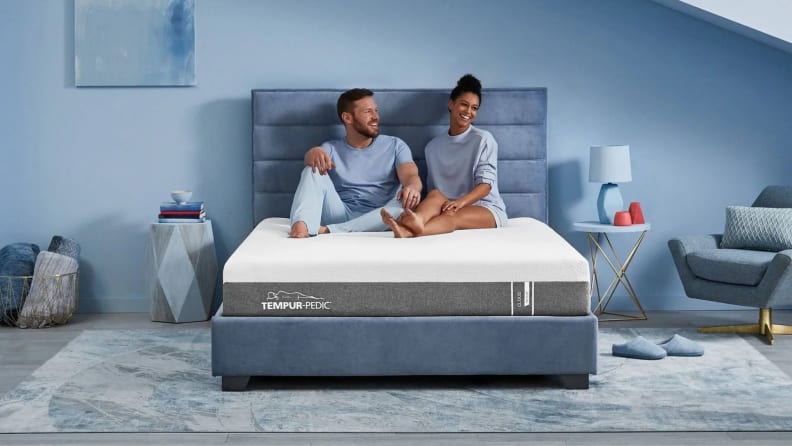 Though Tempur-Pedic has its pitfalls—namely poor customer service and a subpar return policy—we think the Tempur-Cloud is generally a better mattress than the Casper Original. It sleeps hot, but at least it's supportive and comfortable for back and side sleeping.
This winner also mainly comes down to one reason: The Casper Original mattress is not a good bed. In our opinion, it lacks a supportive and comfortable sleep surface, and our tester couldn't wait to see it go. Nonetheless, if you're bent on the podcast-sponsoring brand, you should consider its Costco-exclusive mattress, the Casper Select, which our tester loved. Additionally, we've yet to test the company's higher-end models, so perhaps Casper's Nova Hybrid or Wave Hybrid, which it bills as its most supportive model, is a dream for back and stomach sleepers. But for the time being, we think the Tempur-Pedic is a better bet for most people.
The product experts at Reviewed have all your shopping needs covered. Follow Reviewed on Facebook, Twitter, and Instagram for the latest deals, product reviews, and more.
Prices were accurate at the time this article was published but may change over time.