Smart Home
10 pieces of beautiful home decor you wouldn't know are tech gadgets
Yes, technology can be pretty.
When it comes to aesthetic appeal, not all smart home products are created equal. Many companies focus predominantly on the functionality of their devices, sticking with a simple, somewhat boring appearance.
If you're tired of the plain, minimalistic appearance of most tech gadgets, there are some prettier options you can purchase. Here are 10 smart gadgets that could be used as home decor, while still boasting the tech features you love.
1. A sleek, 2-in-1 alarm clock
The BEDDI Glow Alarm Clock will make a great addition to your bedside table. Not only can this product wake you up in the morning, it can do so by simulating a sunrise to gently rouse you from your sleep. It also features a Bluetooth speaker and white noise generator—what more could you want from an alarm clock?
Get a BEDDI Glow Alarm Clock at Target for $79.99
2. Chic smart lamps for every room
Philips Hue smart light bulbs are a popular purchase for homeowners, and now the company is expanding its lighting options to include several attractive lamps. The Philips Hue Wellness table lamp would make a great addition to a living room or bedroom, while the Philips Hue White Ambiance Fair can be suspended in your kitchen for a sleek modern look.
Get Philips Hue Lamps on Amazon for $99.99–$299.99
3. A stunning mirror that can make phone calls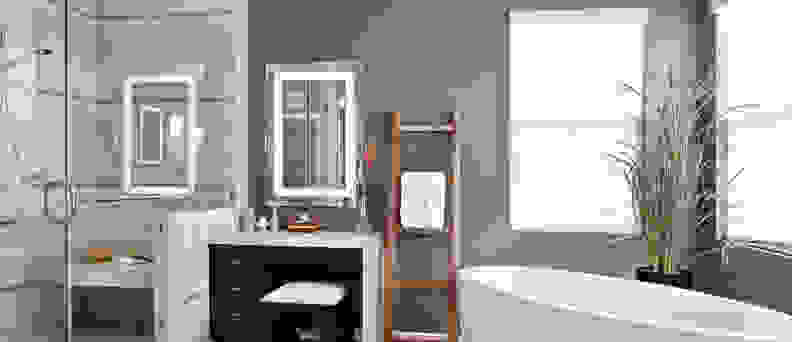 If you're in the market for a new bathroom mirror, the Viio Vezzo Bluetooth Mirror is an equally attractive and functional option. It offers built-in LED lights, as well as Bluetooth speakers for music and phone calls while you get ready.
Get a Viio Vezzo Bluetooth Mirror from Viio for $395
4. A cute flower pot that waters your plant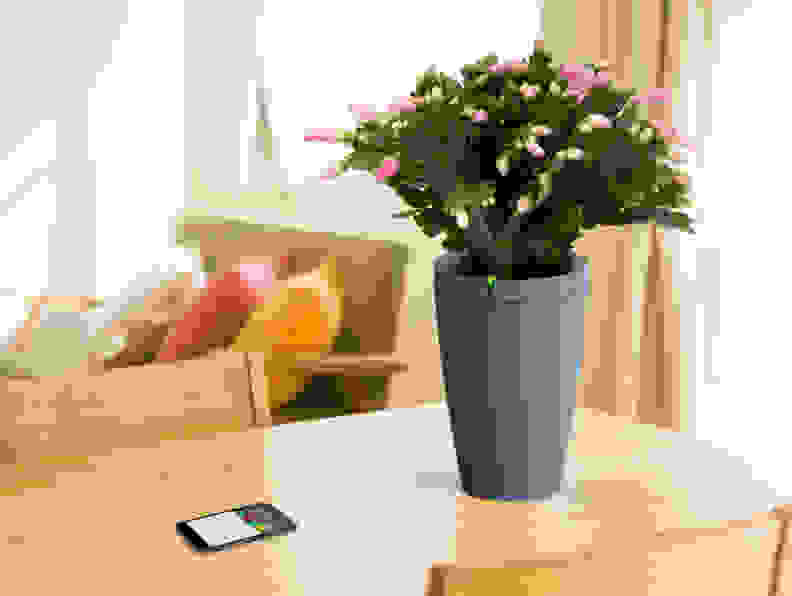 You could buy normal plant pots, or you could spring for Parrot smart pots, which help you take good care of your household's greenery. The cute planters come in black, white and brick, and they can automatically water your plant and provide you with real-time measurements on soil moisture, fertilizer levels, and more.
Get a Parrot Pot on Amazon for $95.99
5. Modular lights that create geometric artwork
These cool smart lights are attractive enough to serve as wall art, too. Create a custom pattern with Nanolead Aurora's triangular pieces, then pick fun color schemes for the lights through its connected app.
Get a Nanoleaf Aurora Kit from Best Buy for $199.99
6. A baby cam disguised as a rabbit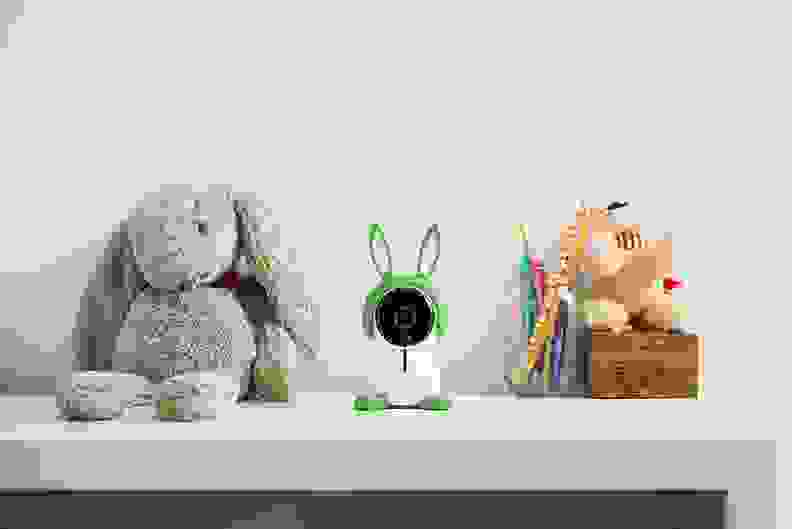 Yes, the Arlo Baby Monitoring Camera still looks like a camera, but it's wearing a cute kid-friendly outfit. The sweet green bunny will look right at home in your little one's room. And if for some reason you don't like bunnies, you can get a kitten or puppy outfit for the smart monitor too.
Get a Arlo Baby Monitoring Camera on Amazon for $249.99
7. A sleep system inspired by modern art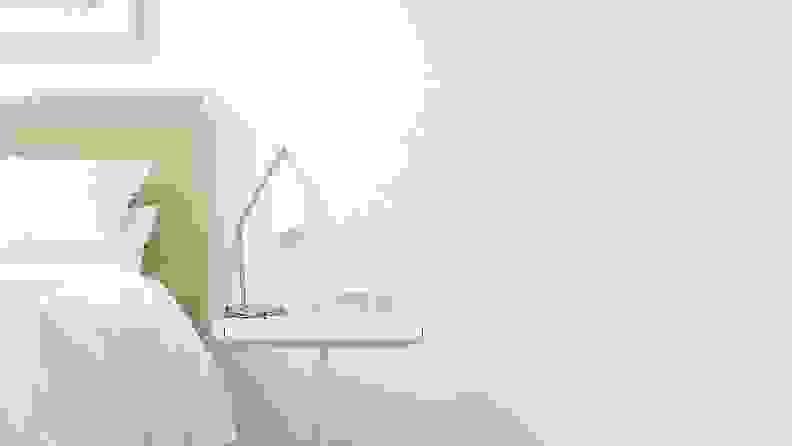 If you're going to have a sleep sensor beside your bed, it should at least look attractive. The Sense Sleep System is a circular device decorated with a modern geometric pattern, so it will complement your decor as it monitors your Zs.
Get a Sense Sleep System on Amazon for $109.99
8. A beautiful frame for digital artwork
This smart device is actually meant to be displayed on your wall! The Meural Digital Canvas is a pretty frame that can display thousands of different pictures with a touch of your phone. Show off family pictures or paintings by famous artists—it's up to you!
Get a Meural Digital Canvas on Amazon for $595
9. A sleek, metallic essential oil diffuser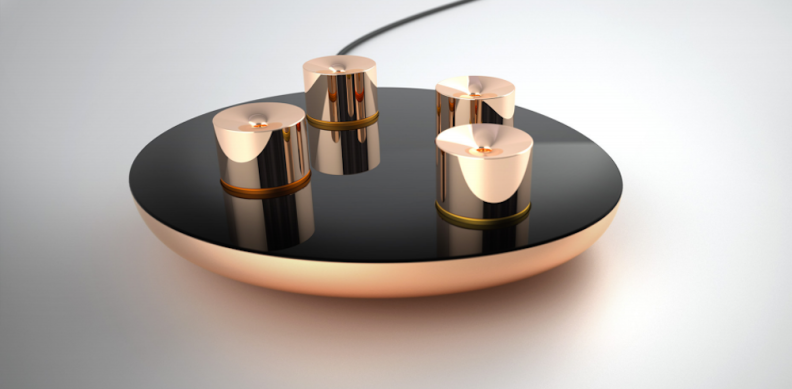 Want a chic desk ornament that also makes your office smell wonderful? Then you definitely need the Lumiere Diffuser! The smart essential oil diffuser has been impeccably designed with a sleek metallic look, so you'll be more than happy to use it as a centerpiece.
Pre-order a Lumiere Diffuser from Lumiere for $299
10. An internet security system that smiles up at you
No one really expects security systems to be cute, which is why CUJO is such a nice surprise. The smart security firewall includes a sweet face that's sure to put a smile on yours. Plus, it'll keep your network secure from threats—win-win.
Get a CUJO Smart Security Firewall on Amazon for $249
Related Video