Smart Home
You can hide these 10 tiny smart home gadgets anywhere in your house
These smart devices are small and unassuming, but still powerful.
As technology advances, gadgets are getting smaller and smaller—and that includes smart devices. Companies are working to make their smart tech more aesthetically appealing and less obtrusive to have in your home, which is great news if you want all the functionality of a smart home without having a bunch of products cluttering your counter.
Here are 10 pocket-sized smart gadgets that are easy to tuck out of sight in your home.
1. A discreet security camera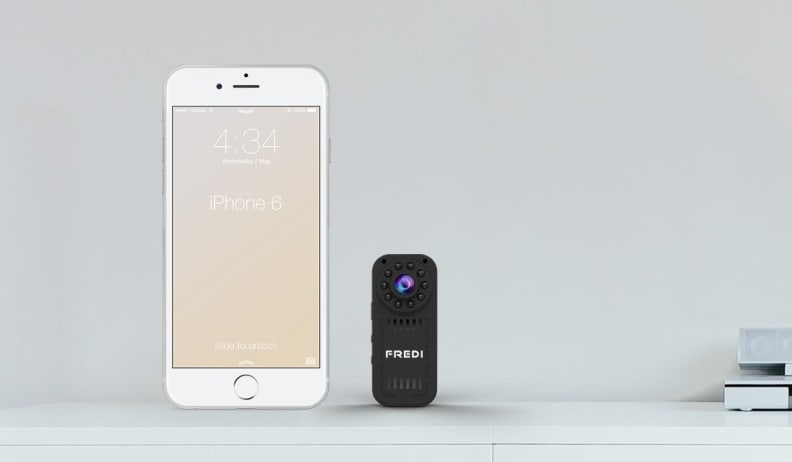 There are plenty of smart security cameras on the market, but most are hard to hide when they're mounted in your home. If you're looking for a smaller camera with the same smart features, check out the FREDI hidden camera, which is just 4 inches tall. It's easy to conceal, but still delivers HD video and motion detection alerts to your phone.
Get a FREDI Hidden Camera on Amazon for $42.99
2. Smart plugs that take up no space at all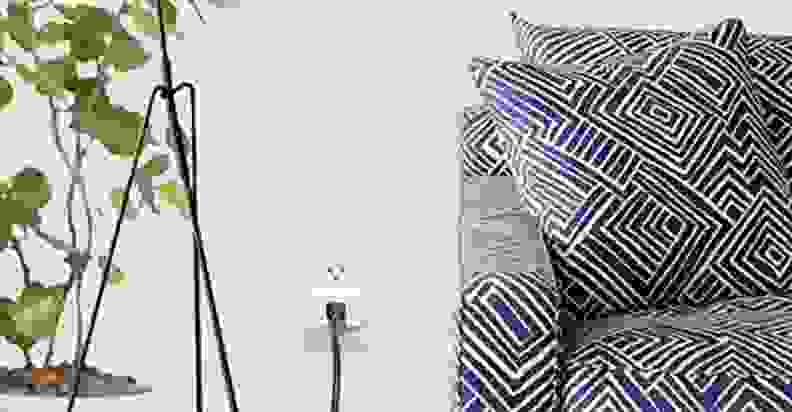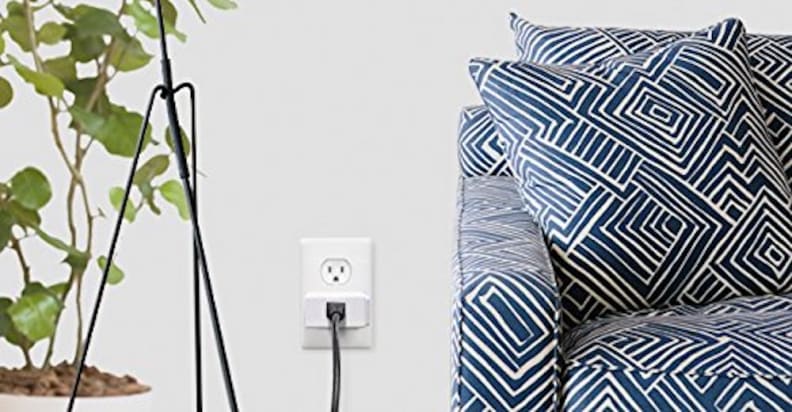 You know a gadget is going to be small when it has "mini" right in its name! The TP-Link Smart Plug Mini is great if you want to be able to remotely control your electronics without having to look at a hulking plug, as it's designed to blend into your existing outlets.
Get a TP-Link Smart Plug Mini 2-Pack on Amazon for $59.98
3. A super thin tracker for your phone or wallet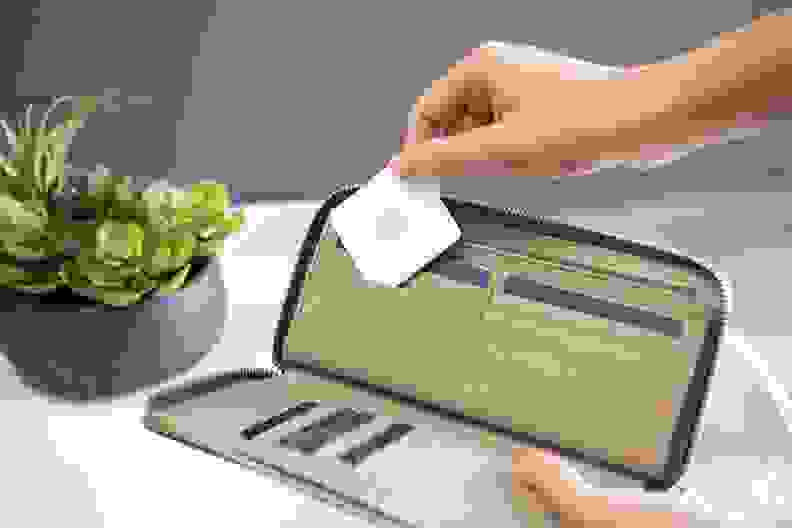 A wallet tracker is a great investment if you're prone to misplacing your purse, but it's not practical if the gadget makes your wallet bulky. The Tile Slim solves that problem by being approximately the thickness of two credit cards, so it fits seamlessly into your wallet. Your belongings won't be able to hide from you any more!
Get a Tile Slim on Amazon for $29.99
4. A 4-inch speaker with powerful audio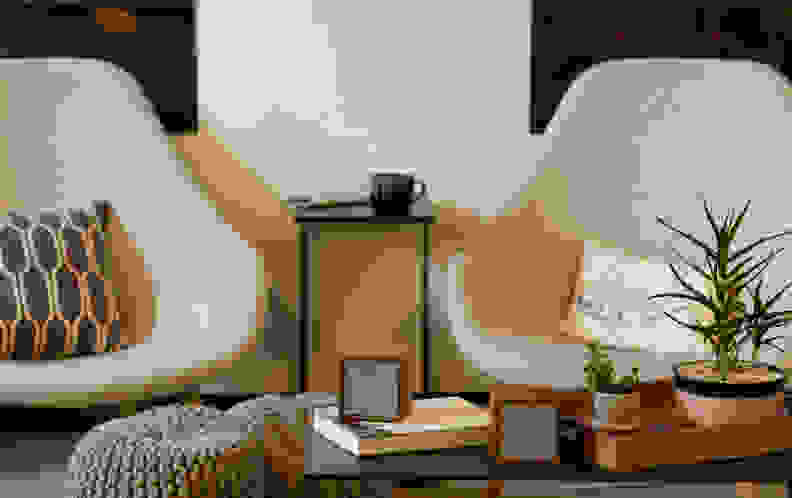 Most speakers are pretty big and, as such, hard to hide, but not the Tivoli Audio CUBE. This wireless speaker is only 4 inches tall, making it easy to tuck into a corner. Don't worry, though—it still delivers big sound when you need it.
Get a Tivoli Audio CUBE Wireless Speaker on Amazon for $199.99
5. A tiny wireless thermometer
If you want accurate temperature and humidity readings without mounting a full thermometer, you've got to look into the Ecotech Smart Wireless Weather Station Thermometer and Hygrometer. This little gadget sends industrial-standard readings to your phone, and it's small enough to hide even in plain sight.
Get a Epotech Smart Wireless Weather Station Thermometer on Amazon for $29.99
6. A unobtrusive sleep system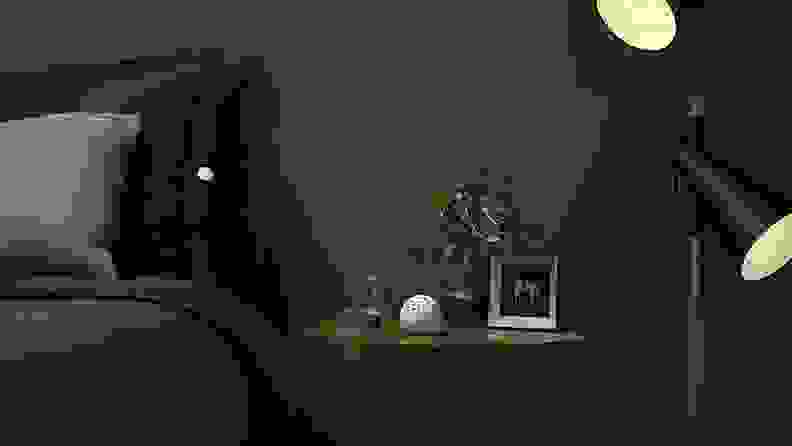 This 3-inch sphere delivers big on functionality. The Sense with Voice Sleep System helps you fall asleep faster and wake up refreshed with a personal sensor, sleep sounds and a smart alarm. It even gives you personal insights on how to improve your sleep.
Get a Sense with Voice Sleep System on Amazon for $104.99
7. A smart projector that fits in your palm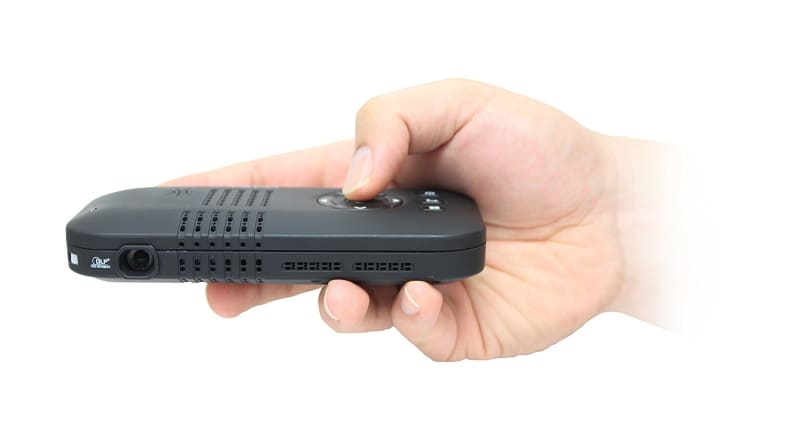 No longer do you have to mount a huge box on your ceiling to get high-quality video projections. This battery-powered portable projector will even easily fit in your pocket. Hide it away, and when you're ready to watch a video, connect your smartphone or tablet with a USB cable and enjoy the show anywhere you are.
Get an AAXA Portable Pico Projector on Amazon for $163.29
8. A simple button to control your smart home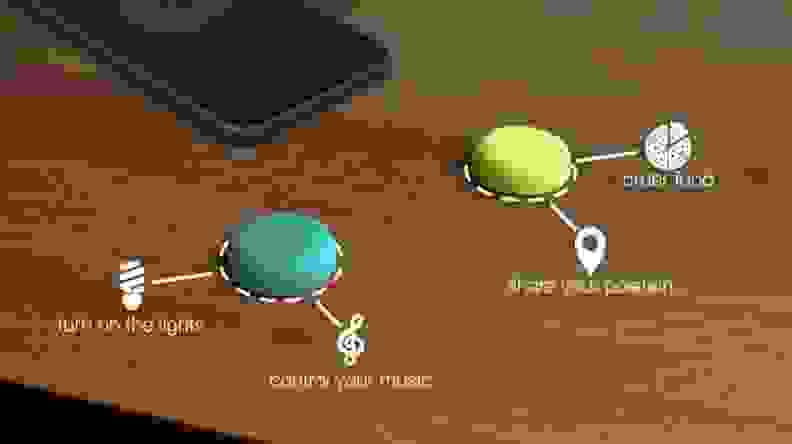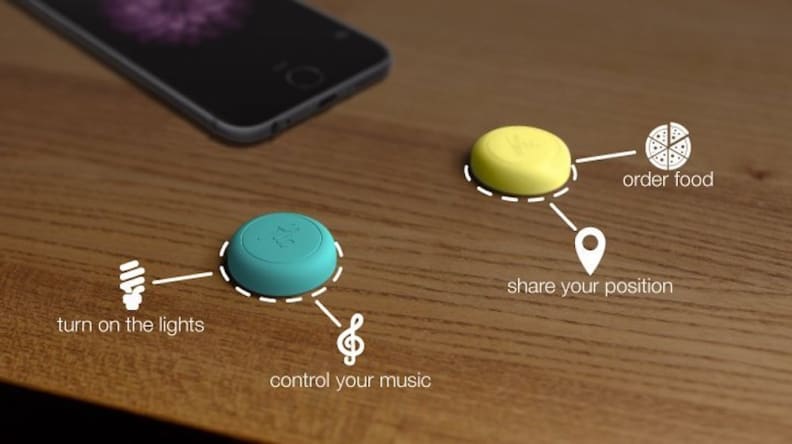 You don't need a countertop hub to control your smart devices, just this little button. The Flic Wireless Smart Button can be configured to control everything from smart lights to music or even order you a pizza. Plus, at less than 3 inches wide, you'll barely notice it's there.
Get Flic: The Wireless Smart Button on Amazon for $34
9. A pocket-sized photo printer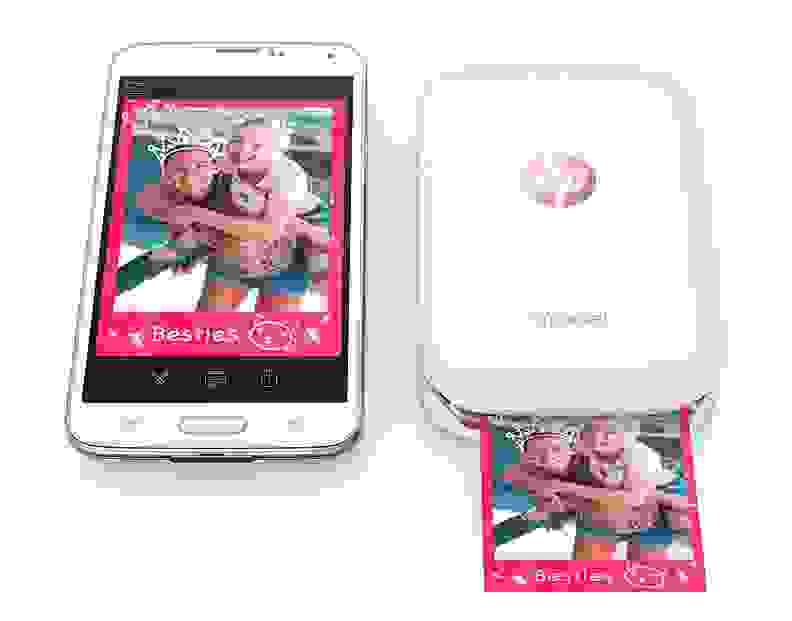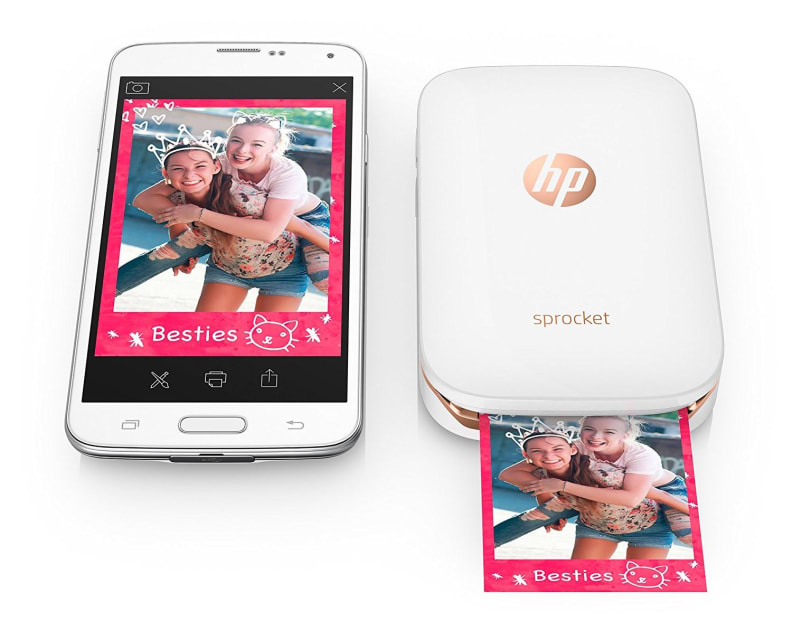 If you only use your home printer to print photos, you should definitely downsize to this cool portable version. The HP Sprocket is the size of a cell phone and can easily be tucked into a desk drawer, but it prints high-quality 2-by-3-inch photos directly from your smartphone—no wires needed!
Get an HP Sprocket Portable Photo Printer on Amazon for $129.95
10. A small, simple, unassuming router
Why are most wireless routers still so big and ugly? If you're sick of looking at your big old router in your office, upgrade to the eero Home WiFi System with its sleek, compact, white boxes. Powerful internet and an unassuming router—that's a win-win.
Get an eero Home WiFi System on Amazon on sale for $252.99 (usually about $270)
_Prices are accurate at the time this article was published, but may change over time