Smart Home
10 tech gadgets that will make Thanksgiving travel easier
Travel smarter for Thanksgiving this year.
Holiday travel statistics never cease to amaze me. I'm lucky that my family all lives in the same area, so no one has to travel long-distance to get to Thanksgiving dinner, but that's not the case for millions of Americans.
According to AAA, 48.7 million people traveled more than 50 miles for Thanksgiving in 2016. Of those people, 43.5 million drove to their destination and more than 3.5 million took a flight. That's a crazy amount of traffic!
If you're gearing up for a long trip home for the holidays, let today's smart tech make your journey a little easier. There are gadgets to help out with many common travel problems, from overweight bags to lost luggage and bad GPS directions, and the following are some of our favorites!
1. A smarter suitcase for easy travel
Once you experience a smart suitcase, you may never want to go back to a normal one. The TSA-approved Bluesmart One has so many cool features, from USB ports to charge your phone to a built-in scale to check its weight. There's also a digital lock that you can control via your phone, so no need to carry around those tiny keys with you. It's even got a built-in tracker to help you find it after you land.
Get the Bluesmart One Smart Luggage on Amazon for $268.99
2. A tracking device for the suitcase you already own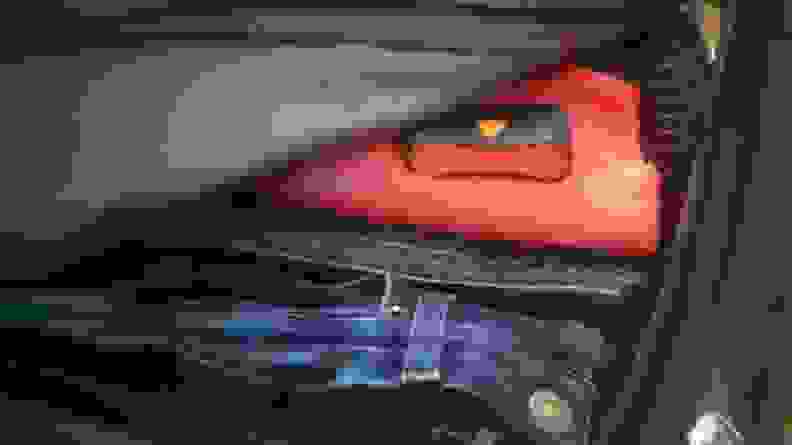 Nervous that your luggage won't make it to your destination with you but don't want to buy a smart suitcase when yours is perfectly fine? The Trakdot Luggage Tracker makes it easy to keep tabs on your bags, especially if you have connecting flights. This device sends you notifications about the location of your checked luggage, but note there's an additional service fee of $24.99 per year.
Get the Trakdot Luggage Tracker on Amazon for $29.99
3. A tracker for carry-ons or other possessions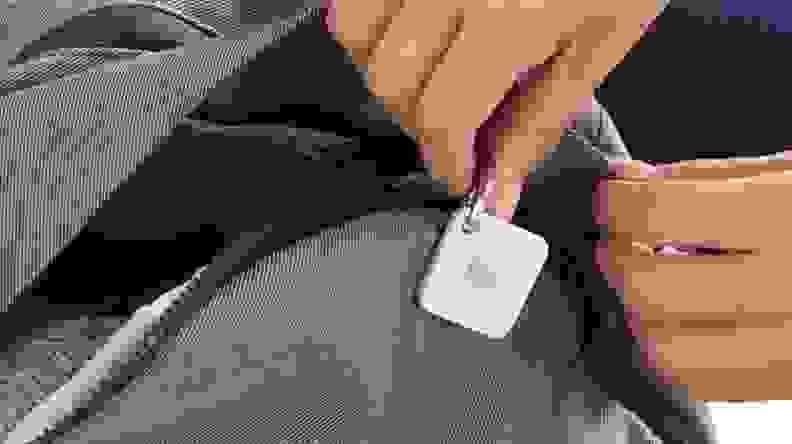 Another way to keep track of your possessions as you travel around the country is with the Tile Mate. This small Bluetooth tracker lets you quickly find your misplaced phone, keys, wallet, or backpack, taking one major stressor out of traveling. And if you misplace your phone, the Tile Mate can be used to track it down too.
Get the Tile Mate on Amazon for $24.99
4. A car adapter to troubleshoot problems
Driving to your holiday destination this year? With the help of Automatic, you can quickly diagnose car problems from your phone. Just plug this highly rated device into your car, and you'll get access to real-time vehicle tracking, diagnostics and even crash alert services. This little adapter could definitely be a life saver if you have car problems during your trip!
Get the Automatic Pro Gold 3G Connected Car Adapter on Amazon for $129.99
5. A security camera to protect your home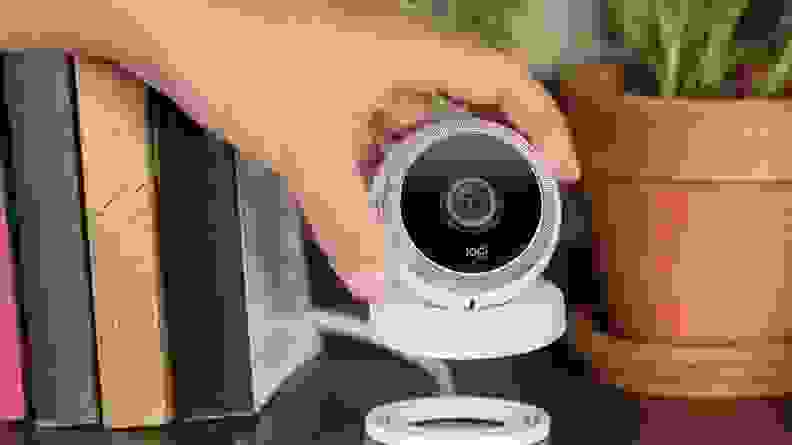 It's only natural to worry about your home while you're away for the holidays. Make sure your home and possessions are safe and sound with the Logitech Circle smart security camera. This award-winning camera lets you watch live video and sends you smart alerts if it detects motion. Want to keep an eye on your property from the outside? The Nest Cam Outdoor is the best outdoor smart camera we've ever tested, and it can even tell the difference between suspicious people and squirrel darting across your lawn.
Get the Logitech Circle Wireless HD Security Camera on Amazon for $174.40
Get the Nest Cam Outdoor on Amazon for $199
6. A safer GPS and notification display
We all know it's not safe to use your phone while driving, but if you're using the GPS app, it's sometimes unavoidable. The Navdy helps solve the problem of having to look down at your phone for directions, as it projects GPS navigation onto the windshield, letting you keep your eyes on the road. You can even answer phone calls or get notifications with hand motions so you stay safe while driving.
Get the Navdy Heads Up Display & GPS Navigation on Amazon for $499.99
7. A UV sanitizer to combat shoe stink
After spending all day waiting in lines at the airport, chances are your shoes might get a little smelly. No one wants to wear gross shoes to holiday gatherings, so consider tossing the UV Pro Elite Shoe Sanitizer in your carry-on for your trip. Just pop the sanitizers into any shoes, and they'll kill any odor-causing germs with UV light in a matter of minutes.
We've never tried this product, but based on the handful of honest reviews, there are promising signs if can at least help reduce odors. For anyone with stinky feet and a little extra pocket change, it could be worth testing out.
Get the UV Pro Elite Shoe Sanitizer on Amazon for $74.11
8. Smart headphones to save your phone battery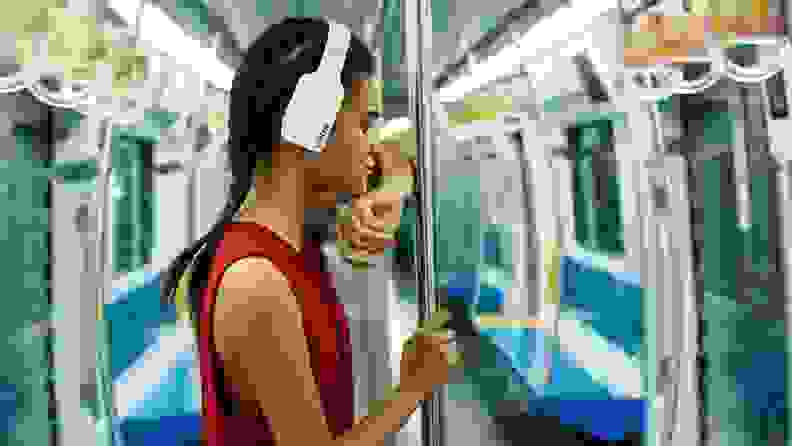 Playing music on your phone while you're waiting in the airport is sure to drain your battery. The VINCI Smart Headphones solve that problem, letting you stream music straight to the headphones via WiFi or 3G. With seven hours of independent playback time and a host of cool smart features (including Amazon Alexa), these headphones will become a must-have for all your future travels.
Get the VINCI Smart Headphones on Amazon for $149.77
There are also loads of great headphones under $50 if you'd rather save your money for airport snacks.
9. A faster phone charger for your road trip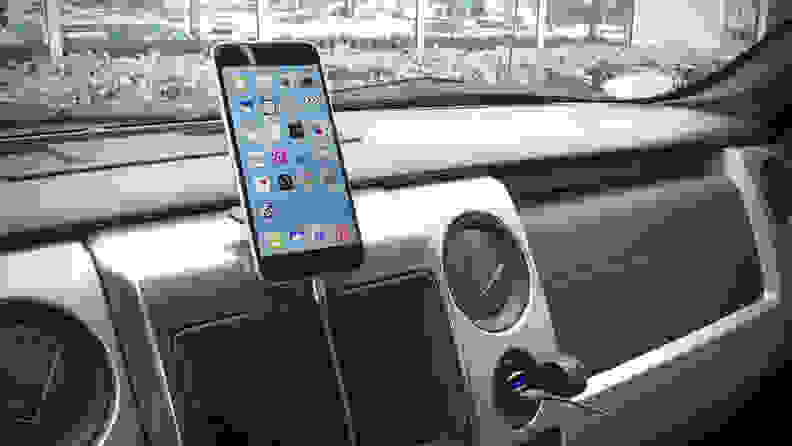 If you're taking a holiday road trip with your family, chances are everyone will be jockeying for the phone charger. While this device isn't "smart," it's definitely an intelligent purchase, especially for the price. With over 1,800 reviews and 4.4 out of 5 stars, this dual-port charger is a great accessory to have on any road trip. Plus, it comes in four different colors to match any aesthetic.
Get the SCHOCHE USB Car Charger on Amazon for $12.84
10. A smart pouch for your passport
Among every traveler's top fears is losing their passport. If you're traveling outside the country, you can keep tabs on your passport at all times with the Bluesmart Passport Pouch Series 2, a smart zippered pouch that sends you smartphone notifications if you leave it behind. It also lets you trace its last known location to avoid travel catastrophes.
Unfortunately, you won't be able to use it this holiday season. The Bluesmart Passport Pouch isn't shipping until early 2018, but you can pre-order one now on Amazon so you're protected on future trips.
Get the Bluesmart Passport Pouch Series 2 on Amazon for $100
Prices are accurate at the time of publication, but may change over time.