Smart Home
10 tech gadgets you need if your kids stay home alone after school
Smart products can keep kids safe and accountable until you get home.
When my older brother and I reached middle school, we became "latchkey kids" (not that I knew what the term meant back then). It means that we took the bus home after school, let ourselves in and waited around for an hour or so until our mom got home from work.
Those afternoons were the best. There was unmonitored TV time, unlimited internet access (though dial-up meant we got into mischief a lot slower) and not a lot of homework being done.
If your kids are almost that age where they can feasibly stay home alone, you might be considering letting them become latchkey kids—but naturally, you probably have worries about safety and what trouble they could get into. Thanks to today's smart home technology, however, you can give yourself peace of mind while giving your children a little independence. Here are 10 smart products that will keep your children safe, accountable, and productive until you get home.
1. A key-free lock to monitor their arrival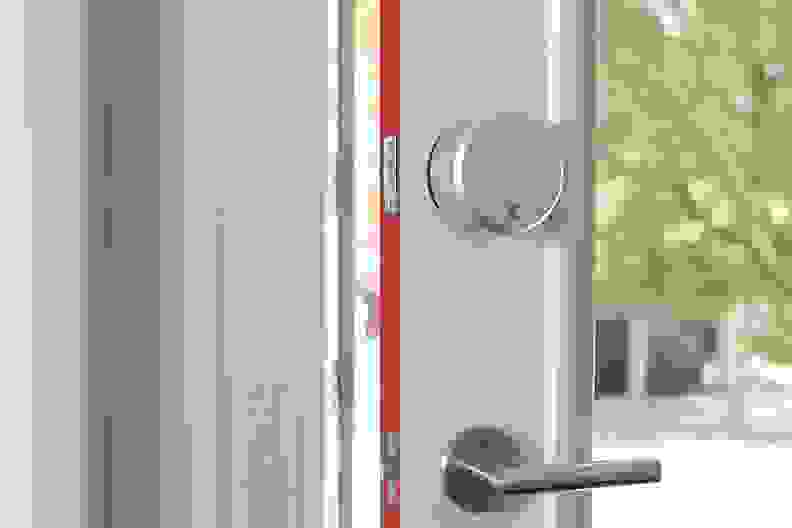 A smart lock is useful for latchkey kids for a few reasons: First, if your children are prone to forgetting their keys, they can get inside using just their smartphones. Second, products like the August Smart Lock provide you with an activity log that monitors who's coming and going at what time. Not to mention, if your kids forget to lock the door when they're home alone, you can do it remotely for them. We recently reviewed the August in our best smart locks roundup and found it to be one of the best models you can buy.
Get an August Smart Lock on Amazon for $199.99
2. A smart security camera to keep kids accountable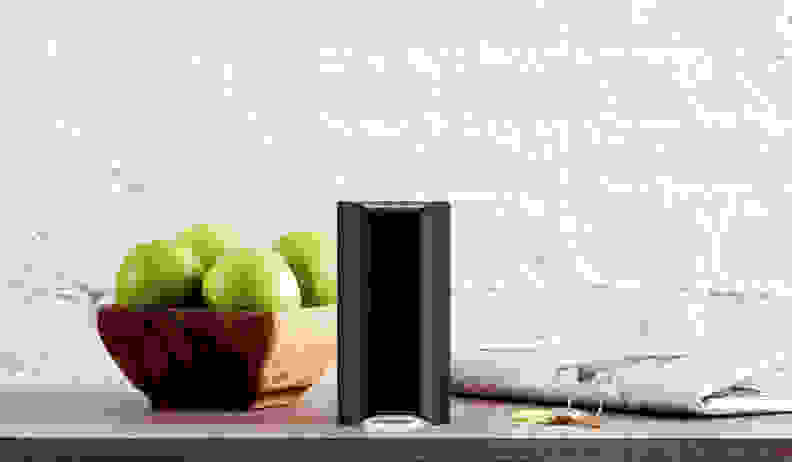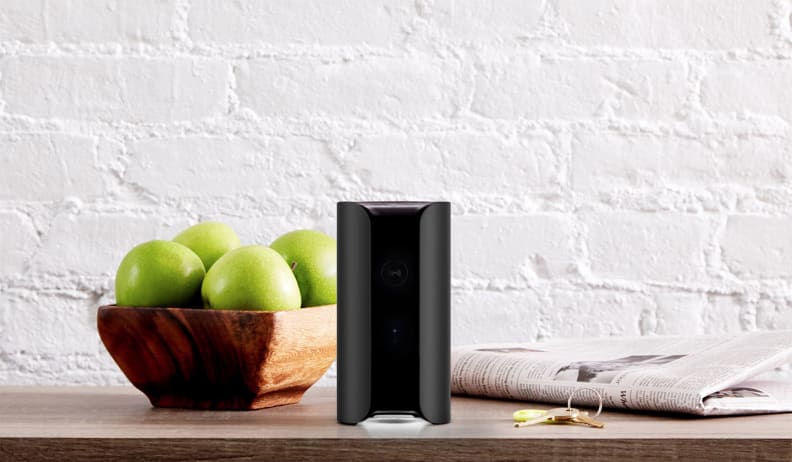 Want to make sure your kids are actually doing their homework? The Canary All-in-One Home Security Device is a helpful indoor camera that lets you see into your home via your smartphone. You can view real-time video, and what's better, you can set up activity alerts that let you know when the kids arrive at home.
Get a Canary All-in-One Home Security Device on Amazon for $169
3. A video doorbell so they can see who's at the door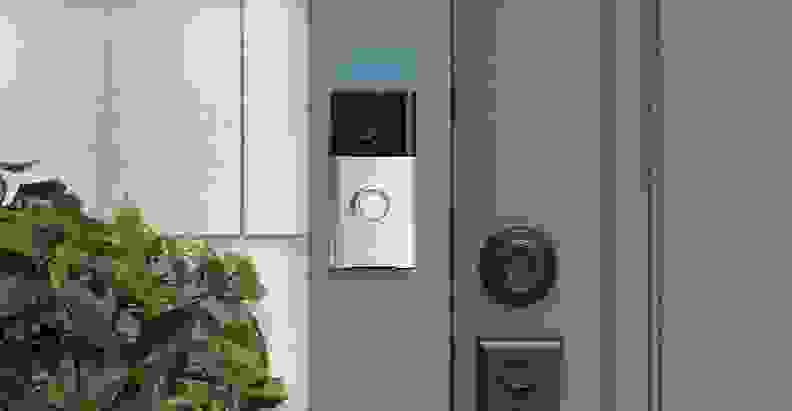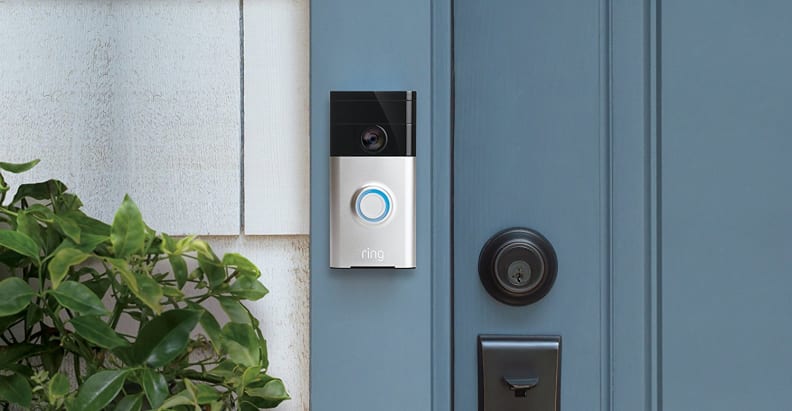 If you aren't comfortable with the kids answering the door while home alone, a video doorbell might be a good investment. With the Ring Video Doorbell, for example, you or your kids will get a notification when someone's outside, and you can check who it is before they answer the door.
Get a Ring Wi-Fi Enabled Video Doorbell on Amazon for $179
4. Parental controls for all their mobile devices
As evidenced by my own childhood antics, kids tend to break the rules a bit when they're home alone, especially when it comes to the internet. One of the most comprehensive ways to set up parental controls for your kids is through Circle with Disney. Not only can you filter content on your kids' computers, tablets, and phones, but you can set time limits for certain sites, "pause" the internet, and monitor what your family is doing online.
Get Circle with Disney on Amazon for $98.99
5. An outdoor cam to monitor the yard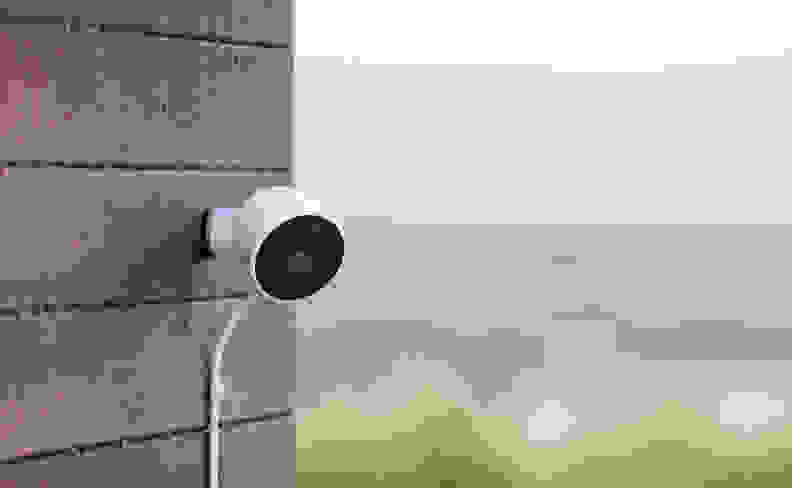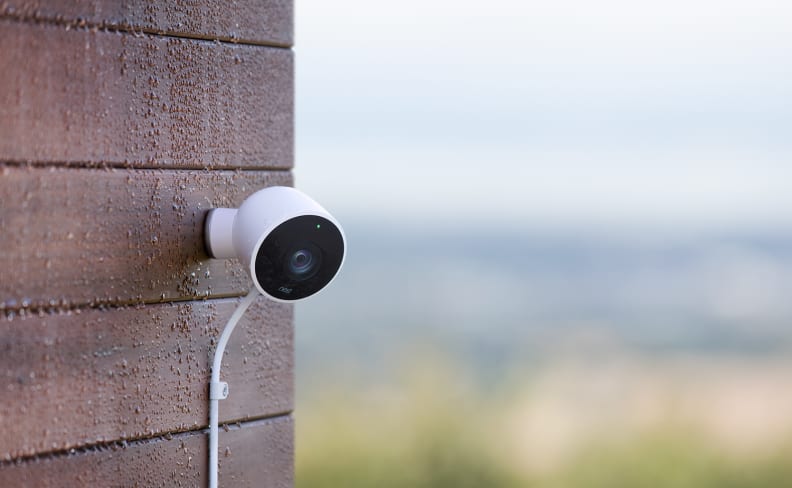 If your kids like to play in the yard when they get home from school, you'll probably feel better if you can monitor what they're doing. The Nest Cam Outdoor is our favorite outdoor security camera. It will give you a live video stream right to your phone so you can make sure your kids are behaving while they're outside. Plus, it's a great additional security measure for your home.
Get a Nest Cam Outdoor on Amazon for $169.95
6. A panic button that sends you an emergency message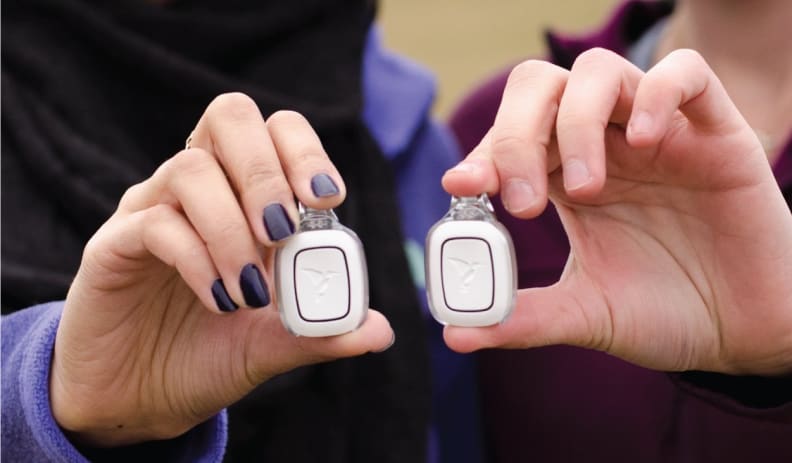 For ultimate peace of mind, equip your kids with Instinct by Revolar panic buttons. The personal safety device has different settings, so one, two, or three clicks will send automatic messages to your phone, along with a GPS location.
Get an Instinct by Revolar on Amazon for $79.99
7. A smart padlock that only you can open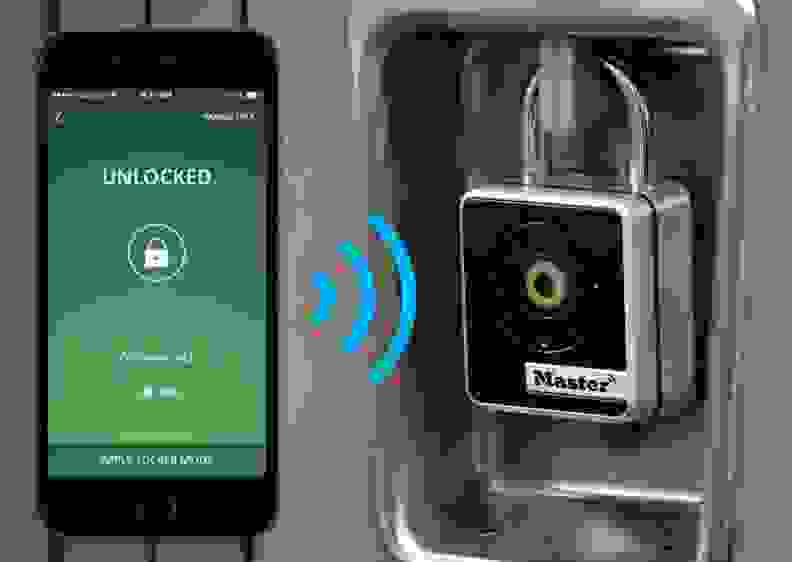 Want to keep the TV remote away from the kids? Or maybe your alcohol away from your teenagers? The Master Lock Bluetooth Padlock is the perfect way to ensure certain objects stay secure, as it can only be unlocked with your smartphone. Plus, it will even send you an alert if someone is tampering with it.
Get a Master Lock Bluetooth Indoor Padlock on Amazon for $46.99
8. A smart robot to keep the kids entertained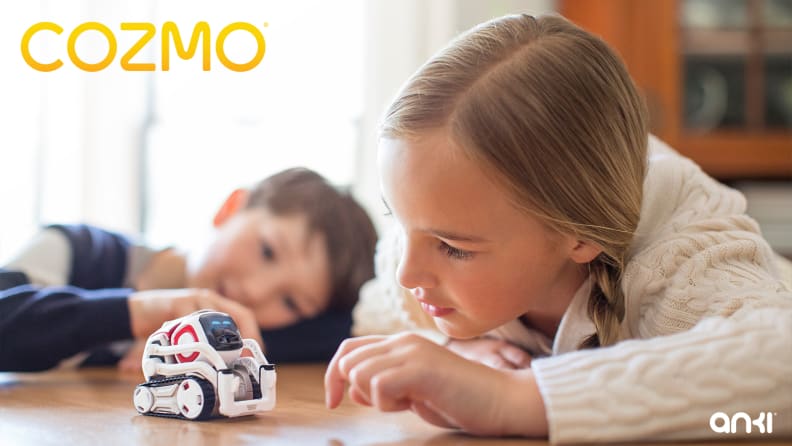 While there are a million devices designed to keep your family safe, there are also plenty of options to keep them entertained. For instance, Cozmo is a cool app-controlled robot that plays games, expresses emotions, and explores the world around him. The more your kids play with Cozmo, the more features they'll unlock!
Get Cozmo on Amazon for $179.99
9. A connected kit that teaches STEM skills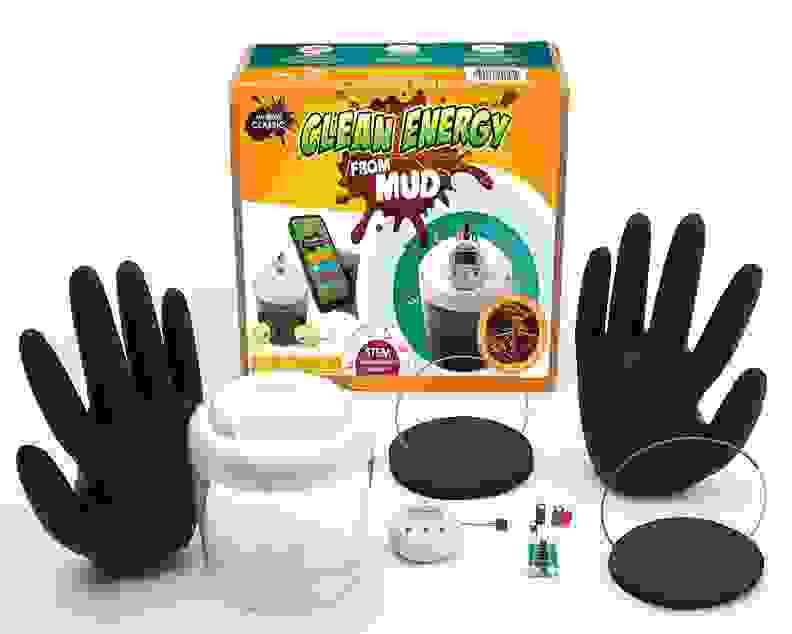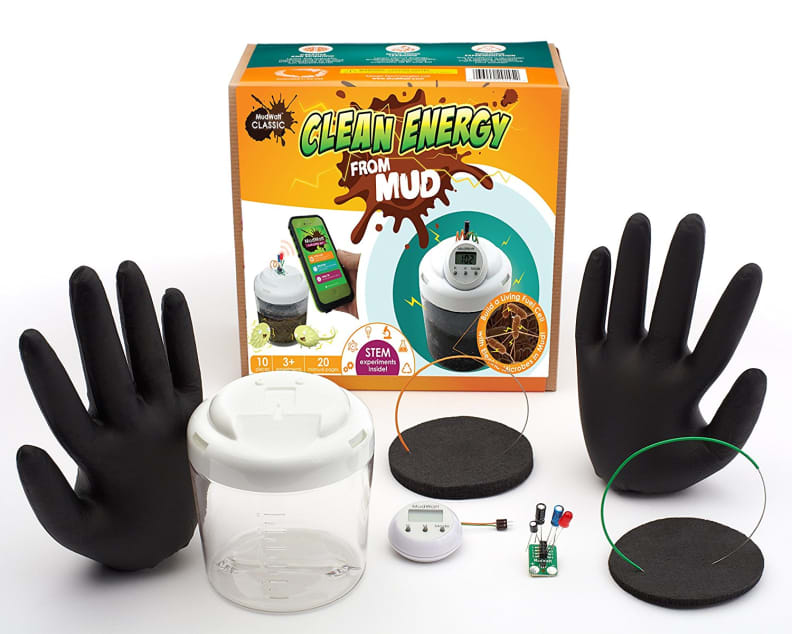 This toy is both fun and educational—every parent's dream! With the MudWatt STEM Kit, your kids cultivate energy-producing microbes that can power a clock or other electronics. As their population of microbes grows, they'll unlock new features on the kit's connected app.
Get a MudWatt STEM Kit on Amazon for $39.95
10. A smart soccer ball that coaches your kids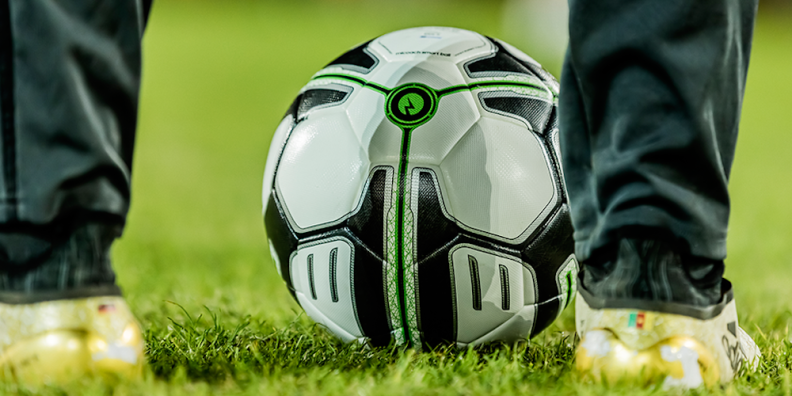 Thanks to smart tech, your kids can improve their soccer skills even when you're not there to coach them. The Adidas miCoach Smart Soccer Ball is an amazing, high-tech training tool that gives feedback on strike point, speed, spin, and trajectory every time it's kicked. Users note the smart ball is especially helpful for adjusting free kicks!
Get an Adidas miCoach Smart Soccer Ball on Amazon for $199.99
Related Video