Smart Home
These tips will stop your kids from messing with your smart home gadgets
Because voice purchases + young kids = trouble.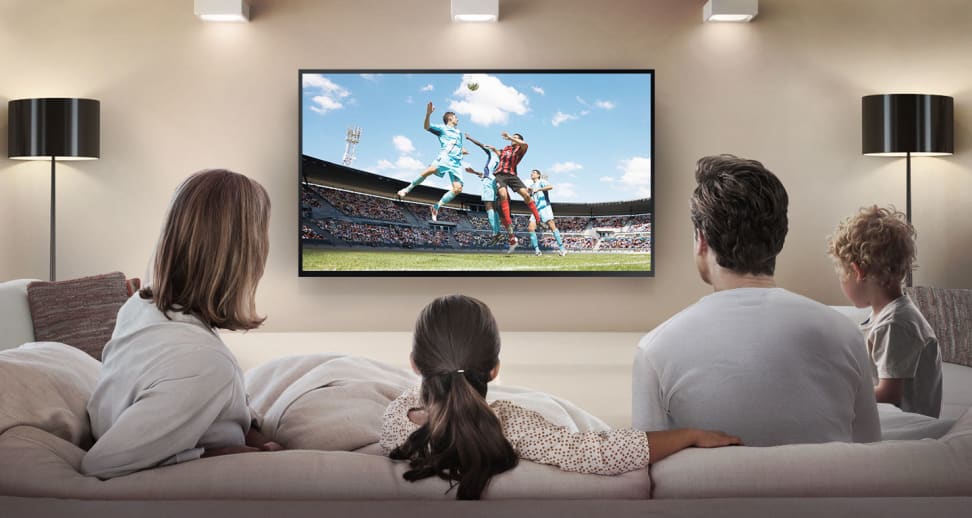 Credit: Samsung
In the age of smart home technology, childproofing goes beyond electrical sockets and cabinet doors. When you have smart gadgets in your home, you may need to secure them from curious kids. Otherwise, you could end up with a dozen boxes of fruit gummies that your little one ordered through your Amazon Echo.
Luckily, most smart home devices come equipped with some sort of child lock or control, letting you monitor how your children interact with the gadgets in your house. Here's how you can childproof popular smart home products.
Set up child locks on your smart TV
With a smart TV, your family can purchase games and movies, as well as stream their favorite shows. However, you don't necessarily want your kids to be able to make purchases without your permission, so most smart TVs come with lock settings to prevent unwanted spending sprees.
For instance, Samsung's smart TVs have a child lock function that requires a PIN to unlock. You can set this up by going into the TV's settings, choosing "System," and then "Change PIN."
Similarly, you can set up parental controls on your Amazon Fire TV, requiring a PIN to authorize video and game purchases. You can do this through the Fire TV's settings by selecting "Parental Controls" and then "PIN Protect Purchases."
Get an Amazon Fire TV for $89.99
Lock your smart thermostat
Don't want the kids messing with your Nest Thermostat settings? It's easy to lock your smart thermostat, either from the device itself, or via the Nest app. Just press the ring on your thermostat to open the menu, then go into its settings. Select "Lock" and enter a PIN to confirm. When the Nest is locked, all your kids can do is adjust the temperature within your preset range.
Get a Nest Learning Thermostat on Amazon for $249.99
Turn off voice purchasing on your Amazon Echo
One neat feature of the Amazon Echo is that it can reorder products off Amazon.com for you. All you have to do is say something like "Alexa, reorder Colgate toothpaste," and she'll take care of the rest. However, if your kids have figured out this trick, you might find unwanted purchases showing up on your doorstep.
You can solve the problem by turning off voice purchasing on your Echo through your Amazon Alexa app. Simply go into the Settings tab and select "Voice Purchasing." You can then turn the feature off, or alternatively, you can require a 4-digit PIN to authorize any voice purchases. However, keep in mind that you have to speak the PIN out loud to validate orders, so your kids may very well hear it.
Get an Amazon Echo for $179.99
Turn on notifications for your smart lock
You can't stop your children from using your smart lock once you've given them access, but you can monitor when they're coming and going.
For example, the August Smart Lock lets you enable smartphone notifications for specific guests. So if you wanted to know when your teenager is entering and leaving the house, simply navigate to your guest list within the app, select your child, and toggle the notification option to "On." This way, you'll get a notification to your phone if they unlock the door at, say, midnight. Busted.
Get an August Smart Lock on Amazon for $229
Have other smart devices that you want to secure? Check the product's user manual or website to see what kind of child locks are built in. After all, you're probably not the first parent who wants to keep their kids from fooling around with a smart gadget.
Related Video