Smart Home
Oomi Wants to Make Smart Home Hubs More Useful
The Cube is smart, but do we really need another Z-Wave hub?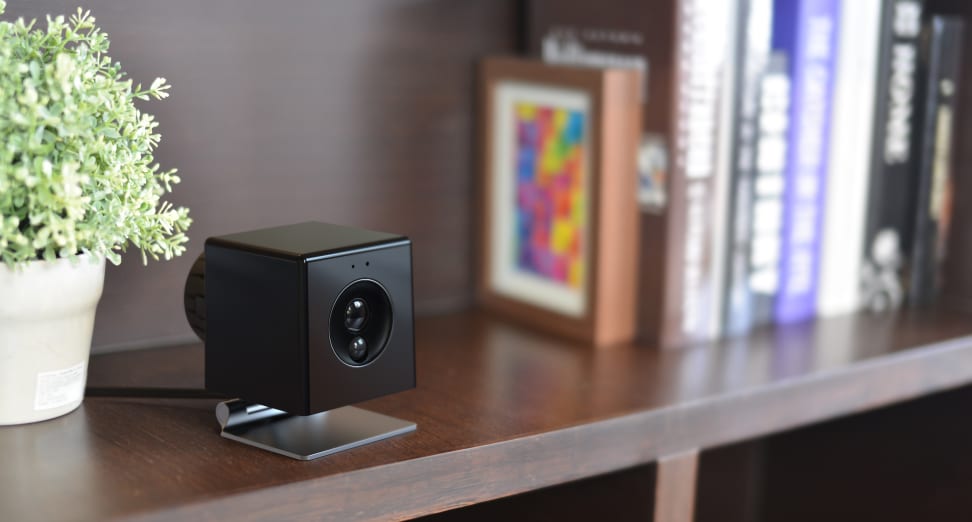 Credit: Oomi
There are a lot of players in the smart home space, and more and more of the pie is being apportioned to names like Samsung and Google. But there's one player that wants to crowdfund its way to a new smart home ecosystem.
Oomi is a Chicago-based company that's betting big on its unique approach to the concept. Instead of selling you a hub, which few people want or even realize they need, Oomi wants to bake the hub into something anyone can relate to: a wireless security camera.
Called the Oomi Cube, this little black box is packed full of sensors and radios. It includes an IP camera, light sensor, UV sensor, night vision, a 360-degree IR blaster, humidity sensor, temperature sensor, directional glass break sensor, WiFi radio, Bluetooth radio, a Z-Wave radio, and lastly, NFC. It packs a quite a technological punch.
Despite the bevy of features, Oomi is really playing up their "tap and touch" technology, which will use NFC tags to pair all of their devices to the system.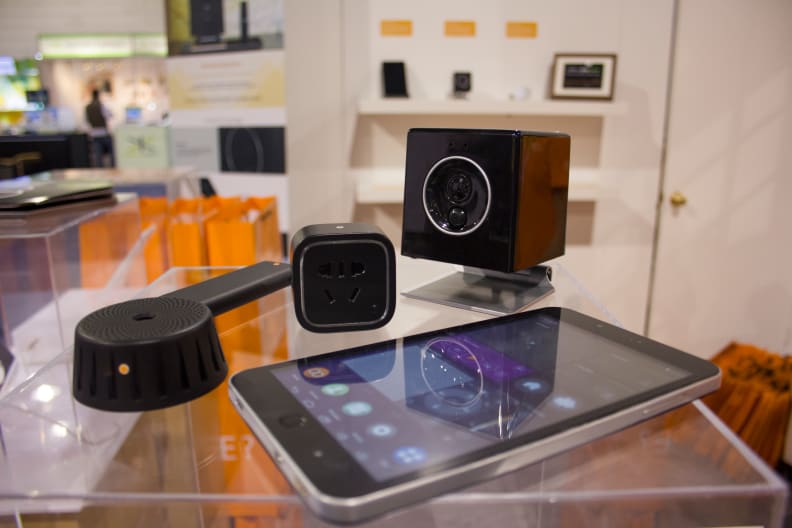 ×
Oomi Products
And that's just the Cube. The company is also working on an array of accessories, including an Android control tablet called Oomi Touch, a media streamer, a Z-Wave outlet, an air sensor, a smart light bulb, and a wearable.
Oomi claims its hub will work with over 1,200 Z-Wave devices.
Perhaps most audaciously, Oomi is taking a bold step away from the app ecosystem, developing a standalone touch interface to control all of its devices. As a user, this may prove either incredibly refreshing, or disastrously irritating. To insure against the latter, the company is developing apps for both iOS and Android.
It's an ambitious plan for a company that has yet to release any of its products. And it begs the question of whether it's all necessary, since most of these products already exist from other manufacturers.
Regardless, the company has pledged to make its system work with third-party devices, listing off Dropcam, Nest, Philips Hue, LIFX, Sonos, and more. Oomi even claims its hub will work with the over 1,200 Z-Wave devices in existence, but in reality that number will probably be much lower.
So it's hard to argue that Oomi isn't dreaming big. Now it just needs to make those dreams a reality. The product's Indigogo campaign ends June 19th, and it's already secured well over its funding goal (over $1,600,000 on a $50,000 goal). As of this writing, the company expects to ship units in October.
Related Video