Smart Home
Should you wait for the Apple HomePod?
Step aside Amazon and Google—Apple finally has a smart speaker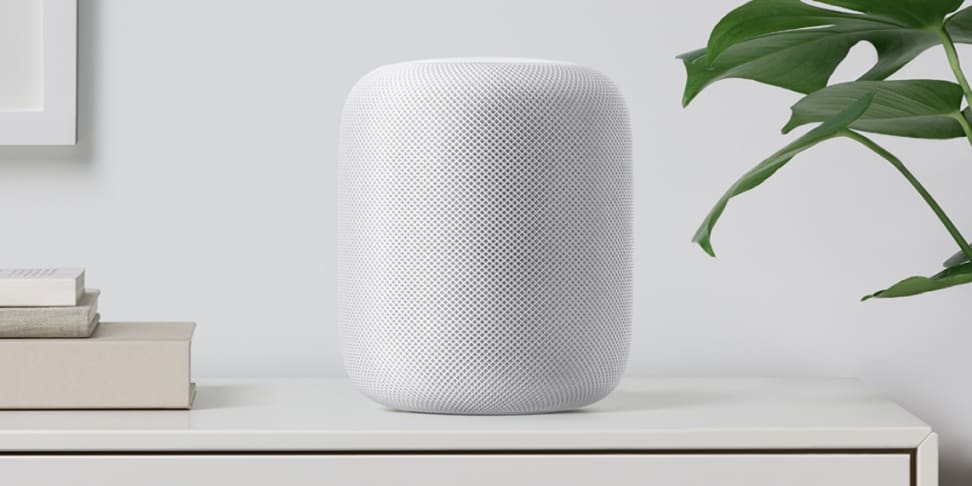 Credit: Apple
Yesterday, Apple announced the "HomePod"—the company's take on the Amazon Echo or Google Home—during WWDC 2017. Since then, there have been countless articles and videos highlighting the new speaker's seven-tweeter array or funky, mesh-wrapped design. But at $349 and with a December ship date, is it really worth it to hold out for the HomePod?
No, it's not.
What it can do
It's telling that Apple didn't position the HomePod as a direct Amazon Echo or Google Home competitor and instead set its sights on Sonos and other speaker-first brands. The HomePod is designed first and foremost with audio in mind, and it shows in what's waiting under that mesh hood.
With a high-excursion woofer and a seven-tweeter array, the HomePod has all the necessary equipment to fill any room in your house with music. While we won't know how good it sounds until we try it out ourselves, Apple has earned a reputation for a certain level of quality when it comes to its products.
Of course, it isn't only about the music. The HomePod can also manage your HomeKit compatible smart home and act as a hub for Siri to relay information. It has all of the standard features we've come to expect: timers, clocks, measurements, news, weather, reminders, and general info it can source from the web.
Why you shouldn't wait
In classic Apple fashion, the HomePod is elegantly designed and fairly impressive from a technical standpoint. But it comes with a pretty hefty price tag. At $349, it costs nearly twice as much as the $180 Amazon Echo or the $129 Google Home.
We've done extensive testing with both the Google Home and the Amazon Echo and I can confidently say that they sound great as speakers. No, they don't have the same sound quality as a super expensive audio setup, but what do you expect from something that's designed to house your digital assistant and help you control your smart home with vocal commands. If you want unparalleled sound quality, buy dedicated speakers—bonus points if you can control them from your Google Home or Echo.
It's just not worth it when there are other fantastic options that are much more reasonably priced.
If you're an Apple diehard and love the idea of a unified ecosystem—you own a Macbook, an iPhone, an Apple Watch, and Apple TV—then sure, the HomePod might make a bit more sense. But if you're an average Joe just looking to take some steps into the smart home future, you don't need to spend $349 just because Apple made it.
It's just not worth it when there are already two fantastic options that are much more reasonably priced.
Related Video