Smart Home
Stuff We Love: Philips Hue Bulbs + Amazon Echo
Turning on the lights with your voice is a superpower.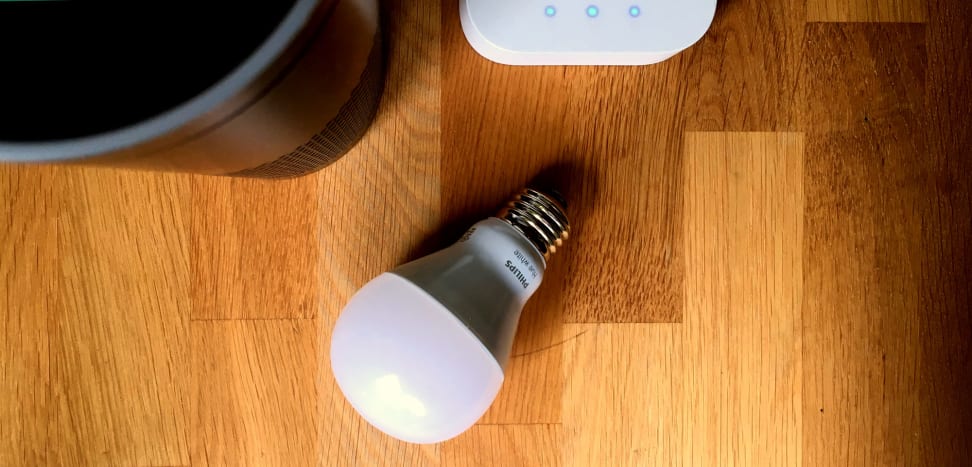 Credit: Reviewed.com / Sunil Doshi
We don't just test products in our labs—we use them in our daily lives. Stuff We Love chronicles our favorites. Opinions are the writer's own, and are not necessarily shared by Reviewed.com. We may receive a small share of the revenue from your purchase.
---
People around the Reviewed.com office know how much I love my Amazon Echo ($179.99 at Amazon). I know my constant babbling drove some to buying one, and others to madness.
All of the people that I brought into the fold know that the first few days with the Echo are a lot of fun. The whole family takes turns asking it trivia questions, listening to Alexa's dumb jokes, and finding out tomorrow's weather forecast. But it takes a few days of digging into the Alexa app to realize that you can affect the physical world with your voice. Once I figured this out, I immediately knew where I wanted to start: the lights in my house.
My initial purchase was the Philips Hue White Starter Kit ($79.99 at Amazon), which comes with two bulbs and the other necessary hardware. I had to tinker with the sub-par Hue app for the initial set up, but the magic happened when the Echo found my bulbs through the Alexa app. Moments later, I was saying, "Alexa, turn on the family room lights," and—poof!—the room was illuminated.
I got a little obsessed, buying more bulbs every few days. Each bulb costs a little more than a comparable LED. I bought a bunch of Philips Hue 2-packs ($29.99 at Amazon) and started swapping out bulbs throughout my house.
Before long, most of my lighting was at my beck and call.
We live in a time where we've become a little desensitized to the delights of new technology. But one of the few times I've felt true wonder in the past few years was the first time I stepped into my house on a cold, dark night, uttered a few words, and lit the whole place up.
What You Need
• Philips Hue White Starter kit (available at Amazon for $79.99)
• Philips Hue 2-packs (available at Amazon for $29.99)
• Amazon Echo (available at Amazon for $179.99)