Smart Home
GreenIQ Works With the Weather to Save More Water
Why water the lawn today when it's going to rain tomorrow?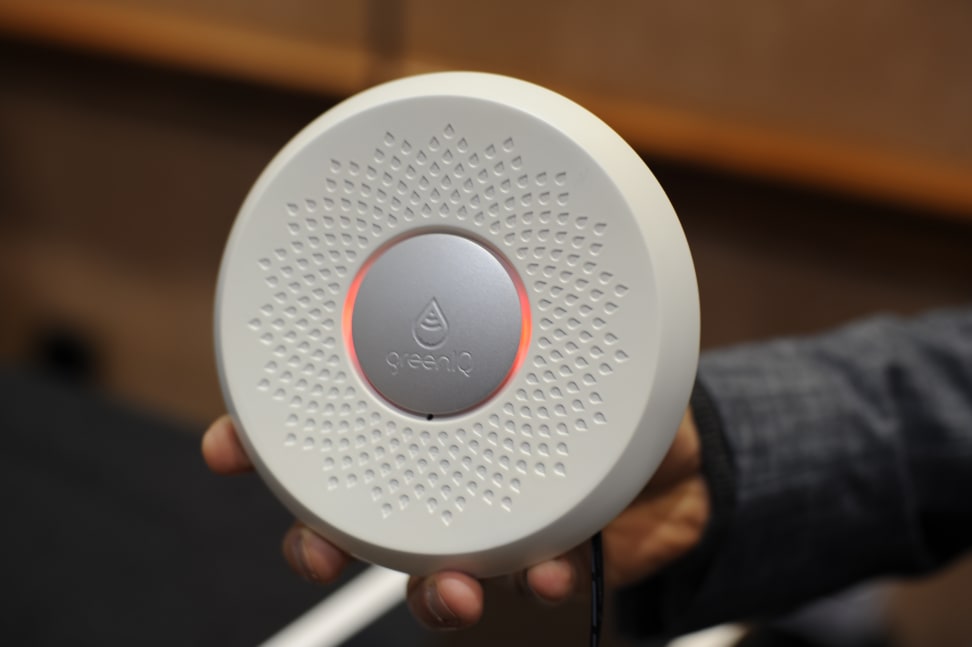 Credit: Reviewed.com / Kyle Looney
The garden is getting smarter. With slews of sensors, timers, and weather data, there needs to be a way to connect, consolidate, and control. Enter GreenIQ and its smart hub.
At its core, GreenIQ is a smart irrigation device and corresponding app (available for both Android and iOS) that allows for smarter control over standard valves of an irrigation system, based on weather data. Rather than controlling sprinklers with a simple timer, the device taps into data from the nearest weather tower to make decisions about watering patterns based on both current and forecasted weather conditions.
It goes beyond simple sensor-driven controllers like the Edyn by taking predicted data into account—why water the dry soil today if it's going to rain for the rest of the week?
GreenIQ doesn't discount the value of sensor data, however. In fact, the device and app will be able to act as a hub that can integrate with other smart garden sensors and devices already on the market, including soil moisture sensors from Parrot's Flower Power, Koubachi, Netatmo's weather station and rain gauge, and Plantlink.
It also works with IFTTT, so app users can set personalized rules and recipes, and can even be set to automatically turn sprinklers off when you return home. No need to dodge any surprise sprinkler attacks!
GreenIQ is designed to minimize water use, lowering both water bills and environmental impact. Yes, it's a fun gadget for homeowners with lots of green space, but its real value is in commercial applications like golf courses and office parks. The newest model can control up to 16 independent sprinkler zones.
While the previous model depended on a local WiFi network, GreenIQ has partnered with AT&T to introduce a 3G-enabled hub with a monthly data subscription fee. It's an expense most homeowners won't need or want, but it may be perfect for larger properties, where WiFi isn't always within easy reach.
The new GreenIQ will be available at Home Depot for $200. It will also be launched in a bundle with three Plantlink sensors, offering environment-specific data as well as access to Plantlink's catalogue of 50,000 plants.
Related Video