Smart Home
Our favorite affordable smart plug is at a new low price right now
Make virtually any device smart enough to talk to Alexa, Google, and your phone.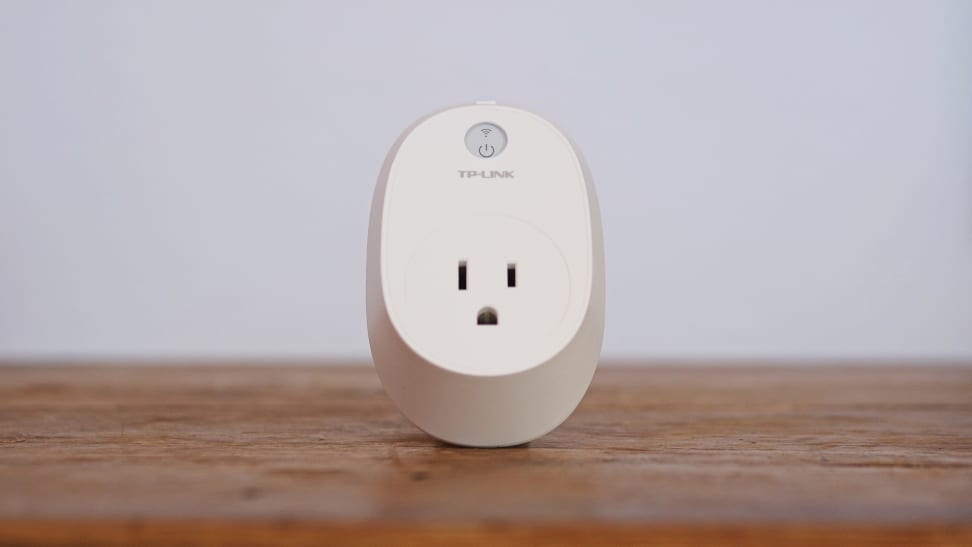 Credit: Reviewed.com / Ben Keough
Smart home devices can make everyday tasks easier, leaving more time and energy for other more important aspects of your life. But, they also often carry a hefty price tag. If you're looking for ways to enjoy a slice of the smart home pie without parting with all of your hard-earned money, I highly recommend a smart plug like the TP-Link Smart WiFi Plug.
Smart plugs let you transform any plug-in electronics you own into smarter devices. We've reviewed 10 of the best plugs on the market and found the TP-Link to be the best choice for your wallet and your home. It usually retails for $40, but right now you can find it for the lowest price we've ever seen it listed for—just $32.99—on sites like Amazon, newegg, and Best Buy. (Best Buy charges $6 for shipping, but Amazon and newegg both offer free and fast shipping.)
You can control this smart plug from your phone, making it a breeze to fire up your a/c on the way home or turn on lights while you're on vacation (and it's much cheaper than a smart air conditioner or smart light setup). I use one to start up my slow cooker on busy days so dinner is ready when I am. They're also great for controlling lights. I have one connected to my bedside table lamps, and when it's time for bed I simple ask Alexa to turn off the lights. If you have a Google Home, this switch will talk to Google Assistant too!
This particular version of the TP-Link smart plug also has energy monitoring, so you can see how much power your device is actually using (great for A/Cs in the summer). But if you're more concerned with the aesthetics of controlling a device from your phone or home assistant than with reducing your energy consumption, there's a version without the green feature for only $25.
Ready to make your home a bit smarter? Check out the TP-Link Smart WiFi Plug for $32.99 on Amazon, newegg, and Best Buy
Prices are accurate at the time this article was published, but may change over time.