Smart Home
Save $34 on a Nest Cam and protect your nest for less
Want to boost your home security? The Nest Cam Indoor Security Camera is only $164.99 via Amazon.
Credit: Nest
There are a thousand reasons to install a security camera in your house, least of which being security. And there are as many, if not more, options to keep an eye on things when you're away. The Nest Cam sits proudly in the top tier of that list, and it's currently marked down from $199.99 to $164.99 on Amazon.
I've had a Nest Cam watching over my kitchen and front door for nearly three years, and it's come in handy pretty often. Not only can we check up on our cat while we're out of town (or just missing the little fuzzball while we're at work), but Nest alerts us via a proprietary app when there's any activity and includes a snapshot of whatever it caught.
In my house, we also have the Nest Protect Smoke and Carbon Monoxide Alarm ($118.96), which adds another layer of security when you're not home. It once sensed smoke in the kitchen while we were out (a terrifying thought). We got an alert on our phones and immediately fired up the Nest Cam app. We were able to quickly confirm there was no actual smoke, and thus no fire. More importantly, date night continued without a hitch! Turns out the smoke detector had just been picking up the scents of our neighbor's barbecue coming in the open windows. Pretty thorough reporting, if you ask me.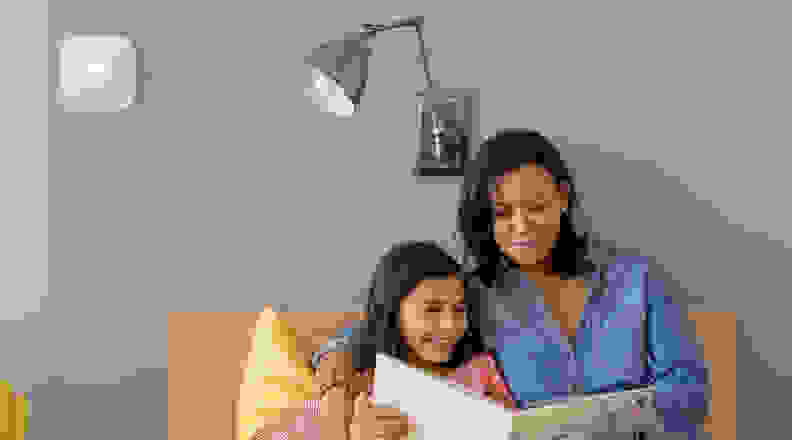 Some of the other perks of the Nest Cam include:
• 1080p video quality of a 130-degree wide-angle view
• Built-in speaker and microphone to scare the bejeezus out of your house guests (especially the uninvited ones) via the app
• Easy setup - just plug it in and set it up through the app
• Connectivity with Amazon Alexa and other Nest devices
• A free 30-day trial of Nest Aware software, which distinguishes people from things, lets you establish activity zones, and saves footage in the cloud
Prices are accurate at the time this article was published, but may change over time.