Smart Home
Smart Home, Smart Phone, Smart... Plant?
Go green even when you go away with the Parrot Pot and H20.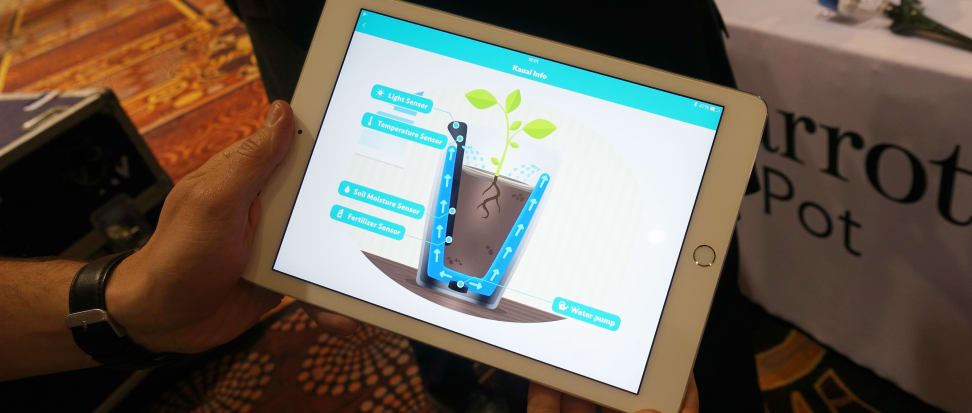 Credit:
Gotta get away for a while, but worried about who will tend the garden? With the new Parrot Pot or Parrot H20, you'll never fret about your ferns or sweat over your sprouts ever again.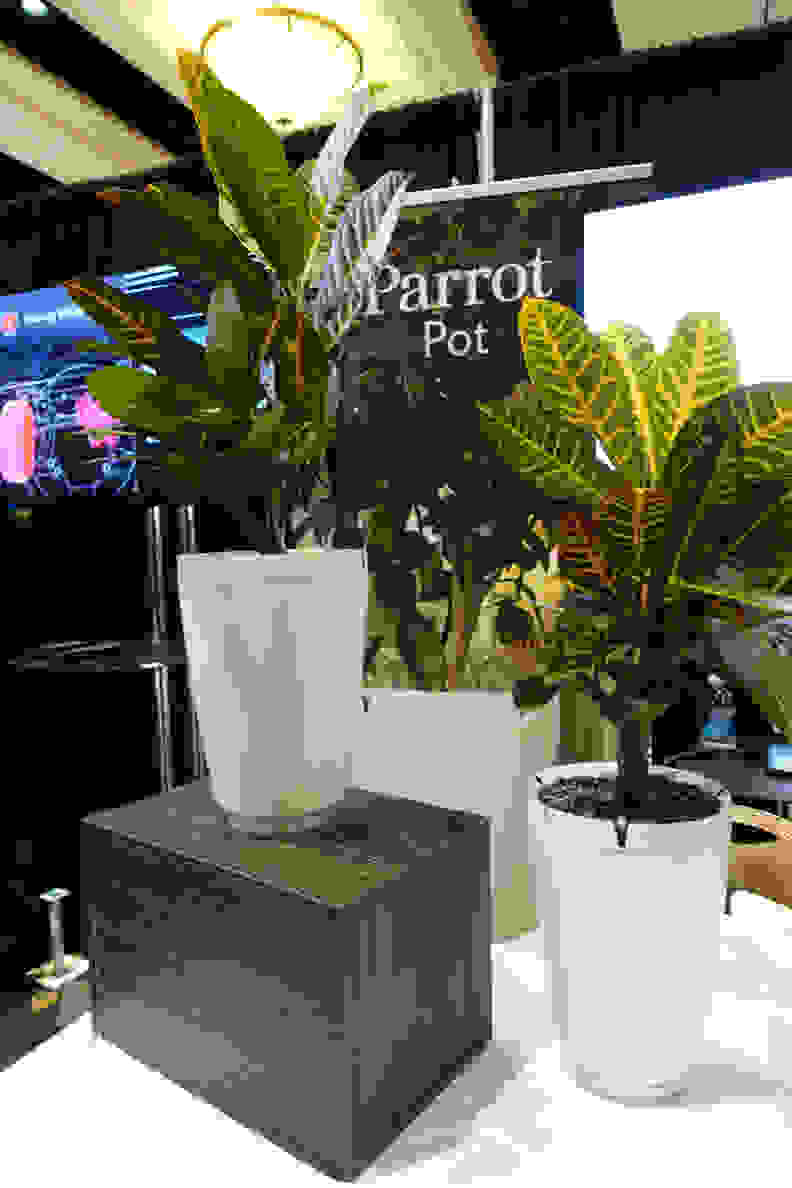 Based on Parrot's original Flower Power design, released in 2013, the Parrot Pot uses the same basic set of internal sensors to help keep an eye on the health of your plants. The Parrot Pot utilizes the addition of a two-liter water cistern to make sure your favorite ficus doesn't dry out.
According to Parrot, the inability to self-water was the top complaint about the original product, so they spent about two years in research and development to create a solution.
The Parrot Pot holds two liters of both dirt and water. Users can enter information about their plant into an app that connects to a smartphone or tablet. This information is used to ensure the pot's moisture level stays at the optimum level for that plant.
Hundreds of plants are available in the database, compiled with the help of a university in the Netherlands.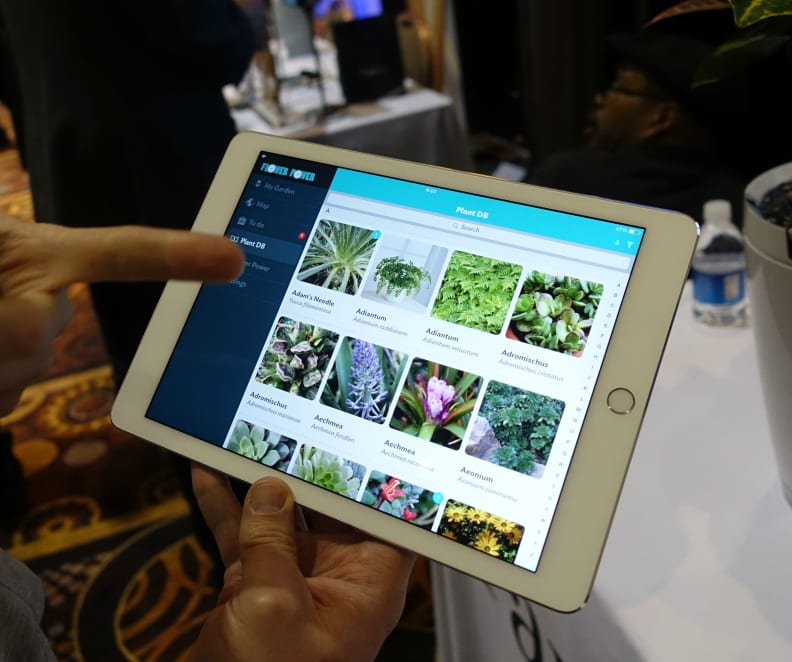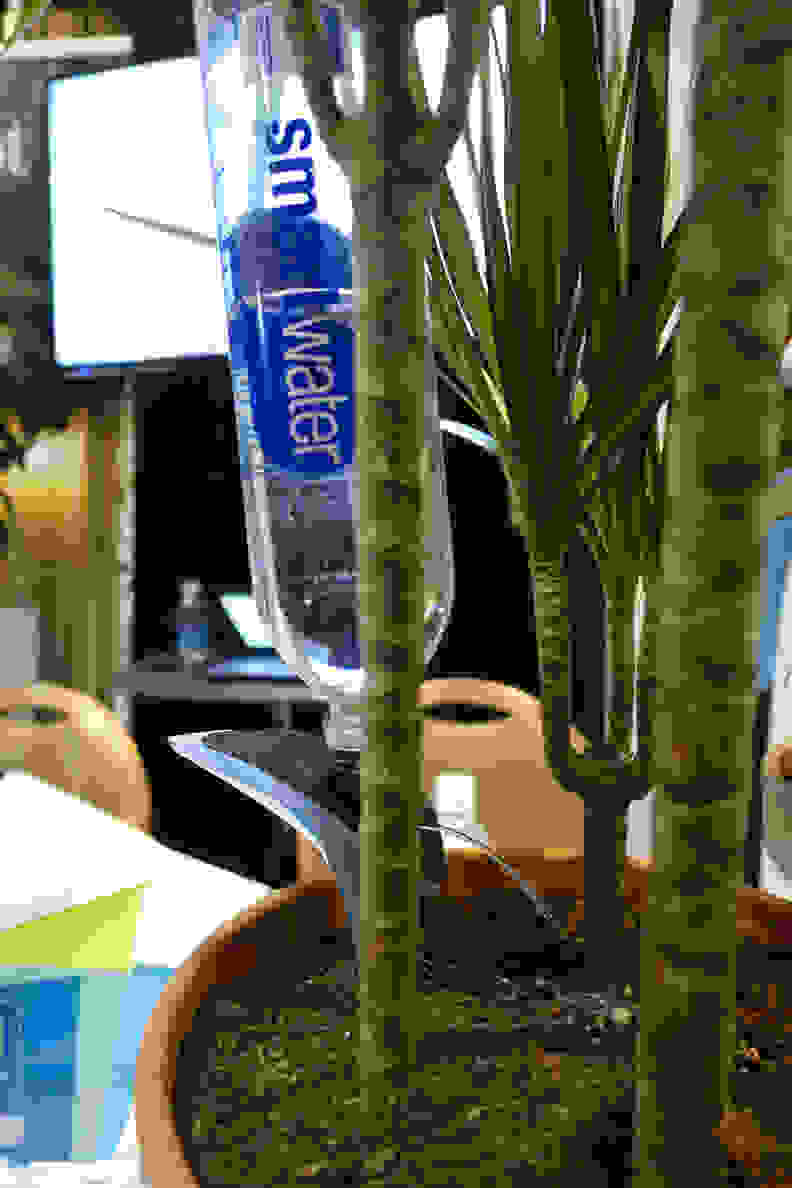 But if your plants are already happily growing away in their current pot, Parrot also unveiled its new H20, that essentially turns any regular pot in a smart pot. The H20 is about eight inches tall and includes the same sensors as the Pot.
The H20 tells you when to add a water, or a water bottle can be installed and the device will use the same database to add moisture when needed, whether indoors or out. It was named one of the 2015 Innovation Honorees at the CES.
Like the Parrot Pot, the Parrot H20 is accessible through an app on your smartphone or tablet. Dozens of plants can be monitored at the same time using the Pot, H20, or the original Flower Power.
The Pot and the H20 roll out later this year. Prices have not yet been determined.