Smart Home
Take control of your climate: The Ecobee3 Smart Thermostat is on sale
With the new Ecobee4 heading to shelves soon, the Ecobee3 is now only $182.90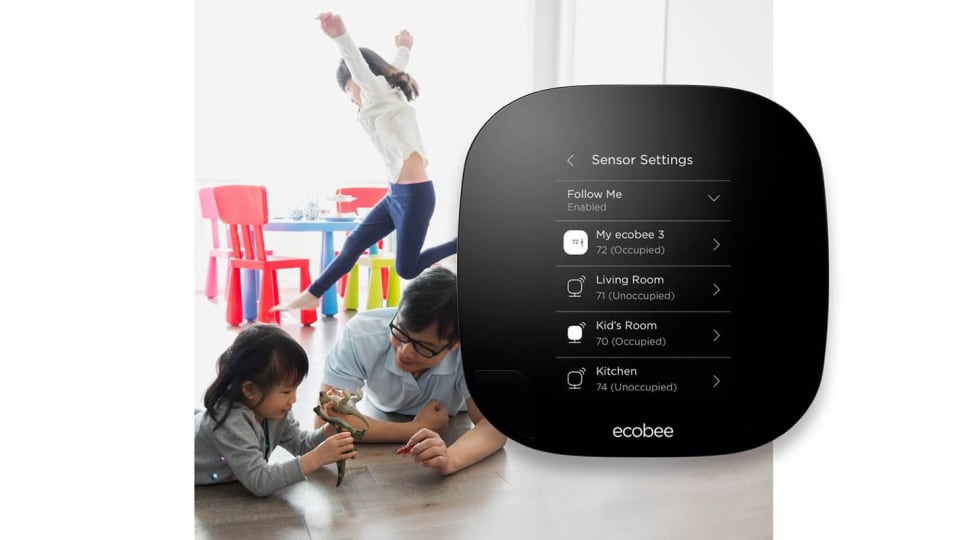 Credit: Ecobee
UPDATE: The price of the Ecobee3 is now even lower at $182.90 as of Monday, May 8, and this article has been updated accordingly.
---
Whether you have a smart home that could stand to be a bit smarter, or you want to better manage your home heating and cooling, the Ecobee3 Smart Thermostat is the device for you. Plus, Ecobee just announced its new model, the Ecobee4, which costs the same as the current version—$249. As a result, the current model has been discounted to $182.90.
The Ecobee3 comes with loads of great features to make your life easier. This smart thermostat is one of the myriad devices that syncs with Amazon Alexa, but that's far from all it can do. Here are a few of its noteworthy features:
• Native apps for Apple and Android devices
• Compatible with Apple Homekit, IFTTT, Wink, Samsung SmartThings, and more
• WiFi enabled
• Easy to install yourself
• Detects when people are home and adjust temperatures automatically
• Helps you save an average of 23% on your heating and cooling bills
• Tracks temperatures in specific locations with remote sensors
The new Ecobee4 offers all the same functionality as the 3. The main difference? Amazon Alexa is built-in on the new model, so you don't need to have the Echo to talk to the thermostat. But if you already have the Echo, the Ecobee3 will suit you just fine.
Prices are accurate at the time this article was published, but may change over time.