Smart Home
The best smart bulb kit is at nearly its lowest price ever right now
You'll never need to get out of bed to turn off the lights again.
Credit: Philips Hue
I've got a lot of smart technology in my home, but the absolute best thing we ever did was switch all out lights out for smart bulbs. We opted for Philips Hue smart bulbs, which just so happened to be the top dog when we tested all the leading brands. The starter kit, which includes three bulbs and a hub, is even on sale right now on Amazon for just $140.77, about $40 below its usual price. This is less than a dollar more than the sale price during Prime Day, making it the second lowest price we've ever seen by a miniscule margin.
Smart lighting at home is an irreplaceable delight
Not only can I set each light to one of billions of color choices, but I can turn them on and off (and dim them) right from my phone and my Harmony remote. I even have my home set up to switch to 100% red lighting 15 minutes before I need to get in bed. It really helps me stay on track.
Being able to customize scenes is fantastic, but you can also go into the app and control individual lights, altering colors and brightness or just shutting off lighting in one room. It'd be a great way to ensure your kids aren't staying up past their bedtimes, and it's also super fun to mess with your family if they're home and you're not. (Be warned, this is a slippery slope.)
Philips Hue and Amazon Alexa: Best friends forever
I've connected my Hue lights to my Amazon Echo devices, so I can ask Alexa to take care of the lights for me, which is especially great around bedtime and when I'm coming home from an evening grocery trip and don't have a free hand to flip a light switch. In fact, I can't remember the last time I've ever used light switch, a truly bizarre but decadent feeling.
You can set things up to turn on the whole house or tell Alexa to activate specific bulbs based on how you name them in the app. For instance, if you need to use the bathroom in the middle of the night, you can have Alexa turn on your hall light to 30% so you don't have to fumble for a light switch or blind yourself in the process.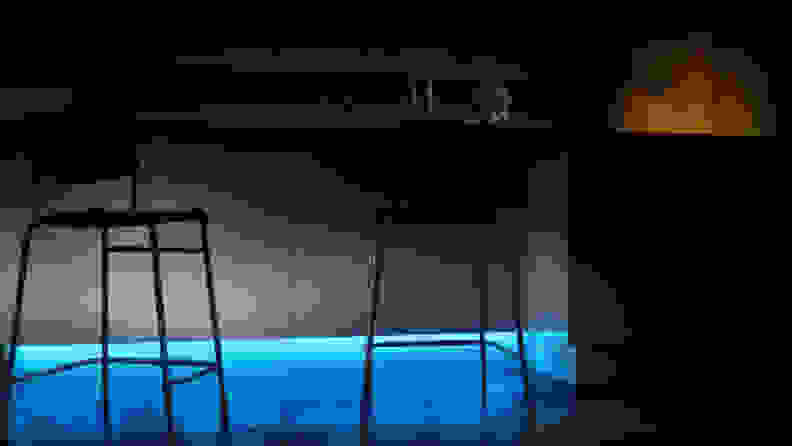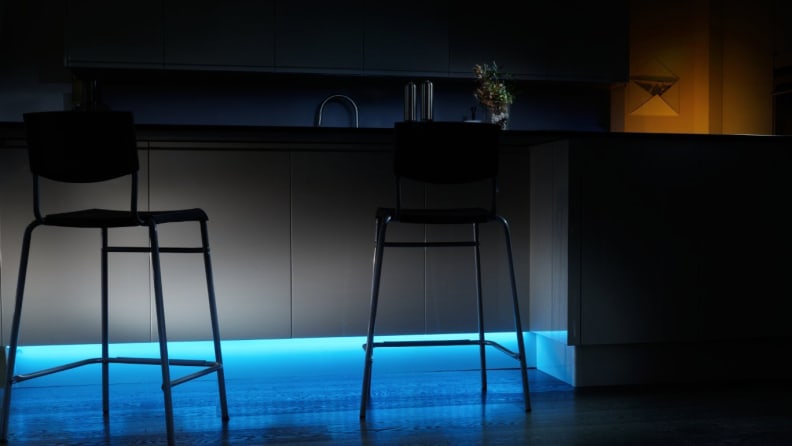 So many options to customize your lighting
All the Hue bulbs are LEDs, and will last ages (and are better for your carbon footprint). We've had ours for well over three years and haven't had a single issue yet. That includes regular, full color bulbs, LED light strips ($88.77), Hue Blooms ($59.97), and the portable Hue Go. It can get pricey, so I recommend starting with the kit and slowly adding lights to the family, ideally capitalizing on sales.
The Hue Go ($76.99) is great for adding a little extra ambiance wherever you are. The battery only lasts a few hours, but it is so fun to carry a bowl of light around. Blooms are perfect for adding accent lighting, as they can be angled to bounce off a wall and work great on side tables and even on the floor in the right spot. Light strips? Stick them underneath or behind furniture for subtle yet striking pops of color.
You can even get dimmer switches and motion sensors($38.71) to create a more advanced arrangement.
Prices are accurate at the time of publication, but may change over time.