Smart Home
This best-selling Samsung device connects all your smart tech—and it's only $50
Stop app-jumping. Bring your smart home tech together in one place.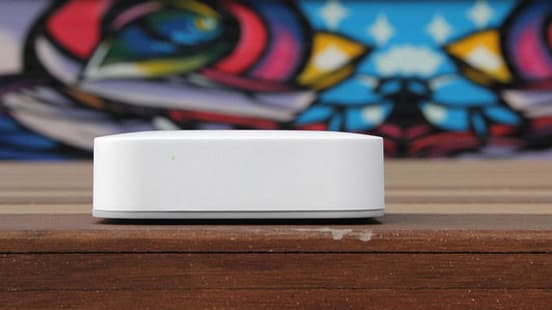 Credit:
If you're building a smart home on a budget, today is a good day to add a hub. The SmartThings Hub from Samsung is only $50 on Amazon right now. It typically costs anywhere from $70 to over $100, but this discount is among the lowest prices we've seen for this hub and the best you'll find right now.
Wondering if you even need a smart hub? Well, if you don't already have any other smart devices (and aren't planning to purchase any) it's not going to be very useful. But if you've got (or are planning to get) smart plugs, locks, doorbells, lights, or anything else you can control over WiFi, a hub brings them all together for an even smarter setup.
The Samsung SmartThings Hub, the #1 best-seller on Amazon, is a great way to centralize all your smart devices. You essentially get a one-stop shop from which you can control everything, rather than constantly switching between apps. It works with everything from smart Samsung appliances and TVs to Amazon Alexa, smart thermostats, sensors, and more. And if you're building a smart home on a budget, the $50 sale price is a bargain for a necessity in any smart home.
Prices are accurate at the time this article was published, but may change over time.