Smart Home
This incredible smart thermometer is on sale for the first time this year
Save energy and money.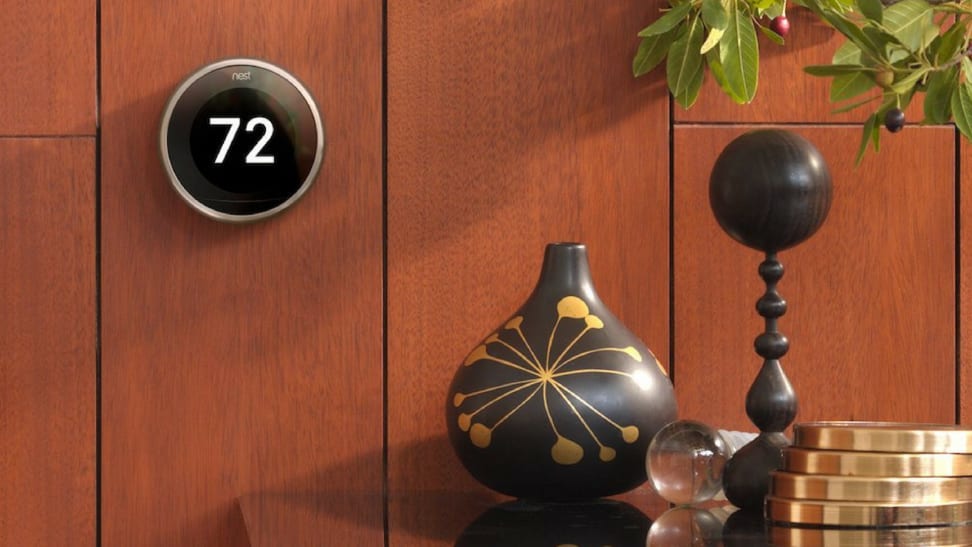 Credit: Nest
As the weather starts heating up, the A/C starts kicking in—and it comes with a higher energy bill. Smart thermometers are a high-tech way to keep tabs on your home's temperature. With more efficient heating/cooling and the ability to change your thermostat remotely, a smart thermostat could save you hundreds of dollars on your energy bills. Right now one of our favorites is on sale at Amazon for the lowest price we've seen all year.
Usually, the 3rd generation Nest Learning Thermostat goes for $249, but this sale means you can get the stainless steel version for just $199.99. As a #1 Best Seller on Amazon, we loved this model because its app is easy-to-use and it has Amazon Alexa and Google Home compatibility. Nest also has a nifty feature that allows you to set your home to "away" mode, which defaults to temperatures that are meant to use less energy and save you money. Plus, it will "learn" your temperature preference and schedules over time for automatic thermostat changes.
Our biggest complaint is that entering anything on the device, like a WiFi password, is a bit time consuming because you need to turn the dial to select each letter or number. Other than that, it's a great investment for anyone looking to save money on their energy bill.
Prices are accurate at the time this article was published, but may change over time.