So, if you're Apple or Samsung, what do you do when the smartphone industry thrives on one-upmanship and there's not enough room for big leaps in technology? Focus on the area where it's still easy to set yourself apart from your competitors—design.
That's exactly what the Samsung Galaxy S6 Edge+ (available unlocked for $583 - $739.99), is all about—it's a powerhouse smartphone that wears all of its elegance right on its edge-to-edge screen, which stretches beyond the sides of the device itself.
But before you get swept off your feet, let's crack the S6 Edge+ open—not literally, of course—and see how it stacks up.
Design & Feel
One step closer to the edge
Samsung's edged display is kind of like the smartphone screen equivalent of one of those infinity pools, where rows of icons and texts slip over a precipice like water into the horizon. This is because the edge of the screen is curved very slightly around the side of the device, which pushes the bezels mostly out of your line of sight.
What I like about it—other than its fundamental cool factor—is how intimate the feature feels. Yes, "intimate" is always a weird thing to hear someone say about tech, but everything feels closer to my face when I'm looking at the edged display. The added depth is vaguely reminiscent of the sensation of watching a 3D movie, though it's obviously not as dramatic.
The S6 Edge+ is a comfortable companion. Its rounded corners nestle gently in your palm without ever feeling too sharp to handle, and the weight of the phone plays a big role in the overall comfort of the device—it's got a decent amount of heft but not enough to weigh your pocket down.
That said, the curved edges and slim profile can feel a bit awkward at first, especially if you're used to a phone with more depth, like the Galaxy Note 5. In fact, I often found it difficult to pick up off tables because of its narrow shape, for example).
The curved edges and slim profile can feel a bit awkward at first, especially if you're used to a phone with more depth.
The phone's home button is also a fingerprint sensor, which only takes a few minutes to set up and seems to respond pretty quickly; I'd put it about on par with Apple's Touch ID, which can be found on both the iPhone 6s and the iPhone 6s Plus.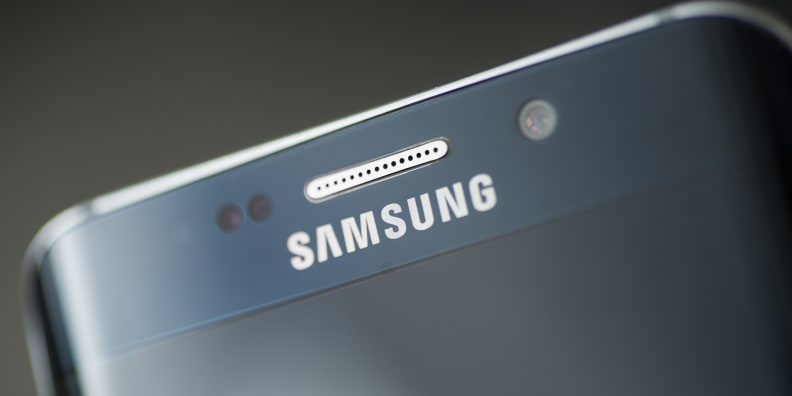 ×
Samsung Galaxy S6 Edge+ Design Pictures
Peeking out of the smooth, glass-and-metal backside of the S6 Edge+ is a minor camera hump that's slim enough to stay out of the way during everyday use. Next to the camera is an LED flash and a heart rate sensor.
The only other noteworthy physical features are the Edge+'s physical buttons, which I found to be thoughtfully placed and easily accessible, even when I was holding the phone with one hand.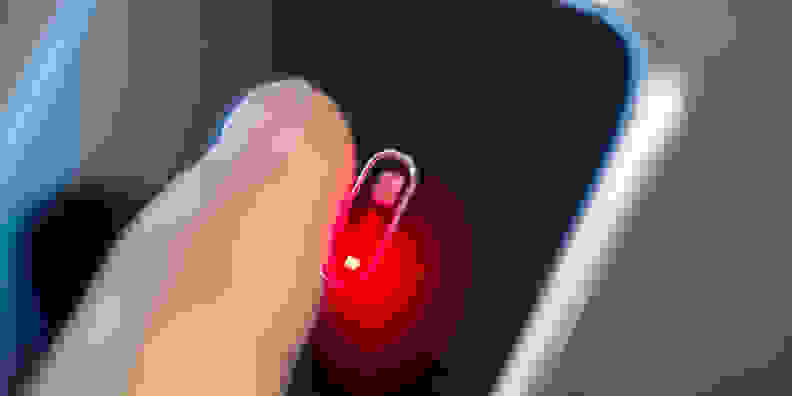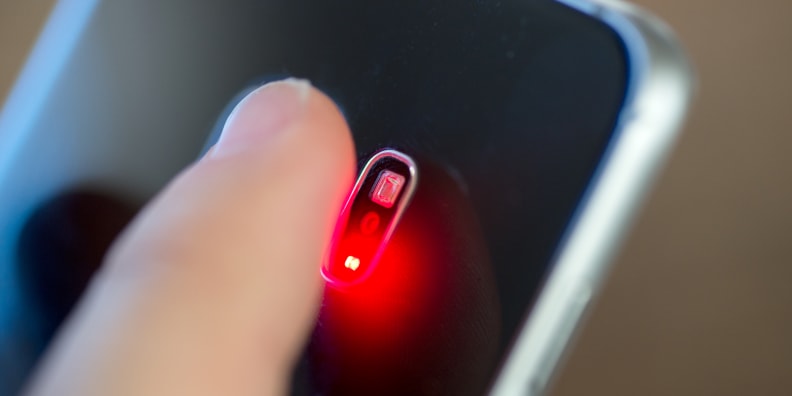 It just feels like a luxury product, which is not an easy accomplishment from a design standpoint—think about how many phones are built from the same basic materials as the S6 Edge+ but still manage to feel slightly uncomfortable in practice (the LG G4 comes to mind).
Yes, there is a slight learning curve here, but it doesn't take very long to develop the proper muscle memory for the phone's unique shape.
Hardware & Performance
The S6 Edge+ isn't cheap, but thankfully, looks aren't the only thing you're paying for—this phone is killing it in the hardware department.
Its 4 GB of RAM is quite literally the top of the line, and because the Exynos 7420 Octa chipset allows for both a quad-core 2.1 GHz processor and a secondary 1.5 GHz quad-core, you can bet that the Edge+ isn't slowing down anytime soon.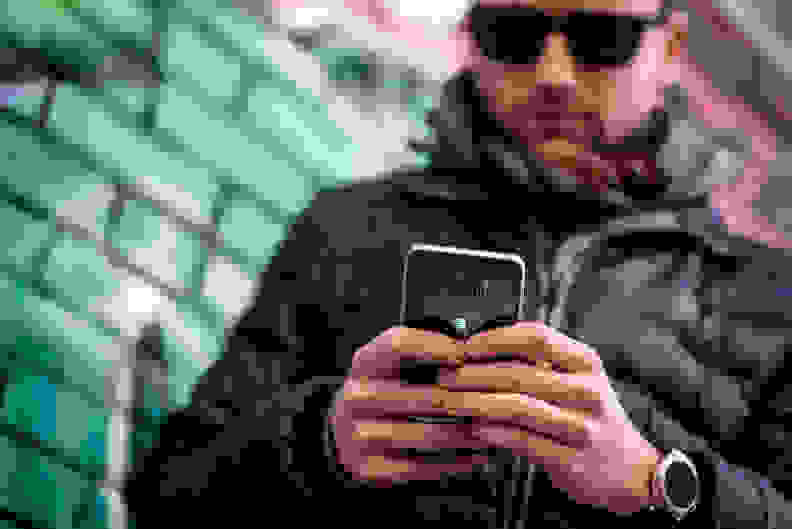 In the lab, the S6 Edge+ made easy work of our processor tests. Its raw processing power means that everything—from mobile gaming to web browsing—is a breeze. I'm a noted multi-tasker (OK, a serious multi-tasker) and the S6 Edge+ could handle one of my heavy workloads with ease. And mobile gaming? Forget about it. Even demanding games like Knights of the Old Republic work like a charm.
If the S6 Edge+ has a major hardware Achilles Heel, it's probably its internal memory. The base model comes with 32 GB of internal storage, and the only other option is 64 GB. Since the S6 Edge+ doesn't have any external storage options, the most you'll ever be working with is 64 gigs.
One of the more disappointing aspects of the S6 Edge+'s performance is its battery life. Although it scored better than some phones in its weight class, it still doesn't hold a candle to its older sibling, the Galaxy Note 5.
When playing video, however, the Galaxy S6 Edge+ makes the most of its AMOLED display. Because the screen's pixels illuminate independently, video playback doesn't dig into the battery life nearly as much as a typical LCD display.
Here's the bottom line: With normal, everyday use, the S6 Edge+ will last from your morning alarm to your pre-bed routine with ease. If you happen to have long, unpredictable commutes to and from work or simply do a lot of traveling, the Edge+ might give you a little bit of grief.
Camera
Not the best, but a worthy competitor
The first thing you'll notice about the S6 Edge+'s camera is just how freakin' fast it is. Seriously—I can unlock the Edge+, boot up the camera app, and have a clear, well-focused shot in less than three seconds. The camera app itself is also ridiculously easy to navigate and optimize, regardless of how particular your picture-taking preferences might be.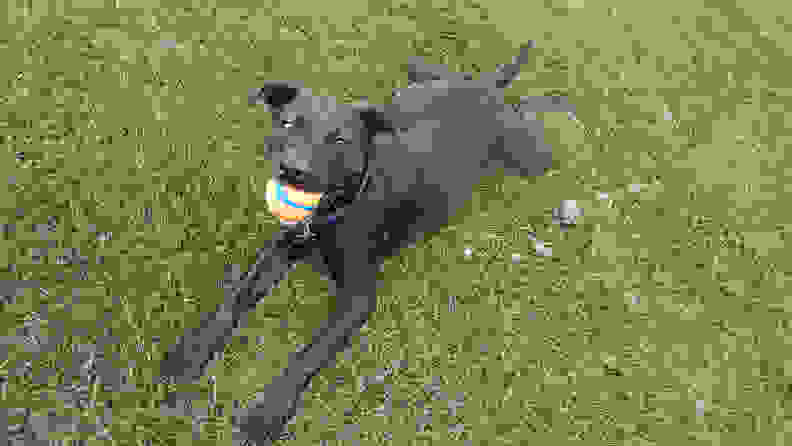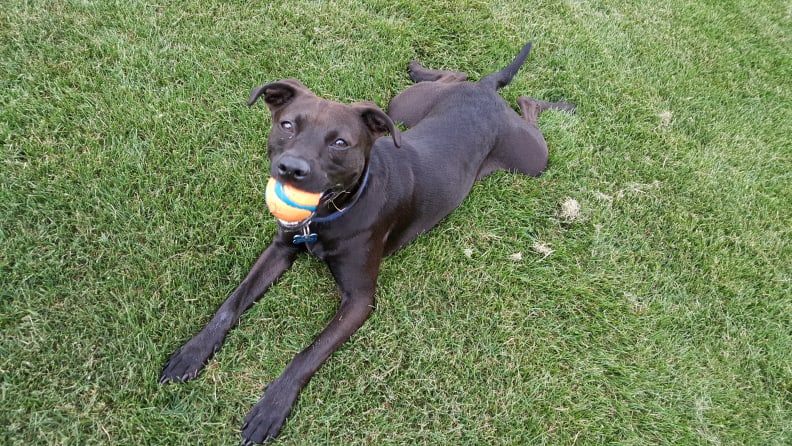 I can't stress the importance of speed and reliability enough when it comes to smartphone cameras. There's nothing more frustrating than missing out on an Instagrammable moment because your smartphone decided to take the scenic route on the way to the camera.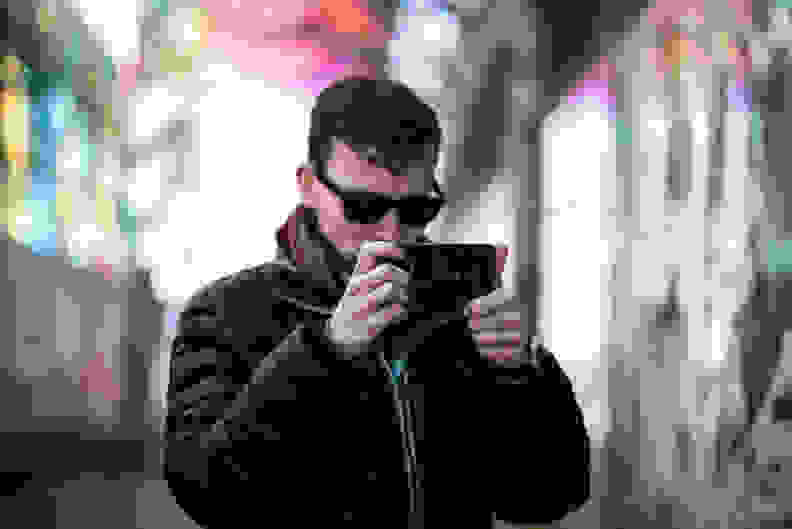 But accessibility means nothing if the photos come out looking awful. Thankfully, the Edge+ usually knows its what it's doing. In well-lit settings—particularly in natural sunlight—the Edge+ captures true-to-life photos with fantastic accuracy.
Even in darker settings—smartphone camera Kryptonite—things end up looking pretty good. My one beef with the Edge+'s low-light performance is how fuzzy finer details tend to be. The edges of subjects remain intact, but the details in between often get smoothed out into nothingness.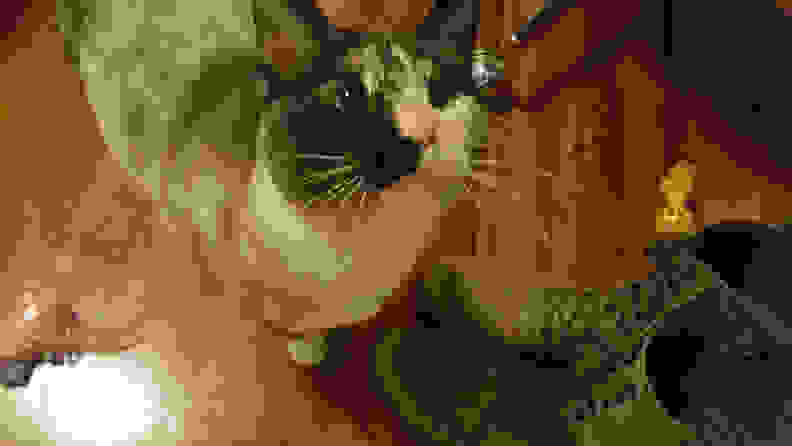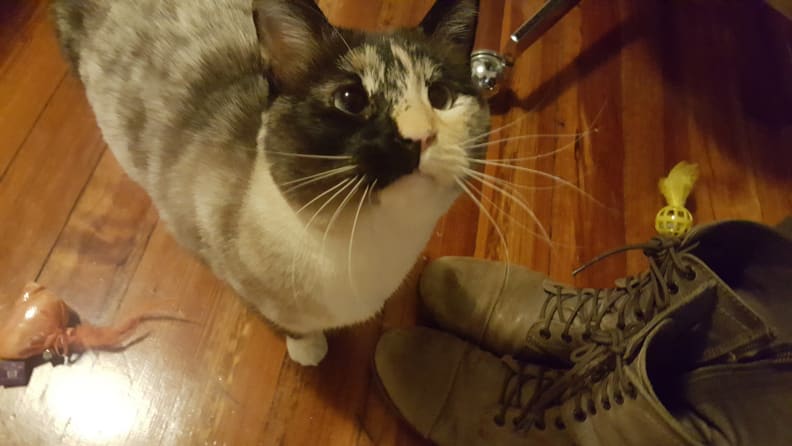 When it comes to cameras, the S6 Edge+ is not the best smartphone on the market, but to a certain extent, it doesn't have to be. The truth is, it gets damn good marks in the categories that matter, by taking fast, accurate pictures in the amply-lit settings you're most likely to find yourself in.
×
Samsung Galaxy S6 Edge+ Sample Shots
We could quibble all day about the Edge+'s white balance woes, or its penchant for obscuring details in dimly-lit settings, but the fact remains that this is one of the better smartphone cameras on the market. By stuffing top-of-the-line processing power around the camera sensor, Samsung has given me more or less
The Verdict
A phone worthy of praise
The Galaxy S6 Edge+ isn't just a ho-hum phone in a pretty package. With a few exceptions, its performance is just as good as its beautiful design would lead you to believe.
When it comes to the few areas where the S6 Edge+ stumbles—battery life and low-light photography, specifically—the shortcomings are minor enough to overlook when you factor in everything else that the phone excels at.
In fact, short of buying a new Galaxy S7 or coughing up a little more money for the Galaxy Note 5, the S6 Edge+ is one of the best options for people who want a stylish, powerful smartphone that's slightly less expensive than truly top-of-the-line devices.
Simply put, the S6 Edge+ is a premium smartphone through and through. Samsung might have cut the edges off of it, but it certainly didn't cut any corners.
Related Video
Meet the tester
Michael Desjardin
Senior Staff Writer
@Reviewed
Michael Desjardin graduated from Emerson College after having studied media production and screenwriting. He specializes in tech for Reviewed, but also loves film criticism, weird ambient music, cooking, and food in general.
Checking our work.
Our team is here for one purpose: to help you buy the best stuff and love what you own. Our writers, editors, and lab technicians obsess over the products we cover to make sure you're confident and satisfied. Have a different opinion about something we recommend? Email us and we'll compare notes.
Shoot us an email