Smartphones
13 Productivity Apps to Help You Conquer the Fall Semester
Transform your phone from a time-waster into a time-saver.
Credit:
After a seemingly endless summer of warm weather, blue skies, and fun in the sun, it's time to head back indoors for the fall semester. If you're under the age of 21, chances are you're getting ready to trade sunbathing for studying, and looking forward with dread to the note-taking, paper-writing, and last-minute cramming to come.
But don't worry, there are plenty of resources to make the transition easier. These apps for the big two mobile platforms can help boost your productivity and make you more efficient, though they're no replacement for hard work and diligent study.
---
Android
---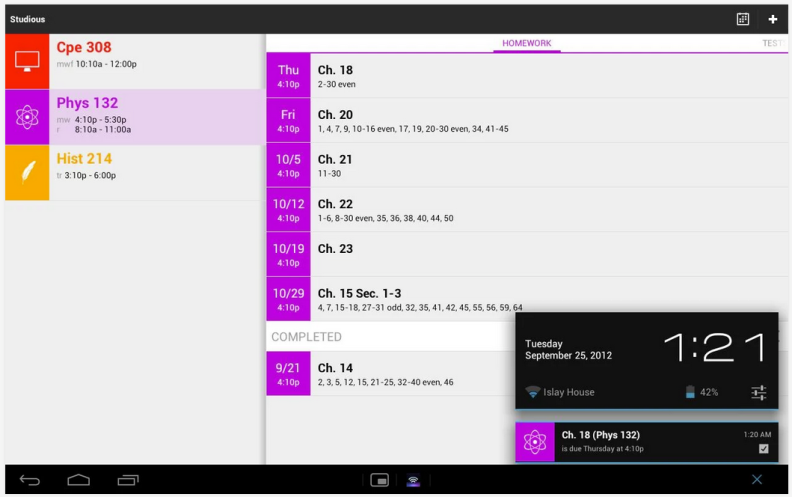 A full-featured productivity app for forgetful students, Studious allows you to set reminders for specific assignments, meetings, or exams. You can also add a campus map, as well as classroom locations and building names. The coolest feature? A phone silencing option that automatically prevents your phone from ringing or vibrating in class.
---
You'd be hard-pressed to find a single student in 2014 who doesn't use Wikipedia in some way or another—whether the teacher forbids it or not.
Still, it's a critical resource for most young scholars, so why not use an app that helps you better navigate, bookmark, and annotate Wikipedia content? It's basically a beefed up, student-oriented version of the Wikipedia app.
---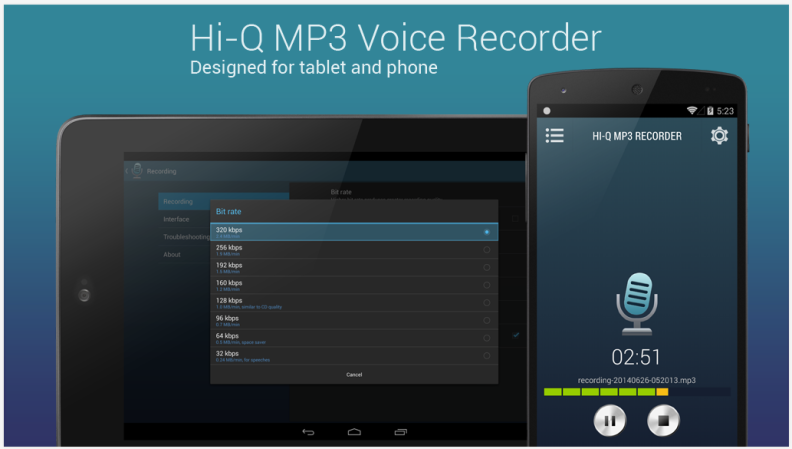 Most professors would prefer you to diligently take notes, but sometimes it's nice to just sit back, relax, and hit the old record button? Learning through osmosis totally works, right?
The Hi-Q recorder was designed specifically with lectures in mind. It allows you to specify input gain and record audio quality of up to 320 kbps—pretty much all you need for academic purposes.
---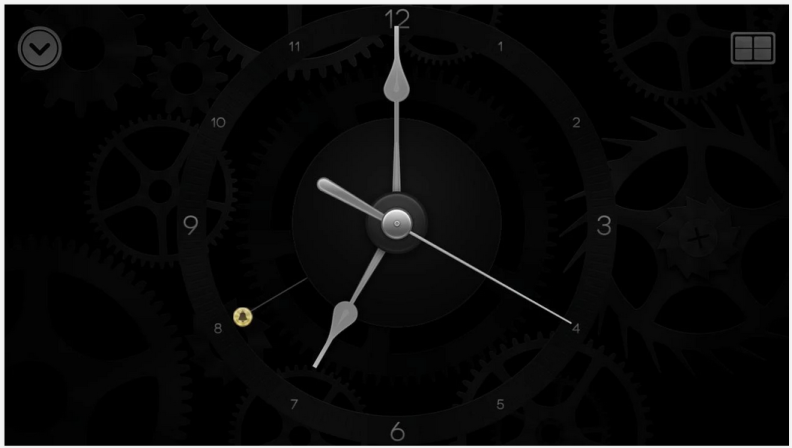 What's school without an alarm clock that comes to symbolize the stress, fatigue, and early morning rage that's part of every student's daily existence?
Two bucks may seem like a lot to pay for an app that duplicates standard functionality in most smartphones, but this one has some nifty tricks up its sleeve. For one, you can customize the intensity and abruptness of the alarm, and you can choose alarm sounds from a library of built-in tones or your own music library.
---
iOS
---
A total no-brainer for the brainy, iTunes U offers a diverse array of free educational content, including courses, lectures, videos, and textbooks. Subjects range from high school Spanish to college-level molecular biology. Best of all? It's free! You can access the app from any iOS device.
---
If you were born in the late '80s like me, you probably remember lugging around a Texas Instruments graphing calculator. It was an absolute necessity for navigating many high school and college math courses.
But with today's powerful mobile devices, that's no longer the case—that is, if your teacher allows mobile devices in class. Quick Graph+ is a scientific graphing calculator that's perfect for STEM majors, and can run on any iOS device.
---
iHomework is a schedule and assignments tool for the organizationally challenged. It allows students to keep track of reading materials, projects, schedules, contact info, and coursework. If you're like me, you'll just store all that info in your noodle—and then panic when you suddenly remember there's an exam today.
---
Okay, so this one is a bit pricey, but if you're a science student (or even just a science nerd) it might just be worth it.
It's a dazzling, immersive, and thorough exploration of the periodic table of elements—the basic stuff of nature. It's even pretty fun. If you're at all invested in physics, chemistry, astronomy, or really any branch of science, you should probably check this out.
---
Cross-Platform
---
Dropbox (or alternatives like Google Drive, Box, iCloud, etc.) isn't just for the classroom—it's for life.
It's hard to get by in any profession today without the use of some sort of cloud storage service, and the cheaper the better. Just be sure to back up those precious files! You wouldn't want to lose that thesis, would you?
---
Evernote is a productivity app on steroids, and the de facto standard-bearer in the category.
You can take notes, sync files, record audio, digitize documents, search for text within images, and create elegant presentations. Because it's available from pretty much everywhere, you can seamlessly switch between devices and retain your information.
---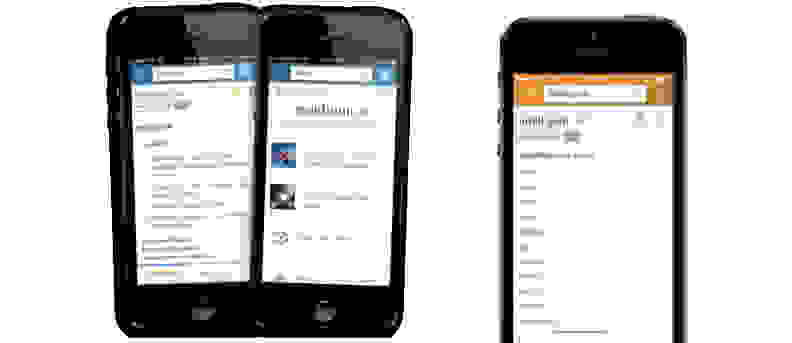 I'm not ashamed to admit it: This was one of the first apps I ever downloaded, and I've gotten endless use from it.
It's mostly liberal arts majors who love their dictionaries and thesauri, but just about any student who has ever had to write a paper could benefit from quick access to a pocket word bible. This one includes some cool features too—like Word of the Day, word storage, trends, and a translator.
---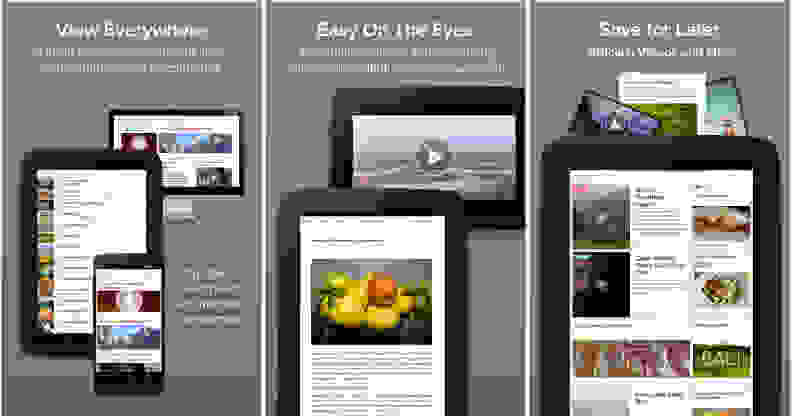 Pocket is another one of my favorite apps. Its appeal is two-fold: It's both a library for stashing articles and text documents found on the web, and a simple cloud-based bookmark bar. Both are important enough reasons to download it—whether you're a full-time student or casual reader.
---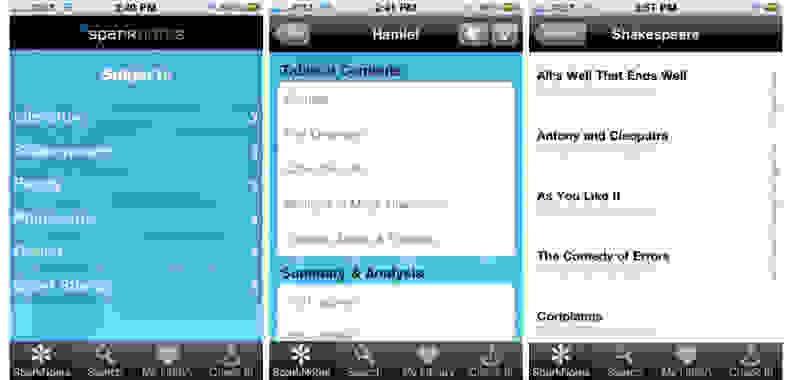 SparkNotes go way back, and yet the controversy around them is just as ancient.
At its most innocent, SparkNotes simply provides web-accessible study guides for popular books, scientific and philosophical concepts, and historical events and figures. At its most contentious, it's a service that helps students cheat and dulls the minds of America's youth.
As with most things, the truth is probably somewhere in between. But when you're racing to get that paper done at the last minute, moral qualms tend to go out the window.
Up next
Get Reviewed email alerts.
Sign up for our newsletter to get real advice from real experts.