Smartphones
goTenna First Impressions Review
Go off the grid without losing touch.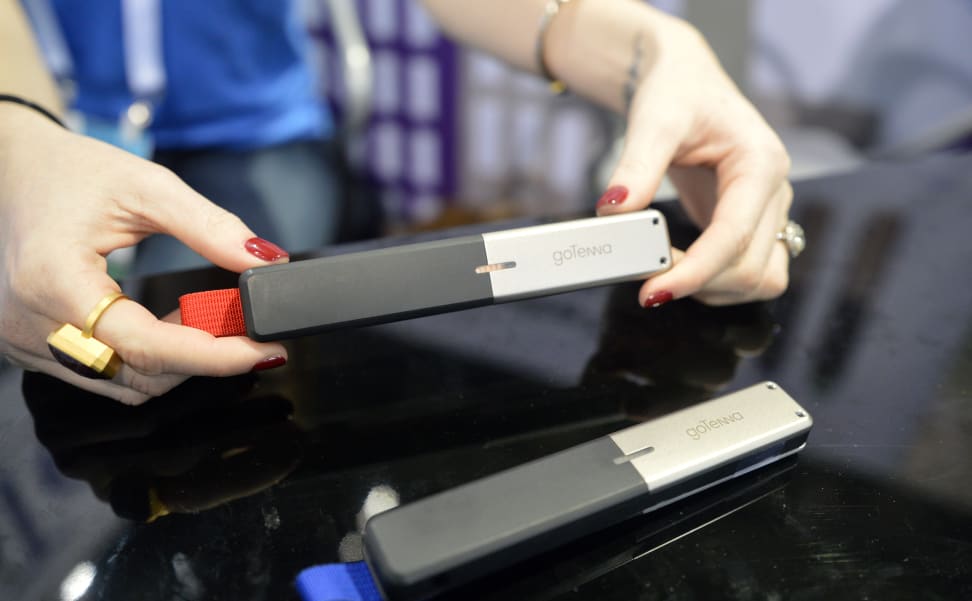 Credit:
If you've spent even a small amount of time in the wilderness—true wilderness—you know that cell coverage is a crapshoot. The same goes for crowded events like concerts and trade shows, where the sheer volume of outgoing signals tends to block reception. That's something we tech journalists struggle with all week at CES.
So there's WiFi and then there's your phone's data and voice connections—is that it? Is there really no other way to send messages or locate yourself with your mobile device?
Of course there is: There's the classic radio frequency (RF) spectrum, which has been used for over a century. But mobile devices aren't designed to receive VHF (Very High Frequency) radio signals like those transmitted from FM or television stations. That's where the goTenna comes in.
This wand-like gadget turns your phone (iOS or Android) into a radio transmitter/receiver via a Bluetooth connection. It's a clever solution to an admittedly niche problem, but one that a certain subset of users might absolutely love.
A clever solution to an admittedly niche problem, but one that a certain subset of users might absolutely love.
Design
The goTenna is all about functionality; design was clearly a secondary concern. That said, it's pretty stylish and well-designed for something that's supposed to endure rugged outdoor environments.
Roughly the size of a candy bar, the goTenna's aluminum and polycarbonate exterior is water- and dust-resistant. It includes a retractable antenna that turns the device on and off, as well as a nylon strap that allows you to attach it to a backpack, tent, or jacket. It's certainly slim enough to fit in a pocket, too.
The app will be familiar to anyone who's ever used an iPhone—a simple messaging interface for pairs or entire groups of goTenna users. Owners also have access to free offline maps that are designed with familiar functionality.
Usability
Provided there are no fundamental programming errors hidden from sight, the goTenna seems pretty darn easy to use.
Users simply need to extend the antenna and pair the device with their phone to begin sending and receiving texts. The goTenna actually requires two communications standards to function: Bluetooth and RF. It transmits over long-range radio frequencies of 151-154 MHz—which is within the same spectrum as FM radio.
The goTenna typically works within 1 to 6 miles, but under the right conditions it could reach up to 50 miles.
And that raises an important question: What's the goTenna's operational range? According to goTenna, it usually works within 1 to 6 miles, but under the right conditions—accounting for terrain, elevation, and environment—it could reach up to 50 miles.
Here's a basic rundown of the range, according to environmental factors:
City street to city street: 0.5-1 mile
Forest to forest: 2-3 miles
Water to water: 4-6 miles
Desert to desert: 4-6 miles
The company notes on its website that a 50-mile range is possible in the rare circumstances of mountaintop-to-mountaintop communications.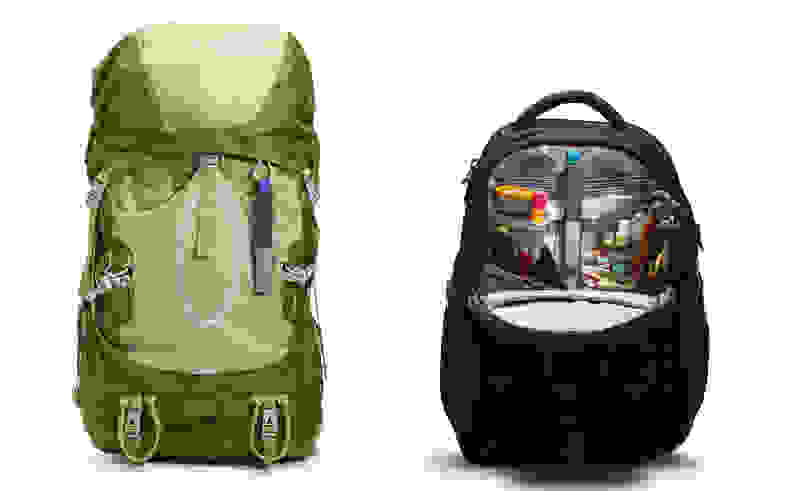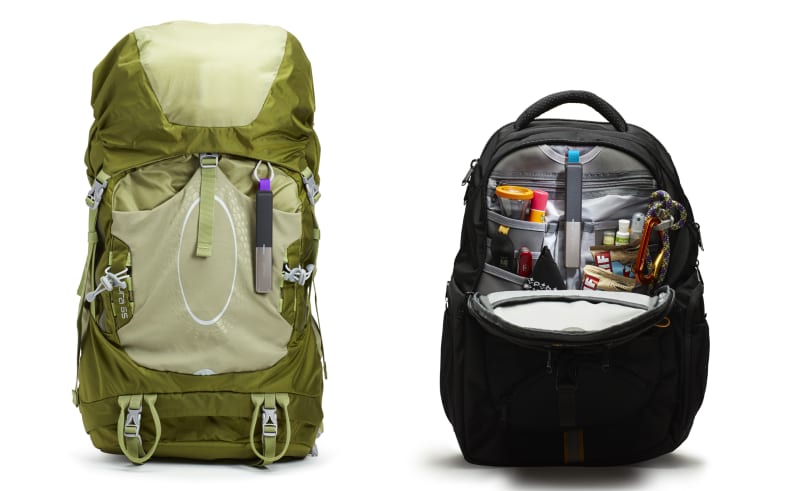 Features
Turning your phone into a text-based radio transmitter/receiver is a pretty nifty innovation, but there are some clear shortcomings. For one, you can only communicate with other goTenna-paired devices. Two, communication is limited to 160-character texts. Also, you cannot send images or voice messages—let alone make phone calls.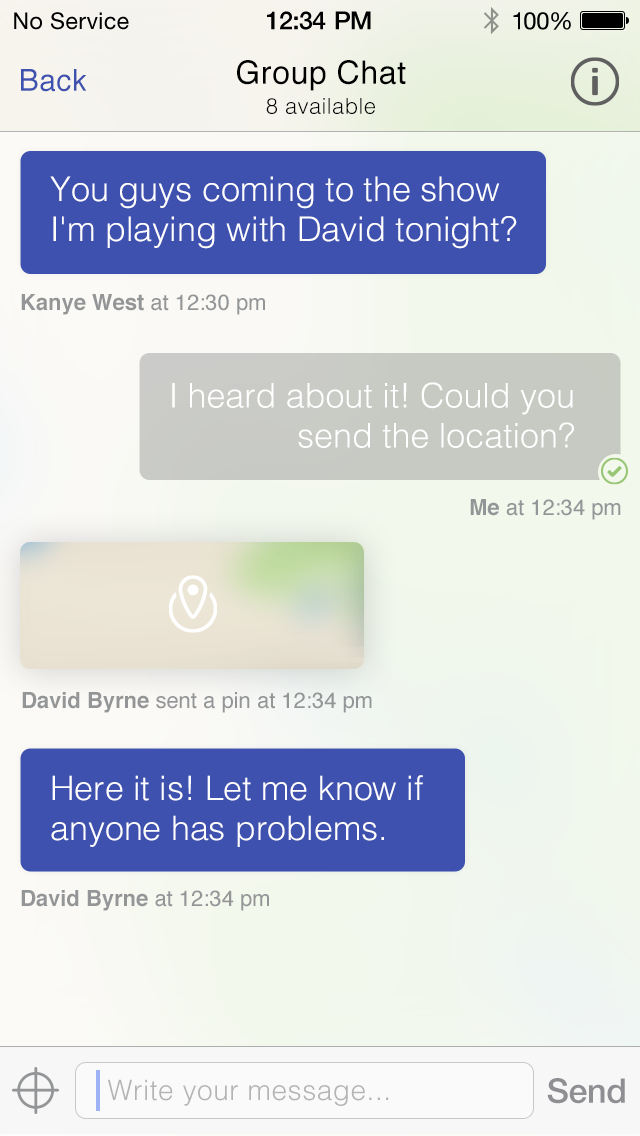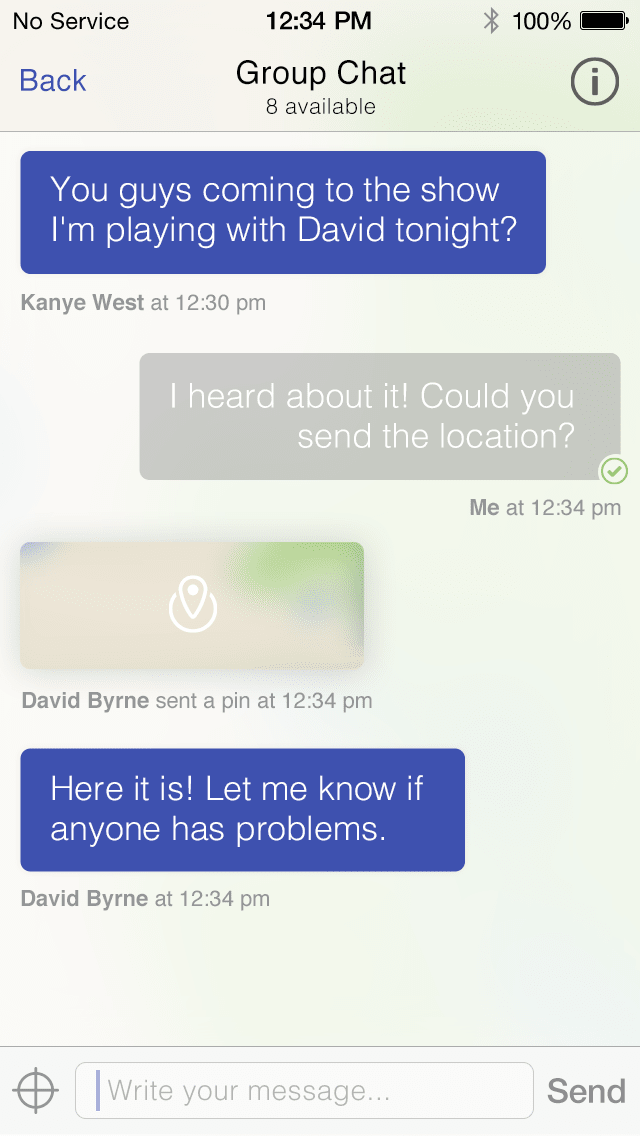 The reason for this, according to goTenna, is that it maintains critical communications functions in a compact design—anything that is able to carry voice or larger data packets would require a much larger antenna.
This is why I don't think the goTenna would work well in emergency situations. It would be nice if you could text with or send messages to, say, a base station or search-and-rescue operation. But unless the recipient has its own goTenna, it's not going to work. In other words, for goTenna to be really useful, it would need to achieve critical mass, and that eventuality seems highly questionable.
That said, the goTenna could be a useful gadget in off-the-grid situations—not to mention areas with congested mobile networks. Long hikes, ski trips, rafting excursions, concerts—these situations tend to compromise wireless access, and the ability to quickly and seamlessly text with friends would no doubt be a useless capability.
Furthermore, goTenna allows you to download complete maps that can be accessed entirely offline. So let's say you're embarking on a hike through Denali National Park in Alaska: You could download complete maps of the region to be viewed with full zoom capabilities on your phone. You can also use the goTenna's RF functions to ping the precise locations of other goTennas, just like GPS. Just remember to download the maps ahead of time when you have WiFi or wireless access.
Alongside the device, the company plans to release the device with an open SDK platform, which could make for some interesting future innovations.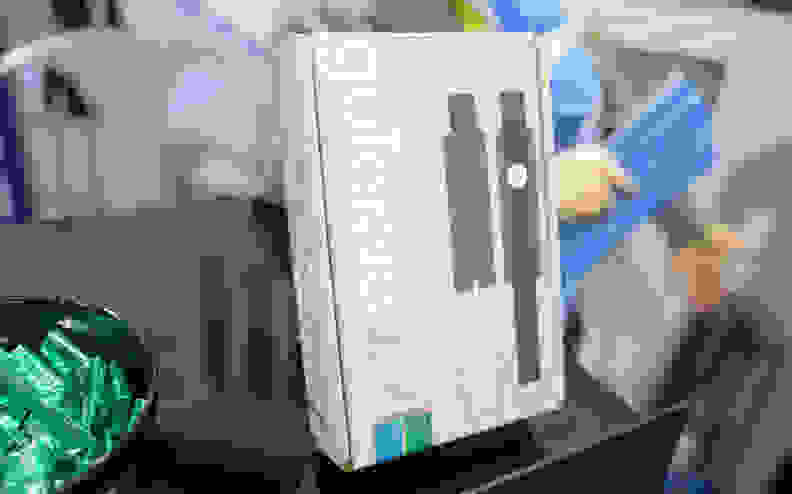 The Wrap-Up
Even with its limitations, the goTenna solves a unique problem.
As network and spectrum technologies advance, it's not unreasonable to imagine something like the goTenna being used to transmit voice and larger data packets over longer distances—a development that would only enhance its appeal. While there are legal issues with the kind of RF broadcasting that might benefit emergency situations, it's also not difficult to imagine a more broadly applicable use of the goTenna.
But even with these limitations, the goTenna solves a unique problem—one that might not appeal to everyone, but will certainly appeal to a highly interested few.
The goTenna will be sold in pairs, and it will retail for $149.99 (that's $75 each). You can pre-order them now on goTenna's website, and expect to receive the devices sometime this spring.