Smartphones
5 Reasons to Buy the iPhone SE Over the iPhone 6s
Decisions, decisions...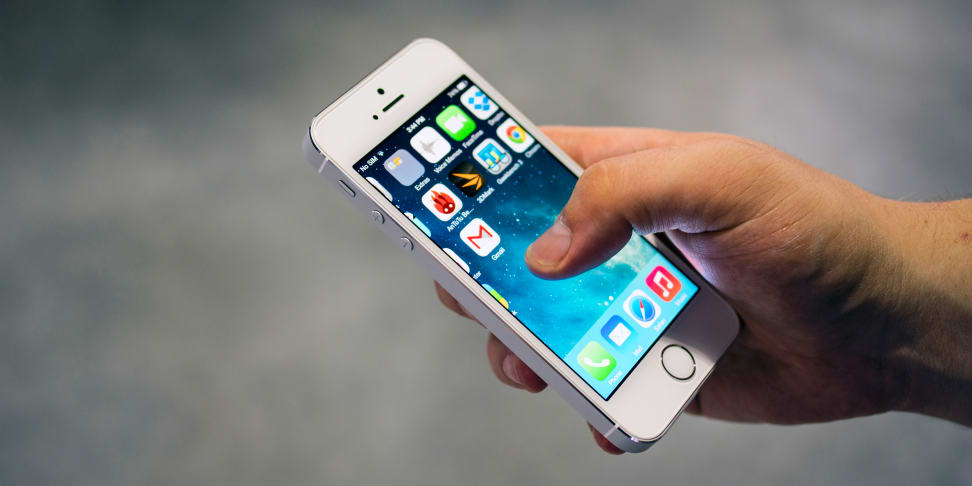 Credit:
Since the iPhone SE announcement, I've fielded my fair share of questions about the device from friends and family, all of whom find the phone's raison d'être a little hard to get their heads around.
And who can blame them? The answer I find myself falling back on is, "The iPhone SE is more or less an iPhone 6s in the body of an iPhone 5s." That's a lot of letters and numbers to swallow, with not a lot of difference between them.
If you're still confused, don't worry, I'll break it all down for you. And if you're already leaning towards getting an iPhone SE instead of an iPhone 6s, allow me nudge you a little further in that direction.
1. You don't want to spend $750 on an iPhone.
The worst part of buying a new iPhone is holding your nose and forking over hundreds for a thing Apple will be trying to convince you to replace in 10 months. A 64GB iPhone 6s lists for $749, and if you're inclined to spring for the huge iPhone 6 Plus or iPhone 6s Plus, the bill can quickly climb as high as four figures.
Though it's still not exactly cheap for a smartphone, the iPhone SE's pricing model looks pretty good in comparison. Officially, it starts at $399 for the 16GB model, but I want you to completely forget that piece of information and repeat after me: "I will not buy a 16GB iPhone, because, in all likelihood, it will significantly limit the shelf life of my iPhone."
The iPhone SE is currently one of the cheapest ways of obtaining iOS.
Unofficially speaking, the iPhone SE starts at just $499 for the (actually usable) 64GB model. Unfortunately, there's no step between 16GB and 64GB, nor is there an iPhone SE with more than 64GB of internal storage. Still, $499 is the most you'll pay for the new iPhone SE, which currently makes it one of the cheapest ways to get an iOS handset.
And if you're worried that the iPhone SE's modest price is indicative of compromised performance, I have some good news for you.
2. But you still want the latest and greatest hardware.
That's right: Internally speaking, the iPhone SE is more or less the same phone as the iPhone 6s. In terms of raw processing and photographic horsepower, it's right on par with the newest and best-performing iPhones to date.
If you need a refresher, here's a quick rundown of some of the iPhone 6s's most noteworthy features, all of which have found their way into the SE's delightfully small frame:
• 12MP rear camera with 4K video, Live Photos, and slow motion video
The iPhone SE is equipped with the same camera and camera software as the iPhone 6s, which scored quite well in our lab tests. The inclusion of 4K video is almost absurd given the SE's size, but this capability will surely win over the hearts and minds of 4K TV owners.
• 64-bit Apple A9 chipset and 2GB of RAM
This one's a big deal. In the 6s and 6s Plus, the A9 made mincemeat of our benchmark tests. And, as in the 6s, the SE's A9 chipset is backed up by 2GB of RAM. It's not quite as juiced up as the Samsung Galaxy S7, which is equipped with a ridiculous 4GB of RAM, but if the SE performs at anywhere near the 6s's level you won't notice the difference.
• Always-On Siri and Apple Pay
I won't lie: I'm going to need to be dragged kicking and screaming into the Siri/Apple Pay era. But for a lot of people, these two features are delivering on Apple's aim to simplify day-to-day life via the iOS ecosystem.
Now that I've clarified which elements of the 6s have carried over, what if I told you that there were even some areas where the SE could potentially lap the 6s in terms of performance?
3. You want superior battery life.
We can't confirm this until we test the iPhone SE ourselves, but early reports suggest that it can stretch its battery life further than the 6s. If true, that's great news for iOS users who have long struggled with subpar battery life. Consider the iPhone 6, a device whose battery was significantly outclassed by all its competitors even when it was first released.
Early reports suggest that the iPhone SE can stretch its battery life further than the 6s.
So what's changed? The answer might be hiding in plain sight.
The iPhone SE is a peculiar phone because of its 4-inch frame—a design that's out of place in an industry operating on a bigger-is-better philosophy. But the SE's tiny size is our prime suspect when it comes to the SE's potentially game-changing battery life. With fewer pixels and less display real estate to illuminate, the SE's battery doesn't have to do as much heavy lifting.
But keep reading! Some folks (myself included) also see an inherent value in smaller phones that goes beyond an ostensibly longer battery life.
4. You simply prefer a smaller phone.
It doesn't matter whether you have small-, medium-, or large-sized hands: Sometimes you just want to be able to reach every corner of your phone's screen without letting go of the subway handle.
The iPhone SE is not a redesign of the iPhone 5s. Aside from a half-ounce or so of extra weight, the SE is, in fact, the exact same device from a design standpoint. It'll sit snugly in your palm and retreat back to your pocket with ease.
Apple is betting that enough people loved the 5s to justify double-dipping, and based on a quick poll of my friends who owned one I'm gonna go out on a limb and say it's a smart move.
But, after all of this—the cheaper cost, the better battery life, the thumb-friendly size—perhaps you're still worried about missing out on some of the things Apple opted not to carry over from the 6s. Let's take a minute to address those features.
5. You won't miss the corners Apple cut.
It's true that there are a few things the 6s has that the SE doesn't. But let me soothe your fear of missing out with a little dose of perspective.
• No 3D Touch
Apple spent a lot of time and energy on 3D Touch, making it one of the key selling points for the iPhone 6s and 6s Plus. But from the get-go it was clear that most of its potential was untapped. Turns out, not much has changed in the last six months. 3D Touch is still an impressive hardware feature, but there's little software to support it.
On the iPhone SE, its most obvious use–activating Live Photos–can even be achieved with a long press on the screen. I don't think you'll notice the difference.
• Say goodbye to the iPhone 6s's 5MP selfie cam
Serious selfie shooters might cringe, but for most people, the iPhone SE's 1.2MP front camera is adequate for both Face Time sessions and quick self-portraits. Plus, the SE sports Apple's new Retina Flash, which helps make up for the resolution loss in low-light settings.
• Want 128GB of storage? Sorry.
Okay, I'll admit it, this one stings a bit. Since Apple is still staunchly opposed to expandable storage, the most generous iPhone SE you'll ever come across packs 64GB of space. But to reiterate, as long as you don't settle for the straight-up silly 16GB option, you should be in the clear between now and whenever you upgrade to your next iPhone.
The Final Word
For some people, the somewhat chunky design of the iPhone SE will be enough for them to snatch up a brand new 6s instead.
But in the weeks following its announcement of the iPhone SE, Apple has been very clear that neither the reduced size of the SE nor its resemblance to the iPhone 5s are indications that the SE is performing at a lower level.
From a sheer performance standpoint, we fully expect the SE to give the 6s a run for its money.
From a sheer performance standpoint, we fully expect the SE to give the 6s a run for its money, which makes the decision to upgrade to a smaller device all the more enticing.
Related Video