Smartphones
Android One Hopes to Bring a $50 Smartphone to Market
More smartphones means more internet access.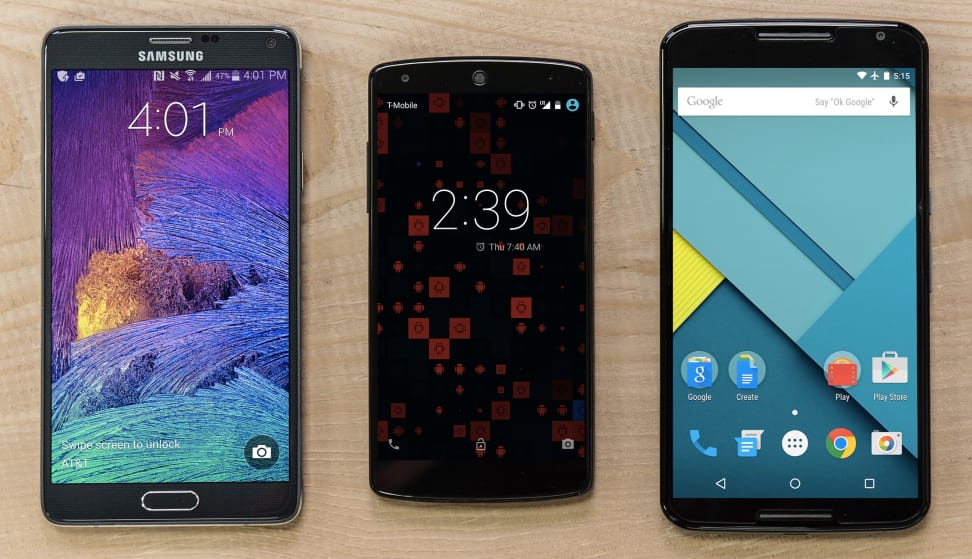 Credit: Reviewed.com / Chris Thomas
The dream of bringing low-cost computers to developing markets isn't new. In the 2000s, there was One Laptop Per Child (OLPC), and earlier this year, a company called Endless unveiled a $169 computer that runs a mobile OS. There are plenty of others trying to get in on this ripe, underconnected demographic, too: Google's Project Loon, Elon Musk's space-based internet initiative, and Facebook's network of internet-beaming drones.
But the dream remains elusive. According to the United Nations, roughly 60 percent of the world still lacks internet access, and only about 15 percent of people own a computer.
Roughly 60 percent of the world still lacks internet access.
However, a stunning 50 percent of adults worldwide own a smartphone, and that's the market tech companies are eyeing for expansion. In fact, according to The Economist, smartphones are expected to be in the pockets of 80 percent of the global population by 2020.
But to get there, mobile devices need to be cheaper. That's why Google is eyeing a $50 smartphone for developing markets. The project, called Android One, launched in India last fall with the release of a $100 handset. Now, with the help of a system of design specifications leased to local manufacturers, Google is hoping to bring that price point down to $50.
The company announced this week it is relaunching the project after the initial effort failed to meet expectations, and reiterated its commitment to Android One.
It's not hard to see why Google is so committed. For one thing, affordable access to smartphones ensures wider access to the internet, and more customers for Google's services. And with Android One, Google may enjoy the added benefit of owning the highway (Android OS) through which developing markets access the internet.
Rajan Anandan, Google's managing director in India and Southeast Asia, told the Financial Times why India is a strategically important market:
"Don't get me wrong, the revenue is interesting but... we're here really because 10 years from now a billion Indians will be online and when we have a billion Indians online we think that's going to make a huge difference to the global internet economy."
Related Video