Smartphones
Samsung Unpacks New Note Phones, Co-Branded Oculus VR Headset
The world's biggest phone maker stays ahead of the curve.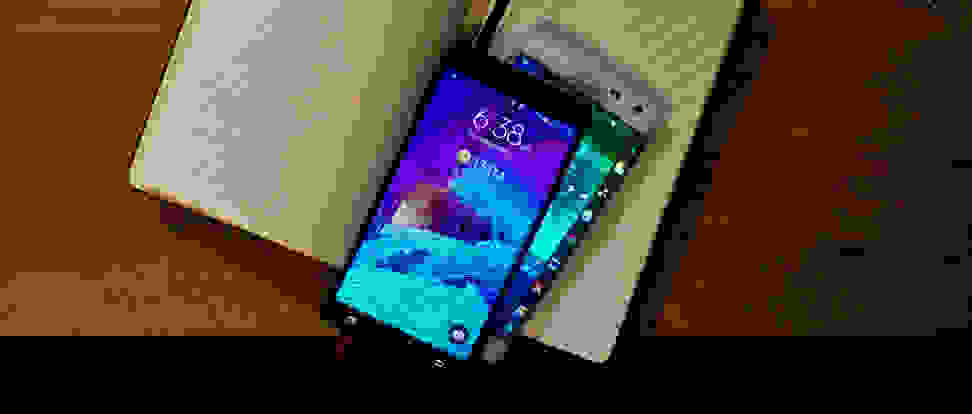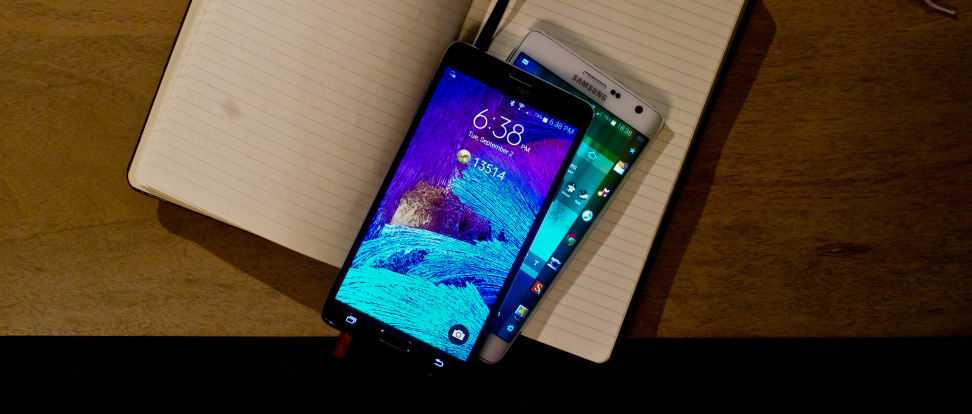 Credit:
Samsung's Galaxy is growing today, as the company has revealed two new Note smartphones and a co-branded Oculus virtual reality headset at simultaneous press events in New York City, Beijing, and here in Berlin at the IFA 2014 show.
The new Galaxy Note 4 and the Galaxy Note Edge are both Android-powered "phablets" that pack powerful 2.7GHz quad-core processors, quad-HD Super AMOLED screens, and Samsung's signature S Pen. The Note Edge boasts a unique curved display that wraps around the right side of the device.
Also revealed at the event is Samsung's new Gear VR, a headset that utilizes the Note 4 in concert with technology invented by Oculus VR. The Gear VR utilizes the Note 4's battery and processor along with its own set of physical controls and motion sensors to deliver virtual reality experiences similar to that of Oculus' own VR headset.
The Gear VR is a standalone device, using the Note 4 for its power and processing so it doesn't have to be tethered to a computer. Samsung reps pegged the battery life of the Gear VR at around that of "a feature length movie," but there's currently no way to recharge the device while it's in use.
Currently, the Gear VR is only compatible with the Note 4. The situation is not dissimilar to that of the original Gear smartwatch, which could only function in tandem with the Note 3.
Samsung gave no pricing information on the Gear VR, but promises to have it on store shelves by year's end. It will ship with a 16GB microSD card pre-loaded with compatible content, including a walkthrough of Tony Stark's lab from the upcoming Avengers: Age of Ultron, the Pacific Rim: Jaeger Pilot game that premiered at Comic Con, some Cirque du Soleil antics, and more.
The Note Edge does not work with the new Gear VR headset, but it provides a novel experience of its own. The extra real estate on the curved right edge of the screen is occupied by a collection of customizable panels that the user can swipe through.
On these panels you'll find helpful information like the current weather, a clock, and even tools like a ruler or a stopwatch. App developers will be able to come up with more options in the future, and Samsung reps showed off a panel that displayed news headlines, a Twitter panel that listed trending topics, and a stock price panel with customizable updates.
Samsung's own default apps make use of the edge panels, as well. The camera app on the Note Edge places the shutter button there, freeing up more screen space to better frame shots. There's also a night clock setting that turns the screen off while the edge panel dimly displays the current time, date, and weather.
The Note Edge is otherwise very similar to the new Note 4. Both phones pack Quad-HD screens, though the Edge's curved display is officially listed as a 5.6-inch Super AMOLED display while the Note 4's flat panel is 5.7 inches.
Each phone features a newly designed 16-megapixel rear-facing camera with optical image stabilization and phase-detection autofocus. The secondary, front-facing camera boasts a 3.7-megapixel sensor and a lens with a bright f/1.9 aperture for better low-light shooting. Its field of view can be widened from the standard 90 degrees to a super-wide 120 degrees for group selfies.
Both the Note 4 and the Note Edge will have expandable storage, a removable battery, and an included heart-rate monitor that can also be used to track blood oxygenation.
Samsung's standard S Pen receives a bit of an upgrade this time around. According to Samsung, it features "a more natural brush effect" that's more sensitive, requires less pressure, and produces a friction that's closer to that of real pen and paper.
The S Pen feels sturdier as well, and is covered in the same faux-leather backing that's found on both the Note 4 and the Note Edge. The phones themselves feel slightly heavier and much sturdier than previous Notes thanks to a new flat metal frame.
As with the Gear VR, there is no pricing information on the Note 4 or Note Edge. However, Samsung confirmed that the Note 4 should hit shelves sometime in October and will be carried by AT&T, Sprint, T-Mobile, U.S. Cellular, and Verizon. The Note Edge is slated to ship by the end of the year, and will be offered by all the same carriers, minus U.S. Cellular.
Check out all of Samsung's IFA 2014 Announcements:
Up next
Get Reviewed email alerts.
Sign up for our newsletter to get real advice from real experts.