Smartphones
WiFi Aware to Create Brave New World for Mobile Devices
WiFi is getting a location-based makeover.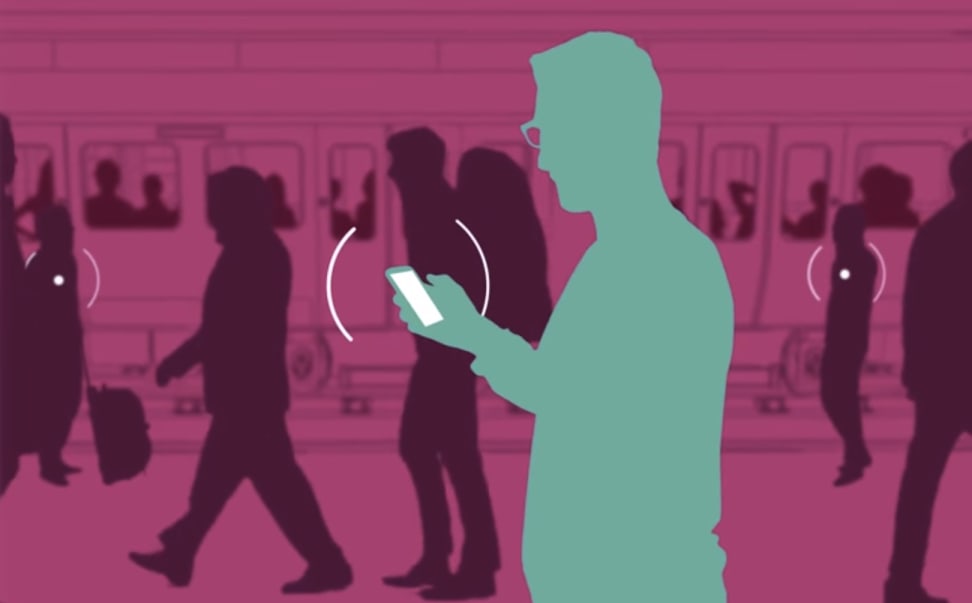 Credit: WiFi Alliance
WiFi is about to get a whole lot smarter, thanks to a new service developed by some of the biggest brands in tech.
It's called WiFi Aware and it's sort of like GPS, only a lot smarter. It works in the background to scan and notify you of local devices, points of interest, or even people. Developed by the WiFi Alliance—a consortium that includes Microsoft, Apple, Samsung, and Sony, among others—Aware is designed to function without cellular data or even an internet connection.
Starting this week, the Alliance will begin certifying various gadgets, apps, and services as "WiFi Aware"—just like current WiFi- or Bluetooth-compatible products.
At the heart of the platform is location—or, more accurately, your device's proximity to relevant services or devices. In the parlance of Silicon Valley, it is very much "So-Lo-Mo."
A protocol like this could serve as the foundation for some seriously aggressive advertising.
For example, museum visitors could receive messages regarding a particular exhibit once they're within a certain radius. A similar service could be set up for public transit systems regarding train schedules, or retail stores offering deals on certain items. More importantly, the system will read your various interests and consumer preferences to alert you when appropriate.
There are some nifty social functions, too. Gamers could be alerted to nearby players who are willing to go head-to-head in a mobile game. Bidirectional sharing allows friends to share photos when in close proximity, sort of like Apple AirDrop. Or, somewhat alarmingly, you could be notified of an old high school pal who happens to be around the corner from you. (Of course, there will be settings that allow you to turn the feature on and off, just like GPS or Notification Settings.)
The WiFi Alliance designed Aware to operate in crowded environments—a crucial feature given the ubiquity of WiFi-enabled devices—and you have to actively establish a connection with another device to send or receive information. The service was also designed to be application-driven, allowing users to control privacy settings and opt in to notifications.
That last part is key, because it's easy to see a protocol like this serving as the foundation for some seriously aggressive advertising. (Think Minority Report.)
It should come as no surprise that WiFi Alliance president Edgar Figueroa told TechCrunch we can expect to see social networks like Facebook or LinkedIn begin rolling out WiFi Aware services before the end of the year.
Related Video
Up next