Smartphones
Here's the First Phone With an Antimicrobial Screen
Just don't expect it to keep you from getting sick.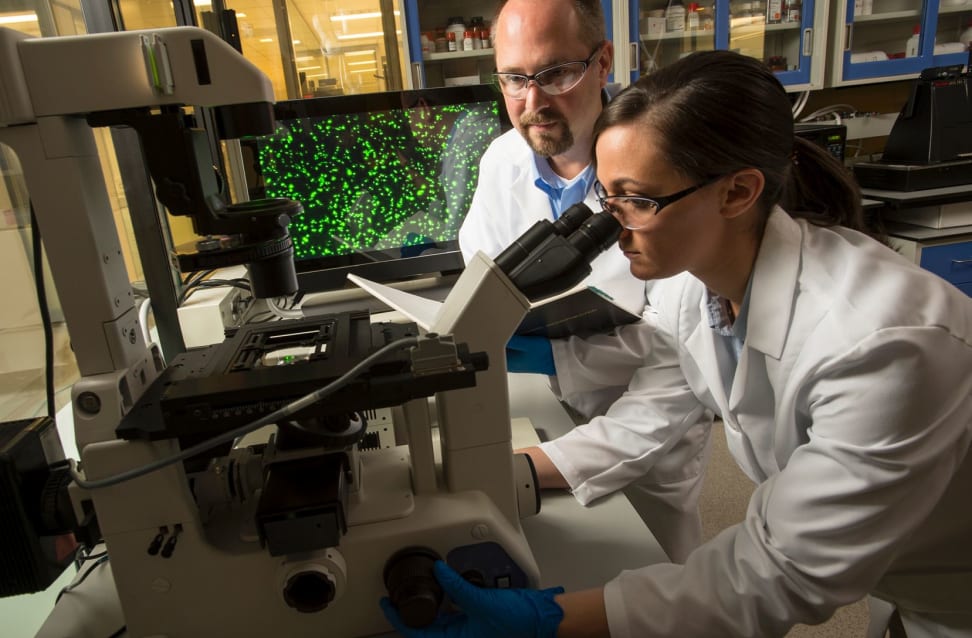 Credit: Corning
We've already written about the various ways your smartphone can cause you harm, but here's another one: germs. We touch all kinds of disgusting things every day, and you know what else we touch all the time? Yep, our phones.
As it turns out, that's something device makers are keenly aware of.
Chinese electronics maker ZTE will be using the material in its upcoming flagship "Axon" handset.
Back in early 2014, Corning announced that it had produced the world's first antimicrobial cover glass. The company is best known for its Gorilla Glass, the touchscreen material used in pretty much every mobile device on the market, including every generation of the Apple iPhone.
This week, Corning revealed that the first smartphone to feature its Antimicrobial Gorilla Glass will come from a much smaller player. Chinese electronics maker ZTE will be using the material in its upcoming flagship "Axon" handset. Antimicrobial Gorilla Glass is the first "EPA-registered" antimicrobial cover glass, and its germ-busting properties are supposed to last the lifetime of the glass itself.
"With the rise of touch technology and our constant interaction with people and public surfaces, the microbes on our smartphones are not our own," said Dr. Joydeep Lahiri, division vice president at Corning. "We developed Antimicrobial Corning Gorilla Glass to address this concern."
Why would you want a touchscreen with antimicrobial properties? If you're thinking it's to protect yourself from disease-causing germs, think again.
Corning is quick to point out that the material is only intended to protect your device against stain- and odor-causing bacteria. They do not make any claims—in fact, they explicitly deny—that the glass will prevent you from getting sick. Of course, there's plenty of skepticism over whether such a material is even necessary.
In the meantime, it seems likely that Antimicrobial Gorilla Glass will spread to more devices in the near future. After all, who doesn't want a better-smelling, better-looking phone?
Related Video