Streaming
17 incredible anime shows you should be streaming right now
If you're looking for a new show to binge, we've got you covered.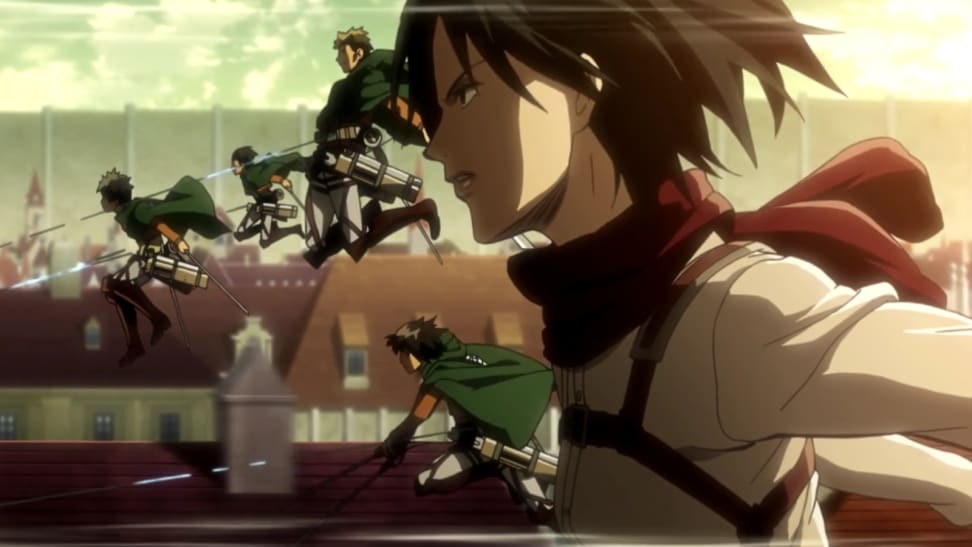 Credit: Hulu
Adventure, romance, danger, nuance, and, inevitably, some of the best fight sequences... ever. Anime has it all, and if you haven't found your way to anime yet now's the time. Anime series can provide a perfect escape, a thrilling social commentary, and virtually anything else you're looking for, in almost every genre.
With hundreds of anime series streaming, the selection can be hard to whittle down. We've combed through the anime series streaming right now and selected a few we think you should check out, from sci-fi, to fantasy, to ice-skating anime drama. Whether you're selecting something from Funimation's vast catalog or checking out what HBO Max has to offer in the way of anime, there's something here for you.
1. Fullmetal Alchemist: Brotherhood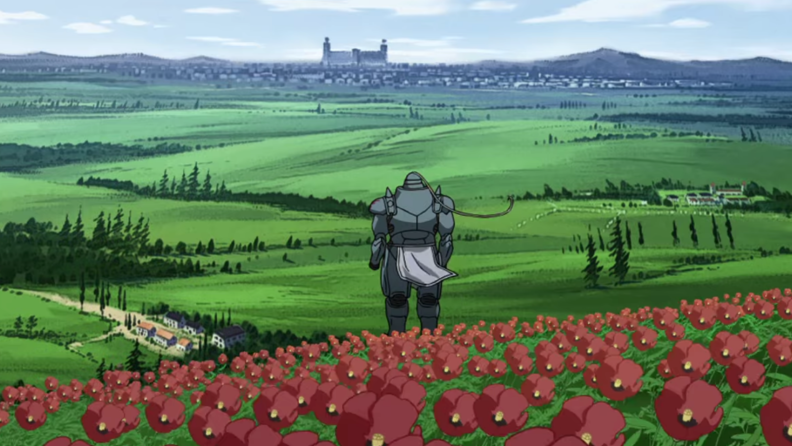 Fullmetal Alchemist: Brotherhood follows the story of Edward and Alphonse (Al) Elric as they navigate the consequences of their attempt to revive their mother using a forbidden type of alchemical transmutation. The series takes place in the fictional world of Amestris, where alchemists, homunculi, and animated suits of armor battle it out for the fabled Philosopher's Stone. Come for the world-building, stay for Ed and Al's indestructible bond.
Stream Fullmetal Alchemist: Brotherhood on Netflix
2. Demon Slayer: Kimetsu no Yaiba
Demon Slayer recently dropped on Netflix, much to the delight of fans old and new. In a world haunted by demons, Tanjiro and his younger sister Nezuko deal with the death of their family and the consequences of a demon attack. They become involved with the Demon Slayer Corps, a society of demon hunters who work to fight back against the demon threat. The series has some of the most gorgeous fight sequences on Netflix, from the first episode and beyond.
Stream Demon Slayer on Netflix
3. Jujutsu Kaisen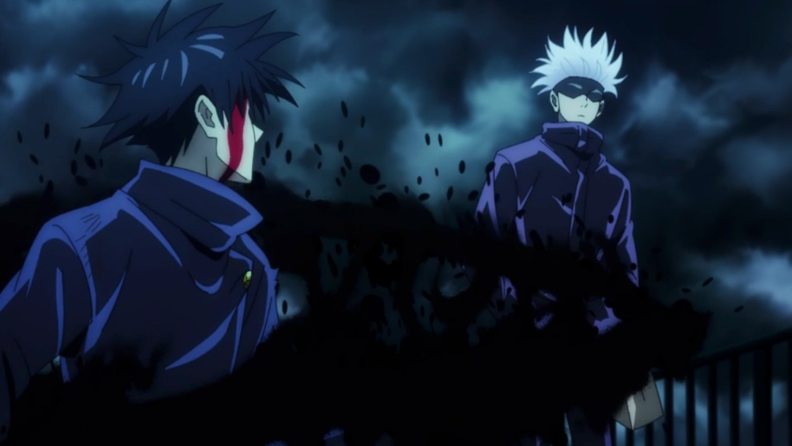 Awarded "Anime of the year" at the 2021 Crunchyroll Anime Awards, people (and TikTok) love Jujutsu Kaisen. The first season of the anime series just dropped on HBO Max, bringing the story of Yuji Itadori and his fellow students at Jujutsu Tech, a school where some students take part in the Occult Club, to a wide audience. Yuji gets ahold of a cursed object, becoming entangled in the world of sorcerers when he swallows the object in order to protect his friends, acquiring the curse in the process.
Stream Jujutsu Kaisen on HBO Max
4. Attack on Titan
"And at that moment, everything changed." Follow the epic, sprawling story of Eren Yaeger, Mikasa Ackermann, Armin Arlelt, and Captain Levi Ackermann as they battle Titans—towering, hungry enemies that consume human flesh—in order to save humanity. Attack on Titan is brutal, bloody, and heart-wrenching in a way that sticks with you, and the fourth season recently released so you can watch the series in full.
Stream Attack on Titan on Hulu
5. Death Note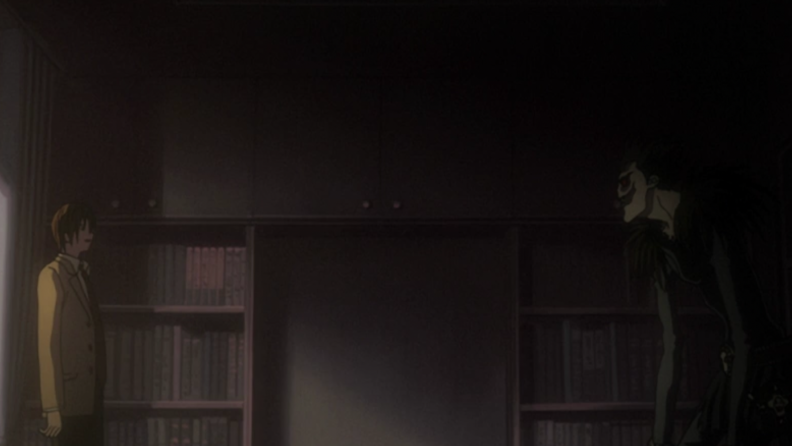 When Light Yagami discovers a notebook called the "Death Note" that allows him to write any name and cause an individual to be killed as long as he knows their name and face, Light begins a descent into vigilante murder under the alias Kira that results in a massive police investigation, assisted by the detective known as L. Meanwhile, the Shinigami known as Ryuk watches over Light and subtly guides his actions over the course of the dark, twisting series.
6. Fruits Basket
Fruits Basket, based on the highly popular manga of the same name, is one of the most comforting, heartfelt series out there. Tohru Honda, an orphan girl living in the woods while she attends school, has her life turned upside down when she meets the Soma family (namely Yuki, Kyo, and Shigure) and realizes that they aren't quite what they seem. Throughout the series, Tohru learns more about the Somas and the challenges inherent with their possession by animals of the Chinese zodiac, and helps them heal as they help her understand her worth.
7. My Hero Academia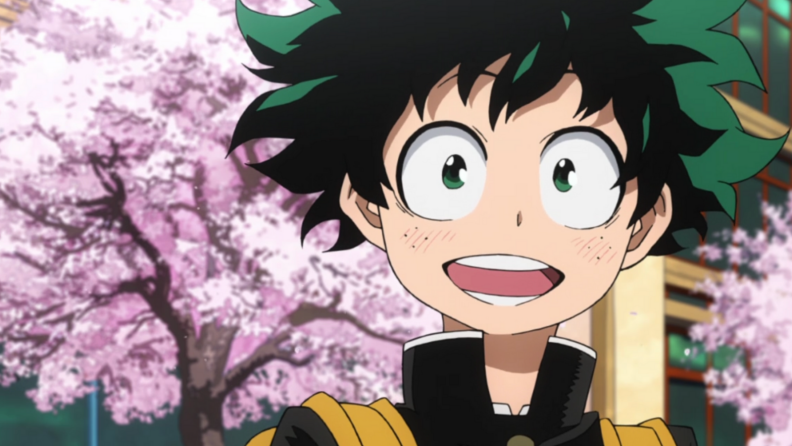 My Hero Academia follows the tale of Izuku Midoriya, a young boy who adores superheroes but lacks a Quirk, the ability that grants most members of his society superhero-like powers and skills. When he is gifted with a great power as a reward for his proven resilience, he begins the path to becoming a Hero within his society. The series is currently 100% fresh on Rotten Tomatoes and is consistently lauded as one of the best shōnen series.
Stream My Hero Academia on Hulu
8. Yuri!!! on Ice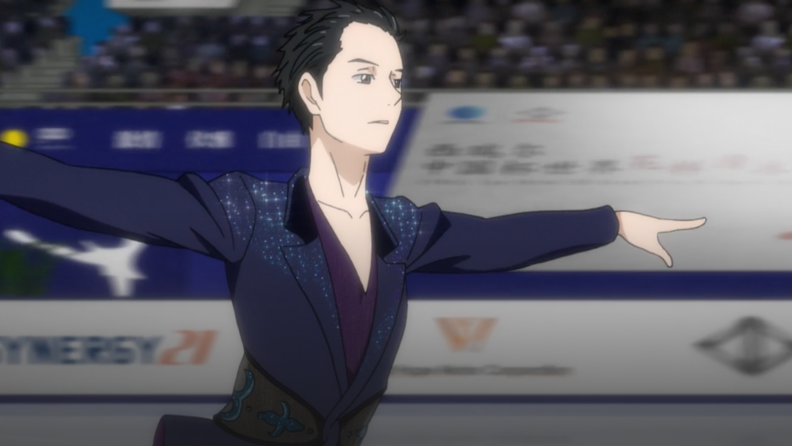 Yuri!!! on Ice is beautiful, groundbreaking, elegant, funny; the list of adjectives goes on and on. The romantic, utterly adorable tale of Yuri Katsuki and his skating coach, Viktor Nikiforov, follows the resurrection of Yuri's skating career after he leaves the sport and his journey back to self-confidence and self-love. The ice skating sequences in this series are without comparison, modeled on Kenji Miyamoto's actual skating routines and direction.
Stream Yuri!!! on Ice on Funimation
9. Naruto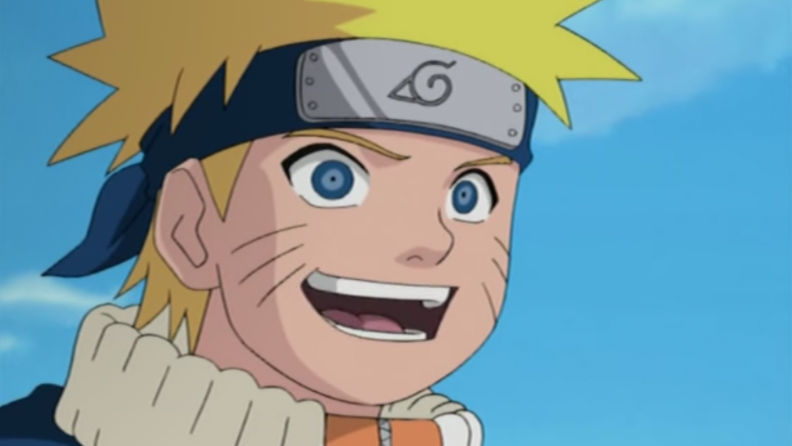 Naruto is one of the most highly beloved anime series, thanks in part to its syndication on Cartoon Network in the early 2000s. The series follows the journey of Naruto Uzumaki, a ninja with dreams of becoming the Hokage of his village. Over the course of many seasons, Naruto develops his skills, makes incredible friends, and defeats his enemies. You can catch the original series as well as its many spin-off films on Netflix.
10. Tokyo Ghoul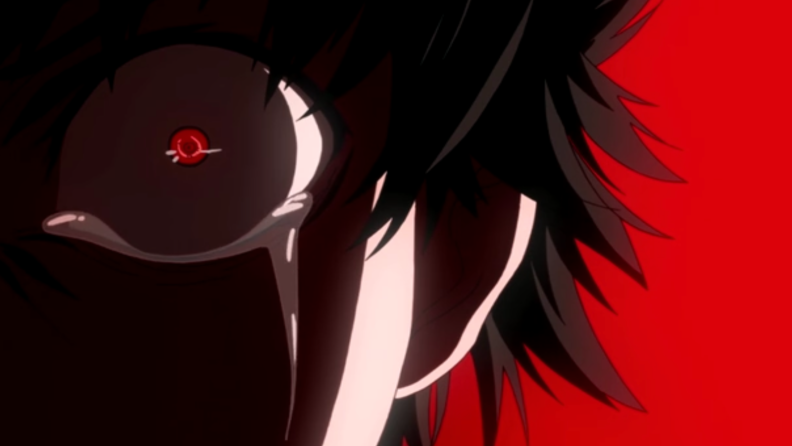 Tokyo Ghoul not only has one of the most memorable anime theme songs (for the first season, at least), it also has some of the most gorgeous, visceral fight sequences out there. The gruesome series about flesh-eating ghouls features young student Ken Kaneki, a human who becomes entangled with the world of ghouls when he is attacked by and subsequently bonded with a ghoul. You can catch Kaneki's transition from innocent bystander to key player in the fight between ghouls and humanity, as well as the series' excellent villains, on Hulu.
11. One Punch Man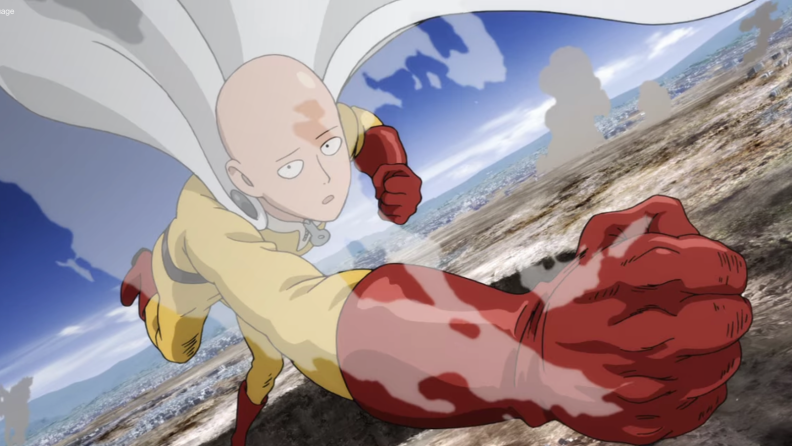 What if you were the most powerful individual in the world? Would you feel lonely? Saitama, the man who can kill with a single punch, is one of the most powerful heroes in his world but succumbs to fits of ennui, unable to satisfy his boredom as he explores the world and defeats enemies at the whim of the Heroes Association. If you're in the market for a binge-worthy series, One Punch Man is the move.
12. Vampire Knight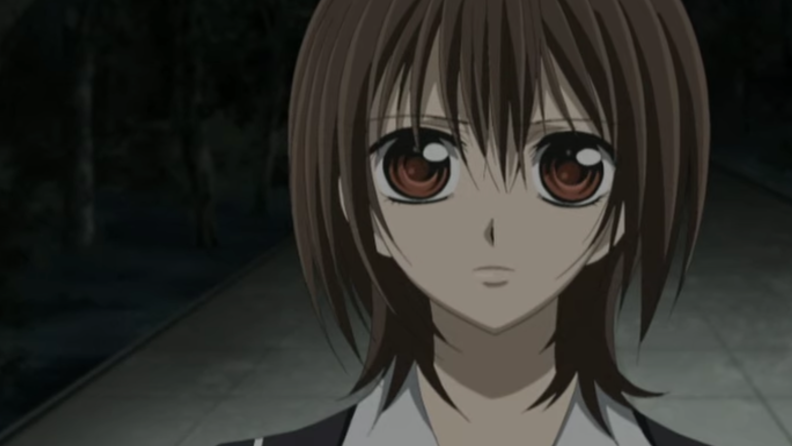 Teens and former (and current) Twilight fans, rejoice. Vampire Knight is a perfect anime if you lived through the Twilight craze and you're enthralled by the recent vampire revival. Cross Academy student Yuki is pushed into a world of dark intrigue and murder when she seeks answers from Kaname Kuran, a vampire who holds secrets about Yuki's family legacy and past.
Stream Vampire Knight on Netflix
13. Neon Genesis Evangelion
Welcome to the land of mechs and monsters. Neon Genesis: Evangelion is one of the most beloved anime series. Humanity is locked in a battle with the Angels, monstrous beings intent on destroying the world, and the only hope for survival lies in the Evangelions, massive mech suits with human pilots. Neon Genesis Evangelion is considered to be a classic anime series by many, and had a massive impact on anime when it was released in 1995.
Stream Neon Genesis Evangelion on Netflix
14. Sailor Moon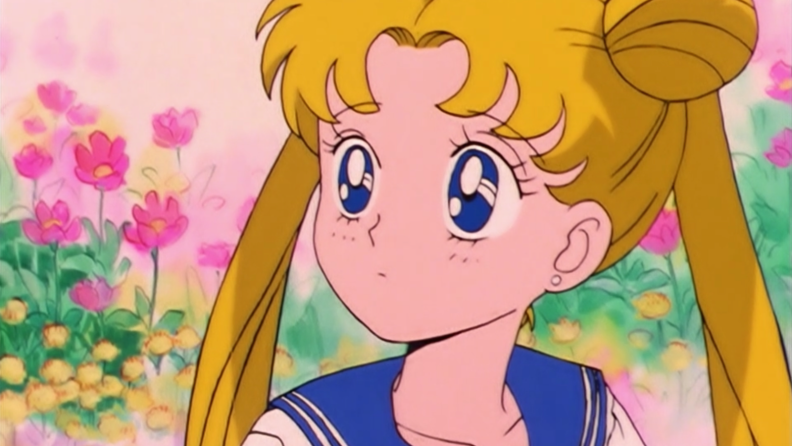 Sailor Moon was a childhood staple for so many, and you can reminisce on the adventures, trials, and romances of all five seasons of the series on Hulu. Usagi Tsukino meets a talking cat named Luna, who gives her the ability to transform into Sailor Moon, kicking off the series of events that introduce her to the rest of the Sailor Soldiers.
15. Haikyu!!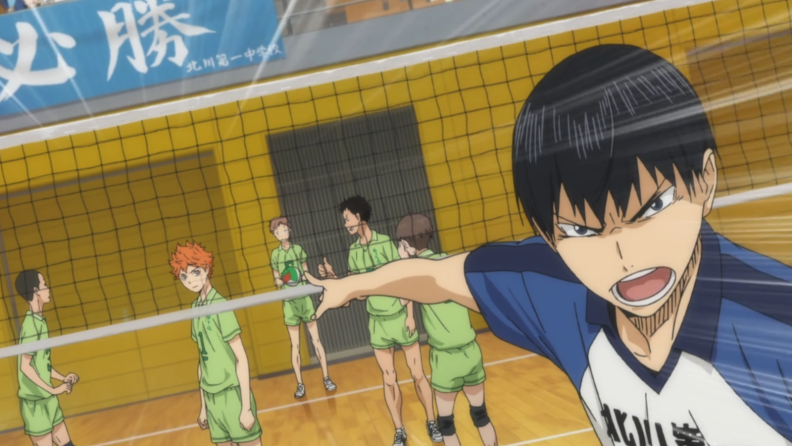 This volleyball anime is still sweeping the internet. Haikyu!! features the story of Shōyō Hinata as he works to become a great volleyball player at a school where the volleyball club has been sorely neglected. The series features incredible action sequences and compelling athletic rivalries.
16. Inuyasha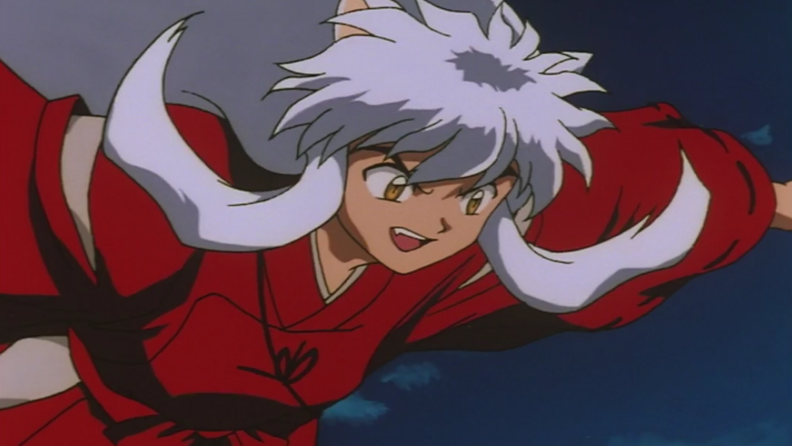 This classic anime tale follows Kagome Higurashi, a reincarnated priestess, as she journeys into the past to the Sengoku period of Japan where she meets Inuyasha, a half-demon, half-human who is on the hunt for a gem of great power. Throughout the course of Kagome's journey with Inuyasha she develops a close bond with him, and the series is filled with elements of fantasy, folklore, adventure, and romance.
17. Cowboy Bebop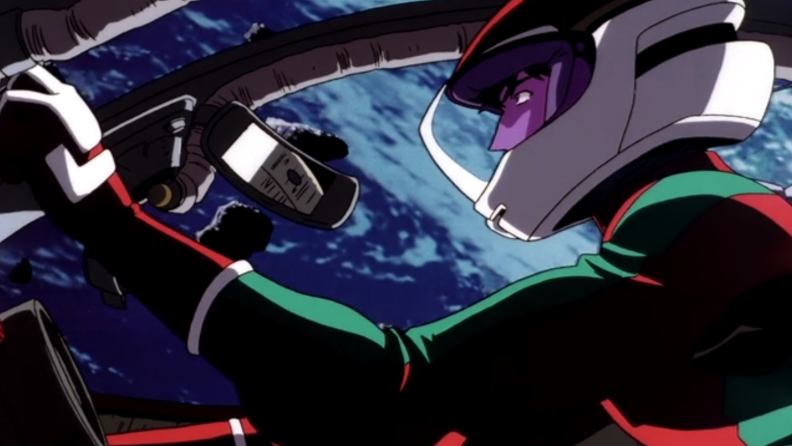 Cowboy Bebop remains one of the most iconic anime series of all time. The pulpy space opera/Western hybrid is a gorgeous, stylistically brilliant blend of genres and themes, with a jazz and blues musical through-line and memorable characters. After Earth becomes uninhabitable, humanity has taken to space for survival, and in order to bring order to the cosmos bounty hunters (Cowboys), such as main characters Spike Spiegel and Jet Black, are sent out after criminals.
Netflix is currently adapting a live-action Cowboy Bebop.
The product experts at Reviewed have all your shopping needs covered. Follow Reviewed on Facebook, Twitter, and Instagram for the latest deals, product reviews, and more.
Prices were accurate at the time this article was published but may change over time.