Streaming
20 incredible sci-fi TV shows to stream online
Expand your horizons with these sci-fi series.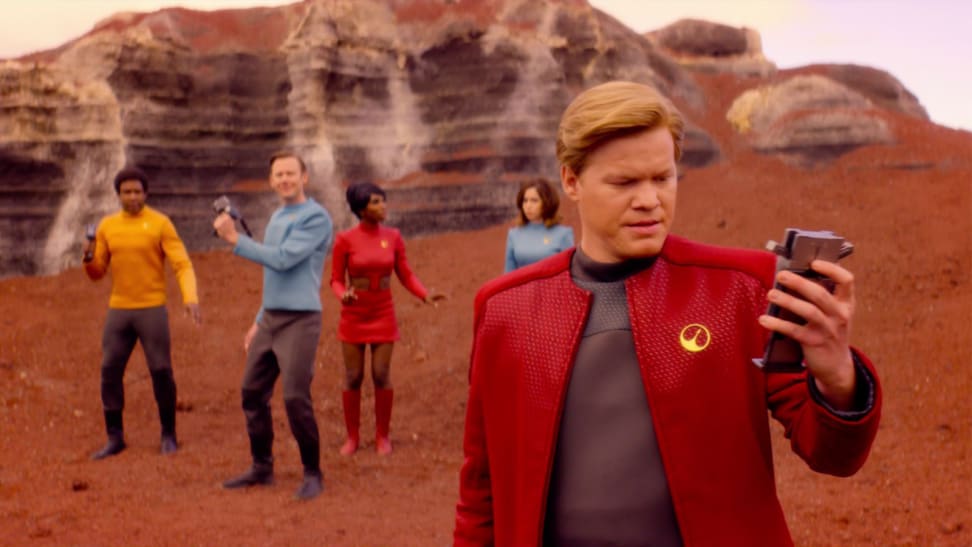 Credit: Netflix
Science fiction is beautiful for its breadth; in its many forms, it can encompass whole universes, explore alternate realities, and parse difficult, too-near futures. Science fiction fans are some of the most avid out there, because the genre, especially long-form sci-fi, has the room and the imagination to explore the very best of humanity.
Whether you're a longtime fan of series like Stargate and Doctor Who, or you're newer to the scene via series like The Mandalorian, we've rounded up some of the most incredible, heartfelt sci-fi stories out there for your viewing pleasure. Get exploring.
1. The Expanse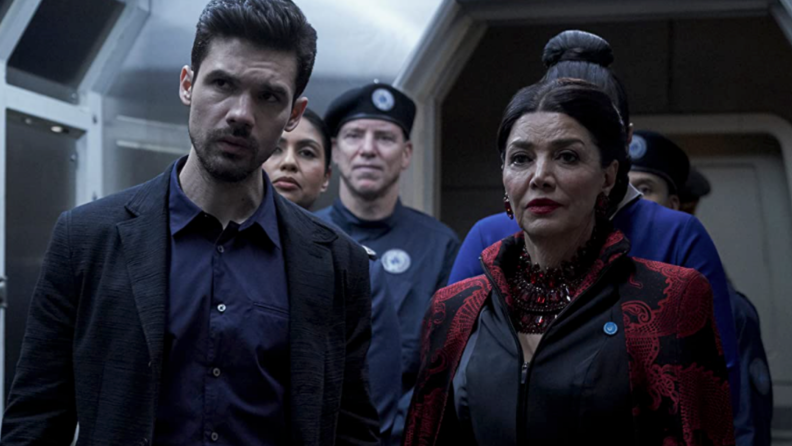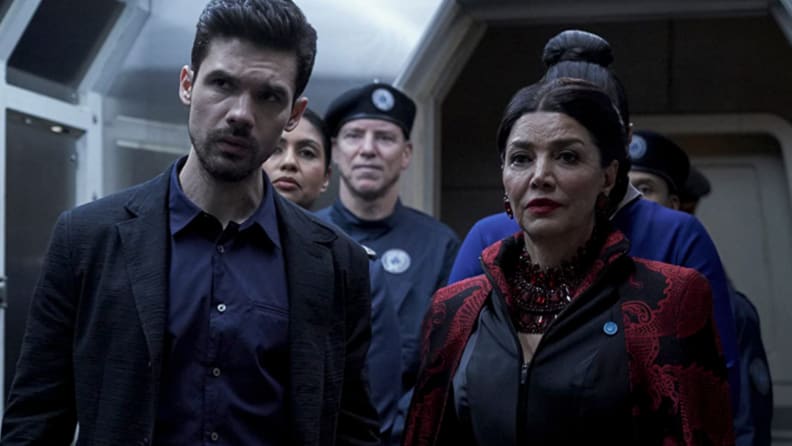 Hugo Award winning series The Expanse follows a group of people navigating a colonized Solar System, from detectives living on space stations to the crew of a renegade ship to diplomats back on Earth, vying for the fate of the cosmos. It's an epic, beautiful series that has grown into a phenomenon, so much so that its cancellation by Syfy in 2018 spawned such severe fan backlash it resulted in Amazon Prime picking up the series for its 4th season and beyond. Based on The Expanse novels by James S. A. Corey, and developed by Mark Fergus and Hawk Otsby, The Expanse is currently in its fifth season, which will set the stage for the sixth and final season.
Stream The Expanse on Amazon Prime Video
2. Stranger Things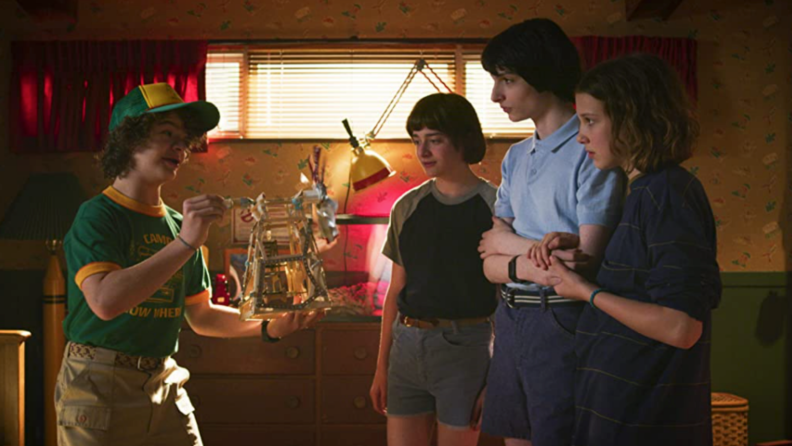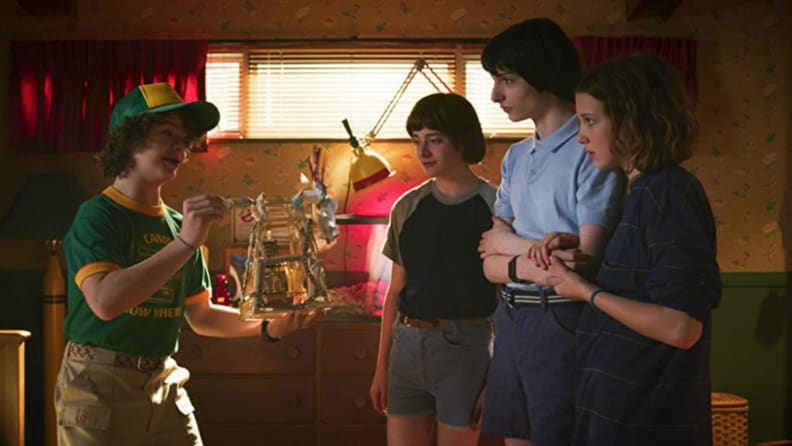 Perhaps one of the most beloved streaming sci-fi series, Stranger Things combines elements of 80's nostalgia, Dungeons & Dragons lore, and eldritch horror to create one of the most endearing and delightful science fiction series on TV. Created by the Duffer Brothers, Stranger Things follows a group of kids and their parents as they deal with monsters from the Upside Down, an alternate dimension that collides with the town of Hawkins, Indiana with supernatural consequences. Winona Ryder, David Harbour, Millie Bobby Brown, Finn Wolfhard, Gaten Matarazzo, Caleb McLaughlin, Natalia Dyer, Charlie Heaton, Noah Schnapp, Joe Keery, and more star in this fantastic series.
Stream Stranger Things on Netflix
3. The Mandalorian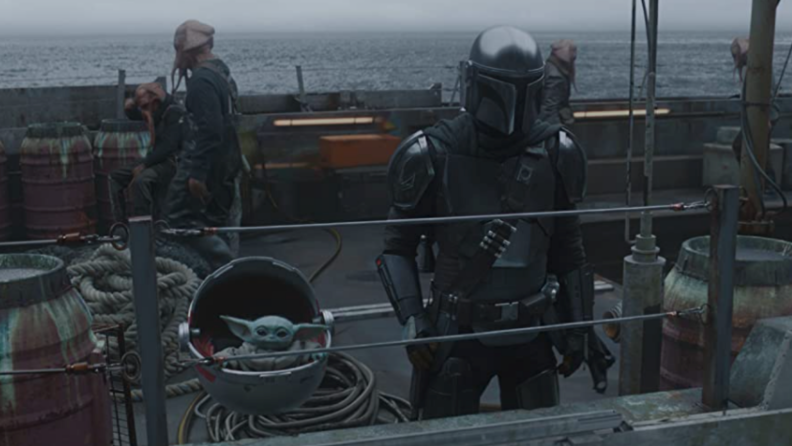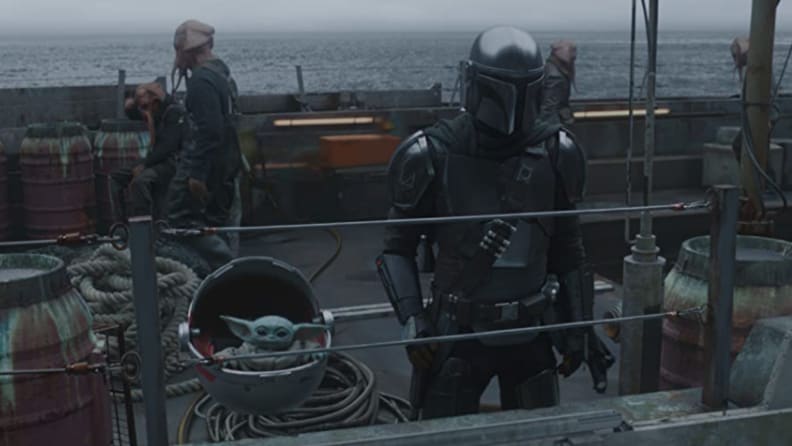 Set in the Star Wars universe, this space Western series created by Jon Favreau follows the events of Return of the Jedi (1983) and chronicles the travels of Din Djarin, a Mandalorian bounty hunter played by Pedro Pascal, who travels the cosmos and encounters "The Child," Grogu (known as Baby Yoda), after which point the lives of both Din and Grogu are forever changed. Along the way they meet Ahsoka Tano (Rosario Dawson), Boba Fett (Temuera Morrison), Fennec Shand (Ming-Na Wen), and many other faces new and old.
Stream The Mandalorian on Disney+
4. Orphan Black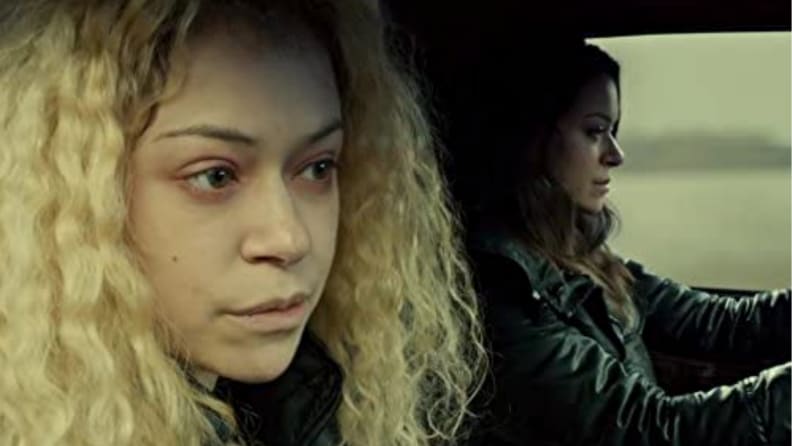 Tatiana Maslany stars as Sarah Manning, Alison Hendrix, Cosima Niehaus, and many more in this Canadian series about a group of clones attempting to unravel the nature of their shared DNA and their inheritance, all while hiding their secret from others and avoiding persecution from the nefarious Dyad Institute. Orphan Black was created by Graeme Manson and John Fawcett, and also stars Jordan Gavaris as Felix Dawkins, Kristian Bruun as Donnie Hendrix, Evelyn Brochu as Delphine Cormier, and Maria Doyle Kennedy as Siobhan Sadler.
Stream Orphan Black Amazon Prime Video
5. Westworld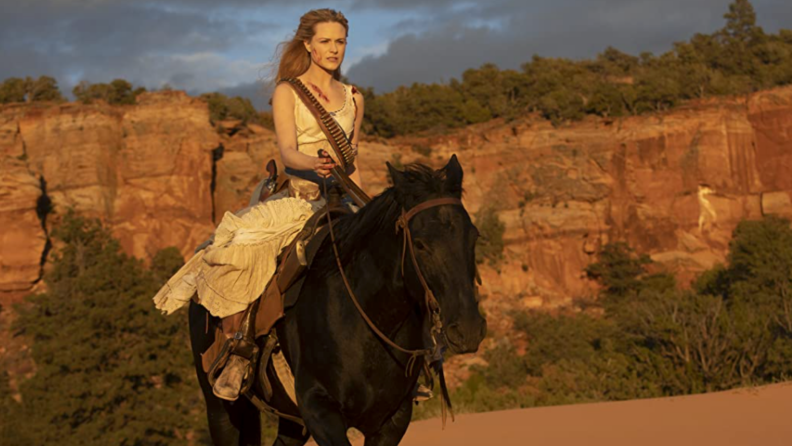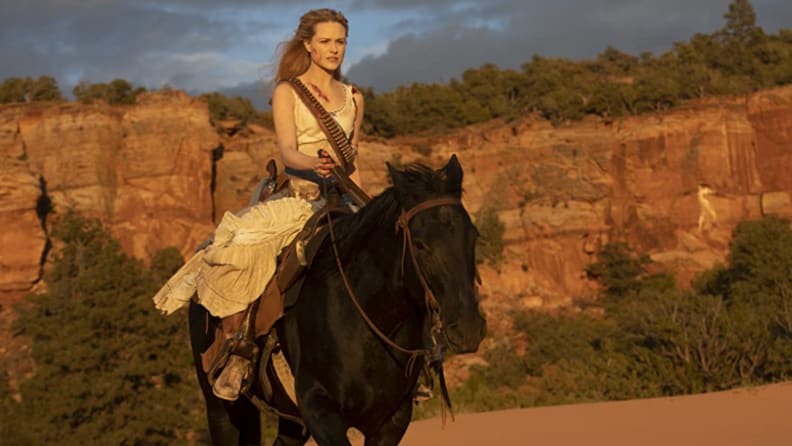 Jonathan Nolan and Lisa Joy combine androids and Westerns in Westworld, an elegant, sleek reimagining of the 1973 film of the same name. Evan Rachel Wood, Jeffrey Wright, Ed Harris, James Marsden, Thandie Newton, and more star in this powerhouse series that explores the idea of androids as commodities for human entertainment and enterprise. Gradually, as the series unravels, reality and the world of the android-filled theme parks collide in new and terrifying ways.
6. WandaVision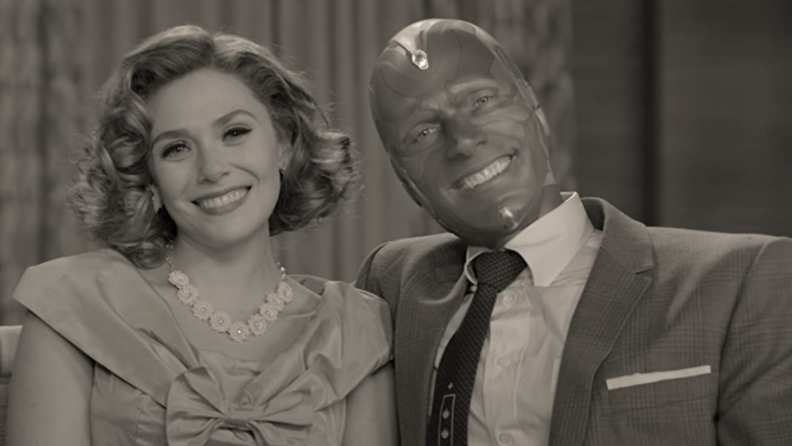 Marvel Cinematic Universe installment WandaVision stars Elizabeth Olsen as Wanda Maximoff and Paul Bettany as Vision, as well as plenty of returning Marvel characters. WandaVision takes place after the events of Avengers: Endgame and follows the continuation of Wanda and Vision's story through a series of sitcom-themed episodes that take viewers on a path through time, past, present, and future blurring together.
We would have mentioned more Marvel series and films, as there are obvious science fiction elements to superhero narratives, but WandaVision gets a special callout for the way it deals with time, alternate realities, and the glorious weirdness of science fiction all in a short span of episodes.
7. Rick and Morty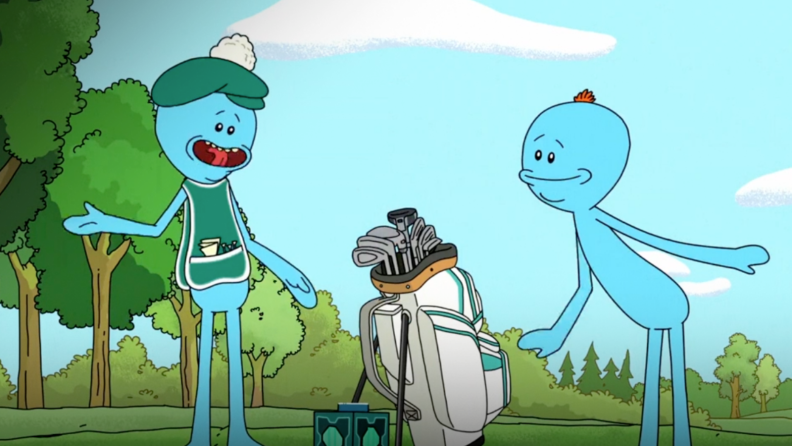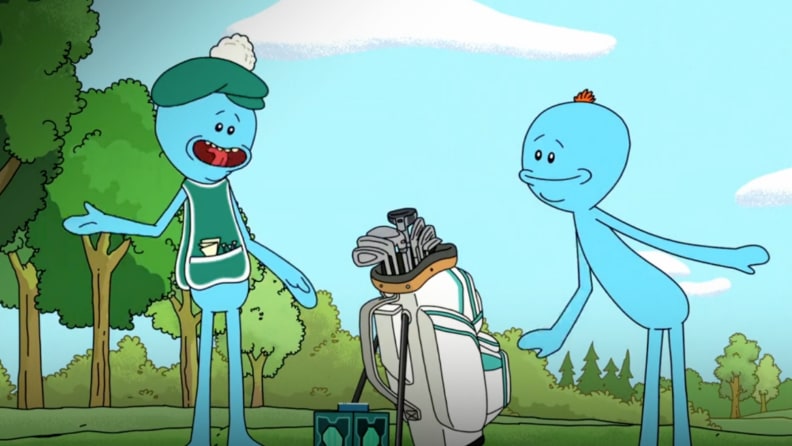 Time travel, inter-dimensional vacationing, multiverses; Rick and Morty has it all. Created by Justin Rolland and Dan Harmon, the comedy sci-fi sitcom series follows the Smith family, primarily the exploits of their grandfather, Rick Sanchez (Justin Rolland) and Morty, Jerry and Beth Smith's son (also voiced by Rolland), as they travel through time and space and explore other timelines, other universes, and more.
Stream Rick and Morty on HBO Max
8. Dark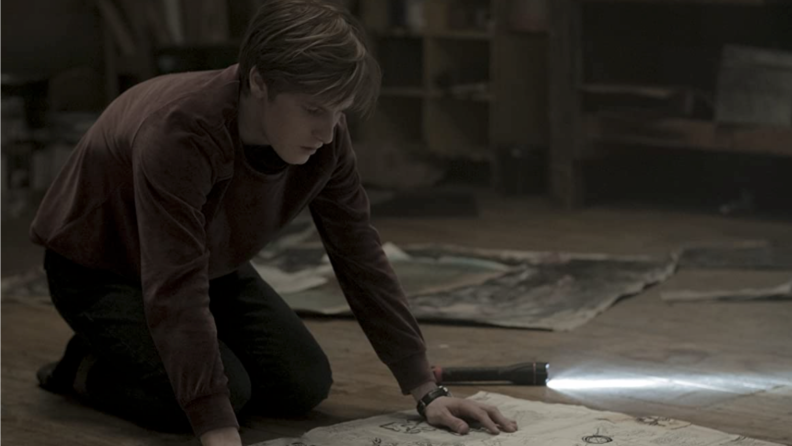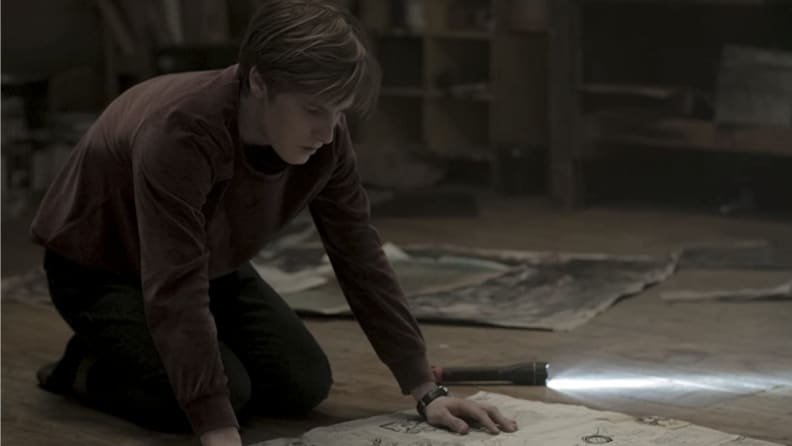 Created by Baran bo Odar and Jantje Friese, German series Dark tells the story of the town of Winden, where children have begun going missing. The series explores the mystery behind the vanishing children, and expands into a tale of time travel, apocalypse, and parallel worlds. Dark was Netflix's first streaming German language series and stars Louis Hofmann, Andreas Pietschmann, Maja Schöne, Lisa Vicari, and many more.
9. Star Trek: The Original Series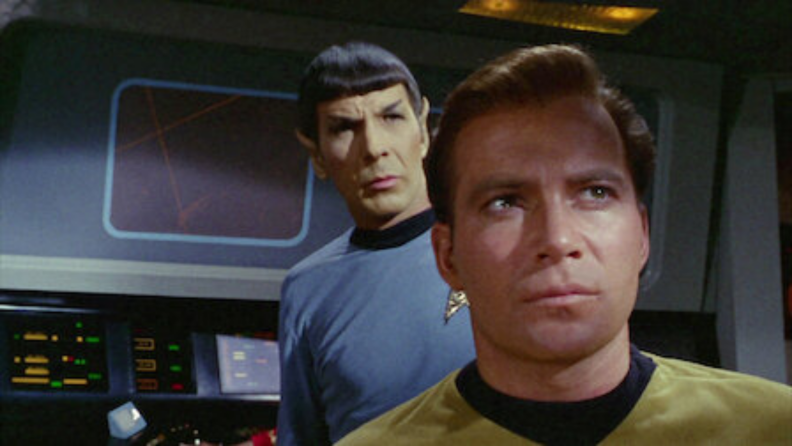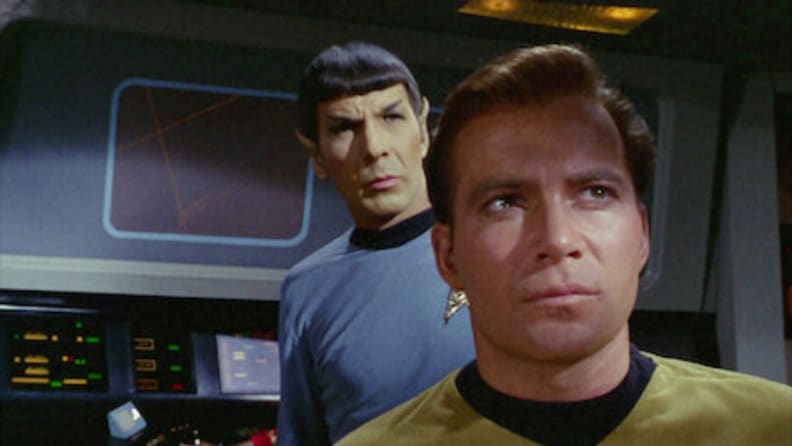 William Shatner, Leonard Nimoy, and DeForest Kelley star in this classic science fiction series about the crew of the USS Enterprise, space-traveling Starfleet members who explore the galaxies in search of knowledge and new life. Star Trek: The Original Series spawned a massive franchise and a fandom that has grown into one of the largest pop culture phenomenons.
Stream Star Trek: The Original Series on Netflix
10. Steven Universe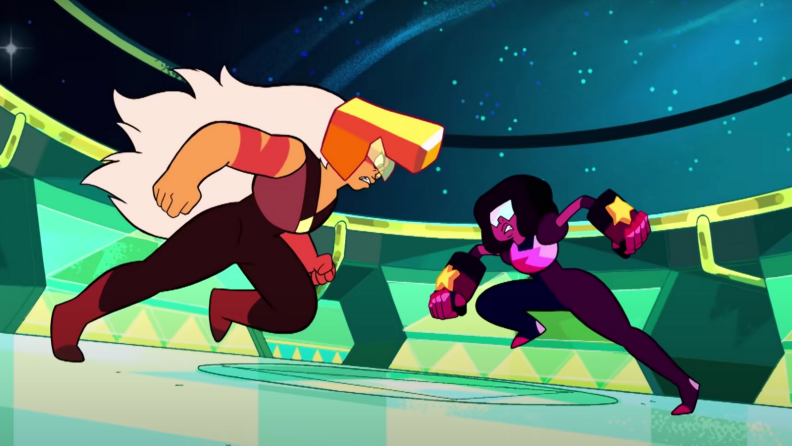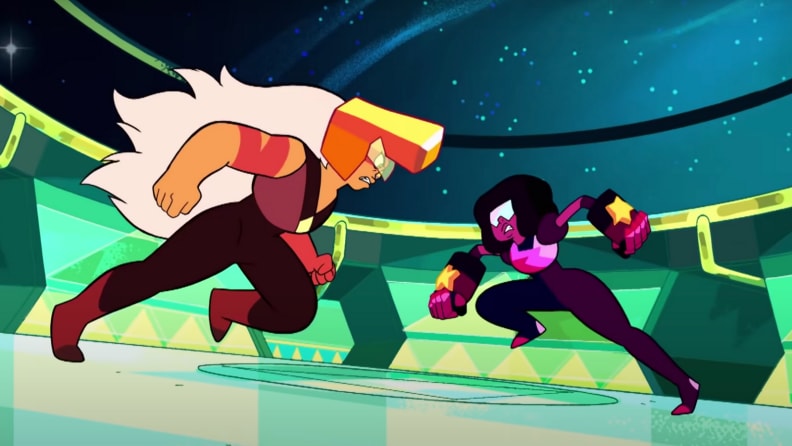 Created by Rebecca Sugar, Steven Universe tells the story of Steven (Zach Callison), a young half-human, half-Gem boy being tended to by his friends the Crystal Gems, Garnet (Estelle), Amethyst (Michaela Dietz), and Pearl (Deedee Magno), alien beings who knew Steven's mother. Steven and the Crystal Gems go on countless adventures together, learning about the nature of memory, grief, and family. Steven Universe is a beautiful, song-filled adventure that will stay with you long after you've watched it.
Stream Steven Universe on HBO Max
11. Black Mirror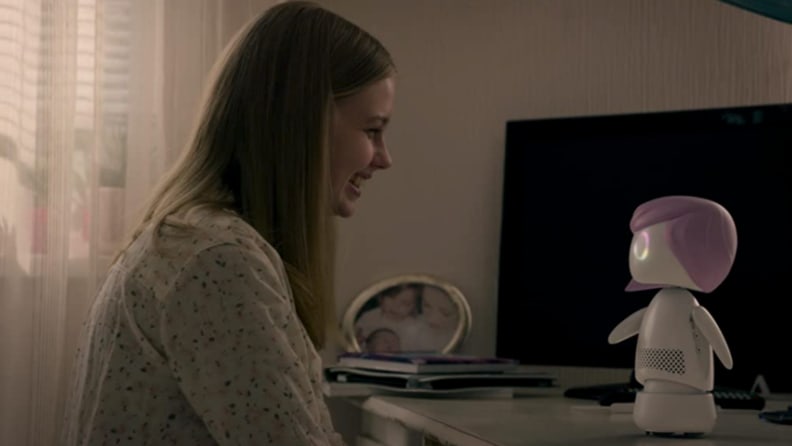 Prepare to be unsettled. Anthology series Black Mirror, created by Charlie Brooker, explores various science fiction themes and ideas through a series of episodes all centered around different ideas or narratives. From the horror and intensity of episodes like "Playtest," to the interiority and contemplativeness of episodes like "San Junipero," Black Mirror asks important questions about the role of technology in the future.
Stream Black Mirror on Netflix
12. Star Trek: The Next Generation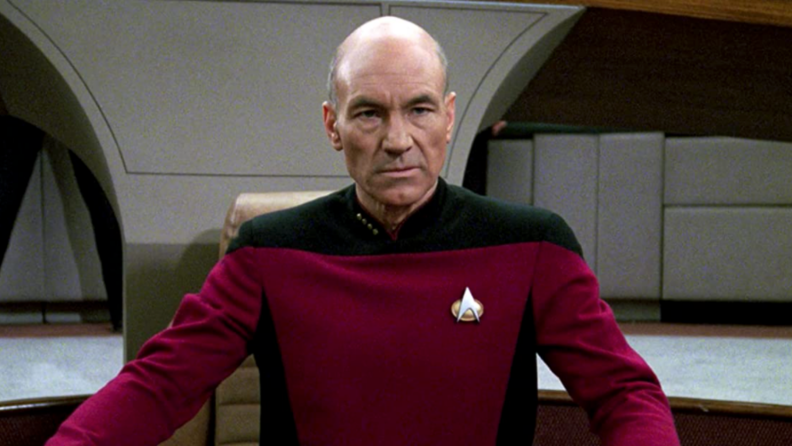 Star Trek: The Next Generation starred Patrick Stewart as Captain Picard, Jonathan Frakes as William Riker, LeVar Burton as Geordi la Forge, Marina Sirtis as Deanna Troi, Brent Spiner as Data, Michael Dorn as Worf, and more as Starfleet explorers traveling the galaxies on the USS Enterprise. Star Trek: The Next Generation takes place one hundred years after the events of the original Star Trek series, and invited a whole new generation of fans to participate in the fandom.
Stream Star Trek: The Next Generation on Hulu
13. Mystery Science Theater 3000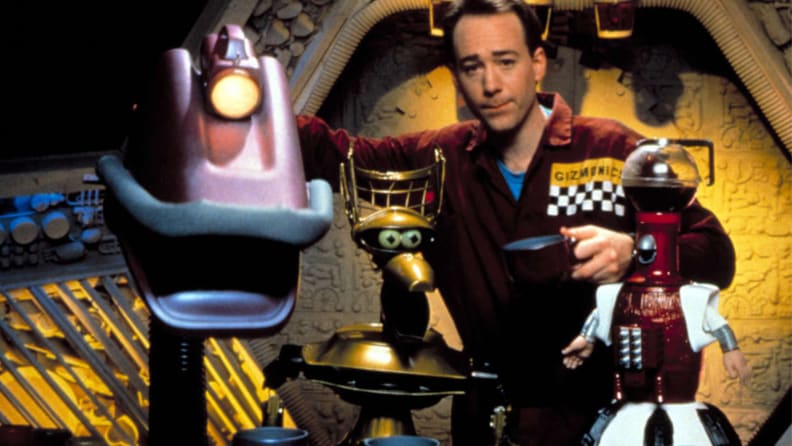 Mystery Science Theater 3000 is a science fiction standard, a cult classic that has heavily impacted a lot of what we would consider nerd culture to be today. The original series created by Joel Hodgson, which aired in 1988, involved hosts and sentient robots watching movies, performing satirical sketches, and discussing pop culture aboard the ship Satellite of Love. The original series was rebooted in 2017 and featured a mostly new cast that includes Jonah Ray, Patton Oswalt, and Felicia Day.
Stream the original Mystery Science Theater 3000 on the MST3K website
Stream the new Mystery Science Theater 3000 on Netflix
14. Doctor Who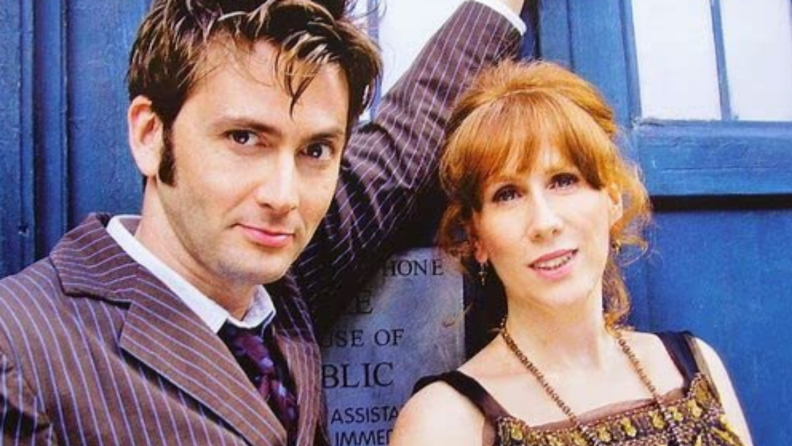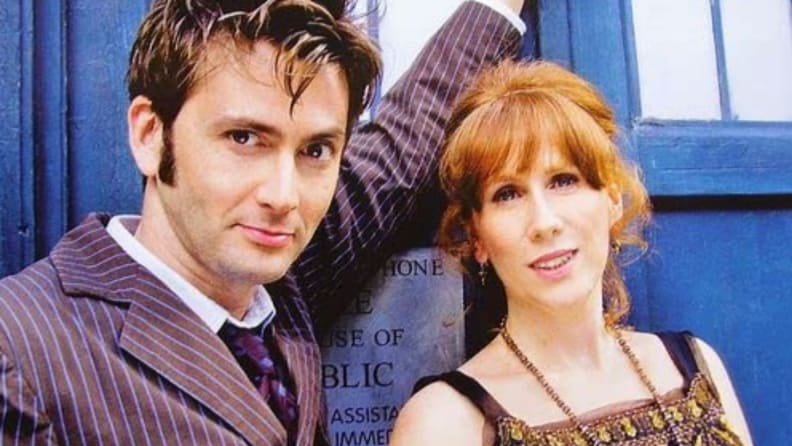 Allons-y. Doctor Who is notoriously difficult to explain, but suffice it to say: An alien being known as the Doctor, who appears in several different incarnations, flies around the universe in a large blue vintage police box, known as the TARDIS, and solves mysteries and problems alongside several human companions. The series has starred several incredible actors as the Doctor, including David Tennant, Matt Smith, Christopher Eccleston, Peter Capaldi, and now Jodie Whittaker. If you have nostalgia from the 1960's version of the series or early Doctors, or simply want to rewatch the BBC series, you're in luck. Streaming the new generations of Doctor Who has always been a bit of a nightmare, with the various seasons scattered across the internet—until now. All twelve seasons of the most recent series, from the Ninth Doctor to the Thirteenth, are available on HBO Max.
15. The Leftovers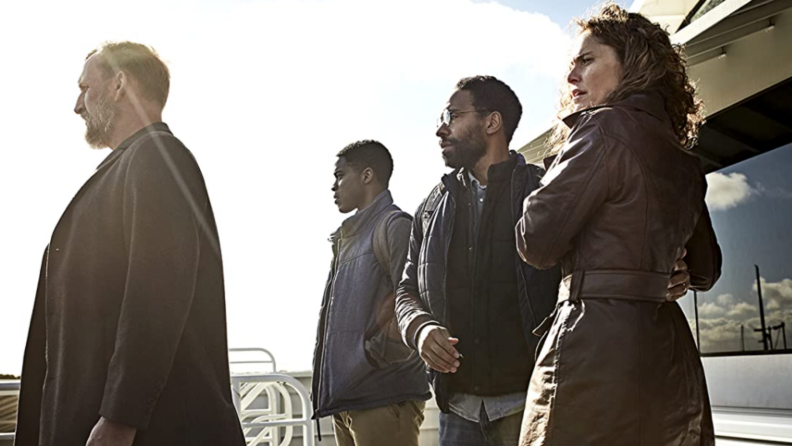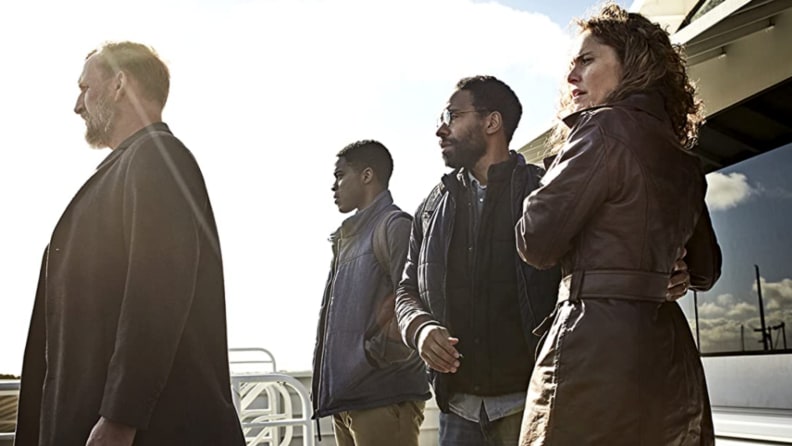 Starring Justin Theroux, Amy Brenneman, Christopher Eccleston, and Liv Tyler, The Leftovers features the story of several individuals dealing with the aftereffects of the "Sudden Departure," a world event that caused the sudden disappearance of 2% of the world's population. Created by Damon Lindelof and Tom Perrotta, The Leftovers explores the dark ways that humanity adapts itself to change.
Stream The Leftovers on HBO Max
16. Humans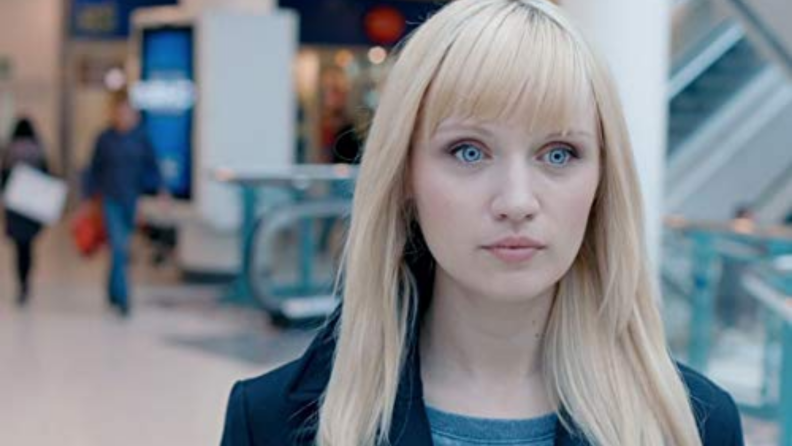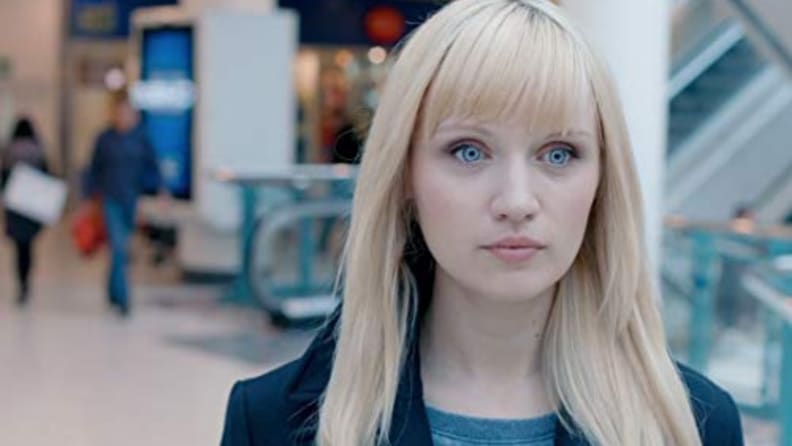 If you're a fan of games like Detroit Become Human or books like Klara and the Sun, this is the series for you. Gemma Chan, William Hurt, Colin Morgan, Emily Berrington, Ruth Bradley, Katherine Parkinson, and more star in Humans, a series (written by Sam Vincent and Jonathan Buckley and based on the Swedish sci-fi drama Real Humans) about humanoid robots called synths who are made to serve their human companions. Over the course of the series the ideas of consciousness and humanity are explored through the synths and the humans that interact with them.
Stream Humans on Amazon Prime Video
17. The X-Files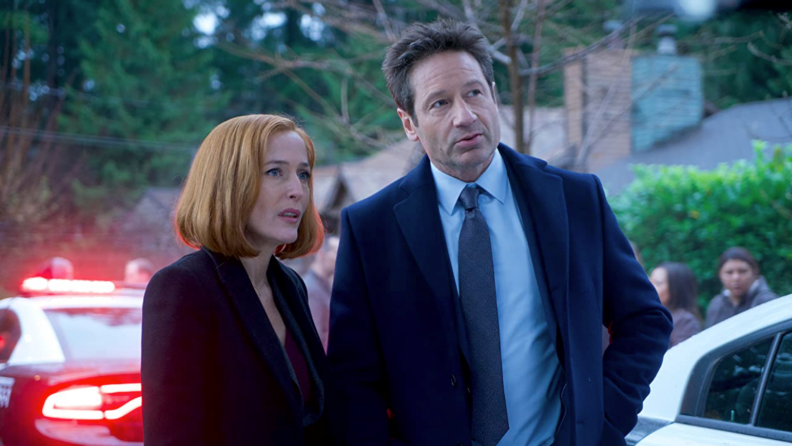 The truth is out there. The X-Files, created by Chris Carter, is perhaps one of the most stellar sci-fi series out there, with lasting iconic protagonists in the form of Scully and Mulder, or Dana Scully (Gillian Anderson) and Fox Mulder (David Duchovny), two FBI agents who investigate the paranormal, unexplained, and unsolved cases (read: extraterrestrial mysteries) that make up the X-Files. The series' first run ended in 2002, but subsequent revivals and seasons have come out over the years, with the most recent season having premiered in 2018.
18. Futurama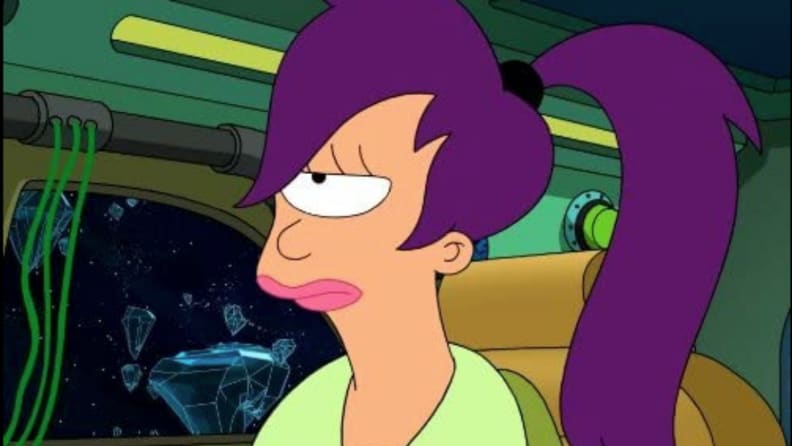 Futurama, one of the most iconic animated sci-fi shows, features the epic story of Phillip J. Fry (voiced by Billy West), a delivery boy who is accidentally wakes up 999 years in the future and begins to work as a delivery person for Planet Express, an interplanetary delivery hub. Along the way Fry meets Leela (Katey Sagal) and Bender (John DiMaggio). Futurama spans 7 seasons and was initially cancelled by Fox, only to be revived by Comedy Central for its last two seasons.
19. Stargate SG-1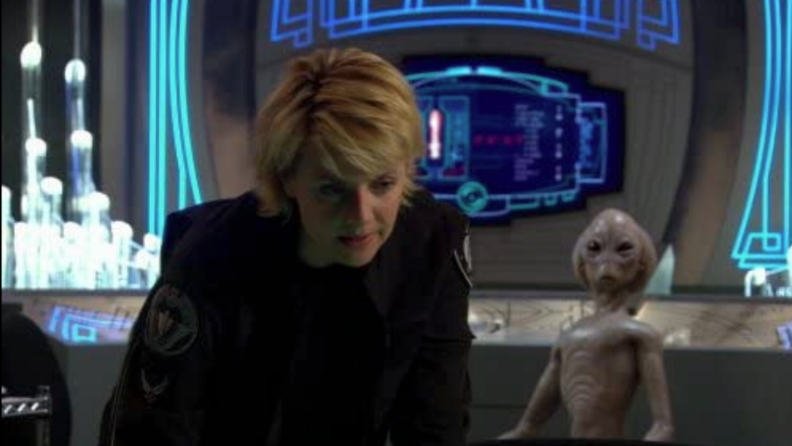 American-Canadian television series Stargate SG-1 follows an Air Force special operations unit, known as SG-1, who explore the galaxy by way of an alien portal called the Stargate in order to defend Earth against alien threats. The storylines in the series draw on world mythologies, and the series functions as a spinoff of the feature film Stargate (also created by Brad Wright and Jonathan Glassner), which introduced the concept of Stargates and the crews involved with protecting Earth.
20. The Handmaid's Tale
Credit where credit is due to Margaret Atwood, whose 1985 book The Handmaid's Tale was taught to me as part of a science fiction course, when in actuality the version of reality that The Handmaid's Tale presents has, at times, felt increasingly close to our own. The Hulu series based on Margaret Atwood's novel stars Elizabeth Moss as Offred (June), a Handmaid in the service of the new theocratic, dictatorial regime that holds the United States in its grip, the Republic of Gilead. The Handmaid's Tale explores the notion of stripped autonomy, and the commodification of female bodies.
Stream The Handmaid's Tale on Hulu
The product experts at Reviewed have all your shopping needs covered. Follow Reviewed on Facebook, Twitter, Instagram, TikTok, or Flipboard for the latest deals, product reviews, and more.
Prices were accurate at the time this article was published but may change over time.