Streaming
20 LGBTQ+ films to stream for Pride Month 2021
Add these queer films to your watchlist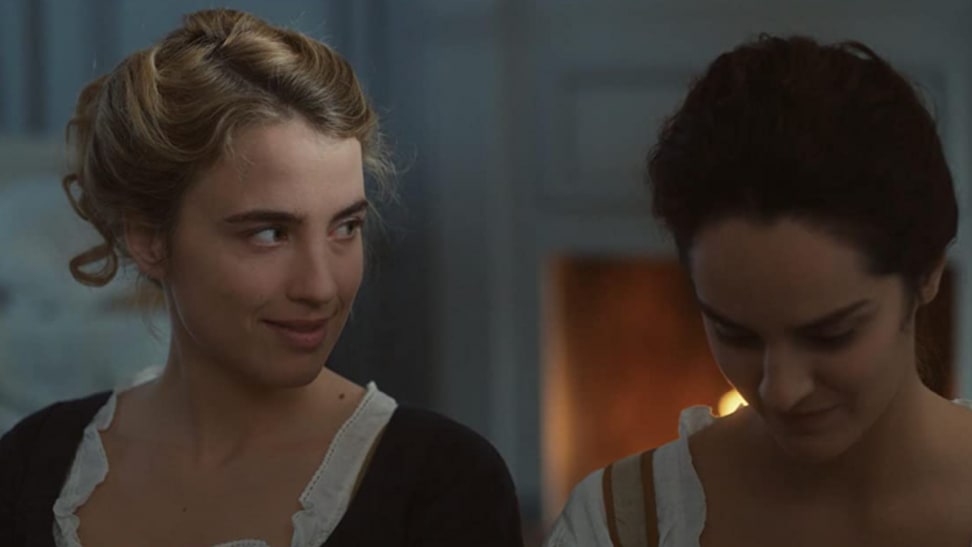 Credit: IMDB
"For whatever reason, we are creatures who want to see our stories reflected back to us, starting with cave paintings to 3D IMAX" (Nick Adams, Disclosure 2020). Art—movies and especially television—has the ability to show us the extent of human imagination, while also providing us with the tools to see our own realities more clearly. The more LGBTQ+ narratives we have, the more doors will be opened for LGBTQ+ characters and stories to be told in the future.
Art also isn't a monolith. The queer films on this list represent aspects of the LGBTQ+ experience, but not that experience in its entirety, and often not perfectly. We tried to gather a broad swath of films, but there's lots of queer cinema that reflects the LGBTQ+ experience in different facets and ways. If you're also celebrating Pride Month 2021, hopefully there's a film on this list that you haven't seen, or have always wanted to check out but never knew how to find it.
1. Disclosure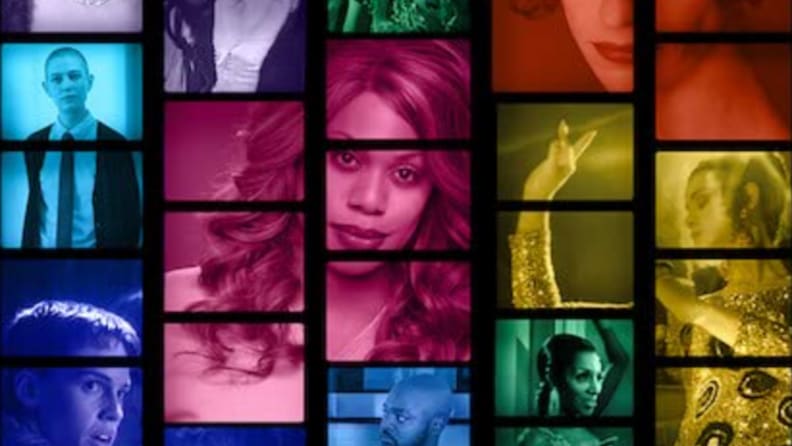 Disclosure is a 2020 documentary by Sam Feder that features transgender artists and creators discussing the history of trans representation in Hollywood, and the various ways in which trans narratives have been portrayed. Featuring Laverne Cox, Bianca Leigh, Lilly Wachowski, Jen Richards, Brian Michael Smith, and many more, Disclosure speaks very specifically to the way that film and television can make or break queer narratives, providing insight or else creating cultural backlash and the wrong kind of cultural perception.
2. The Half of It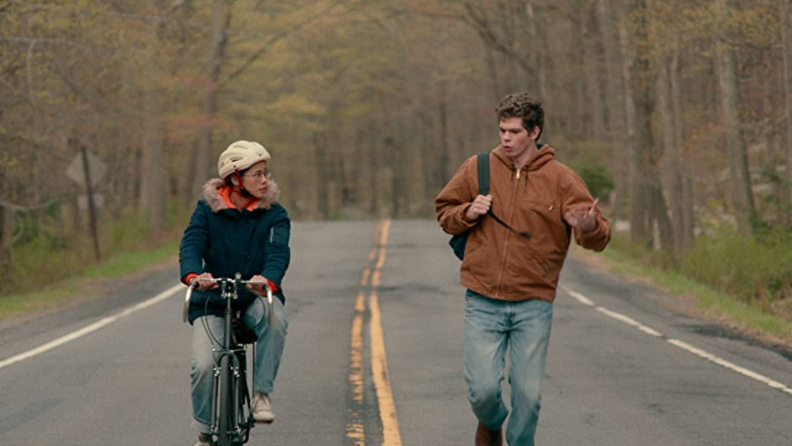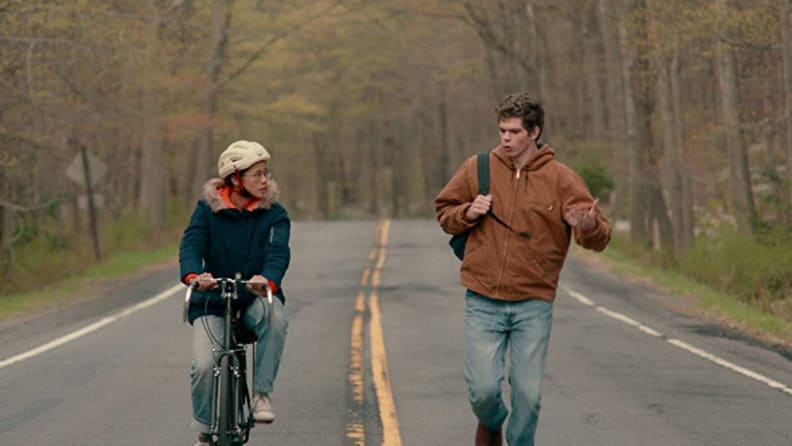 Written and directed by Alice Wu, The Half of It is a beautiful, warm coming-of-age film released in 2020 about Ellie Chu (Leah Lewis), a young woman in the small town of Squahamish who comes to understand her queer identity as she helps her friend Paul Munsky (Daniel Diemer) attempt to get closer to Astrid (Alexxis Lemire) by way of heartfelt love letters.
Stream The Half of It on Netflix_
3. Portrait of a Lady on Fire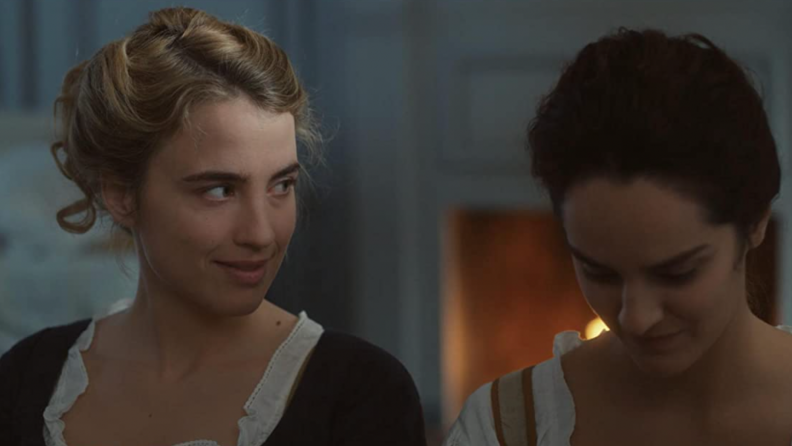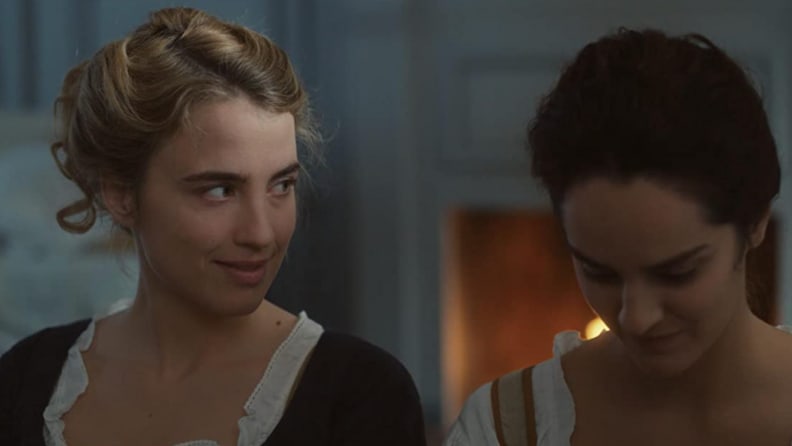 Focused on the story of a French female painter and her aristocratic subject, a young French woman preparing for her marriage, Portrait of a Lady on Fire is a study in quick, furtive glances and yearning, until it blossoms into a sweeping, heady romance between Marianne (Noémie Merlant) and Héloïse (Adèle Haenel). Written and directed by Céline Sciamma, this 2019 film was the first film at Cannes directed by a woman to be awarded the Queer Palm in 2019.
Stream Portrait of a Lady on Fire on Hulu
4. Love, Simon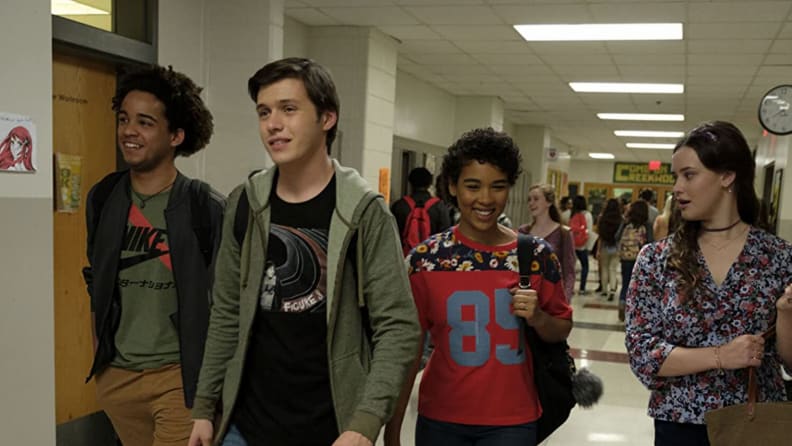 Directed by Greg Berlanti, teen drama Love, Simon follows the story of Simon Spier (Nick Robinson), a closeted, gay high school boy trying to find his foothold in his sexual identity as he begins writing a series of emails to another similarly closeted individual at his high school. The film explores Simon's relationship with his best friends, with his parents, and with his self-image as he navigates his identity in school.
Rent Love, Simon on Amazon Prime Video for $3.99
5. Disobedience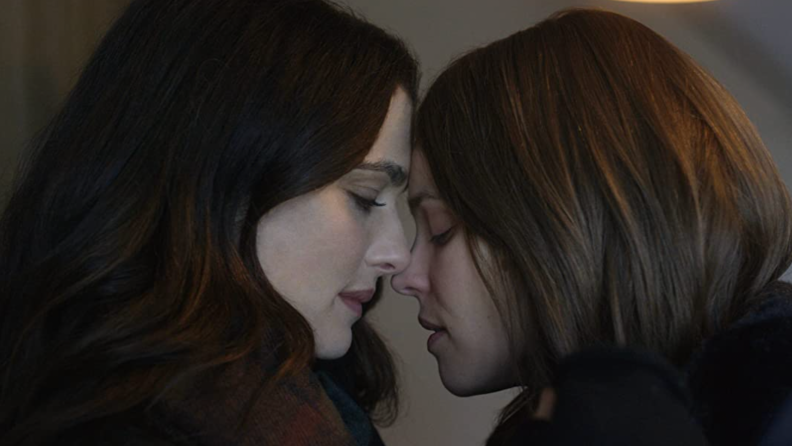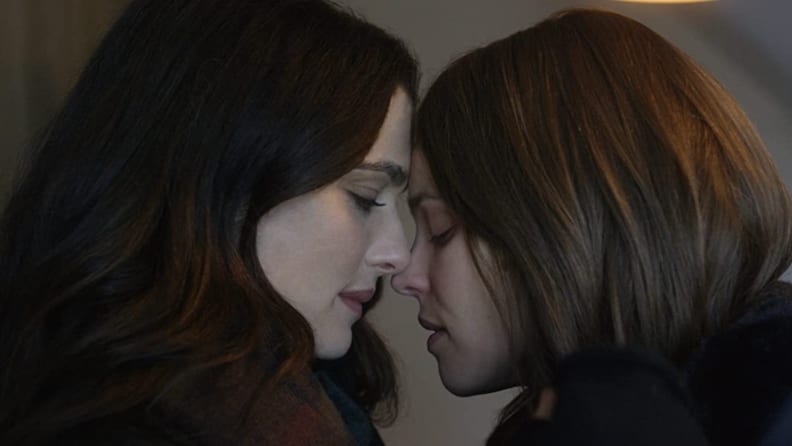 Rachel Weisz, Rachel McAdams, and Alessandro Nivola star in this 2017 queer film about Ronit (Weisz), a lesbian Orthodox Jewish woman who is forced to reconcile her community's beliefs with the life she was living up until her father's funeral. In this movie, directed by Sebastián Lelio, the reason behind her alienation from her community is revealed.
6. Milk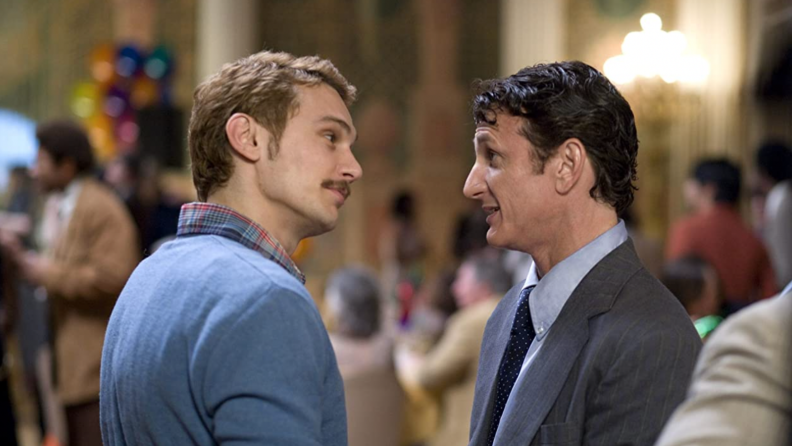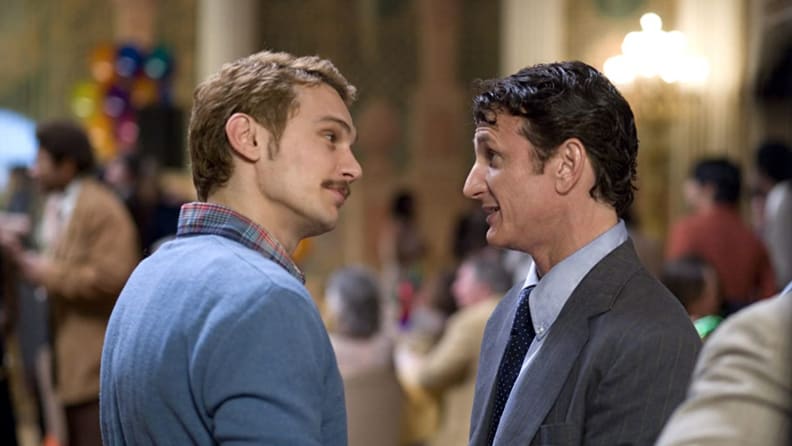 Starring Sean Penn, Emile Hirsch, Josh Brolin, Diego Luna, and more, this 2008 biographical film about Harvey Milk, the first openly out gay person to be elected to public office in California. The movie, which was directed Gus Van Sant and written by Dustin Lance Black, covers Harvey Milk's journey to San Francisco, his rise into a prominent gay activist, and his subsequent political career and assassination at the hands of Dan White.
7. Imagine Me & You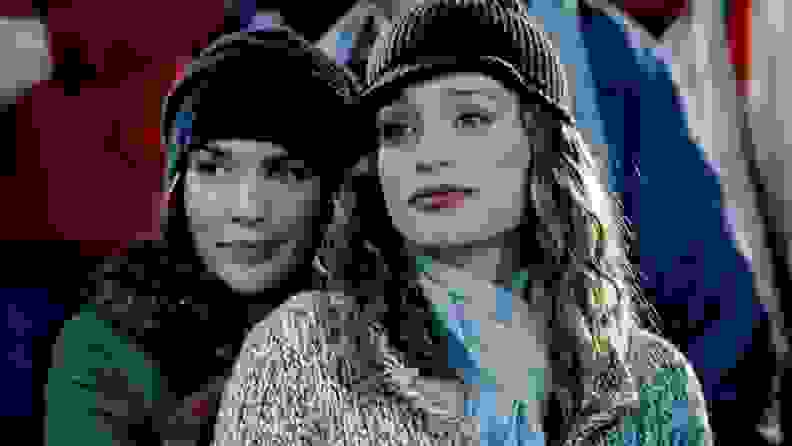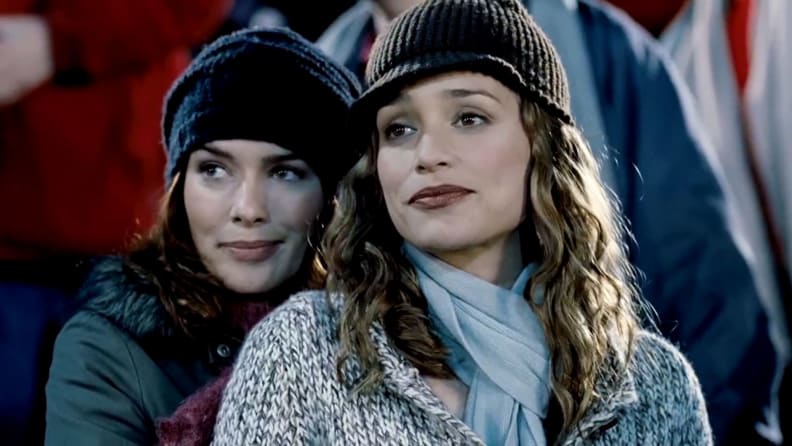 Romantic comedy Imagine Me & You stars Lena Headey and Piper Perabo as Luce and Rachel, a wedding florist and a newlywed woman who meet on Rachel's wedding day and form a relationship that causes Rachel to question her sexuality and her marriage. Over the course of this 2005 film, written and directed by Ol Parker, Luce and Rachel grow closer and embark on a journey toward one another that will change both their lives.
Rent Imagine Me & You on Amazon Prime Video for $3.99
8. Tangerine
Shot entirely on three iPhone 5S smartphones, the 2015 film Tangerine focuses on the story of Sin-Dee Rella (Kitana Kiki Rodriguez), a transgender sex worker who discovers that her boyfriend and pimp, Chester (James Ransone) has been cheating on her. The film, directed by Sean Baker, follows Sin-Dee's quest for revenge with the help of her friend Alexandra (Mya Taylor).
9. The Handmaiden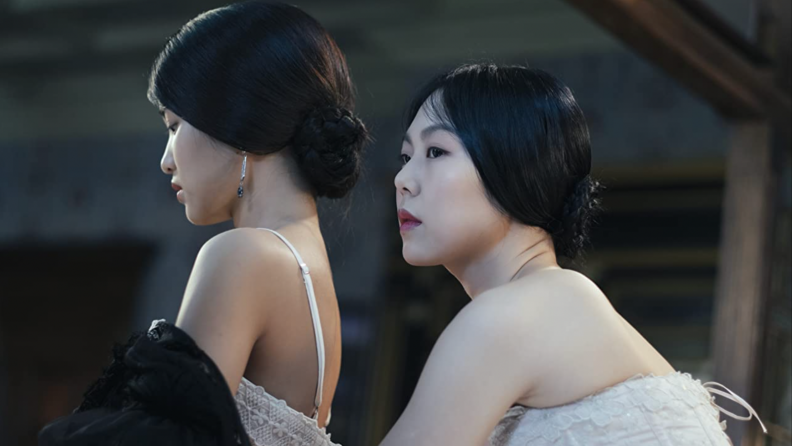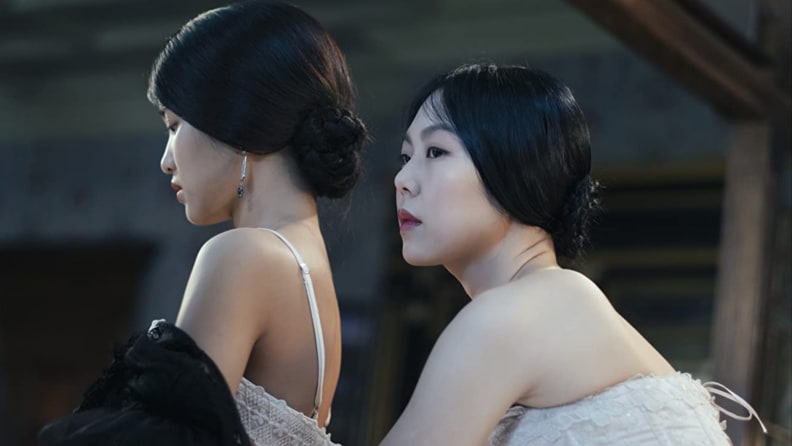 Directed by Park Chan-wook, this South Korean film about a female pickpocket, Sook-hee (Kim Tae-ri), who becomes handmaiden to Lady Hideko (Kim Min-hee) as part of a grand scheme to steal Hideko's inheritance twists and turns into an erotic thriller, and, eventually, a love story. The Handmaiden is lush and gorgeous, and has wowed critics since its release in 2016.
Stream The Handmaiden on Amazon Prime Video
10. Boy Erased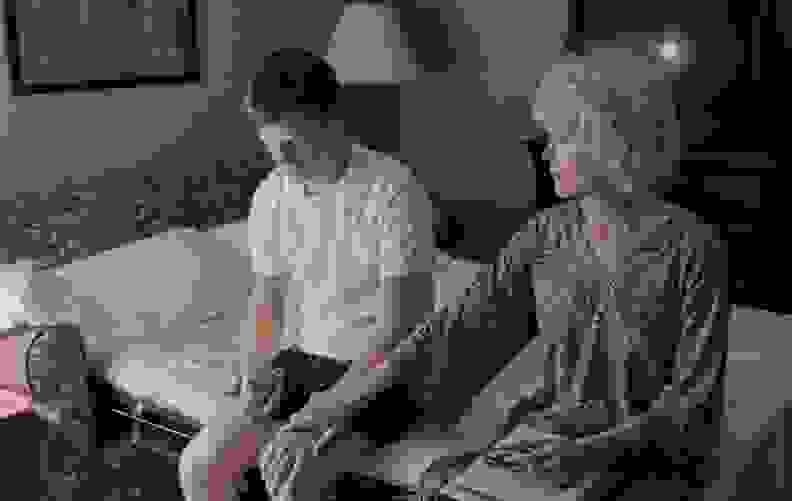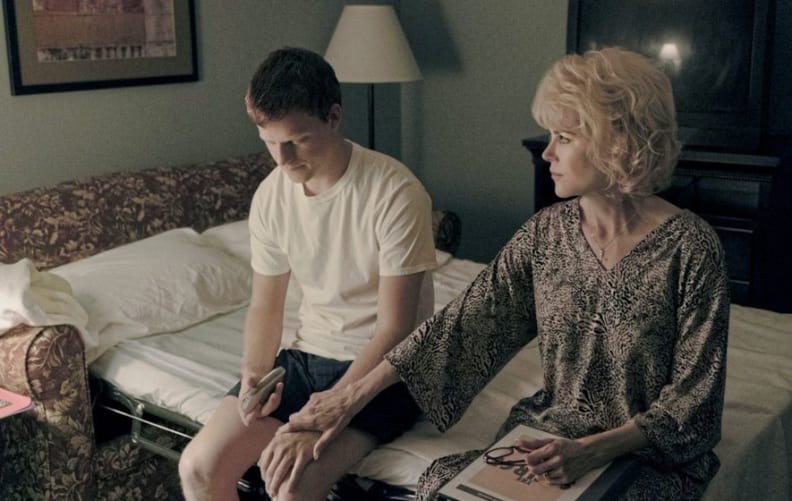 Lucas Hedges, Nicole Kidman, and Russell Crowe star in this biographical drama about a young gay boy forced to attend a conversion therapy program. This 2018 film, written and directed by Joel Edgerton, is based on Garrard Conley's memoir of the same name, and focuses on Jared Eamons (Hedges), the son of a Baptist preacher (Crowe) who is enrolled in conversion therapy and forced to undergo the trauma therein. Boy Erased also stars Troye Sivan as Gary, another conversion therapy attendee, and Joel Edgerton as Victor Sykes, the chief therapist.
11. The Old Guard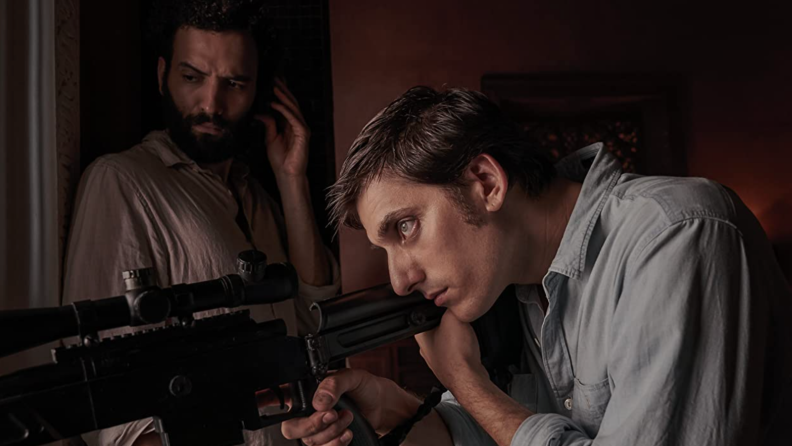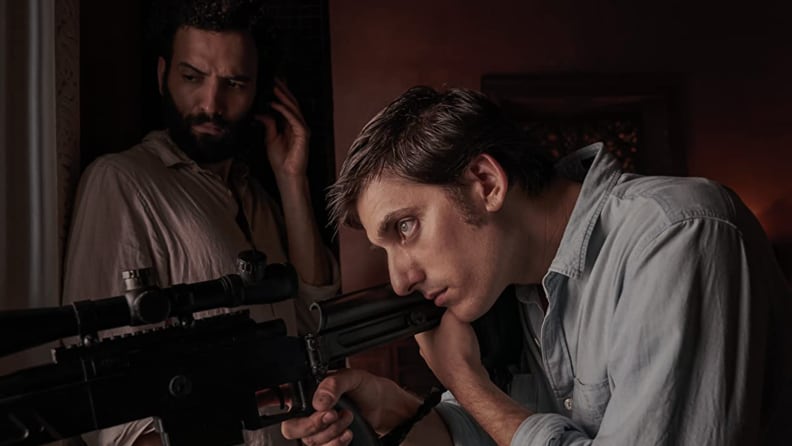 This is a little bit of a wild pick, but hear me out. The Old Guard, a 2020 superhero film directed by Gina Prince-Bythewood, might not align with the rest of the films on this list at first glance, but it contains one of the most affective same-sex romances in the form of Nicky (Luca Marinelli) and Joe (Marwan Kenzari), immortal mercenaries working to protect the mortal world, and each other, from harm. Nicky and Joe meet during the Crusades, in an offscreen enemies-to-lovers plot line, and their love story spans countless generations.
Stream The Old Guard on Netflix
12. Blue is the Warmest Colour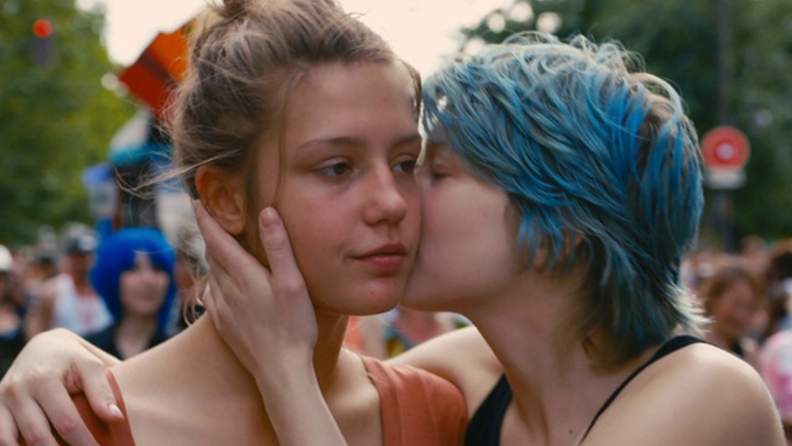 Léa Seydoux and Adèle Exarchopoulos star in this evocative film about a young woman, Adéle (Exarchopoulos) who experiences her sexual awakening in the form of Emma (Seydoux), a young woman with blue hair. This 2013 film—which was co-written, co-produced, and directed by Abdellatif Kechiche—follows Adele and Emma throughout their lives, documenting the ups and downs of their relationship and the tumult of their entanglement with one another.
Stream Blue is the Warmest Colour on Amazon Prime Video
13. Tucked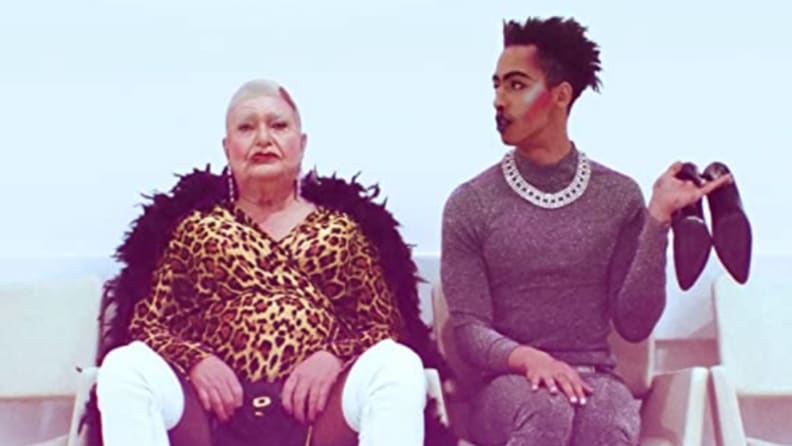 Directed by Jamie Patterson, 2018 film Tucked features the story of 80-year-old drag queen Jackie (Derren Nesbitt), who forms a sweet, unlikely friendship with younger queen Faith (Jordan Stephens) in this heartbreaking tale of illness, reconciliation, and companionship.
14. The Boys in the Band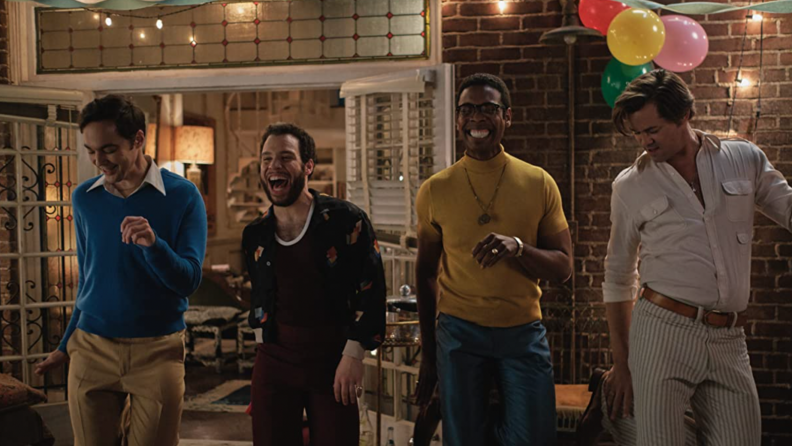 Jim Parsons, Matt Bomer, Zachary Quinto, Andrew Rannells, and more star in The Boys in the Band, a 2020 film inspired by the 1968 play of the same name by Mart Crowley. The Boys in the Band features the intertwined stories of several gay men as they meet up for a birthday party on the Upper East Side of Manhattan, and follows the unraveling of their mutual history.
Stream The Boys in the Band on Netflix
15. Moonlight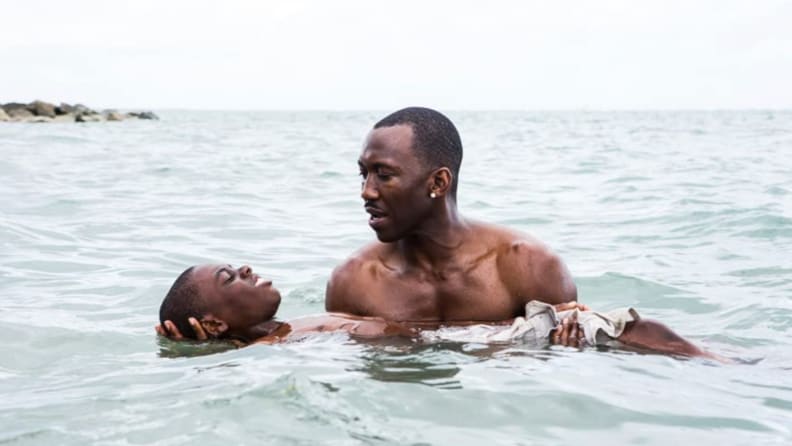 Directed by Barry Jenkins and starring Mahershala Ali, Trevante Rhodes, André Holland, Janelle Monáe, and more, Moonlight is a 2016 film that features the story of Chiron (played as an adult by Trevante Rhodes), a young man navigating his sexuality and his relationship with his childhood friend Kevin (played as an adult by André Holland) in increasingly fraught circumstances with the help of his mentor, Juan (Ali). Based on Tarell Alvin McCraney's unpublished semi-autobiographical play In Moonlight Black Boys Look Blue, this film won the Academy Award for Best Picture in 2017, along with Best Supporting Actor for Ali and Best Adapted Screenplay.
16. Pariah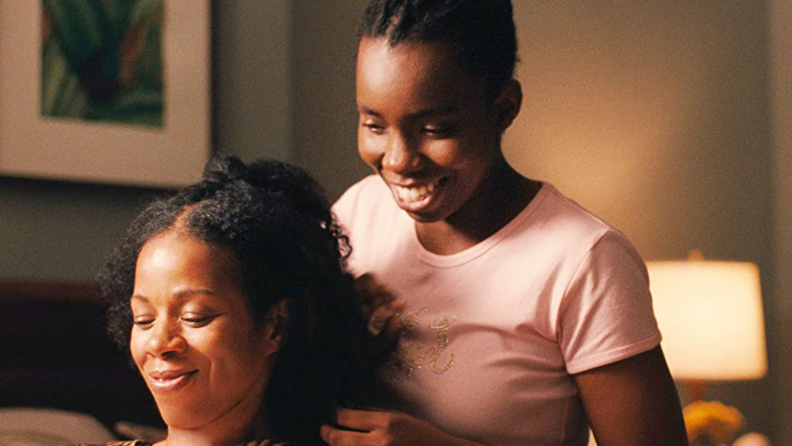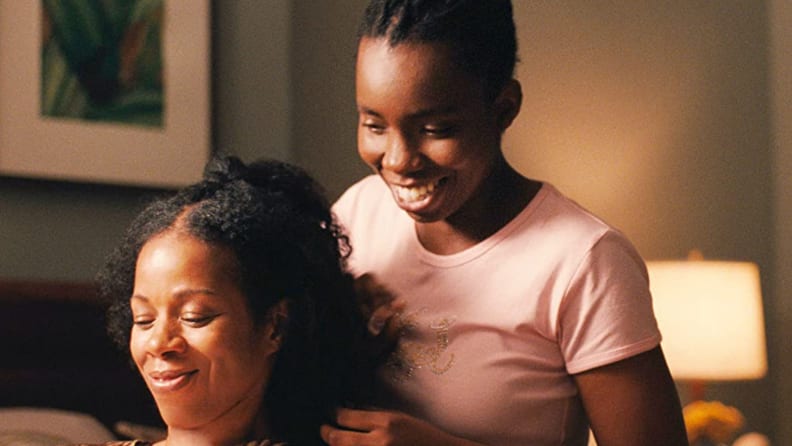 Written and directed by Dee Rees, Pariah is a 2011 film that follows the story of Alike, played by Adepero Aduye, a Black teenager embracing her lesbian identity and accepting herself. The film follows Alike's journey, focusing on her relationships with her friends and family and her eventual move to California to continue her journey of self-discovery.
17. A Single Man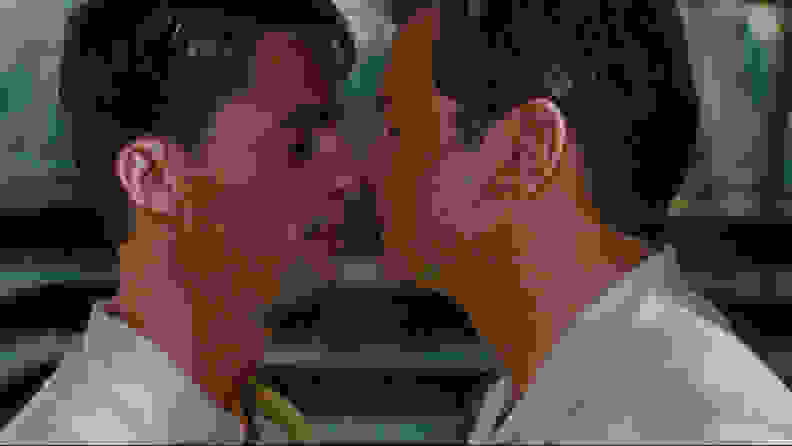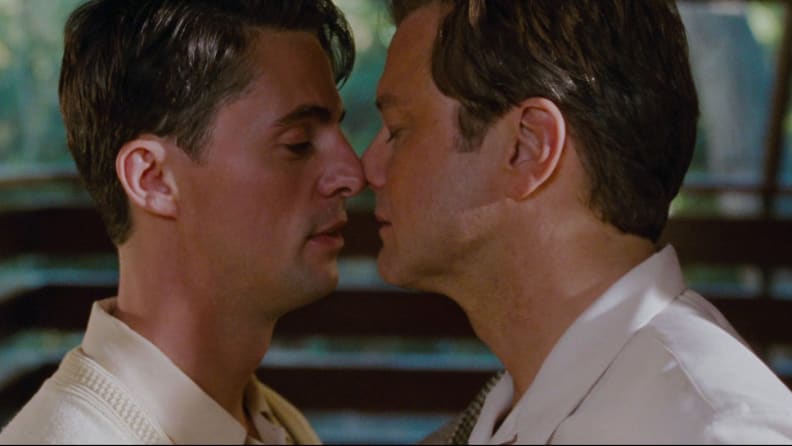 Colin Firth stars as George Falconer, a gay professor dealing with the death of his partner, Jim (Matthew Goode), and struggling to cope with his depression. This 2009 film, the directorial debut of fashion designer Tom Ford, follows Falconer as he ruminates on his partner's death and speaks to the people in his life, including Charley (Julianne Moore) and Kenny (Nicholas Hoult).
Stream A Single Man on Netflix
18. Saving Face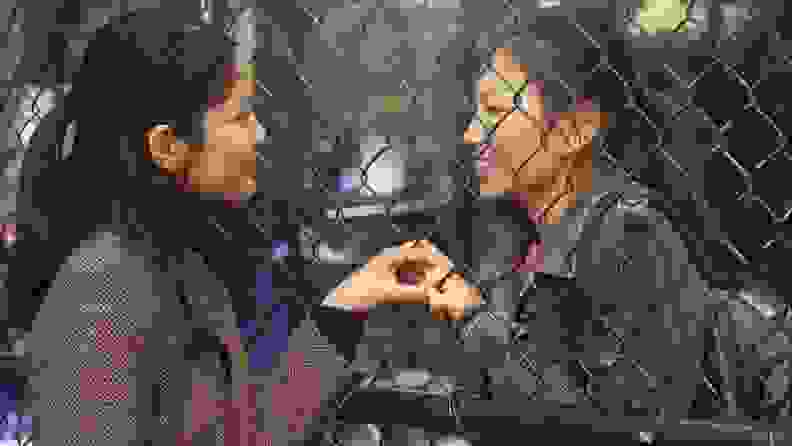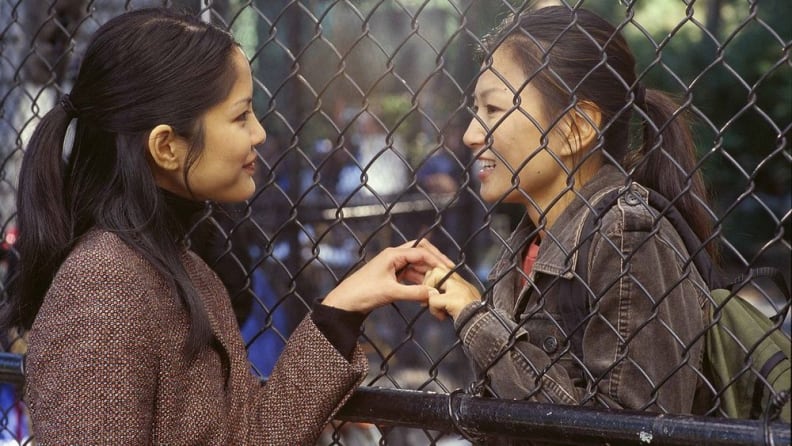 Directed by Alice Wu (of The Half of It ) in her feature-length debut, Saving Face is a 2004 romantic-comedy focused on the story of Wilhelmina (Michelle Krusiec) and her love interest Vivian Shing (Lynn Chen), as both women balance their growing attraction for one another with the familial expectations for them.
19. Supernova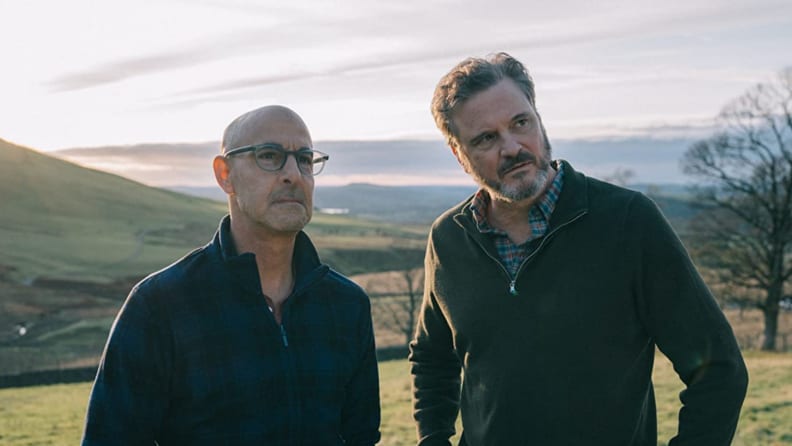 Stanley Tucci and Colin Firth star as Sam and Tusker Milliner in this sweet, heartbreaking film about a couple traveling across England's Lake District in the wake of devastating news about Tusker's dementia diagnosis, seeking to spend the rest of Tusker's life enjoying their time together. Written and directed by Harry Macqueen, this film premiered in 2020.
20. Carol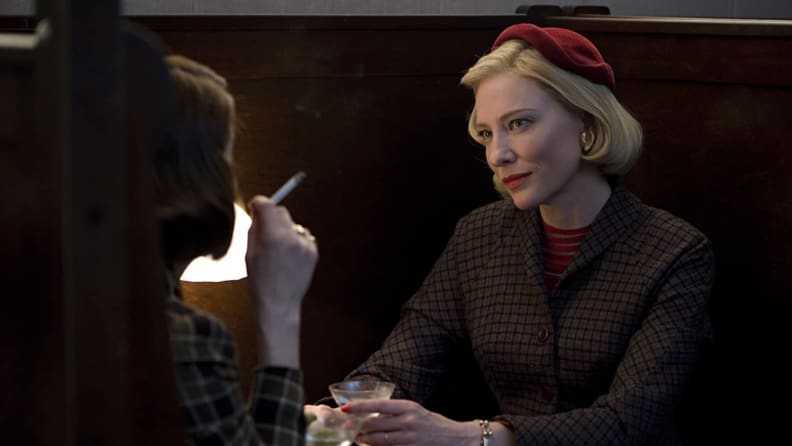 At last, Cate Blanchett. Carol is a 2015 period film directed by Todd Haynes, and that follows the story of Therese Belivet (Rooney Mara), a photographer whose run-in with older, married woman Carol (Blanchett) changes both their lives. Carol is in the middle of a divorce with her husband, who is attempting to take custody of her daughter, Rindy. Therese's relationship with Carol unfolds in mingled moments of tragedy and beauty over the course of the film.