Style
I tried Bombas and now I can never go back to regular socks
I'm willing to pay the higher price for these.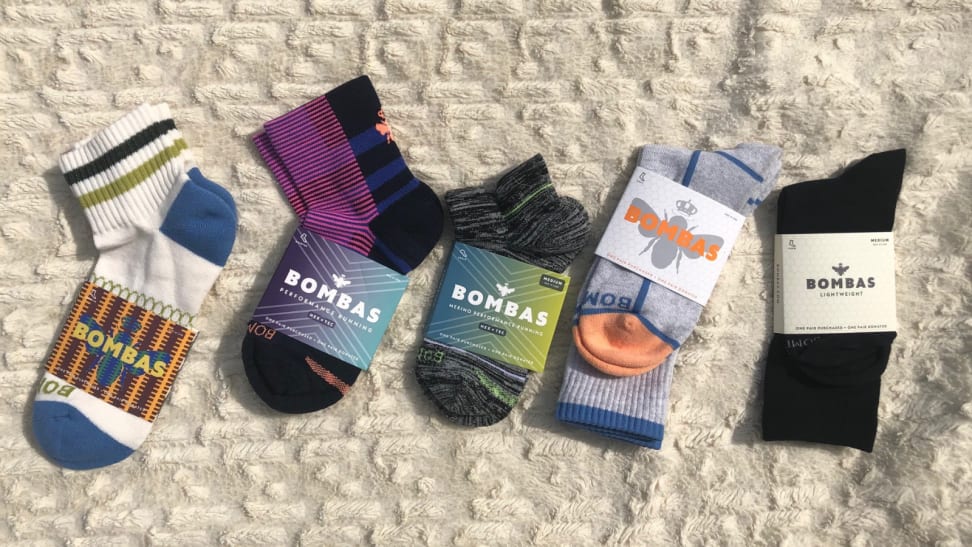 Credit: Liv Birdsall
Last Christmas, everyone in my boyfriend's very large family got a pair of Bombas socks with Sesame Street characters on them. Normally, I wouldn't consider myself a specialty sock person. I like good quality socks for biking, running, and daily wear, but I'm not one to shell out for a single pair unless they're really fancy or at a merch table for a band I like.
However, once I saw how much everyone loved their new socks at Christmas, I too wanted to jump on the Bombas bandwagon. I ordered the Merino Wool Running Ankle Socks, Performance Running Quarter Sock, and Lightweight Calf Socks.
Saying that Bombas socks changed my life would be a bit dramatic. But I fell in love with the comfort, style, and warmth they provide. After trying these pairs, I realized the difference good socks can have in your day-to-day life.
What is Bombas?
Bombas sells socks, T-shirts, and underwear—but mostly socks. It all started in 2013 when its founders learned that the most requested item in homeless shelters is socks. To address that need, for every pair of Bombas socks sold, the brand donates a pair to a homeless shelter. To date, Bombas reports it has donated over 47 million pairs.
Bombas also prides itself on its sustainability efforts. The brand is Certified B Corp, meaning it scores well in terms of environmentally friendly material sourcing, ethical production, and transparency.
What I like about Bombas socks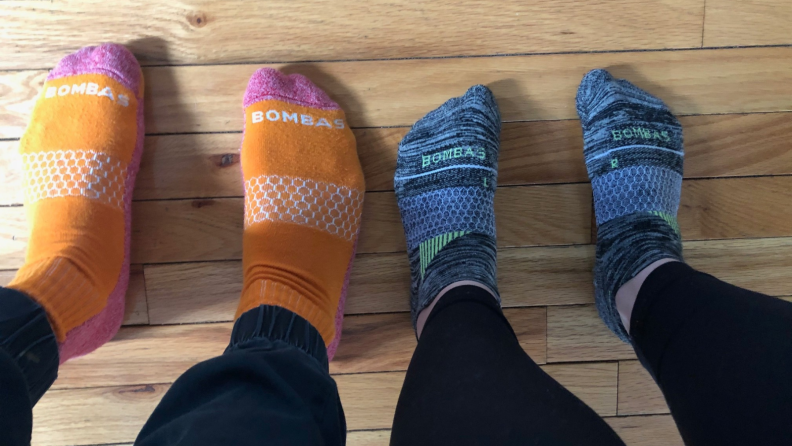 I have never been particular with socks as long as they meet a few requirements. They have to stay in place—i.e., not slide down my heel—and they need to breathe well so my feet don't get soggy or stinky. Bombas achieved both and surpassed my expectations. Bombas socks come in more sizes than typical brands (what even is "9-11," anyway?). I normally wear a women's size 8.5 in shoes and found the size medium socks to fit snugly on my foot. The socks have several design features to help them stay in place on your feet: a "Y-stitched" heel and a "honeycomb arch support system" (which help the sock contour to the foot), as well as "strategic zone cushioning" and "airflow venting," which is to say they're very comfortable and very breathable. The cotton fabric is soft and a little compressive and even after several washes, the socks didn't stretch out or pill.
Of all the styles I tried, the Quarter Sock is my favorite and has become my go-to. It's comfortable and supportive, and the top of the sock hits right above my ankle. I'm a big fan of this height because I can wear them with my hiking boots, rain boots, and taller shoe styles in the colder months. I wore these while lounging around the house and on a long hike, and they kept my feet warm in both situations.
Psst! After a few wears, I also noticed there's a cute message sewn into the inside of each pair of socks. (I'll let you discover what it is for yourself.)
What I don't like about Bombas socks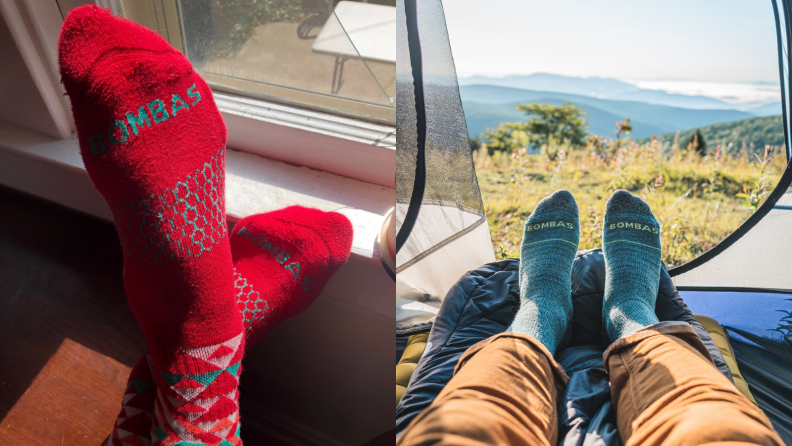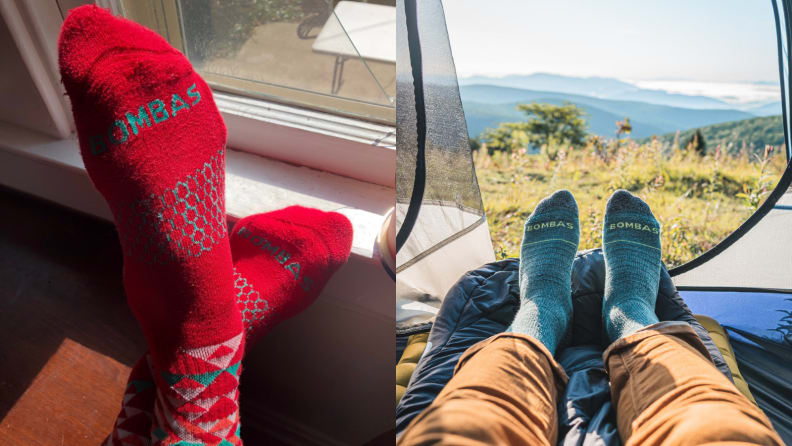 I love the socks but I don't love the price. Bombas socks are pricy, at about $12 to 17 a pop, which is a lot more than the standard Hanes socks you'll find on Amazon for $11 for a pack of 10. However, I understand that Bombas donates a pair for each one you buy, so for some, paying a little extra might be worth it.
Should you buy Bombas socks?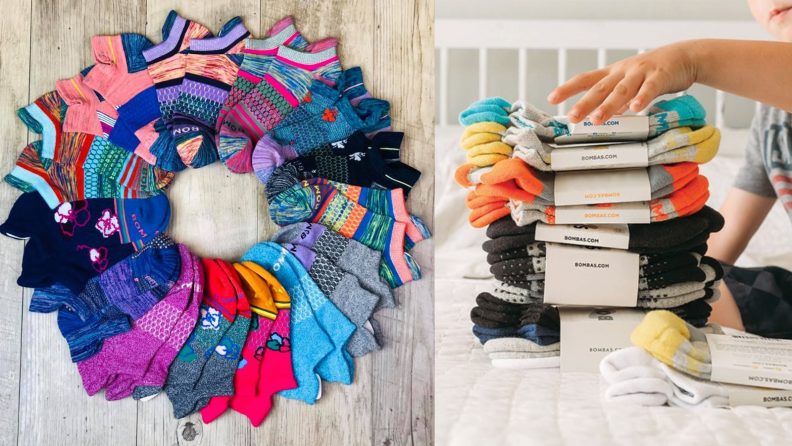 If you like socks that are soft and slightly compressive, Bombas socks are the way to go. You can wear them for almost any occasion and there are plenty of prints and colors to fit your personality. And, with every pair you add to your sock drawer, you're giving someone else a chance to feel the same way.
However, if you don't mind a cheap six-pack of ankle socks from Walmart or some calf socks from Target, you'll probably be fine sticking with what works for you. For me, the price isn't a dealbreaker though. I've also come to realize that I don't need a ton of socks—I wear sandals often in the summer—so having well-made socks that last is a better fit for my lifestyle than cheap pairs that fall apart quickly. And because I'm an active person, I need socks that won't lead to blisters. I think Bombas are worth the money, and anyone who appreciates quality socks for activities like running, biking, hiking, or just being on your feet all day will agree.
The product experts at Reviewed have all your shopping needs covered. Follow Reviewed on Facebook, Twitter, and Instagram for the latest deals, product reviews, and more.
Prices were accurate at the time this article was published but may change over time.