Tech
9 great gifts for gadget-loving dads
Whether he loves to cook, hike, or golf, we've got the perfect gift.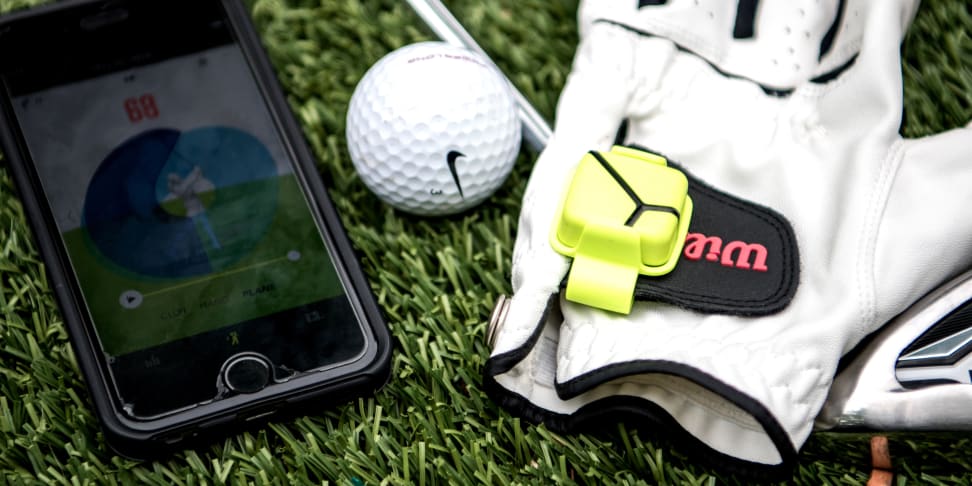 Credit: Reviewed.com / Kyle Looney
Let's be real: It's hard to find a good gift for Father's Day. There are lots of easy, popular choices, but you need to really know dad to get him what he really wants. (Or have access to his Amazon wishlist.) And if pops loves gadgets, it can be even trickier to get something you know he'll like.
We've got guides coming up for the best smartwatches, wireless earbuds, and soundbars, but if your father (or husband) is into other hobbies, there are plenty of techy gifts that'll be a better fit.
Lucky for you, we've scoured the web to find the best gadgets for pretty much every dad. We found great gifts for camping, golfing, fishing, cooking, and more. And to make sure you're getting a great product, we analyzed professional reviews, user opinions, and Amazon rankings—and tried out quite a few products, ourselves.
Golfing & Tennis: Zepp 3D Swing Analyzer
Is your dad a golf addict or tennis enthusiast? One gift that'll definitely help improve his game is the Zepp 3D swing analyzer. Best of all, it works for golf, tennis, baseball, and softball, so you don't have to get multiple devices if he's into multiple sports.
Depending on the sport(s) dad will use it for, you'll need to buy a kit with the appropriate mount. For golf, the sensor attaches to a golf glove, while it's attached to the base of a tennis racket or bat for the other sports.
The company sells two versions of the sensor—the original Zepp ($99 to $129 at Amazon.com) and the Zepp 2 ($149 at Amazon.com). The newer model has better battery life, Bluetooth LE connectivity, and a second gyroscope, but it doesn't seem to work with tennis.
According to user reviews, the only notable issue is that the Zepp doesn't work reliably with every Android phone. For its part, the company says it should work with "newer" Android devices.
Fishing: Deeper Smart Fishfinder
For dads and husbands who prefer to spend the early hours of the morning with a rod and reel in hand, consider a wireless fishfinder. Essentially a large bobber packed with sonar and Bluetooth, the Deeper Smart Fishfinder ($199 at Amazon.com) can be hooked to the end of a fishing line and cast out, or attached to the side of a boat.
It wirelessly connects to a phone or tablet, allowing your dad to see the depth and layout of a lake bed or seafloor, including where the fish are hiding.
Deeper is an Amazon bestseller with hundreds of five-star reviews. It's not cheap, but you'll get what you pay for with this product. For more hardcore fishermen, the company also sells versions of Deeper with higher-quality sonar and even built-in GPS.
Hiking: Garmin eTrex 20x GPS
If your dad loves hiking, he needs a good GPS unit. Sure, he could rely on his smartphone, but it won't last nearly as long as a standalone GPS. And one of the best products you can buy for this purpose is the Garmin eTrex 20x ($175 at Amazon.com).
This compact GPS has 3.7 GB of internal storage for maps, expandable storage via a microSD card slot, and 25-hour battery life. It's a best-seller, and was a favorite pick in Outdoor Gear Lab's roundup.
The only potential downside? The eTrex 20x isn't rechargable, instead relying on two AA batteries. But with maps for hiking, boating, and driving, you'd be hard-pressed to find something better. (And if you're out on an extended backpacking trip, AAs beat rechargeables any day.)
Camping: Anker 21W USB Solar Charger
Camping and hiking are popular escapes for people of all genders and ages, not just dads. But if you want to be sure you can still get in touch with pops while he's out in the woods, you might want get him a solar charger. We recommend the Anker 21W USB Solar Charger ($59.99 at Amazon.com).
This foldable, three-panel charger is capable of charging two devices at once and easily fits in a backpack. The Wirecutter and Outdoor Gear Lab heaped praise upon similar 15-watt and 14-watt versions of this charger. But since you can get this far more powerful version for about $20 more, we think it's the superior choice.
Hunting Rangefinder: Nikon Aculon Laser
Want to help dad take down some big game? A hunting rangefinder could make his time in the woods a lot easier. Based on our research, the Nikon Aculon Laser Rangefinder ($146.94 at Amazon.com) is easily the best choice.
The Aculon has drawn rave user reviews, and Outdoor Life considers it one of the six best rangefinders on the market. It's easy to use, with single-button operation, and works with targets as much as 550 yards away. It also comes with a "distant target priority mode," meaning it will target the furthest object in a cluster of objects, like a deer hidden behind trees.
Golfing Rangefinder: Bushnell Tour V3 Jolt
If your dad is more likely to end up in the woods with a five iron than a rifle, you might want to consider a golfing rangefinder. These units focus on close objects (like flags) instead of more distant objects (like animals).
We recommend the Bushnell Tour V3 Jolt ($248.99 at Amazon.com). Like the Nikon Aculon, this model is quite popular with users. It boasts "Pin Seeker Technology," which allows it to easily find the flag at the end of a given hole, and works at a range of up to 1,000 yards (though that would be a really difficult hole). Many of the Tour V3 Jolt's hundreds of five-star reviews also note that it's very accurate and easy to use.
Cooking: Thermoworks Thermopop Thermometer
For dads who love to cook, there are plenty of gifts to help hone culinary skills. Cookbooks, cooking classes, and _____ of the month clubs all come to mind. But if dad's a big-time carnivore, there's really only one way to go: a great meat thermometer.
A well-calibrated thermometer takes the guesswork out of roasting, grilling, and smoking, and ensures your carne is as delicious as it can possibly be. Our favorite? That's easy: the Thermoworks Thermopop ($21.75 at ThermoWorks.com).
We recommended it just last month in our guide to essential grill accessories, and for good reason. This nifty pen-style thermometer is beloved by our oven and grill experts for its fast, precise readings, backlit display, and compact design. And if dad's not big on red, don't worry—there are eight other colors to choose from.
Motoring: Automatic Connected Car Adapter
If your dad is anything like mine, then he loves cars more than he loves most people. For gearheads like him, one of the best gifts you can give is a nifty little gadget called Automatic ($99.69 at Amazon.com).
This tiny adapter plugs into the OBD2 diagnostic port found on most recent cars (1996 model year and newer), and wirelessly streams information like engine data, check engine light codes, and even fuel level straight to a companion app. Set his phone or tablet up on the dashboard with a simple car mount and he can see everything that's going on with his car at a glance.
Bonus: It'll also notify 911 if he gets in an accident, making it not only a gift that he'll love, but one that could give you some extra peace of mind.
Playing Music: LittleBits Electronics Synth Kit
Our last gift idea comes courtesy of our friends at USA Today's Dad Rock podcast. We asked hosts Patrick Foster and Jim Lenahan for their best music-related gift ideas, and boy did they deliver. But if we had to narrow it down to one pick, we'd go for the LittleBits Electronics Synth Kit ($149.99 at Amazon.com).
Not can dad to dabble in creating his own sounds, but it's something he can share with the kids. Perhaps the coolest thing about this kit is that it can be used to create one of three different devices—a keytar, a synth spin table, and a "synth pro station." For $150, it'll create hours of musical bonding time for dads and their young ones.
---
---
Related Video