When ASUS introduced the ZenFone 2 earlier this year at CES, it immediately impressed with a great combination of design, power, and affordability. The $200 device boasted a 64-bit Intel Atom processor (the first on the U.S. smartphone market), a 5.5-inch 1080p display, and a stylish brushed metal look.
Now, nine months later, the company has announced five new ZenFones at IFA 2015 in Berlin, all of them variants of the ZenFone 2. The new devices represent an ambitious onslaught on the smartphone market from an upstart manufacturer looking to compete in the same bargain-premium space as Motorola.
---
ZenFone 2 Deluxe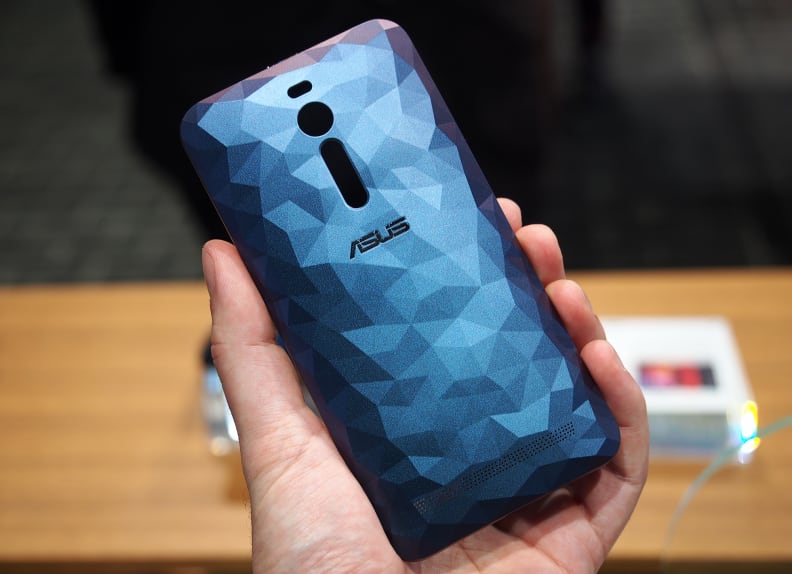 The ZenFone 2 Deluxe is essentially a premium take on the original ZenFone 2, adding a unique "crystal" design back plate, extra RAM, and extra storage—up to 256GB onboard, which is pretty impressive. Otherwise, it's identical to the original ZenFone 2.
• 64-bit Intel Atom processor
• 5.5" 1080p display
• Unique "crystal" finish in blue or white
• Up to 128GB of storage (256GB w/ special edition)
• 4GB RAM
---
ZenFone Max
Take the ZenFone 2, give it a massive 5,000mAh battery and a lower-res screen, and you've got yourself the ZenFone Max. With basically double the charge of your average smartphone, this thing should keep you going for at least a couple days. And if you don't need that much, you can share your juice with friends and colleagues. Yep, the Max can function as an external battery pack, actually charging other phones.
• Qualcomm Snapdragon 410 processor
• 5.5" 720p IPS display
• 5,000mAh battery
• 13MP camera w/ laser-assisted AF
• 2GB RAM
• Can function as battery backup
---
ZenFone 2 Laser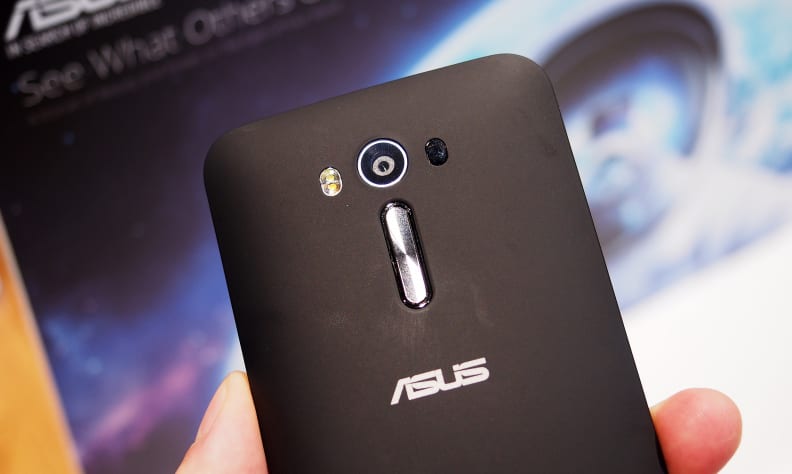 Like the popular LG G4, which boasts one of our favorite smartphone cameras, the ZenFone Laser features laser-assisted autofocus that helps ensure your shots are in focus, regardless of lighting conditions. We're not sure whether ASUS imported the tech directly from LG or cooked up its own version, but the results in our hands-on demo were pretty impressive.
• 64-bit Intel Atom processor
• 13MP camera w/ laser-assisted AF
• Qualcomm Snapdragon 410 processor w/ 2GB RAM
• 5.5" 720p display
• 3.9mm thick
• Touch-sensitive through gloves
---
ZenFone Selfie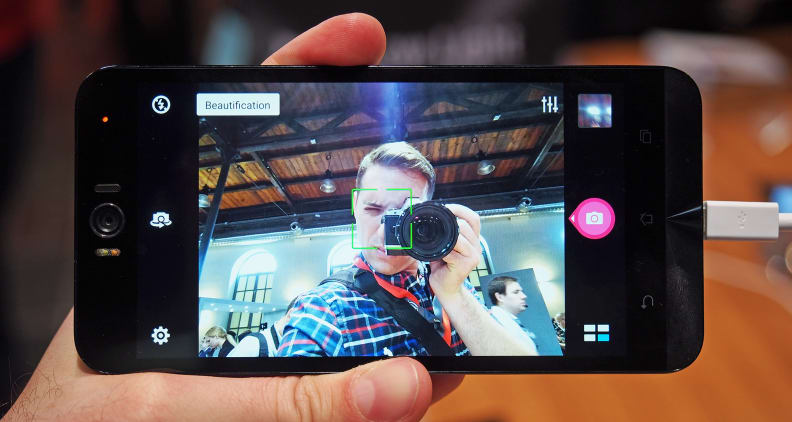 If you prefer high-res photos of yourself to sharp shots of the things in front of you, the ZenFone Selfie might be your ticket. This twist on the ZenFone 2 clones its 13-megapixel rear shooter around front, pumping out selfies with more fidelity than most competing devices can offer (though the Desire Eye from HTC also sported a similarly powerful 13MP front camera). Interestingly, and somewhat confusingly, the Selfie also includes laser autofocus.
• Qualcomm Snapdragon 610 octa-core CPU
• 5.5" 1080p IPS display
• Dual 13MP cameras
• Front camera w/ laser-assisted AF
• 140° selfie panorama mode
• White, pink, and blue finishes
---
ZenFone Zoom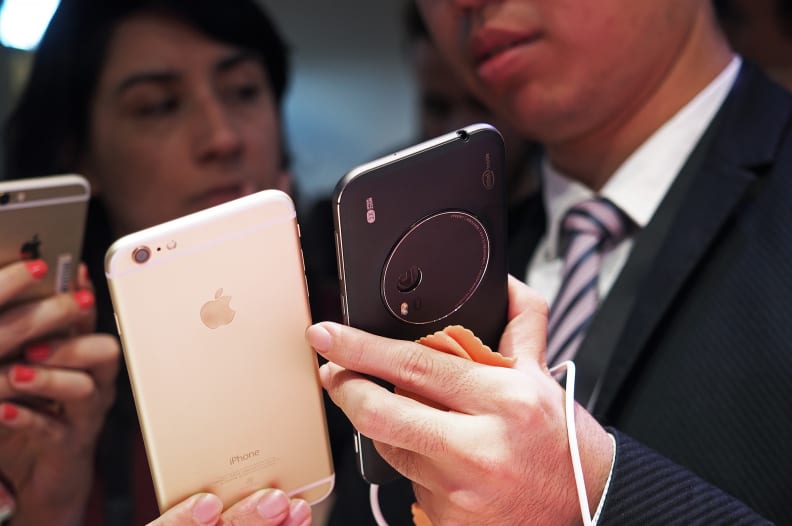 What's the one thing most smartphone cameras lack? Well, okay… that's a misleading question; smartphone cameras have all kinds of shortcomings. But perhaps the most glaring is their lack of optical zoom. The fifth and final new ZenFone variant addresses this issue head-on, adding a 3x optical zoom module that adds just a bit of thickness to what's a pretty slim device. Laser AF? Yeah, that's here too.
• 64-bit Intel Atom CPU
• 5.5" 1080p IPS display
• 13MP rear camera w/ 3x optical zoom
• Optical image stabilization
• Laser-assisted AF
• Fast charging (0 to 60% in 39 minutes)