Without much fanfare, Canon dropped a much-needed update on its Cinema EOS fans. Sporting a fast new processor, the Cinema EOS C100 Mark II improves upon the popular low-end dedicated Cinema solution in Canon's lineup.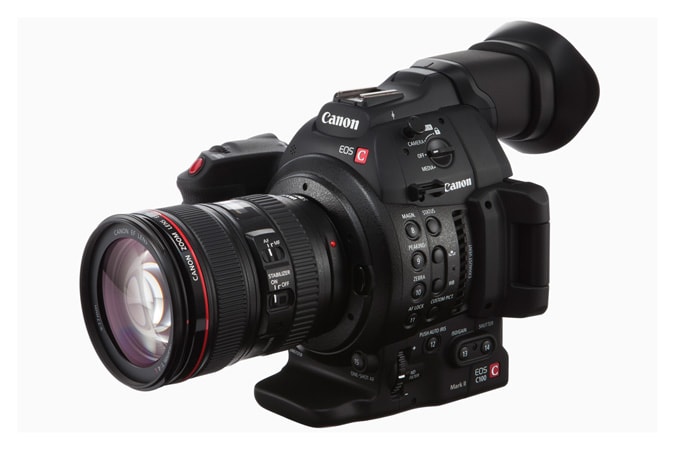 At its heart, the C100 Mark II uses a similar 8.3-megapixel CMOS sensor that's Super 35 (24.6mm x 13.8mm) sized. Powered by a new Digic DV4 image processor, you'll be able to simultaneously shoot AVCHD and MP4 clips to the camera's SD cards. Face detection AF and Dual Pixel AF are brand new at this price point, with Face detection unavailable in any other Cinema EOS. Moreover, you can finally shoot at 1080/60p with the C100 Mark II, something you couldn't do with the original version. It's a little sad to note that 4K resolutions, which you can get in way cheaper cameras from Panasonic and Sony, is nowhere to be found in Canon's entry-level digital cinema camera.
Canon is highlighting the new hinged 3.5-inch OLED display on the camera's backside, which flips out camcorder-style and can pivot 180-degrees. You also get 802.11n WiFi built-in for instant file upload to an FTP server and remote control from any web browser. Finally, low-light shooters will be thrilled to hear that the Mark II picks up many stops of sensitivity, busting through the ISO 20,000 ceiling of the C100 and allowing video recording at ISO 80,000, with a base ISO of 320.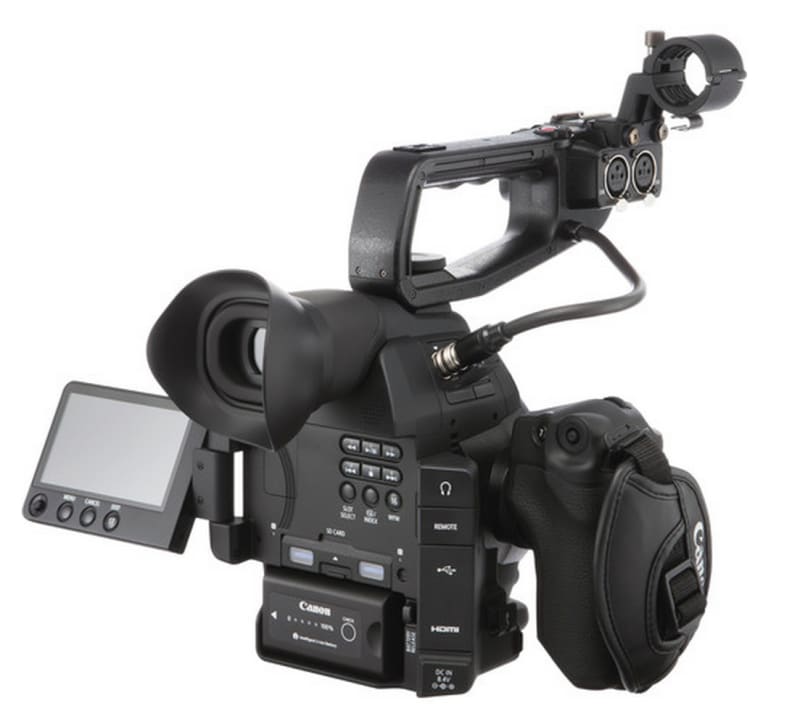 The EOS C100 Mark II is available for preorder starting today through B&H and Adorama, and expected to ship by the end of December. When compared with what shooters got from the original C100 only a couple of years ago, the C100 Mark II looks like a bargain, with a starting price of only $5,499 (the original C100 started at almost $8,000 in 2012).