Panasonic have put the finishing touches on their 2013 lineup of HD camcorders, revealing them at today's CES 2013 press conference. The lineup includes the new HC-X920, a high-end model with a new 3MOS System Pro backside-illuminated sensor. Joining the HC-X920 are the HC-V720, HC-V520, HC-V210, and HC-V110 models.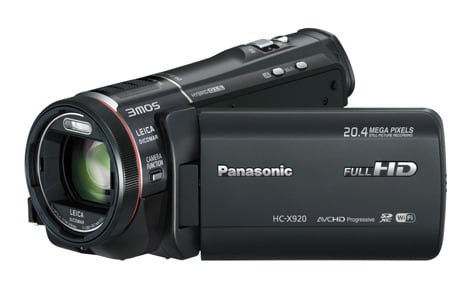 The HC-X920 (specs) is obviously the star of the show, featuring full 1080/60p recording capability, as well as 20.4-megapixel still image recording. The X920 offers a large manual control ring, a level gauge, Panasonic's new "Level Shot" function, 5-axis hybrid optical image stabilization, and built-in WiFi. The high-end body also is capable of plug and copy HDD recording, has a 1,152k-dot touch-enabled 3.5-inch LCD, and a 25x optical zoom lens with tilt and blur correction.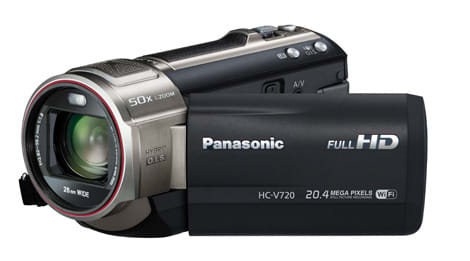 The HC-V720 (specs) is a little lower in the lineup, but offers similar functionality with a new 50x optical zoom lens, optical image stabilization, built-in WiFi, 20.4-megapixel still picture capture, and a 3-inch touchscreen LCD. The V720 also allows for plug and copy HDD recording and uses near-field communication for easy control utilizing a smartphone.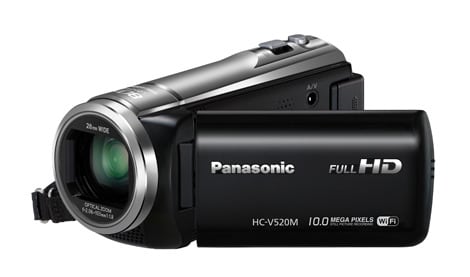 Panasonic trimmed a bit off the V720 with its next model, the HC-V520 (specs). The V520 also features a 50x optical zoom lens, built-in WiFi, 5-axis optical image stabilization, near-field communication for smartphone integration, and the Level Shot functionality. The V520's sensor is slightly different, however, offering just 10-megapixel still image capture.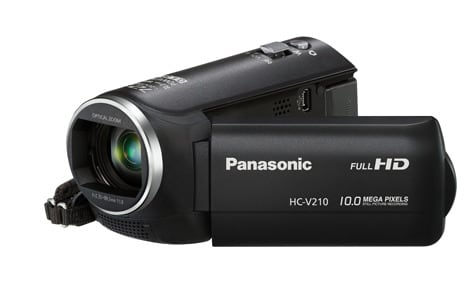 Next up, Panasonic introduced the HC-V210 (specs) and HC-V110 (specs) models. Panasonic stressed the lightweight and convenience of the V210 over its lineup sibling, citing its 135-minute battery and slim figure. Both cameras feature 72x optical zoom lenses and full 1080/60p video recording, but the V210 has a slightly different sensor, optical image stabilization, and a bright f/1.8 maximum aperture. The V210 also allows for 10-megapixel still capture, compared to just 8.9-megapixels with the V110.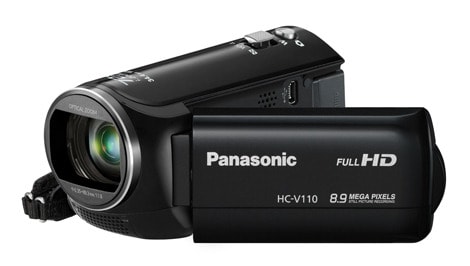 Pricing and availability were not available immediately upon press time, though we will update as soon as we hear more from Panasonic. For more on these releases and to read the full press announcement for yourself, please head over to Panasonic's press site.