Just in time for CES, Sony has publicly unveiled its 2015 camcorder lineup. While many of the low-end models are fairly unremarkable, the top-tier action cam and newest 4K camcorder are worth keeping an eye on.
The company's new action cameras, the AS200V and X1000V, are two peas in a pod. They share the same form factor, as well as many of the same features. But only one, the more expensive X1000V, will let you shoot in 4K/30p (3860x2180px).
Both action cams feature advanced SteadyShot stabilization that's newly tuned to eliminate low-frequency vibrations from quadcopters—ideal for drone videography. Sony's advanced Bionz X processor also allows full-pixel readout from the 1/2.3-inch sensor. If you're looking for high bit rate output, both models can reach 50 Mbps with the advanced XAVC S codec. Other common features are built-in GPS and WiFi connectivity.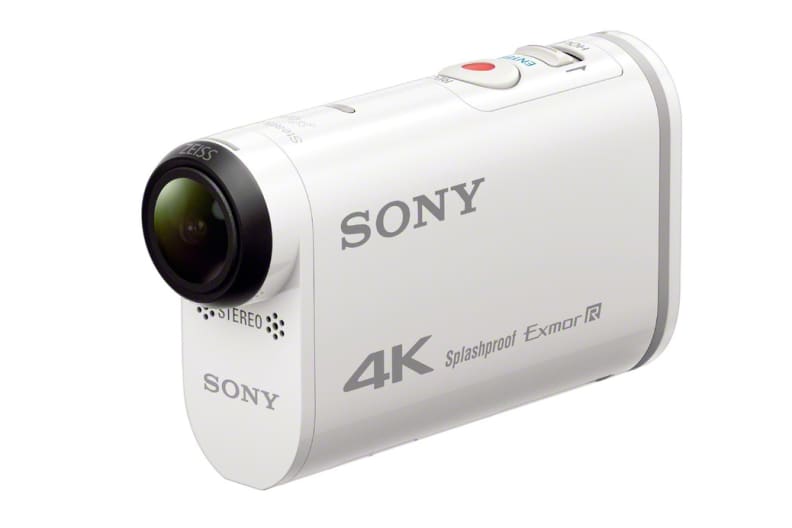 Via Sony's PlayMemories app, you can use your smartphone to take control of either action cam, and you can even control multiple cameras at once.
If you're looking for an advanced yet easy-to-use 4K camcorder, consider the Sony Handycam AX33.
The X1000V will cost $499.99, but if you only need HD footage, you can save money by going with the AS200V at $299.99.
If you're looking for an advanced yet easy-to-use 4K camcorder, consider the Sony Handycam AX33, which will list for just $1,099. Crucially, this camcorder features Sony's unique B.O.S.S. image stabilization, which counters shake with the entire lens and sensor assembly instead of just one or the other.
While you won't get the great 1-inch sensor from the excellent AX100, the AX33 gives you 10x optical zoom in a more compact body. Along with 4K shooting capability, you also get a 4K photo mode, which we expect to see in more cameras and camcorders in 2015.
The rest of Sony's slate confirms what we've come to expect from the dwindling consumer video market.
The company's standout feature is its built-in projectors, and the PJ440 and PJ670 carry on that legacy. These models share many features, including their 30x zoom, but come with different amounts of built-in storage. For around $700, the PJ670 will include 32GB of flash storage and the full B.O.S.S. stabilization system, while the $400 PJ440 has 8GB of built-in storage and comparatively simple optical SteadyShot instead.
If those are too rich for your blood, the CX440 is a pared-down PJ440 that omits the projector in exchange for a $300 MSRP. The lowly CX405 is Sony's entry-level offering, expected to be priced around $230 when it goes on sale. Even at that low price point, you'll still get 30x optical zoom, Optical SteadyShot, WiFi, and XAVC S shooting.
For all the latest news from CES 2015, check out our dedicated landing page.