Tech
Don't miss this exclusive deal on the original Kindle e-reader
Use the coupon code "TODAYKINDLE" to get a new e-reader, a case, and a wall charger for under $100.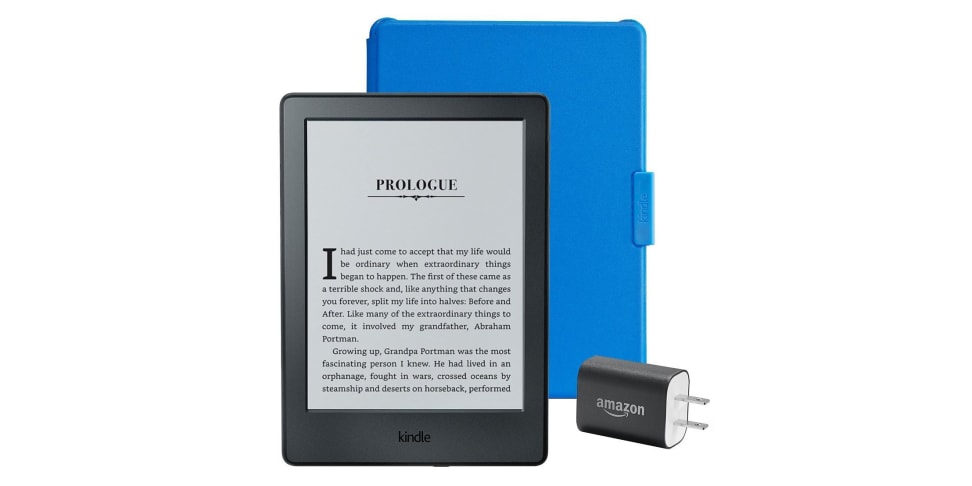 Credit: Amazon
When I first got my Kindle e-reader ($79.99) as a gift over a year ago, I was really on the fence about owning one. I was team hard copy until I downloaded and read my first book.
Now through August 2, you can use our exclusive code "TODAYKINDLE" to get the Kindle Essentials bundle, which includes the e-reader, a protective case, and a power adapter all for $94.97, a savings of 17%. That's the same discount Amazon offered on Prime Day, and one that does not come around all that often.
Not having to worry about losing my place, being able to highlight my favorite lines, and easily looking up definitions and Wikipedia pages for things I wanted more context on made my reading experience so much more immersive. And the natural backlighting is so easy on the eyes whether you're in bed or outside in the sun. I now love e-readers so much that I upgraded to the Voyage ($199.99), which automatically adjusts the brightness for you.
The other thing I didn't think was actually valuable at first was the bundles Amazon offers. The Essentials Bundle (usually $115) includes a cover and a wall adapter for charging. You might be thinking, who cares about that?
Well, it turns out these extras really make a big difference. The cover fits the Kindle like a glove, keeping it safe from damage. Plus, flipping it open gives you nearly the same satisfaction as opening a real book. And a wall adapter is always useful on the rare occasions you have to charge your Kindle.
Prices are accurate at the time this article was published, but may change over time.