Tech
This photo printer is perfect for iPhone photographers—and it's 40% off right now
Print all your favorite photos right from your phone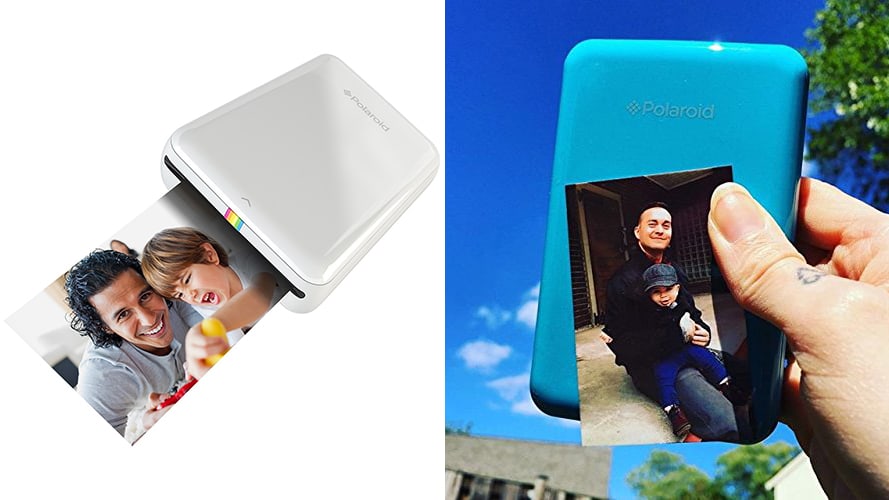 Credit: Polaroid
We all know at least one person who is always snapping pictures with their phone. If you need a good gift idea for them this year, why not give them a way to literally hold on to their memories?
Right now, Amazon is discounting the Polaroid ZIP Mobile Printer from $129.99 down to $77.99. That 40% price drop is the lowest we've seen in nearly half a year, and the offer will expire at the end of the day.
A fun new way to instantly print
This printer is pretty versatile. Not only is it small and light enough to take anywhere, but it connects to any Android or iOS device wirelessly. So you can easily print out a photo you just took whether you're sitting at home or you're out on an adventure.
You can also use Polaroid's ZIP app to edit the images or add emojis and text before you print. What makes this little gadget even more fun? The printer produces 2-by-3-inch photos that are adhesive on the back, perfect for anyone who loves putting stickers on everything. The printer comes in four fun colors, too.
Ink-free, and ready to share
It only take about a minute to print a photo, because the printer doesn't use any ink at all. Yep, no ink, which means no ink refills and no smudged photos. Instead, this printer applies heat to special ZINK photo paper that reacts and reveals your photos. Kind of magical, really!
The camera comes with 10 sheets of ZINK photo paper, and right now you can get a refill pack of 20 sheets for $7.64, a 51% discount and being sold as an add-on item. This is a pretty great price considering you can buy three of these for roughly the same price as the 50-pack and get an extra 10 sheets of photo paper.
Prices are accurate at the time of publication, but may change over time.