Blackmagic has been on a roll at NAB 2014, releasing several new cameras that provide incredibly deep feature sets at very reasonable prices. The latest marvel? A broadcast-ready body that shoots 4K with a global shutter, has a 10-inch monitor, tons of input and control, and has a mount and sensor combination that can be easily swapped out whenever you want. Oh, and the price starts at just $5,995.
While that may still seem expensive, it's a far cry from similar cameras, such as the $9,999 Canon EOS 1D C or the AJA Cion which will retail for around $9,000. For your $6K you get 4K recording with a Super 35mm-size digital sensor, a global shutter that should eliminate any rolling shutter effect, an EF mount, and all the other standard URSA features (which we'll detail below). For $500 more you can get a PL-mount version with all of the same guts.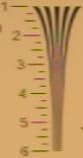 The main attraction here is sure to be the swappable sensor and mount. While the EF- and PL-mount versions share the same Super 35mm sensor, there are also plans to release a broadcast specific sensor with a B4 mount, as well as a sensor-less version that uses HDMI input from a DSLR (such as the GH4 or recently announced Sony A7S) to record the incoming 4K video while taking advantage of all of the URSA's other timecode, monitoring, and audio options.
The URSA's camera turret uses four bolts to connect the body and a separate unit that houses the sensor, mount, and lens controls. This way you can easily swap one mount/sensor for another if one job requires the use of an EF mount and another requires PL-mount lenses. What's more, down the line when better sensors are developed you'll be able to upgrade the capabilities of your camera without having to buy an entirely new body.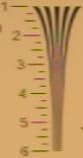 No matter which version you opt for you also get to enjoy a host of high-end components that should satisfy even demanding video producers for the next several years. The camera has a 10-inch fold-out monitor on its left side that provides a live view of your shot, similar to the one we just saw with the Blackmagic Studio Camera.
There are also two 5-inch touchscreen panels. The main panel is on the right side and provides a workstation for a camera assistant to monitor audio levels, exposure, and focus in real time while also having access to the menu, all of the camera's features, and a readout of frame rate, resolution, white balance, shutter angle, and exposure settings. The second panel is on the left, accessible when the monitor is open. It has many of the same controls and a live readout of timecode, camera settings, exposure, and focus levels. The idea is that for a multi-person shoot a director of photography can monitor the incoming image and glance quickly at camera settings while a camera assistant monitors things from the other side at the same time.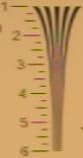 Having all of these monitors built in allows the URSA to be everything you need in one compact unit, without having to rent bulky and expensive audio recorders, external video recorders, monitors, and all the requisite rigging. To that end the URSA also features dual CFast recorders (good for up to 350MB/s recording), SDI in and out, timecode in and out ports, 12-30v XLR power in, a 12v XLR power out, a headphone jack, a LANC connector, as well as dual XLR connections with 48v phantom power. There are also mounting points on the back if you want to use certain third-party batteries to power the camera.
While we don't have exact specs about the 10-inch monitor, it'll be good for viewing 4K footage at full resolution, while also tilting for easier framing in tight spots. The SDI in/out connections are 12G-SDI, meaning you can use existing HD-SDI external monitors to view your shots downscaled at 1080p or future Ultra HD (4K) monitors. You can even use the 12G-SDI input to use the URSA's 10-inch monitor to view 4K from an external video source.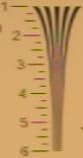 The dual CFast cards are going to be needed, as the URSA can capture both ProRes and 12-bit lossless Cinema DNG RAW footage at 4K resolutions. We don't have much technical information here but Blackmagic claims that the super 35mm sensor is capable of 12 stops of dynamic range.
The URSA EF- and PL-mount versions will begin shipping in July, while the broadcast and HDMI input versions are "coming soon" according to the company. We got a chance to play with the URSA at NAB 2014 and we'll have some updated impressions of our time with the camera shortly. In the meantime you can head on over to Blackmagic's site and see the cameras for yourself.
Image credit: Blackmagic Design