Tech
You can get an Amazon Fire tablet for an insanely low price if you're a Prime member
One more reason to try Amazon Prime.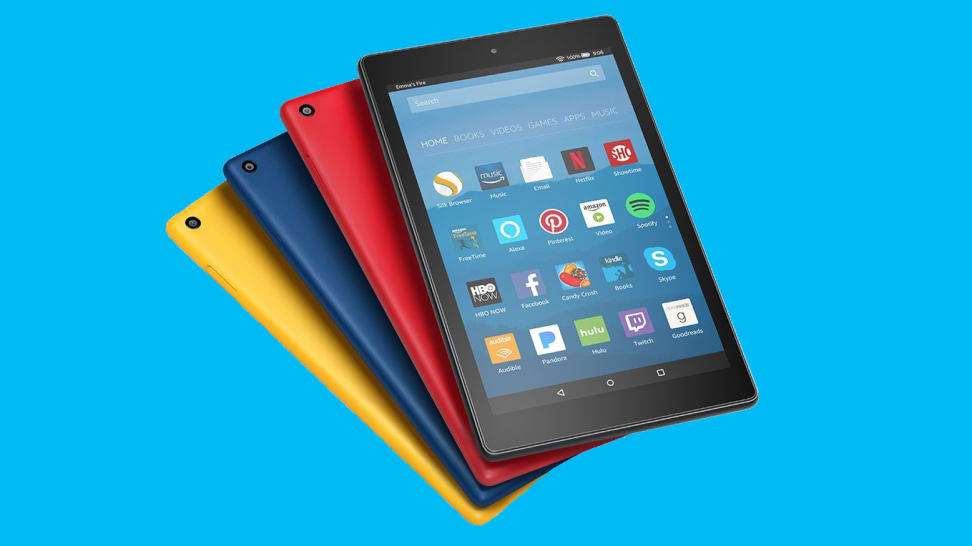 Credit: Amazon
If you already have a smart phone and a laptop, a tablet is kind of unnecessary. But that doesn't mean you don't want one! High-end tablets can run you $600+, which is a bit pricey for a novelty tech gadget. But there's a tablet out there that costs less than $100—the Fire HD 8 from Amazon.
The Fire HD 8 is already super affordable at its going price of $80, but if you're a Prime member you can pick one up for just $54.99 right now. And if you want to pay more for more memory or to remove the "special offers" (read: ads), you can still save $25, but your sale price will be a bit higher.
So, with the Fire HD 8, you get a solid tablet for gaming, productivity, and watching videos with an 8-inch HD screen and 16GB of memory (plus room for an SD card to expand your storage space). It even has Amazon Alexa built in (take that, Siri). Virtually any app you can find on the Google Play store is also available via Amazon, and you can take advantage of Prime Music and Video streaming. Did I mention it has Dolby speakers and promises a battery life up to 12 hours?
Pro tip: If you don't want to pay $100/year for a Prime membership, use the 30-day free trial to get the discount on this tablet, then cancel it. But make sure to soak up all the other benefits—like free streaming movies, TV, and even NFL games—while you've got the service. Or, you know, get a friend with Prime to buy it for you!
Does $55 still sound like more than you want to spend? The 8GB Fire 7 is also on sale for $35, which is $15 lower than its usual price. It has a shorter battery life, a lower-quality screen, and lower audio quality, but a $35 tablet is still amazing if you don't mind its shortcomings.
Prices are accurate at the time of publication, but may change over time.