The Best Portable Bluetooth Speakers Under $100 of 2019
By Lee Neikirk, Updated May 29, 2019
Head to Amazon and search for "portable Bluetooth speakers"—you'll have lots of choices: over 53,000 results, in fact! I'd say "it's a jungle out there," but at this point it makes more sense to just change the word "jungle" to "bluetooth speakers."
In all seriousness, finding a convenient, portable Bluetooth speaker under $100—one that sounds good, works as intended, and connects reliably—is more difficult than it sounds, especially with such an insane number of options to choose from.
Fortunately, we've done a lot of the footwork for you. If you just want the best one, check out the JBL Flip 4 (available at Amazon for $99.95), but if you'd rather review your options
Here are the Bluetooth speakers we tested, in order:
JBL Flip 4
Anker Soundcore 2
JBL Flip 3
Bose SoundLink Micro
Anker Soundcore
Anker Soundcore Flare+
JBL Clip 3
harman/kardon Esquire Mini
Tribit Xboom
JBL Clip 2
Archeer A320
Aomais Sport II
Oontz Angle 3
Tribit XSound Go
Oontz Angle solo
Doss Touch
Xleader A8
Zosam V5
ZoeeTree S1
Advertisement - Continue Reading Below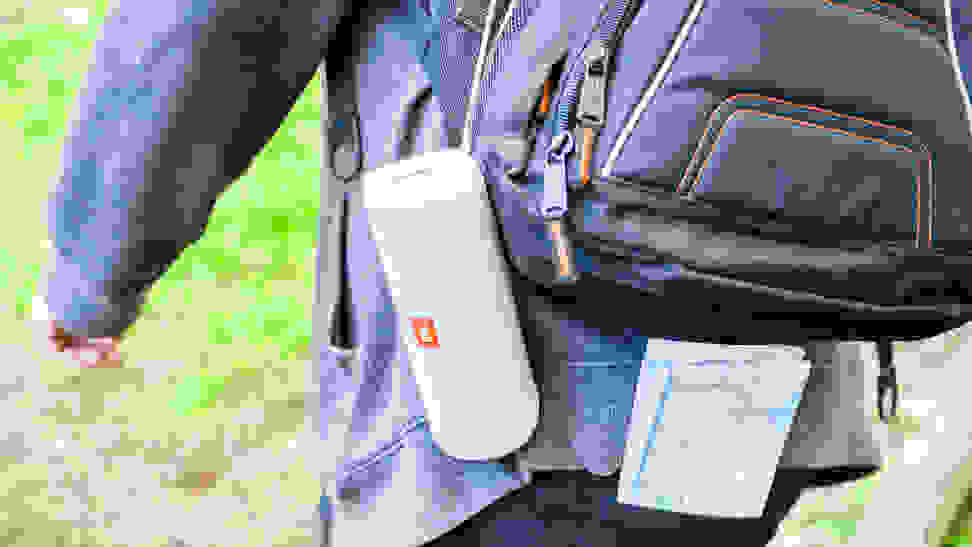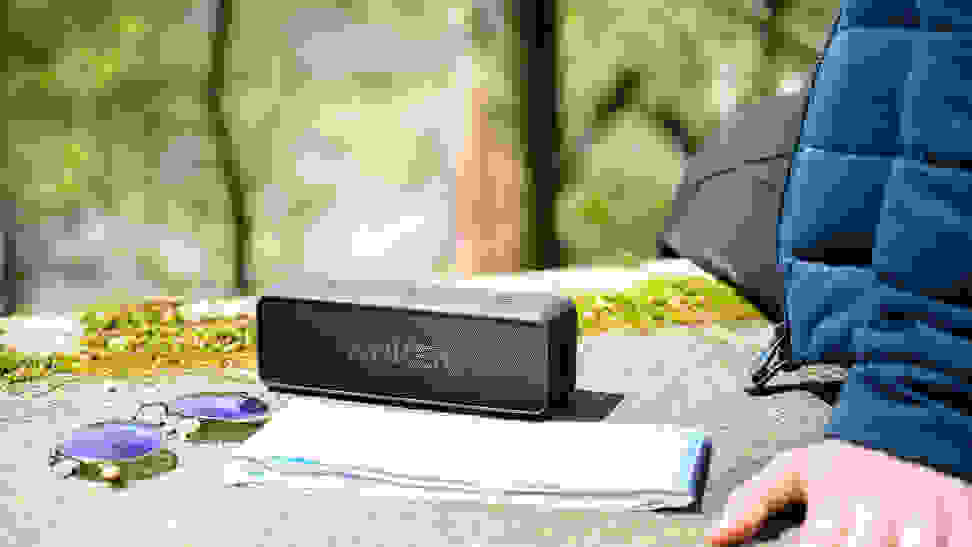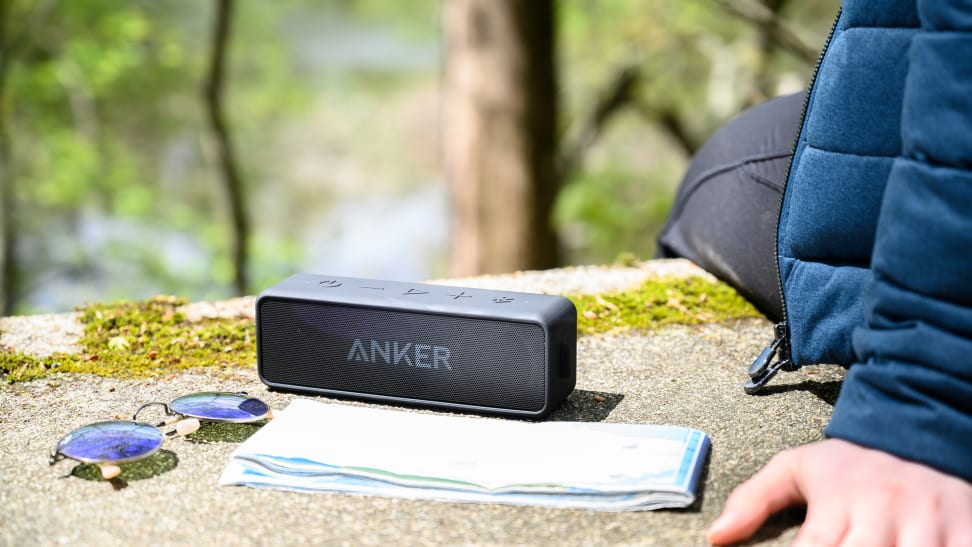 How We Tested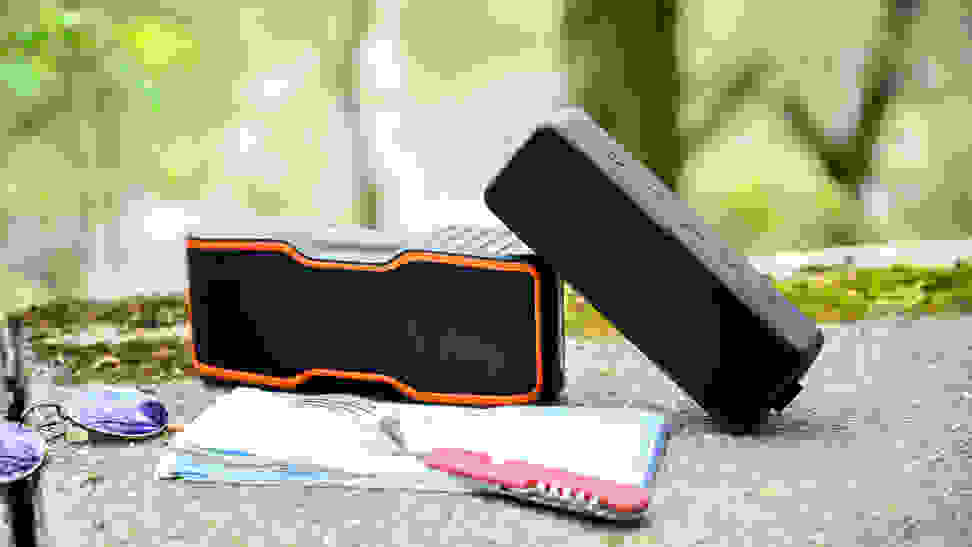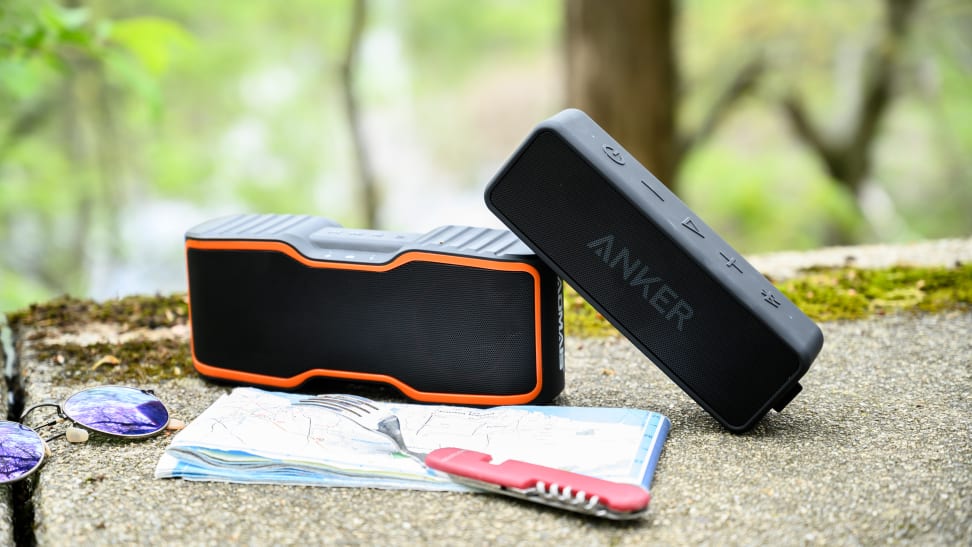 The Tester
Howdy, I'm Lee Neikirk, Home Theater Editor for Reviewed and casual video/audiophile. I've been elbows-deep in professional reviews of video and audio products for the last 7 years, but before that, I was earning a degree in music performance, so it's safe to say that audio quality and presentation are passions of mine. At home, I utilize guitar amplifiers, studio monitors for music mastering, and a sound "plate" for my TV. But nothing is more delightful than a compact, rugged, or waterproof speaker that can fill space with music; it's like magic!
The Tests
Testing for these portable Bluetooth speakers was a fairly simple process. I took a big box of them home and over a few weeks, sampled and used them in different locations in my home. I didn't do any objective testing for audio quality, but I did listen to them closely, comparing them to a range of other speaker sources, as well as headphones.
But perhaps just as important (if not more important) than checking out each speaker's audio quality was simply using it like the average person would: connecting over Bluetooth, setting it up on a desk or table, and listening to music. I'd crank the speakers up to max to check for distortion or buzzing, and cycle through each speaker's various functions.
Sometimes speakers sounded great at every volume, connected immediately, had responsive buttons and stylized Bluetooth feedback, and so on. Sometimes they presented a chintzy or questionable experience. The final ranking represents a rough approximation of those traits alongside the cost/value of the speaker.
What's a Portable Bluetooth Speaker?
Technically, a portable Bluetooth speaker is any speaker that doesn't need to be plugged into power on and play music, that you can connect to, wirelessly, via Bluetooth connection, and are small/light enough to be carried with you or stowed in a bag.
While this can include a pretty wide range of sizes and price points, generally portable Bluetooth speakers fall between $30 and $100 in price and include a suite of key features like Bluetooth connectivity (duh), volume adjustment, 3.5mm aux input, and micro USB charging.
Features like splash or waterproofing, rugged exteriors, LED indicators, and bass boosting vary depending on the model—those kinds of things are usually what you're paying more (or less) for. But you can always safely assume any portable Bluetooth speaker you buy will be wireless and work with whatever type of phone you have.
How Loud Are Bluetooth Speakers?
Another key thing to understand about portable Bluetooth speakers is that they're more of a replacement for your smartphone than for traditional bookshelf speakers or even soundbars.
Although you can get really big, boombox style portable speakers that might be able to blow the roof off a house party, most of the speakers we tested aren't amazingly loud. They're loud enough to provide music for a small gathering or a modest backyard get together, but if you're in the raucous throes of a party, most of these will be drowned out.
Where this starts to matter more is when you're using one of these speakers in an on-the-go situation. Because of the relatively low wattage power of most of the speakers here, using them outside on a windy beach or hanging from your handlebars as you pedal through the woods may not always yield crystal clear audio. But you'll know music is playing, and that's probably as good as you're going to get without using headphones.
As for audio quality, one reason these speakers don't get mega loud is that if they did, it would introduce distortion. Instead, engineers have capped the relative output to maintain clarity, which is a smart move both for your listening enjoyment and for the life of the soldered wires inside.
What's the Difference between Splash and Waterproof?
Many portable Bluetooth speakers are splash and/or waterproof on top of being extra rugged or capped with rubber components to help protect them from falls.
But it can be a little hard to know if it's safe to "accidentally" boot your little speaker into the pool when a song you hate comes on, so check this guide to the ranking system if you're really curious.
---
Other Portable Bluetooth Speakers We Tested
More Articles You Might Enjoy
Advertisement - Continue Reading Below