Starting between $129 and $179 for the 32-inch, the H3 won't wow you with its plain black design or average bezels, but you get what you pay for. It's a decent TV for the money, capable of satisfyingly dark black levels and good overall picture quality.
You don't get any fancy extras like smart features, nor does the H3 series feature more advanced picture quality settings like motion compensation for sports or Blu-rays, but it's not a bad choice if you're just looking for something basic.
The Hisense H3 series comes in three sizes:
• 32-inch (Hisense 32H3B1), $179 or less
• 40-inch (Hisense 40H3B1), $249 or less
• 50-inch (Hisense 50H3B1), price pending
All of the TVs in the H3 series are "dumb TVs." This means they won't connect to the internet to give you access to apps like Netflix or a web browser. They also all offer the same connectivity and port options, including three HDMI inputs and one USB port. The two larger sizes (the 40- and 50-inch models) also feature a headphone jack.
Where the H3 TVs primarily differ is in native resolution. The two larger models are both full-HD sets, boasting 1,920 x 1,080 pixels. The smaller 32-inch model (the size we reviewed) has 720p (1,366 x 768) resolution.
Very solid contrast for this price range.
When it comes to picture quality, black level (or how dark shadows and black areas of the screen are) is one of the most important things to consider. It's also one of the hardest things to get right. Fortunately, while it isn't a perfect specimen by any means, the H3 does deliver solid black levels and contrast.
Using the standard ANSI checkerboard test pattern, I measured a black level of 0.03 nits and a reference (50/50) luminance output of 118.30, which (considering the TV was in a dedicated cinema mode) is bright enough to get the job done. This gives the H3 a static contrast of almost 4000:1, which is great for this price range.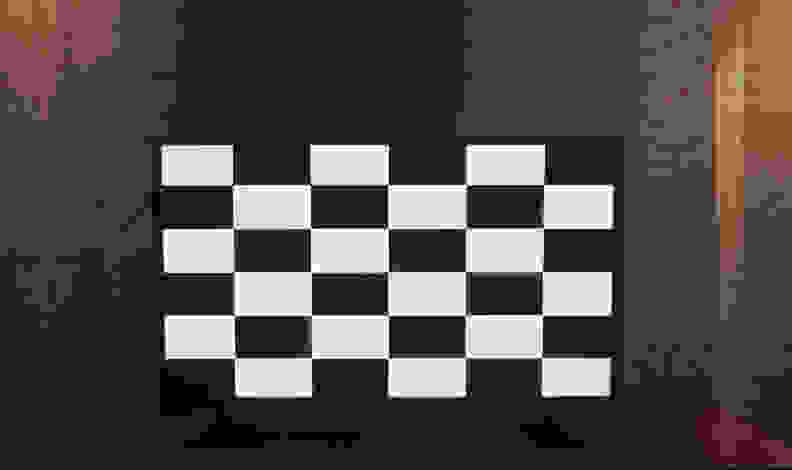 You won't have to do a bunch of tinkering to get it looking right.
One big issue with entry-level TVs is that, while a lot of them are capable of looking very good, they aren't set up properly out of the box. While you certainly wouldn't want to pay a calibrator to "fix" your super-cheap 32-inch TV, you also don't want one with blue-tinted whites, banding, or crushed details.
Fortunately, the H3 is fairly well calibrated in its default settings. Testing revealed especially good white balance, meaning that grayscale elements are color-free (as they should be). They're obviously not perfect, but for this size/price range, they're well within the scope of good enough.
Enough connectivity for everyone but serious power users.
Another common pitfall in this price range is limited connectivity. But fortunately, we're well past the days where entry-level TVs still include nigh-useless, PC-facing VGA and DVI ports (especially the 720p varieties, which make terrible PC monitors).
The H3 delivers three HDMI inputs, giving your modern devices ample flexibility. It also includes standard component, composite, and coaxial (cable) hookups, plus a USB input and optical audio support. If you need more than that, you might want to spring for something a little more expensive.
Don't expect stellar audio quality, but it gets the job done.
Soundbars and home audio solutions are becoming more and more popular. TVs have gotten thinner and more minimalist over the years, eventually getting to where bigger 50- and 65-inch models don't typically pack the kind of audio quality to match what I'd call their "screen presence."
Fortunately, the 32-inch H3 is about the right size for the output of its stock speakers. That's not to say it couldn't benefit from a smaller soundbar or a set of external desktop speakers, but for most purposes you aren't going to be straining to understand dialogue or get your John Williams fix.
This TV's color saturation is a big letdown.
After contrast and black level, the next most noticeable aspect of picture quality is color saturation. Color saturation refers to how "rich" or vivid a TV's colors appear. Every year, the envelope gets pushed a little further by pricy models with really fancy tech.
Color saturation is one area where the H3 falls short compared to the competition.
Unfortunately, this is one area where the H3 falls short, at least in its most accurate picture mode. If you want to get the best picture without any tweaking, you're going to have to settle for somewhat underwhelming color performance. Both the green and red primaries tested as fairly undersaturated, which robs the picture of a certain amount of pizzazz.
At 720p resolution, you aren't getting much flexibility.
You've probably heard of 4K resolution, right? One step down from 4K (or 2160p) is 1080p, and one step down even further is 720p resolution. The H3 is a 720p TV—one reason it's so cheap—which means there are some use cases where it simply isn't a great choice.
For example, you wouldn't want to use this one as a PC monitor. The resolution-to-size ratio just isn't a good fit for websites with high-density text and the like. And if you've got a current-gen game console—like an Xbox One or PS4—you won't be able to experience games in full 1080p, though you'll still be able to play.
Not a great choice for big families or groups of friends.
The H3 achieves good contrast results because it uses a "VA" (Vertical Alignment) type LCD panel. A VA panel's liquid crystal cells bleed less light overall than IPS types, with the trade-off that it also effuses light to either side more poorly.
In simpler terms, this means the H3 doesn't look its best when you're watching away from center, making it a less-than-stellar choice for more than one or two viewers at a time. This isn't a huge drawback because, at 32 inches, I don't expect you'll be trying to cram your whole crew around it.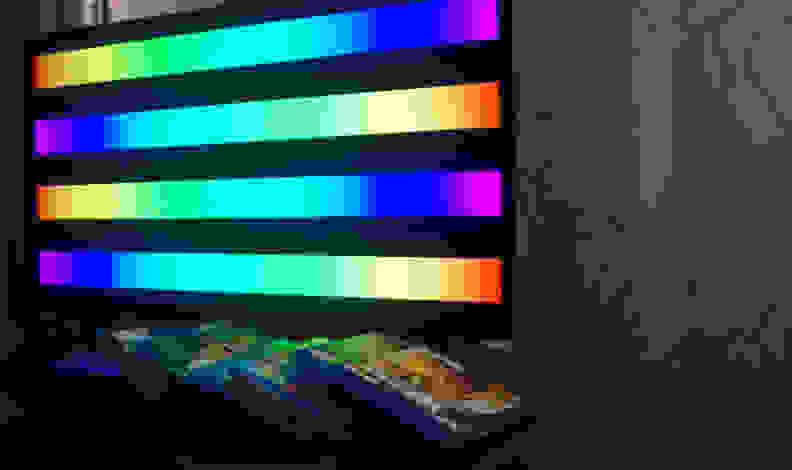 Movie buffs, you may have to spend a little more.
If you've got a respectable collection of Blu-rays and you're looking for a TV to watch 'em on, the H3 might not be the best option. Most Blu-rays play at 24 frames per second, which means TVs (which refresh in multiples of 60 times a second) can struggle to render them smoothly.
Because it's a 60 Hz TV, the H3 can sometimes struggle to render Blu-rays without judder. It doesn't have motion assistance modes or telecine elimination. You're better off hunting for a model with a 120 Hz refresh rate, though those can be tricky to track down in this price range.
If you're on a budget, absolutely.
The H3 series certainly isn't perfect, but for the price it goes the distance for everything but specialized circumstances. The contrast is very solid for this price, and while its color certainly isn't perfect, you're not going to really mind it unless you're watching a more colorful TV side-by-side.
Can you get better picture quality for more money? Definitely. Something like the Sony KDL-32R500C may be about $100 more (and a year older), but it's a much better choice if a high-quality picture is your endgame. But you'll be hard-pressed to find anything nearly as affordable as the Hisense H3, and 90% of users are going to be perfectly happy with it.
Meet the tester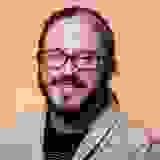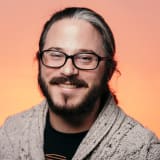 Lee Neikirk
Editor, Home Theater
@Koanshark
Lee has been Reviewed's point person for most television and home theater products since 2012. Lee received Level II certification in TV calibration from the Imaging Science Foundation in 2013. As Editor of the Home Theater vertical, Lee oversees reviews of TVs, monitors, soundbars, and Bluetooth speakers. He also reviews headphones, and has a background in music performance.
Checking our work.
Our team is here for one purpose: to help you buy the best stuff and love what you own. Our writers, editors, and lab technicians obsess over the products we cover to make sure you're confident and satisfied. Have a different opinion about something we recommend? Email us and we'll compare notes.
Shoot us an email