This week, we spent time with the company's 50-inch LA6200. This series ships in 42-, 47-, 55-, and 60-inch models as well, and the whole slew offers Smart TV, 3D technology, and ample connectivity.
Slim bezels with a quiet, gunmetal finish
When you pay for a high end LG TV, you get hot design. The somewhat macho stand is not everyone's favorite, but it's certainly more modern and interesting than what you find on low-end displays. The gunmetal gray tends to absorb, rather than reflect, surrounding light—which is definitely a bonus. Trim bezels quietly trace the large panel, and a red LED glows underneath the LG logo on the bottom of the display.
Sadly, the LA6200 series ships with a basic, no-frills controller.
On the utilitarian side, users will find a robust selection of connections. Facing out on the left of the panel: three HDMI hookups and three USB ports. On the back of the same side: shared composite/component ports, an antenna in, digital and audio outs, and an Ethernet port. On the right side, users will find buttons for channel change, volume, inputs, settings, and power.
Sadly, unlike higher end models, the LA6200 series ships with a basic, no-frills controller—I found myself longing for the company's Magic Remote. Without voice and gesture controls, the smart functions are much less fun to use.
A flood of features, but without a drop of the wonderful control that the Magic Remote offers
If you're hungry for a feature feast, the 6200 series will only get you halfway there. While the 50-inch model I tested has all of the wonderful content streaming and sharing options of LG's robust Smart TV platform, it doesn't ship with the Magic Remote. Navigating this smart behemoth is therefore a bit of a drag; it feels a bit like trying to play an awesome 2013 video game... with a joystick.
For instance, without the magic remote, you can kiss gesture controls goodbye—there's no cursor zipping effortlessly about the screen with the LA6200's basic remote. No. You must slowly click around from option to option. Voice control? Nope. You can still talk to this TV if you want, but it won't listen. Mark my words: Use a USB keyboard or smartphone, lest ye have a rage blackout. Oh, you think those are stupid solutions? That should tell you something about the user experience on this TV.
Controller woes aside, streaming goodies ranging from Netflix, to Hulu Plus, to RedBox Instant, Crackle, Vudu, and more are all waiting for you. On top of that, these TVs even ship with four free pairs of passive 3D glasses. To take a more in-depth look at the smart offerings, just click here.
Just what we've come to expect this year
Similar to other LG TVs this year, the LA6200's picture is acceptable, but nothing to stop us in our tracks. For starters, it doesn't get very dark at all, so dramatic, low-lit scenes won't make too much of an impression on this panel. At least LG gave the 50LA6200 some light power; since this panel bursts with dazzling luminance, the overall contrast looks satisfactory—even with the dull black levels.
Color performance, however, was strong all around. As far as its entire range of colors go, this TV is aces; the reds, blues, and greens proved perfectly on point, which is a rare feat. To add to that, color temperature errors were all but absent and the transitions from one color to the next are smooth and polished. Thus, color on this TV should appear lifelike and detailed.
Happily, testing ended on a high note. Unlike the majority of LCD televisions we test, the 50LA6200 earned high marks on our viewing angle test—great news for sports fans and those who wish to wall mount.
Eeny, meeny, miny—don't pick this TV
If you need a bigger panel without a price tag to match, the LA6200 series is a pretty decent bet. This isn't an exciting TV—the black levels are middling and the controls are downright spartan. But if you aren't a picture purist and fancy features like apps and 3D are important to you, you could do a lot worse.
My advice? Do yourself a favor and take a look at the Google-powered TVs from LG this year instead. The picture quality is very similar to what you'll find on this MSRP $1399 50LA6200 model, but goodies like the GA6400's full QWERTY keypad make it much more fun to use—for roughly the same price. True, the LA6200 has slightly better picture quality, but if your focus is on feature fanfare, the GA6400 wins every time.
The 50LA6200 performed more or less exactly as we suspected that it would: piddling blacks, bursting whites, satisfactory color. Viewing angle came as a surprise though.
The LA6200 chased the rainbow—and caught it.
With three aspects of color performance in mind, we put TVs to the test: Temperature, gamut, and curves are all closely evaluated.
Beginning with its gamut—which refers to how accurately colors match the international standard for HDTV (Rec. 709)—the LA6200 pretty much smashed the nail on the head. Reds, blues, and greens land right where they should, meaning they are accurate and lifelike. Whites are close to perfect too, with only a slight cyan tinge.
Next up: temperature and curves. Trials indicated minimal temperature errors, so that light and shadow appear as they ought to. Last, curves describe how smooth the shifts are from one color to the next, and in this regard, there is nothing major to fuss about. Colors should therefore appear clean, polished, and detailed from dark to light.
Dark levels that just won't do
To produce lifelike, convincing content, a TV needs a very wide array of blacks, grays, and whites to work with. By comparing a panel's peak luminance to its lowest possible luminance, we can determine its overall contrast ratio. This is one of the most importance areas of testing.
Since the LA6200 can't produce deep black levels, it received poor marks in this area of performance. Its black level reaches a middling 0.163 cd/m2 ; its peak luminance recovers some face here, since it reaches a dazzling 280 cd/m2 . Thus, the overall contrast ratio comes to 1718:1—mildly acceptable, but far, far from top performing.
Looking further...
Meet the testers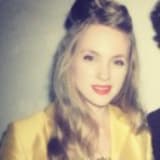 Virginia Barry
Former Managing Editor
@
Virginia is a former Managing Editor at Reviewed.com. She has a background in English and journalism. Away from the office, Virginia passes time with dusty books & house cats.
See all of Virginia Barry's reviews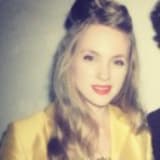 Virginia Barry
Former Managing Editor
@
Virginia is a former Managing Editor at Reviewed.com. She has a background in English and journalism. Away from the office, Virginia passes time with dusty books & house cats.
See all of Virginia Barry's reviews
Checking our work.
We use standardized and scientific testing methods to scrutinize every product and provide you with objectively accurate results. If you've found different results in your own research, email us and we'll compare notes. If it looks substantial, we'll gladly re-test a product to try and reproduce these results. After all, peer reviews are a critical part of any scientific process.
Shoot us an email