Televisions
LG's 2013 Smart Platform: Explained
One of 2013's best offerings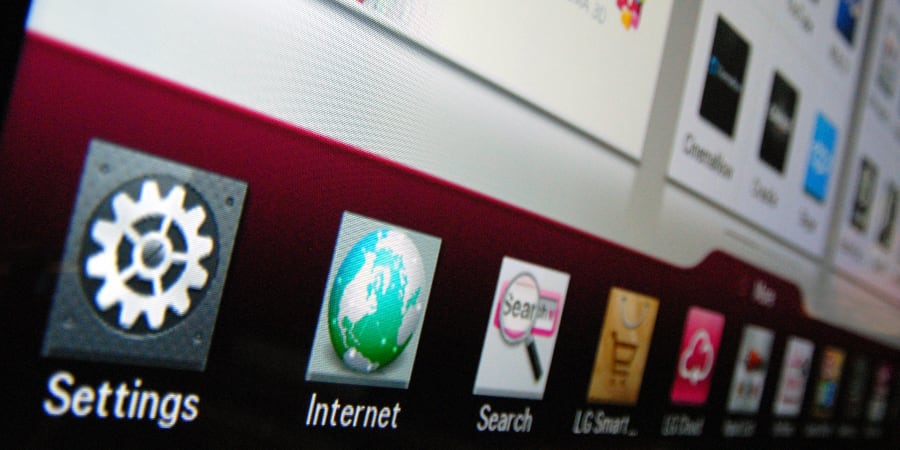 Credit:
Overview
LG made one of the best smart platforms money can buy this year, but since that's like being the best player on a losing team, this praise really only goes so far.
Notably, one of LG's biggest competitors is itself; we can't help but compare the company's 2013 smart platform—called Smart TV—to the alternative it made in partnership with Google this year. The two platforms look more similar than they actually are, with unique offerings in terms of usability and streaming options—a fact that we will consider as we go.
In terms of searching and sharing content, LG's 2013 Smart TV can do a lot, but it can't do it all. Comprehensive search functions suffer information gaps at times, and content kings like Amazon and HBO Go are no shows. Users have a hefty selection of apps, though, and with the help of WiFi (or WiDi), LG's Cloud service, and USB ports, sharing is fairly easy.
LAYOUT & FUNCTIONALITY
Home
After setting up a hardwire or using the TV's built-in WiFi, users just press the "Home" button on the Magic Remote to get to the main hub. Said home screen consists of a series of "cards" that LG uses to organize all of the smart content: (from the left) a picture-in-picture (PiP) card—to display content while you navigate the home page— Premium apps, Smart World, Game World, On Now, My Interests, 3D World, and SmartShare. Below these cards, a bar on the bottom of the screen includes 25 more items, such as Settings, LG Smart Mall, Dual Play, and a User Guide.
As far as customizing the experience goes, users can select three topics for the My Interests card to get related news clips that regularly update. It is also very easy to reorganize the cards, since they move, or to create your own.
ACCESSING CONTENT
Finding a particular movie should not feel like searching for long-lost treasure.
Locating content shouldn't feel like a search-and-rescue effort. Have you ever bought a movie from a provider, only to realize you could have watched it for free on Netflix? It feels like losing a game show or something. We were hoping this platform could reduce those instances, like the Google TV did, but sadly, that was not always the case.
When I searched for a movie that I knew was available through Netflix, the TV did not tell me as much.
Using the voice command key on the Magic Remote, users can ask for a specific title, or else just say "movies," and a bubbly teen avatar will show you if it is airing on TV (or will be soon), or if you can rent it on Vudu. Strangely, the search excluded certain information; when I searched for a movie that I knew was available through Netflix, the TV did not tell me as much. Sad town. LG's Google TV was far more adept in this manner, thanks to its PrimeTime app, which clearly displayed all of the live TV, renting, and purchasing options in one place.
It's too bad, because Netflix, Hulu Plus, Vudu HD Movies, CinemaNow, Crackle, YouTube, and—brand new for 2013—Redbox Instant are all on hand. Samsung has an exclusive hold on HBO Go this year, and Amazon's selection is notably absent here as well, but this is still a well-rounded set of streaming options. Have fun searching every single one individually for the title you want.
Instead of browsing an ugly list of titles via your cable box, you can enjoy attractive movie posters.
If you just want to browse, the On Now card presents movies and shows that are either available through live TV, or else to rent or buy—again, just through Vudu. Why, LG? The happy news is that instead of browsing an ugly list of titles via your cable box, you can enjoy attractive movie posters.
OTHER APPS & SOCIAL MEDIA
The "magic" only goes so far; unless you are an actual slug, you will not enjoy typing with this remote.
Since there is no QWERTY keypad, internet browsing and social media tools are a complete hassle.
If you're waffling about whether to buy LG's Smart TV, or the 2013 LG Google TV, it's a catch-22 when it comes to social media. On the one hand, the LG Smart TVs have more social apps pre-installed: Facebook, Twitter, and Skype are all present, unlike with the Google TV. Sadly, though, typing on this LG Smart TV is far worse; the Magic Remote's gesture controls are wonderful for navigating a page, clicking around to your heart's content, but typing is another matter. Yes, typing with the Magic Remote is faster than with a traditional remote—much faster—but it's still vastly more irritating than using an actual keypad. We therefore hate it. The ironic part here is that the Google TV doesn't preinstall social apps, yet it has a remote that sports a full QWERTY keypad on the back, which makes typing an absolute breeze. The bottom line? Since there is no QWERTY keypad, internet browsing and social media tools are a complete hassle on the LG Smart TV.
Oh, and the one social app that doesn't require tons of typing—Skype—is only helpful if you buy a camera to go with the TV in question.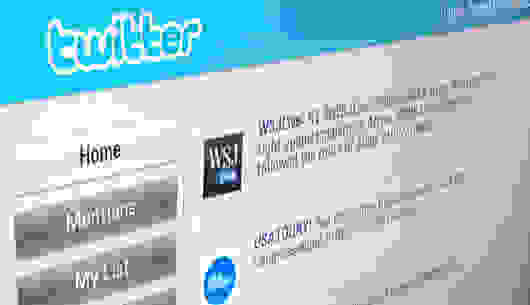 Then there is the LG Smart World card, where users can troll through heaps and heaps of apps for free or purchase. Apps for games, music, and mindless videos are every which way. Pandora, YouTube, and Rhapsody constitute the best of this world, and games like Kid Friends Jigsaw Puzzle color the darker realities. One of the nicer extras on this platform is LG's Dual Play app; whereas two-player games on consoles like Xbox and Wii typically cut a screen in half, with a side for each player, Dual Play allows each user to enjoy a full display. Of course, you'll need to purchase two pairs of special Dual Play glasses, available through the LG Smart Mall—but you're better off on Amazon, which sells them for less. Good thing, since Gamestop, Best Buy, and others did not stock this accessory. Happily, we have a pair on the way, which we'll be writing about in the near future—so be sure to check back to find out how it goes.
Overall, there is an almighty host of other apps I could discuss here—but do you really want to hear about the innermost workings of the K-Pop Zone app? I hope not, because it's really not as fun as it sounds. The Fios streaming app is more interesting, though; instead of using a set-top box, cable subscribers can use this download to stream cable content. Does this sound too good to be true? It doesn't include certain channels, like ESPN, so I guess it is.
OVERALL FUNCTIONALITY & OTHER MEDIA
Voice commands work most of the time, and the gesture controlled Magic Remote is highly responsive, yet neither of these items are acceptable tools for typing.
As I already mentioned, the voice control for this TV really is quite accurate, and the gesture functionality for the Magic Remote makes clicking around a web page far more enjoyable than on most other TVs. Not to mention, users can control their cable boxes and disc players using only the Magic Remote—easy as pie. But since the 2013 Google TV spoiled us with the full QWERTY keypad on the back of its remote, we feel a void. We feel deeply unhappy.
Therefore, internet browsing is back to square one here; in place of reasons to browse the web on TV instead of with a phone or computer, there are reasons not to. Give us made-for-TV keyboards! Hear our cries! Figure it out!
Sharing your own media on a network is a bit more appealing. LG's Cloud is one way to go, but users can also connect an Android phone with a tap. A tap? Yes, you can tap-tap-taperoo your Android smart phone to the mysterious sticker that ships with the TV—the near field communication (NFC) tag—but it's really not as exotic as it sounds. After gasping with delight at the chime that occurs after you touch the back of your phone to the sticker, you're sent to specific apps in the Android store. From there, you're on your own. And yes, I said apps—plural. There are two downloads for you, and then you need to key in a pin number that appears on the TV. What does all of this achieve? Well, your phone is now an abbreviated version of your Magic Remote. Congratulations: With help from a "neat" sticker, you are now the disappointed new owner of a worse remote… Oh, and this phone remote doubles as a gaming controller, so go have a blast playing TV games suited for very small toddlers.
WRAP UP
LG's Smart TV is one of the best platforms on the market; but we still don't like it very much.
We should pause and give this platform some due credit: Most smart TVs are abominations, and this is one of few that delivers a beautiful interface, a shortcut around your cable box, and access to a healthy batch of content providers, like Hulu Plus and Netflix. For that, we applaud you, LG.
But none of this satisfies the broken-record complaint regarding web browsing and social media; using these tools, even with a snappy motion-sensing remote, is nothing more than a slow, irritating shadow of what our smart phones and our computers can do. For accessing content, this platform gets a B minus, but for social media and web browsing, we'll give it an incomplete.