Pros
4K resolution, HDR support, and good black levels

Attractive silver design

Includes OneRemote and Smart Hub
Cons
Less-than-ideal refresh rate for Blu-rays or games
With the MU7000 series (available at Amazon), you'll get plenty of the newest, flashiest TV features like 4K/UHD resolution, HDR compatibility, and the Tizen-based Samsung Smart Hub. These sets are also dressed in a sleek finish called "titan silver," and perch upon futuristic Y-shaped stands. Hubba hubba.
Unfortunately, for what you get the whole series is just too expensive. It's 2017, and a $700 40-inch TV just doesn't smell right. While it's true you're getting 4K/UHD resolution and HDR compatibility here, there are much cheaper options for this kind of money. Yes, the MU7000 TVs check off a lot of boxes, and you wouldn't be in the wrong for paying full price, but personally we'd wait for a drop before pulling the trigger.
Check out our list of the best TVs on the market.
About the MU7000 Series
Samsung's MU7000 Series is available in four screen sizes:
• 40-inch (Samsung UN40MU7000), $699 MSRP
• 49-inch (Samsung UN49MU7000), $799 MSRP
• 55-inch (Samsung UN55MU7000), $1,099 MSRP
• 65-inch (Samsung UN65MU7000), $1,699 MSRP
There's also been rumblings about an 82-inch MU7000 TV, but as of yet it isn't available for purchase and no pricing has been confirmed. Needless to say, it'll probably cost around $3,000 if and when it's brought to market.
We purchased and reviewed the 40-inch MU7000 for this review, but expect the findings on picture quality, functionality, and design details to apply to every other size in the MU7000 series.
These are the key specs for the MU7000 series:
• 4K/UHD (3840 x 2160) resolution
• High Dynamic Range (HDR10) compatibility
• Titan silver design
• Edge-lit VA panels with software dimming
• 60 Hz native refresh rate
• Samsung Smart Hub
Pros & Cons
---
Pro: The MU7000 series is pretty easy on the eyes!
For a TV series that starts at $700, the MU7000 series isn't cheap, but it's definitely on the more budget-friendly side of Samsung's mid-range offerings for 2017. As always, though, the company strives to make TVs that stand out from the crowd regardless of price point.
The MU7000 TVs are supposedly design to look good at "every angle." But don't take my—er—Samsung's word for it. Check out the 40-inch MU7000 in action: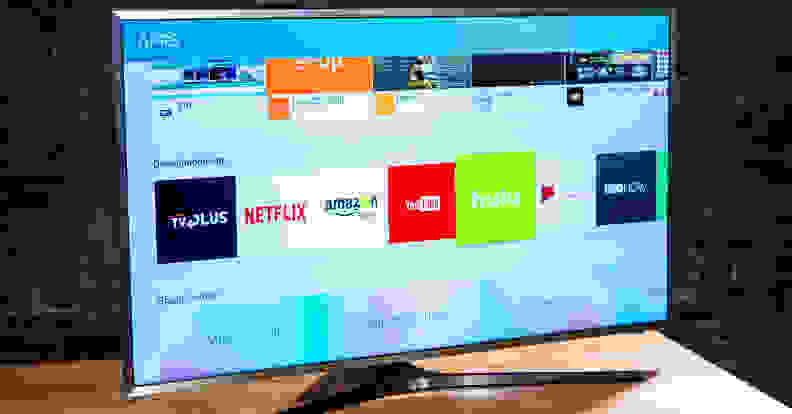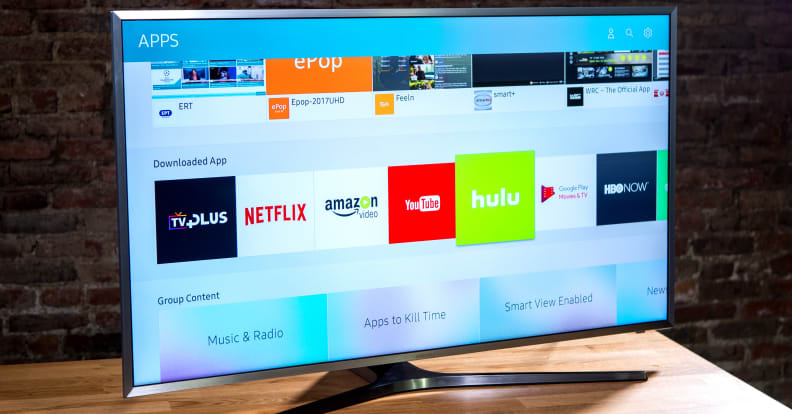 The MU7000 TVs come with the snazzy "OneRemote" controller, too. This minimalist clicker is Samsung's best effort to pare down the hundred-odd buttons you'll find on the average TV remote into a sleek, stylish instrument that still does everything you need it to. And for the most part, the company succeeds. While learning the ins and outs of the OneRemote might take a few minutes if you're used to a remote with more buttons, it's definitely a success.
Where ports and connectivity are concerned, each MU7000 model gives you three HDMI inputs, two USB ports, a LAN (ethernet) input, shared component/composite inputs, a coaxial jack for cable/satellite, and optical audio output. This is the usual spread for Samsung's midrange models, and it's more than enough for 95% of users, too.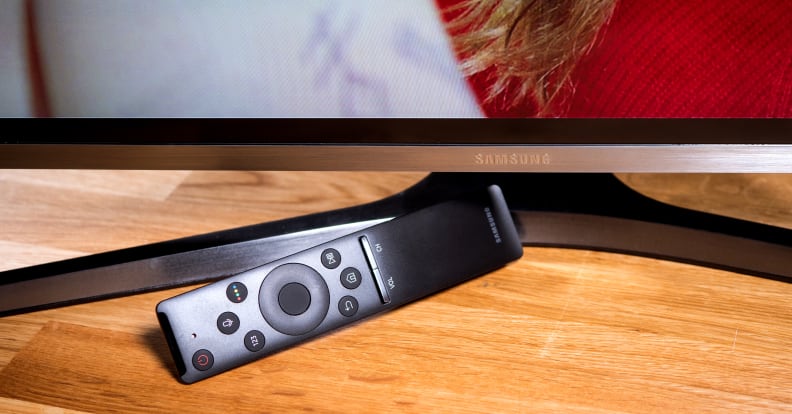 Con: Despite the handsome exterior, the user experience is not as snappy as I'd like.
It's easy to forget that the MU7000 series is a lower mid-range option from Samsung while you're just looking at it. The cold, metal stand and reflective bezels around the screen make it look like a much more expensive TV, even though Samsung has multiple pricier options this year: the MU8000, MU9000, and three "QLED" series.
However, once I booted up our 40-inch sample unit, the facade began to crack a bit. The TV spurred to life with the same fun, colorful, and impressive intro reel I've come to expect from out-of-the-box Samsung TVs. The video stuttered a bit, and then launched into first-time setup. I immediately noticed subtle software hitches: a little delay when scrolling through a list of available WiFi networks, or a few too many inputs required to navigate where I wanted on the on-screen keyboard.
That's not to say the software is bad, but it's the kind of thing that would bother me had I just spent $700 on a laptop or tablet. Then again, most users will only hop into the menu occasionally to adjust picture or audio settings, and as I've said before, even smart TV owners should probably just use a streaming device.
Pro: Excellent black level for a midrange LED/LCD TV.
One of the most important aspects of picture quality—perhaps the most important aspect—is black level, or shadow production. When a scene in a movie calls for black, you want it as dark as possible. While OLED TVs excel at black level production due to their ability to shut off individual pixels, LED/LCD TVs like the MU7000 series can't do this.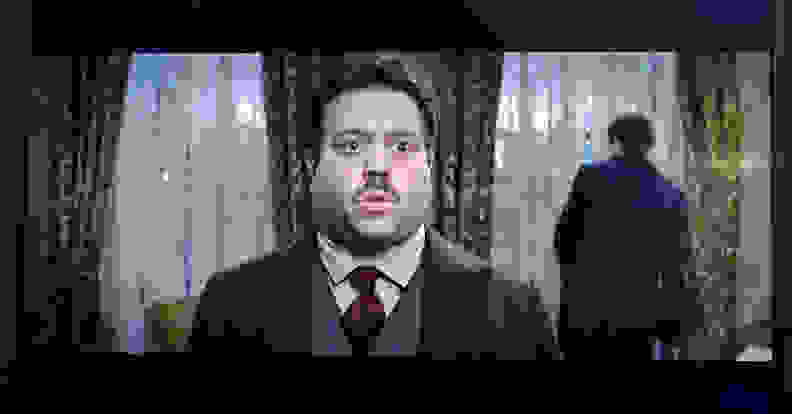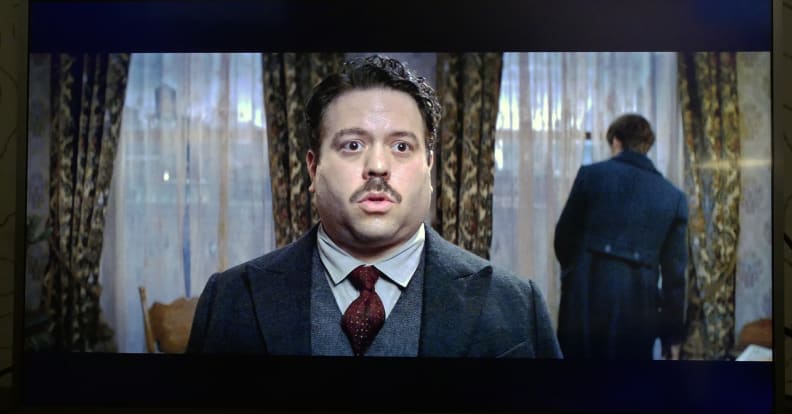 In years past, you were lucky to get black levels less than 0.1 nits out of an LED/LCD TV. But the MU7000, amongst others, is proof of just how far the industry has come. Using the industry standard ANSI checkerboard pattern in the Movie picture mode, I measured a black level of 0.045 nits and a reference brightness of 199.8 nits, giving the MU7000 series a contrast ratio of 4,440:1 for SDR (standard dynamic range) performance. That's excellent for a TV in this price range.
The MU7000's baseline picture quality is built upon a stellar foundation thanks to its contrast performance.
In short, this means you can expect satisfyingly dark shadows during filmic movies, TV shows, or whatever content you're enjoying. The MU7000's baseline picture quality is built upon a stellar foundation thanks to its contrast performance.
Con: Motion performance is fine, unless you're a Blu-ray buff.
As you might be aware, Blu-rays run their best on TVs with native 120 Hz refresh rates, since Blu-rays most often are played back at 24 fps. The MU7000 has a native 60 Hz refresh rate with Samsung's usual suite of motion controls. While it's perfectly acceptable for broadcast content, video games, and DVDs—which typically plays back at 30 or 60 fps—Blu-rays in particular will not run their best. Fortunately, this is the common trend in this price range, but it's worth pointing out.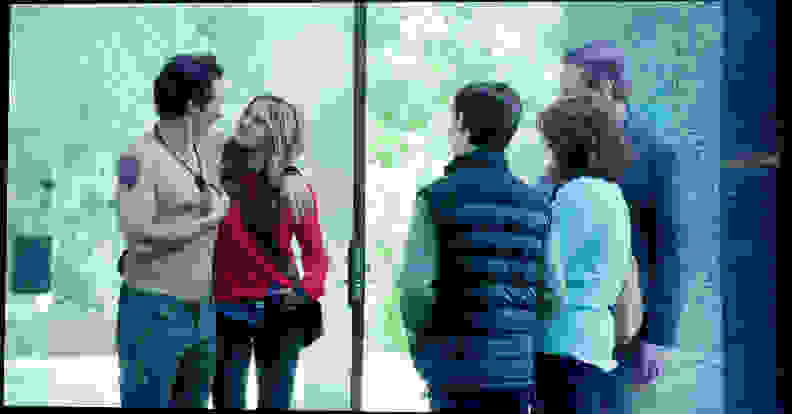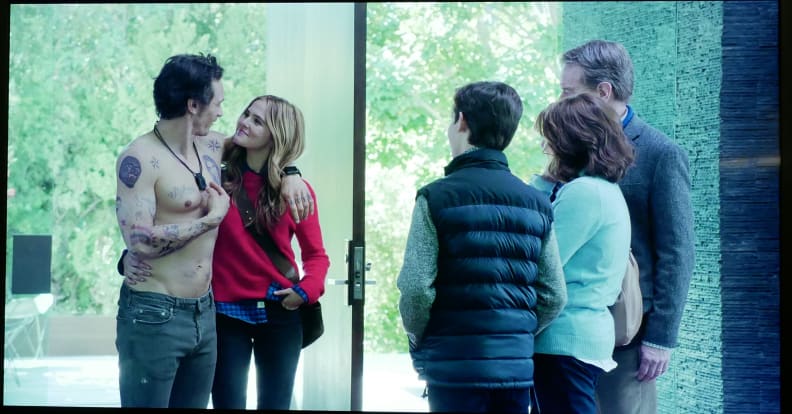 Pro: Very accurate colors and balanced grayscale make for a pleasing picture.
As a modern 4K HDR TV, it's no surprise that the MU7000 series nails down standard dynamic range color expectations. It's plenty bright (even in Movie mode, the darkest mode), and produces respectably saturated reds, greens, and blues—the primary and base colors that TVs use to make every other color.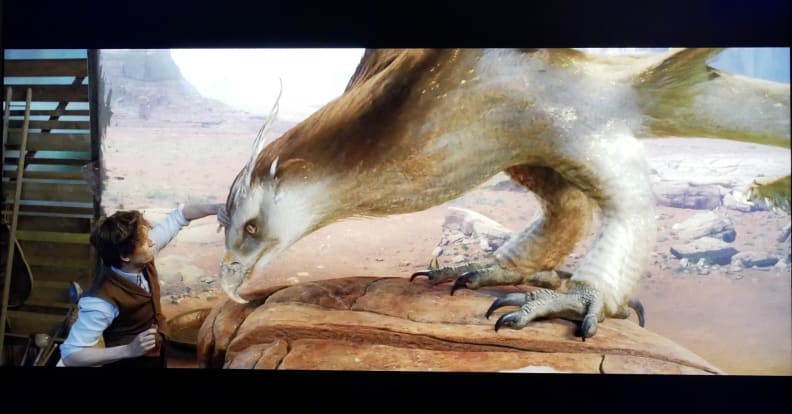 TVs combine those primary colors to create neutral "grayscale" colors. Because of this, it's very easy to end up with grayscale tones (blacks, grays, and whites) that are tinged with a bit too much red or not quite enough green, for example. The MU7000 deftly avoids this common issue, producing clean, color-free neutral tones.
Con: Like many LED/LCD TVs, the MU7000 doesn't have the widest viewing angle.
One advantage boasted by pricier OLED TVs is their huge viewing angles. Unfortunately, it's an area where LED TVs struggle, and the MU7000 is no exception. Despite its impressive shadow production and ample brightness, its panel type (VA) is not the best choice for wider viewing angles. However, many viewers generally prefer VA over the IPS panel type, because the wider viewing angle of IPS comes at a cost to black level more often than not.
I measured a total viewing angle of 54°, or ±27° from the center to either side. This means while watching from 10 feet away, you can only move about five feet in either direction before the picture starts to degrade. Of course, this is plenty of space for two or three people on a love-seat or couch, but spells problems for the larger MU7000s where wall-mounting may take place—another aspect to be aware of.

Pro: The MU7000 is future-proofed for most formats.
If you're looking to upgrade your TV—and especially if you haven't bought a new set in six or seven years—it can be tough to prioritize. Do you want a smart TV? Does it need to be 4K? Fortunately, the MU7000 doesn't really make you choose. Unfortunately, that's one reason this series is so expensive.
Not only is this series delivering 4K resolution, a decent smart platform, and good picture quality, it's also High Dynamic Range compatible. While you won't be able to watch slightly fancier HDR formats like Dolby Vision on any of the MU7000 sets, you can partake in all of the HDR10 content on Netflix, Amazon, and so on.
Just be aware of whether you really "need" HDR compatibility and 4K resolution, the latter of which is less appreciable in smaller sizes. Otherwise, you're paying too much.
Con: The HDR experience isn't going to knock your socks off.
While the MU7000 series is HDR compatible, it isn't bright or colorful enough to make for a truly compelling HDR experience. Nowadays, most experts are arguing that the HDR "difference" (from SDR) becomes most apparent with peak brightnesses of 400 nits and up. Unfortunately, in HDR mode the MU7000 peaks around 255 nits, even in Dynamic mode.
While you can certainly still watch (and enjoy) HDR10 content on the MU7000, don't expect it to live up to the standards set by pricier sets. For example, Samsung's top sets boast at least 1,000 nits this year, and it truly feels like a generational leap over older LCD TVs.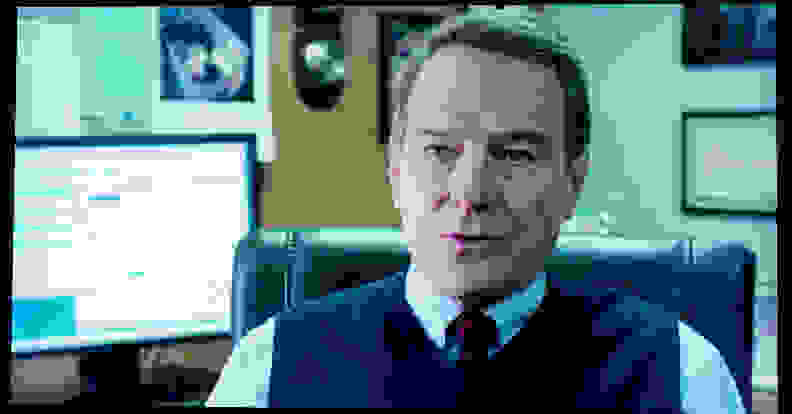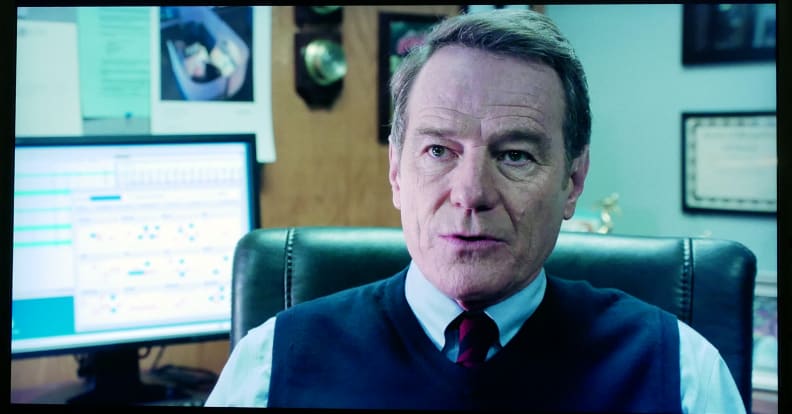 Should You Buy It?
Yes—if you like Samsung's design, want a great midrange TV, and don't mind paying a bit extra.
We have mixed feelings about the MU7000 series. With the relatively small 40-inch starting at a whopping $700, it's definitely not a budget option for the regular consumer. If you're willing to sacrifice a bit in the looks department, that amount could secure you a 60-inch model from Vizio's 2017 E-Series—netting you 4K, HDR, and a screen that is a whopping 20 inches larger.
Of course, you're not just paying for the MU7000's sleek design and minimalist trimmings. In our tests it did prove to be an appreciably bright, colorful 4K/HDR TV. Unfortunately it just isn't bright and colorful enough to deliver premium HDR performance, even though it's priced that way.
If there's a substantial price drop, however, our tune may change. It's still an excellent, midrange 4K TV with added HDR compatibility, and for something that will sit in your living room for years to come, that is worth paying for—it's just not worth overpaying for.
Test Results
Here are our ISF calibration workflow charts from the 40-inch MU7000 in Movie mode (SDR), and the color volume in HDR (P3):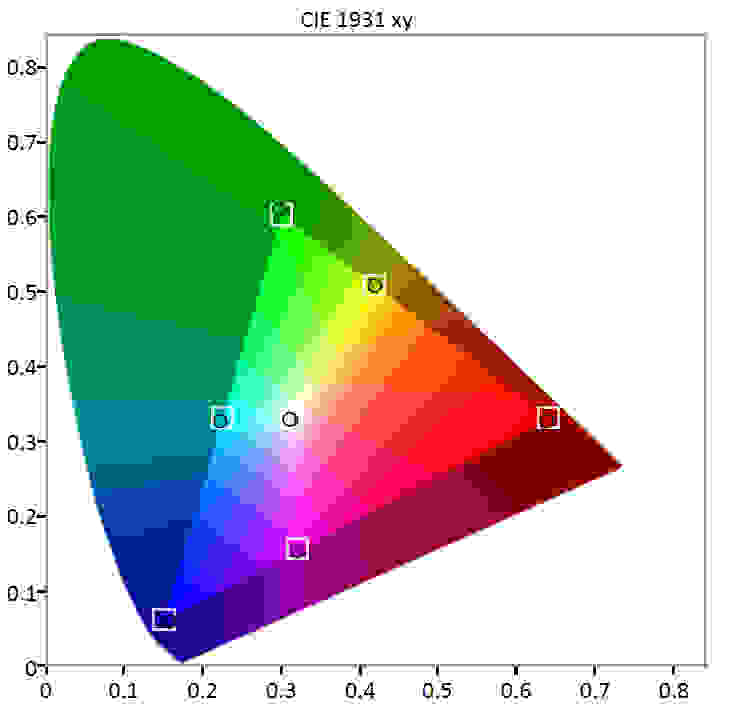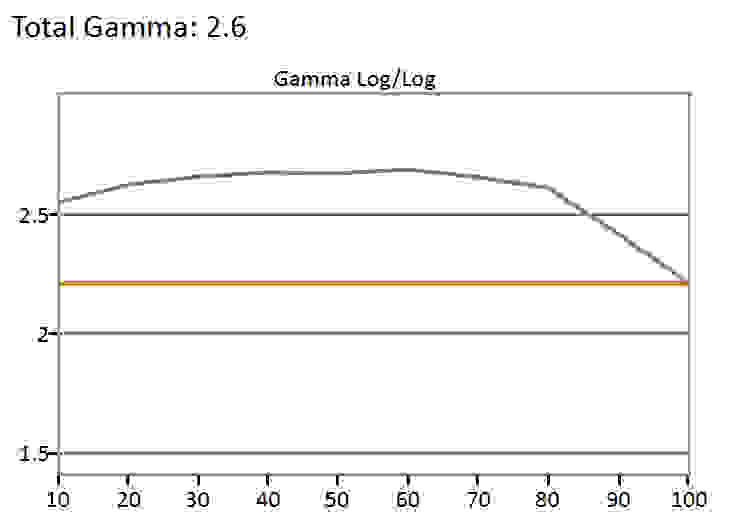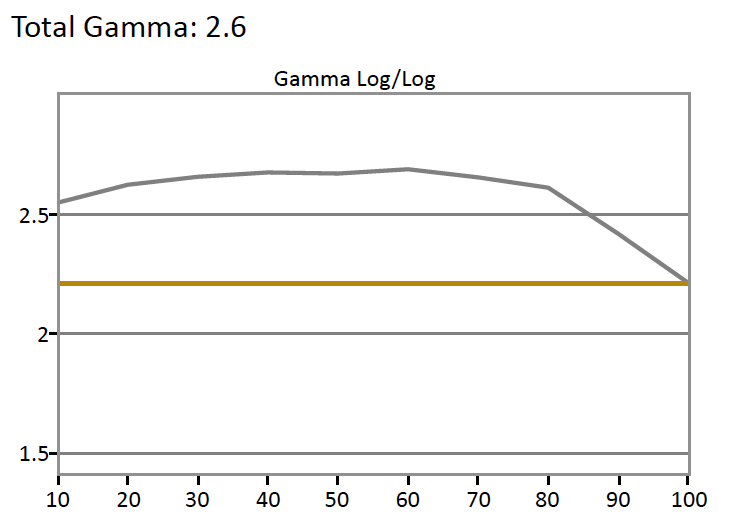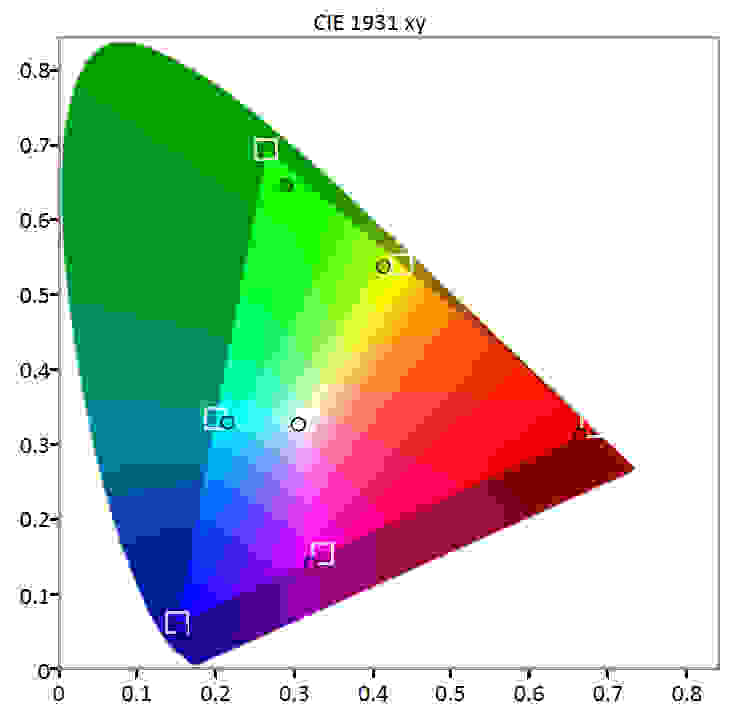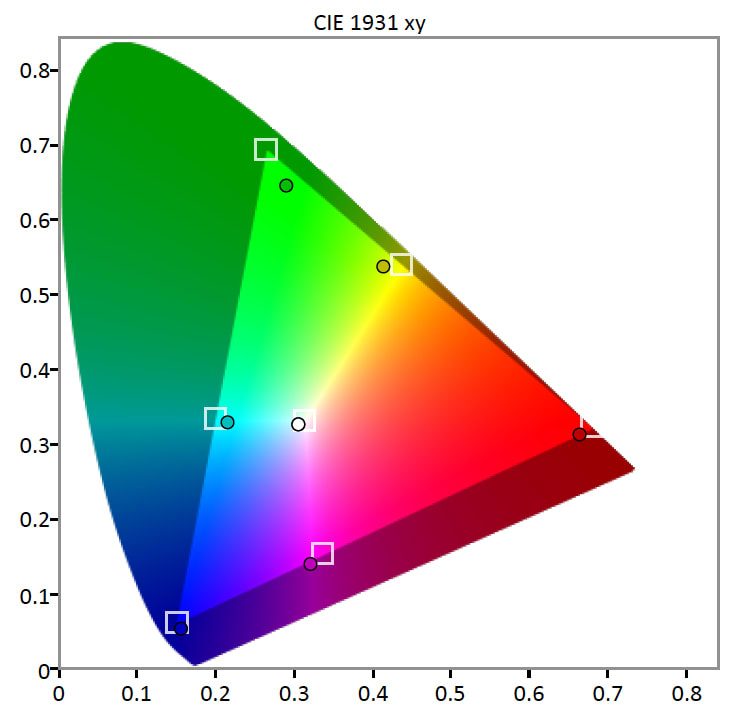 Meet the tester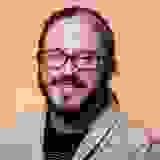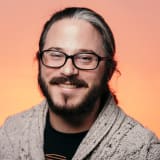 Lee Neikirk
Editor, Home Theater
@Koanshark
Lee has been Reviewed's point person for most television and home theater products since 2012. Lee received Level II certification in TV calibration from the Imaging Science Foundation in 2013. As Editor of the Home Theater vertical, Lee oversees reviews of TVs, monitors, soundbars, and Bluetooth speakers. He also reviews headphones, and has a background in music performance.
Checking our work.
Our team is here for one purpose: to help you buy the best stuff and love what you own. Our writers, editors, and lab technicians obsess over the products we cover to make sure you're confident and satisfied. Have a different opinion about something we recommend? Email us and we'll compare notes.
Shoot us an email