Sony put some fearsome contenders into the 2013 ring this year, so this mini TV captured our imaginations. The company promises high-end quality for the bedroom on this 32-inch panel, and testing backs up the claim. The 32W650A is a 1080p LED TV equipped with Sony's smart platform; it carries an MSRP of $799.99 and comes in just one size.
A sharp little dresser
Talk about a snappy outfit. This zippy 32-inch panel positively sparkles atop its thin chrome stand; a pulsing blue LED burns below and a narrow bezel makes for a minimal border. The 650A seemingly floats above the trim stand, so the overall look is very clean and modern.
A little TV like this doesn't have the kind of connectivity that a larger panel packs, but its offerings are sufficient; the back of this display hosts hookups for two HDMI, a USB, hybrid component/composite connections, and antenna; users will also find a digital audio out, an ethernet hookup, analog audio in, and a headphone port. All the ports are easy to reach and clearly labeled. One odd note: Try as we might, we couldn't get the on set controls to actually work.
The only dreary design factor here is the remote. It would be nice to have something a little flashier to go with this $800 dollar TV. Instead, Sony sticks you with a basic, squishy-buttoned controller—it doesn't even glow in the dark and it's a real drag to type with. #### A generous array of streaming options, but without fluid controls Though lagging behind Panasonic, Samsung, and LG in terms of showy features like voice and gesture controls, Sony still has plenty to offer its users this year. Take a look at the remote. With the press of the blue SEN button, which stands for Sony Entertainment Network, users will get quick access to streaming, entertainment, and social media apps. If you're like us and you don't care for social and entertainment apps on your TV, just click Home and go right to the good stuff: Netflix, Hulu Plus, and Amazon Instant are waiting to greet you.
Click Home and go right to the good stuff: Netflix, Hulu Plus, and Amazon Instant.
From there, users must face the unenviable task of typing in a show or movie title with the rudimentary remote and an onscreen keyboard—this is very frustrating in general, and even more so on this small 32-inch screen. Hopefully you own a smartphone that can serve as a substitute for the inadequate remote that Sony pairs with this TV. But try to hold onto that dinky remote—it appears to be the only way to access the smart content. To read more about Sony's smart platform, take a look at the full review.
The W650A also features an excellent set of picture controls for users to play with. The menu offers authority over everything from white balance, to gamma, to color temperature, but the great thing is that you don't need to wrangle them—right out of the box, the W650A looks top notch.
A little TV with great big performance
Sony touts the 1080p W650A as an ideal panel for the TV enthusiast's bedroom, and that's exactly what it is. This little guy delivers the goods: Its dark levels are impressive for an LED TV, capturing the sort of detail and depth that makes for excellent image quality; but it ramps up too, blasting a peak luminance that easily competes with even a completely sunlit room. We're often disappointed with the black levels on LED televisions, so this test result came as a real treat.
These dark levels are impressive.
Another LED TV bad habit that the 650A bucks is shallow viewing angle; this display maintains excellent contrast from a much wider angle than we usually note on panels of its kind. And the happy tidings don't stop there. Motion performance? Crisp, smooth, and clear. Users won't find motion enhancement features on the 32W650A, but it just doesn't need it.
The W650A conquered our color tests.
Finishing strong, the W650A conquered our color tests. Colors are highly accurate, with lush, realistic greens, lifelike reds, and only slightly undersaturated blues—and the white point is perfection. Light areas will therefore appear crisp and pure, without any unwanted blue or orange tints. Colors even transition from light to dark skillfully, so that images appear detailed and polished.
Make a mini mock living room for your private quarters
I must say, I've become a fan of this pint-sized panel. Sometimes watching a movie in the living room just doesn't fit the bill. Maybe you want to cuddle up in bed with some pajamas and popcorn for a more comforting night, but you still want that living-room-quality picture on a smaller TV: The W650A is perfect for this.
This panel will cost you more than its miniature competition—$799.99 to be exact—but it truly delivers. From excellent motion performance, to optimal color, to big contrast and full 1080p resolution, the 650A has what it takes to transform your bedroom into a miniature theater.
It's nice to see quality engineering employed for a smaller television. Way to go, Sony. The TV market this year is crowded with big, formidable beasts, but we haven't seen much of that quality carry over to smaller panels.
That's why we love that the Sony KDL-32W650A has a bite to match its bark; this 32-inch TV may be small, but its performance—from color, to contrast, to viewing angle—is anything but.
Down low, up high
Too often, TVs burst with brightness but they don't get dark enough, or just the reverse; then, owners must choose a viewing room accordingly: Dark TVs with weak light output won't shine enough in a sunny room, and bright TVs with piddling black levels look poor in dark settings.
Sony's W650A may be expensive, but it also eliminates aforementioned problem. That's huge. LED televisions usually choke when it comes to the black level testing, but not this time: We measured a fantastic minimum luminance level of 0.06 cd/m2 . A black level this deep can powerfully display dark, menacing scenes. The peak bright blew us away too, with a reading of 244.6 cd/m2 —that's plenty bright for even a very sunny room. The two great readings come together to form a healthy contrast ratio of 3822:1.
Earns its stripes with bursting color
Color is obviously a crucial part of a television's job, and we look at three areas of performance to asses it: color gamut, color curves, and color temperature. In every regard, Sony's KDL-32W650A shines.
This TV's color gamut is evidence of its very accurate, lifelike colors. We took measurements and compared this display's color to the international standard for HDTV color, Rec. 709; we discovered very close adherence. The white point is perfectly positioned and the two colors the human eye is most sensitive to, green and red, are also flawlessly saturated. The only hiccup during color testing involved blues—they are slightly undersaturated.
The remaining areas of color performance also tested very well; we noted only a slight color temperature error in the darkest portion of the greyscale—which is also the least visible portion. As for color curves, which describe the manner in which colors transition from one hue to the next, those looked great too. Since the curves are very smooth, graduating from dark to light in a gentle slope, images will maintain a detailed, polished look throughout.
Another great result
When it comes to viewing angles, LED TVs often fail the test due to technological challenges inherent to their designs. But a ±51º viewing angle is much better than what we usually find. Sure—we've seen better, but given the small screen size, these results are certainly sufficient.
Meet the testers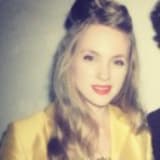 Virginia Barry
Former Managing Editor
@
Virginia is a former Managing Editor at Reviewed.com. She has a background in English and journalism. Away from the office, Virginia passes time with dusty books & house cats.
See all of Virginia Barry's reviews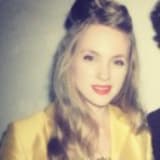 Virginia Barry
Former Managing Editor
@
Virginia is a former Managing Editor at Reviewed.com. She has a background in English and journalism. Away from the office, Virginia passes time with dusty books & house cats.
See all of Virginia Barry's reviews
Checking our work.
We use standardized and scientific testing methods to scrutinize every product and provide you with objectively accurate results. If you've found different results in your own research, email us and we'll compare notes. If it looks substantial, we'll gladly re-test a product to try and reproduce these results. After all, peer reviews are a critical part of any scientific process.
Shoot us an email